Chrysler slows minivan production, hasn't built VW Routan this year
Wed, 13 Mar 2013 08:25:00 EST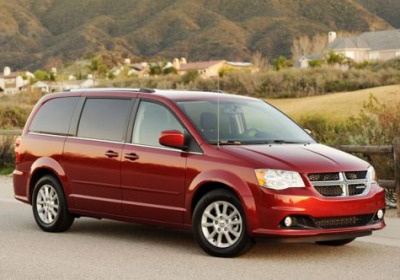 Chrysler has slowed production of its Town and Country and Dodge Grand Caravan minivans this week, Automotive News reports. The Windsor, Ontario plant will cut its three shifts from eight hours each to four hours each in an effort "to align production with market demand," a Chrysler spokesperson told AN. Chrysler also builds the closely related Routan minivan for Volkswagen at its Ontario facility, but has not built a single example thus far in 2013.

Sales of Chrysler's minivans fell 15 percent for the first two months of 2013, and a large part of that has to do with the 26-percent drop of the Grand Caravan alone (the T&C was only down by one percent). According to Automotive News data, as of March 1, Chrysler had an unsold inventory of 24,713 Town and Country models and 18,547 Grand Caravans – a 69- and 43-day supply, respectively.

"No sense running full speed now, then have a lot of vehicles sitting around a few months down the line," Chrysler spokeswoman Jodi Tinson told AN. Full production is expected to resume again on March 18.

According to our earlier reports, Chrysler will continue to build the minivans as-is through the 2014 model year. After that, a decision will be made about which one of the two vans will get the axe, to be replaced by a different sort of people-mover. Our best guess is that the Chrysler brand will continue on with the Town and Country, and this makes more and more sense considering the recent sales figures.
---
By Steven J. Ewing
---
See also: Chrysler fires protest organizer at MI assembly plant, 2013 Dodge Charger SRT8 Super Bee, US-spec 2015 Volkswagen Golf and GTI to finally debut in New York.