Chrysler readying Hellcat V8 with Viper-like power
Tue, 21 May 2013 10:57:00 EST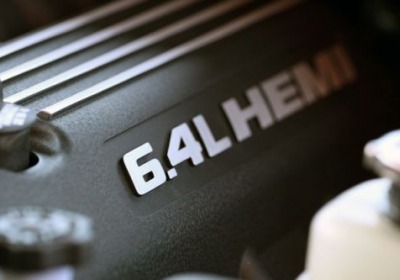 A monstrous supercharged V8 engine could be in store for Chrysler and SRT products, if recent rumors are to be believed. Allpar is reporting that the forced-induction V8 – Chrysler's first, if this goes down – could make its debut this summer.

The story goes that the Hellcat would be based on a 6.2-liter Hemi engine, rather than on the existing 5.7- or 6.4-liter versions of the company's vaunted mill. In any case, the general consensus is that the motor will have gobs of power. Modest estimates call for between 500 to 570 horsepower, with some outliers predicting a figure as high as 600 hp. That figure would put the output would place the Hellcat awfully close to that of the 640-hp V10 in the SRT Viper, too. Allpar contends that a slightly lower powered version would allow Chrysler to keep costs below that of the more powerful Ford Shelby GT500, which might be a sweet spot.

The Hellcat could debut in a number of SRT products. SRT versions of the Charger, Challenger and 300 are all up for grabs, as is the rumored SRT Barracuda.
---
By Seyth Miersma
---
See also: 2013 Dodge Dart gets brace of new special edition models, Detroit automakers gain market share simultaneously for first time in 20 years, Chrysler reports $166M net income for Q1, down $307M vs. 2012.