China orders Jeep to investigate Wrangler fire risk
Mon, 06 Jan 2014 15:44:00 EST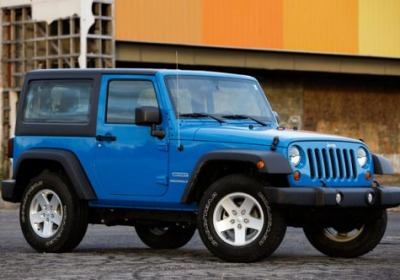 It's been some time since we've heard anything about fires related to the Jeep Wrangler (foreign or domestic), but it sounds like the go-anywhere SUV could be in hot water once again in China. Bloomberg is reporting that the Chinese government is ordering Jeep to investigate the matter and, in the meantime, also recommending Wrangler owners to not drive their vehicles in "extreme conditions" due to a "relatively high risk" of catching on fire.

There is no indication as to how many vehicles or which model years are affected, but the previous fire problems in both the US and China – which led to investigations but no recalls – were traced back to automatic transmission fluid leaks. The article, however, does not say what the potential problem is this time around as Jeep has not released a comment on the matter. The official notice, in Chinese, can be found here.
---
By Jeffrey N. Ross
---
See also: Watch this R/C Jeep Wrangler plow snow, Updated 2014 Jeep Grand Cherokee ace same controversial moose test it failed in 2012 [w/video], Jeep Cherokee sales rival Wrangler after two months.