Cadillac's new ad campaign to tell you how to get lucky
Thu, 05 Sep 2013 09:29:00 EST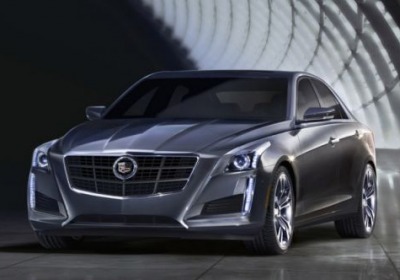 Cadillac is set to launch a new ad campaign this fall, as it attempts to maintain the momentum established by new models like the ATS. The campaign comes from an agency called Rogue, and according to AdAge, will lean on American values. It's called, "Work Hard. Be Lucky."

The campaign is fairly self-explanatory, just from the tagline. It's meant to make a Cadillac seem more attainable to the average, aspirational buyer. It does kind of pander to that American idea that everyone's hard work gets rewarded, but as ad campaigns go, that's not a bad thing.

Somehow, it doesn't roll off the tongue quite like "The Standard of the World." As AdAge points out, Cadillac's advertising over the years has lacked a real coherent theme, although we'll admit to enjoying the most recent campaigns, particularly the around-the-world jaunts with the ATS. It's unclear if the "Work Hard. Be Lucky." theme will evolve into an actual tagline for the brand, with Caddy spokesman Dave Caldwell telling the advertising mag, "It could very easily end up being a line of copy along with other lines; we don't really know yet. It's an open question as to how dramatically it will be featured."

The pressure is on Rogue to succeed. As the most recent round of numbers show, Cadillac's August 2013 sales have jumped 38 percent over August 2012, while 2013 sales so far are also up over 31 percent. And while we don't think one ad campaign can make or break Cadillac, if this one bombs, it won't help at all. The spots should start to air in the next few weeks, before a proper push in November, right in time for the CTS to really start arriving at dealers.
---
By Brandon Turkus
---
See also: GM intends to offer semi-autonomous vehicles by 2020, Cadillac flagship, possible production Elimiraj, caught testing, Cadillac Elmiraj Concept slinks in Leno's Garage.