Cadillac logo losing its wreath?
Tue, 23 Jul 2013 17:31:00 EST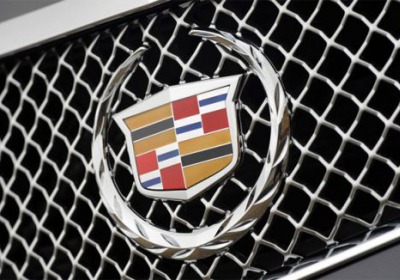 The easily recognizable Cadillac logo dates back to the company's founding in the early 1900s, but over the last 110 years, there has been an on-again, off-again love affair with the wreath surrounding the crest. Cadillac's current badge design has used the wreath since the 1980s, but Automotive News is reporting that GM's luxury division is planning to ditch the laurel wreath for a cleaner-looking logo.

The new logo could make its debut as early as next month on a new concept car that will be revealed at the Pebble Beach Concours d'Elegance, although the report also says that it might be until 2015 before it makes its way to a production car. Even then, it doesn't like anything has been finalized yet, as the article also says that plans could still change.

As Cadillac looks to improve its global presence as a luxury automaker, the report says that a simpler logo could make it easier for designers to incorporate the badge onto the car – either in the grille or above the grille (possibly in a fashion similar to Mercedes-Benz). Head on over to the AN article, which shows the Cadillac logo dating back to its earliest design.
---
By Jeffrey N. Ross
---
See also: Akerson says Cadillac will get a larger sedan within two years, Cadillac sales chief fired over policy violation, Cadillac, Buick and Chevy decisions impacted by worries abroad.