Cadillac ELR, Nissan Resonance and Ford Atlas win Eyes on Design awards
Fri, 18 Jan 2013 09:29:00 EST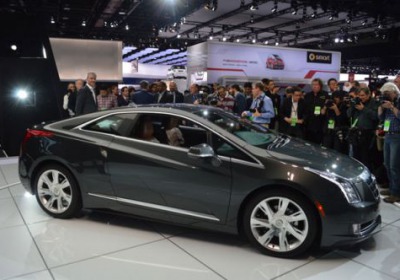 This year's annual Eyes on Design awards were presented at the end of press days for the Detroit Auto Show on Tuesday. Given out for the best production and concept car designs that debuted at the show, and voted on by an esteemed panel of actual car designers, this year's award for best production vehicle design went to the 2014 Cadillac ELR. The 2014 Chevrolet Corvette, which was the show favorite among Autoblog editors, apparently did not impress the Eyes on Design judges enough with its all-new vent-festooned design.

The award for best concept design was actually split as a tie among the Nissan Resonance and Ford Atlas concepts. Last year's winners were the 2013 Ford Fusion and the Lexus LF-LC concept.

The Eyes on Design organization also presented a new honor this year called the Catalyst Award to Bob Lutz, former Vice Chairman of General Motors. Lutz is reported to have given a defense of design in his acceptance speech, arguing that advancements in quality across the industry as a whole have made good design a key differentiator for buyers.
---
By John Neff
---
See also: Honda giving away free Civics in Forza Horizon to celebrate launch, 2014 Cadillac ELR wears a suave suit with Volt underpants, 2014 Nissan Versa Note pushes the little hatchback forward.