Cadillac ATS was almost front-wheel drive
Wed, 03 Apr 2013 16:30:00 EST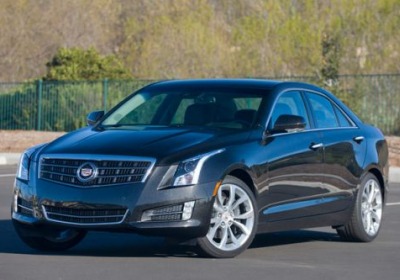 "We were going to do a front-wheel drive Cadillac compact off of Delta because it was going to be less expensive," Doug Parks, General Motors' vice president of global product programs, told the Automotive News during the Detroit Auto Show in January of this year. That sentence, referring to early ATS discussions more than five years ago – a period when the automaker, and the industry, was struggling – reveals that Cadillac's highly acclaimed rear-wheel drive compact sedan almost never happened.

Parks revealed that that automaker actually built a 2.0-liter test mule, on GM's Delta platform (shared with the Chevrolet Cruze and Buick Verano) and tested it in Europe. While the prototype was "pretty darn good," according to Parks, the team realized that in order to compete against Mercedes-Benz and BMW it would have to invest in a new rear-wheel drive platform.

The resulting all-new Alpha platform would eventually underpin the Cadillac ATS, and many would argue that its balanced rear-wheel drive chassis is its single most important attribute. Thankfully, the Alpha's goodness won't stop with the ATS. The upcoming 2014 Cadillac CTS and the future Camaro will also share its architecture, meaning the Cimarron will remain a distant memory.
---
By Michael Harley
---
See also: Watch the 2014 Cadillac CTS get its groove on in the rain, Watch the 2014 Cadillac CTS live-stream reveal, 2014 Cadillac CTS debuts new design, twin-turbo power, Vsport model [w/video].