Cadillac ATS failing to command BMW 3 Series-like pricing as hoped
Mon, 05 Aug 2013 15:30:00 EST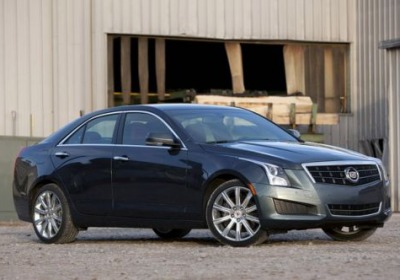 The BMW 3 Series has long been the benchmark for small and sporty luxury vehicles, but the Cadillac ATS has come on strong in its short time on the market as a true rival in this segment. As impressive as Cadillac's new compact sedan is, however, Automotive News is reporting that the car is still lagging behind the 3 Series when it comes to actual transaction pricing.

According to the article, the average transaction price for the ATS is $39,459 while the 3 Series is at a much larger $44,764, but, just as importantly, Cadillac has about $500 more in incentives on the ATS compared to BMW. Transaction prices are much closer to cars like the Mercedes C-Class and Audi A4. Of course, this is all with the ATS trying to take on its small,sport sedan rivals with a single bodystyle and limited powertrain options compared to the numerous options available from the German automakers in this class.

This uneven battle won't last long, though, as recent spy shots have revealed that Cadillac is hard at work on a high-performance ATS-V and an ATS Coupe. No official word as to when either of these models will be unveiled, but with auto show season set to kick off, we're expecting sooner rather than later. The best news for the ATS is that the Automotive News says sales of the ATS are on target and that 74 percent of ATS buyers are new to Cadillac – two important factors for the brand as it tries to break into this tough segment.
---
By Jeffrey N. Ross
---
See also: Mercedes leads in US luxury car thefts, What will the next Presidential limo look like?, Cadillac logo losing its wreath?.