Buick struggling to keep up with Encore demand
Tue, 06 Aug 2013 14:01:00 EST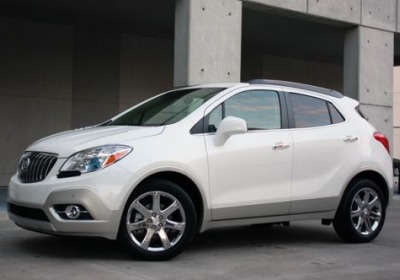 Buick is having a hard time keeping up with demand for its all-new Encore mini-CUV, according to a report from Automotive News. The stylish, lifted five-door went on sale in January, but dealers have reported that supplies have dwindled after the initial high demand, taking the proverbial "wind out of the sails."

General Motors admits that it underestimated demand for the diminutive Buick, which is built in Korea and sold as the Opel Mokka in Europe, where it's also seen success. Buick spokesperson Nick Richards told AN, "We increased production, so there have been a lot more landing within the last month."

Buick has done a booming business, though, even with its limited supply of Encores. With over 12,000 units sold in the first half of 2013, the small CUV is on pace to annihilate industry analysts' estimates, which predicted no more than 18,500 units in 2013. We're not entirely surprised. When we first drove the Encore late last year, Autoblog professed that we had no idea how sales would turn out, as the Encore wasn't really entering into an established segment. Even so, wefound a surprising amount to like in the Encore, enough that we "wouldn't bet against it" being a major success.

As Automotive News points out, though, Buick won't be alone in this oddball, subcompact, premium CUV segment for long – Audi, Lexus, Lincoln and even corporate sibling Cadillac are expected to bring competitors to market in the next few years.
---
By Brandon Turkus
---
See also: 2014 Buick LaCrosse, Cadillac, Buick and Chevy decisions impacted by worries abroad, Buick celebrates 110 years by naming most significant model of each decade.