BMW starts Apple-like "Genius" program to explain tech
Wed, 20 Feb 2013 09:15:00 EST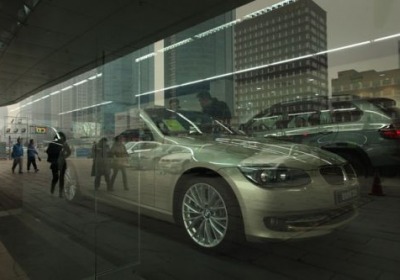 Even workaday cars are so capable now that even most auto scribes don't truly find out about a car's limits until a professional driver shows them what they are. It's the same with a vehicle's suite of features and the technology inside – there's so much of it that most people will have no idea what their cars can offer them. BMW is the latest company to make a personal effort to change that, introducing "young, tech-savvy employees" to dealerships as part of its "BMW Genius Everywhere" initiative.

Having no part in the actual sale of a vehicle, a BMW Genius is present on the showroom floor only to answer questions about the company's products and their features. If the customer decides to buy, he is transferred to a salesperson. A pilot program in the UK proved its effectiveness, it will now be rolled out across Europe and then come to the United States toward the end of this year in time for the launch of the i3. Details are still being worked out, but each BMW dealer will have at least one Genius.

For assistance that doesn't require visiting the auto mall, BMW is also putting vehicle and feature tutorials on its US website to "make our knowledge about our brand more interesting and more accessible to the consumer." They will appear online sometime in the latter half of the year, and will also be bundled into iPhone and iPad apps.
---
By Jonathon Ramsey
---
See also: Mercedes says it's tops in luxury sales for 2012, not BMW, BMW recalling nearly 570,000 1 Series, 3 Series and Z4 models over electrical issue, This is the BMW Z4 GTE that will wear the Roundel in ALMS.