BMW planning X4 M Performance diesel? [w/poll]
Wed, 04 Dec 2013 18:30:00 EST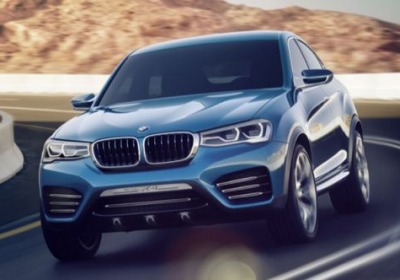 With the arrival of the new X4 in March, BMW will expand its crossover portfolio by one more model. But while some enthusiasts may have been disappointed by the news that the Bavarian automaker isn't likely to authorize an M version of the compact slantback crossover, this latest development could help bridge the gap.

Although the line used to be quite clear between standard BMWs and M models, Munich has been blurring it with the M Performance treatment. Those have included models like the M135i hatchback and M235i coupe, the diesel-powered M550d sedan and wagon and X5 and X6 M50d crossovers. Now word has it that BMW could follow a similar formula with the X4, creating a sub-M performance model.

What's more is that the X4 M Performance model could go diesel, following a similar formula that Audi undertook with its first performance crossover, the SQ5 TDI. The major difference here is that when Audi brought the SQ5 to these shores, it ditched the diesel for a gasoline engine. Could BMW do the same?



---
By Noah Joseph
---
See also: BMW and Mini shuffle NA management, McDowell to retire, Toyota launches BMW-powered Verso in Europe, BMW 2 Series, X5 get their M Performance parts on.