BMW considering North American engine plant?
Fri, 13 Dec 2013 11:30:00 EST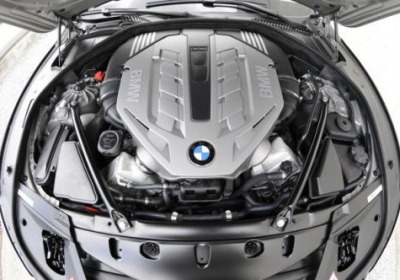 BMW may be set to expand its US operations with a new engine plant, Bloomberg reports. The Bavarian automaker already has its Spartanburg, SC factory which builds the company's X3, X5 and X6 crossovers. According to the story, Mexico is also under consideration for the BMW engine factory, with the report claiming a final decision will be made in 2014.

"Establishing local motor manufacturing abroad is more complex than assembling cars, but it's a logical step for them to eventually start making engines in markets where they're expanding vehicle production," Juergen Pieper, an analyst for Bankhaus Metzler tells Bloomberg. Building engines in the US or Mexico would save BMW from having to ship engines for some of its most popular models across the Atlantic.

BMW, for its part, hasn't said anything concrete. Spokesman Mathias Schmidt is quoted in the story saying, "As part of our long-term growth strategy, we're frequently looking at different countries for possible locations of future production facilities. No decisions have been made yet, though, for an additional plant."

What do you think, is this a good idea, or would having a non-German powerplant in its new models remove some of the company's mystique? Have your say in Comments.
---
By Brandon Turkus
---
See also: Ward's Automotive Ten Best Engines of 2014 dominated by diesels, turbos, 2015 BMW M3 Sedan, M4 Coupe are officially revealed [w/video], BMW M3 and M4 leak ahead of Detroit debut.