BMW calling in 76k vehicles over airbag issues
Mon, 16 Dec 2013 08:59:00 EST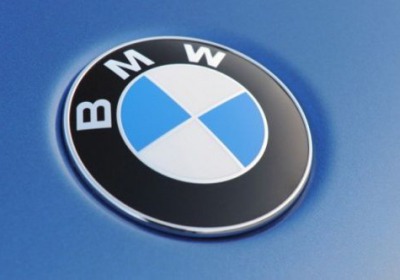 Vehicles these days are typically fitted with a mat in the front passenger seat that determines whether that airbag needs to be activated in the event of a collision and how it should deploy. But that system doesn't always work, as Mercedes recently found in its SL-Class roadster and as Suzuki did before it with the Grand Vitara and SX4 crossovers. Now a crop of BMW vehicles have befallen the same issue, prompting the Bavarian automaker to cooperate with the National Highway Traffic Safety Administration to issue a recall for the vehicles in question.

The problem affects precisely 76,565 vehicles, including certain the 3 Series (sedan and wagon), 5 Series, 7 Series and X5 crossover families spanning the 2006 and 2007 model years and fitted with a certain type of seat. However, since the parts to repair the problematic components are not currently available, as you can see from the recall notice below, it won't be until March 2014 when local dealers will be able to resolve the issue.

RECALL Subject : Front Seat Occupant Protection Mat

Report Receipt Date: NOV 12, 2013
NHTSA Campaign Number: 13V564000
Component(s): AIR BAGS
Potential Number of Units Affected: 76,565
Manufacturer: BMW of North America, LLC

SUMMARY:
BMW of North America LLC (BMW) is recalling certain model year 2006 325i, 325xi, 330i, 330xi sedans and 325xi sports wagons, model year 2007 328i, 328xi, 335i, 335xi sedans and 328i and 328xi sports wagons, model year 2006-2007 525i, 525xi, 530i, 530xi, 550i sedans and 530xi sports wagons, model year 2006 760i sedans, model year 2006-2007 750i, 750Li, and 760Li sedans, and model year 2006 X5 sports activity vehicles, equipped with certain seat types. The front passenger seat occupant detection mat that determines if and how the passenger frontal air bag should deploy in a crash may fatigue and develop cracks which could lead to a system failure.

CONSEQUENCE:
Should the system fail, in the event of a crash, the front passenger air bag would be deactivated, increasing the risk of personal injury.

REMEDY:
BMW will notify owners with an interim notification letter in January 2014 since parts are not currently available. When parts are available, anticipated to be in March 2014, BMW will send a second letter and dealers will repair the occupant detection mat to eliminate the possibility that it may crack, free of charge. Additionally, owners of model year 2006-2007 3 Series with standard seats, 5 Series with comfort seats, and Z4 models, will receive an extended warranty on their front passenger seat occupant detection mat. Owners may contact BMW customer relations at 1-800-525-7417 or email BMW at CustomerRelations@bmwusa.com.

NOTES:
Owners may also contact the National Highway Traffic Safety Administration Vehicle Safety Hotline at 1-888-327-4236 (TTY 1-800-424-9153), or go to www.safercar.gov.
---
By Noah Joseph
---
See also: BMW jazzes up the Z4 with Pure Fusion Design package, BMW 2 Series Coupe priced from $33,025* ahead of Detroit debut, BMW considering North American engine plant?.