BMW X4 M probably not in the cards
Thu, 26 Sep 2013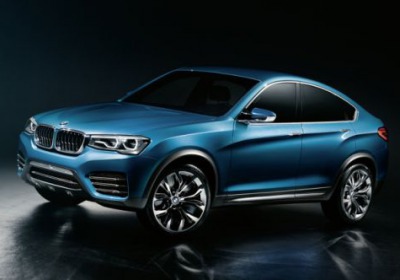 BMW is preparing to exploit its latest market niche - those that find themselves unable to choose between the 3 Series, 4 Series and X3 - with the X4. If you're looking for an M product, though, you'll remain limited to the 3 and 4 Series. BMW's Bernhard Ederer, at the Australian launch of the X5, told Car Advice he wouldn't "bet on it," when asked about a hotter X4.

Oddly, Ederer's reasoning, according to the Aussies, is out of concern for the X6 M, whose sales the X4 M would apparently cannibalize. That's like saying the M3 doesn't make sense because it will cannibalize M5 sales - the logic just doesn't really hold up. "The question is what customers are we talking to? And are we talking to someone that is willing and able to afford [an X6 M]?" Ederer told Car Advice.

Car Advice seems to feel the same way, claiming the X3-based X4 will share its powertrains with its donor platform, and will eventually spawn an M variant, albeit a few years down the line.
---
By Brandon Turkus
---
See also: First Ride: 2015 BMW M3 and M4, BMW M3 and M4 will rock 430 hp from twin-turbo six with standard manual [w/video], BMW stripes up X6 M Design Edition.