BMW 2 Series specs leaked?
Wed, 09 Oct 2013 16:30:00 EST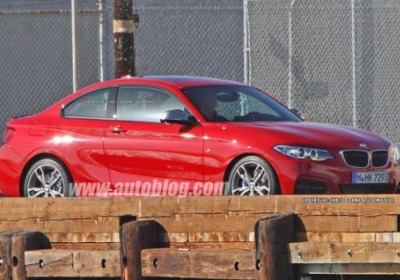 Thanks to spy shots from earlier in the year, we already know what the new BMW 2 Series will look like, but now we know a lot more about the coupe courtesy of an apparent BMW South Africa error and some quick-clicking enthusiasts. Though the information no longer appears to be posted on BMW's South African website, 2addicts.com managed to grab most of the details for the new coupe, including the model lineup, specs and most (if not all) of the options list for the upcoming replacement for the 1 Series.

Just like the latest 3 Series, the 2 Series model lineup starts at the 220i powered by a 2.0-liter inline four-cylinder, but the more exciting BMW figures to be the M235i with its 320-hp, 3.0-liter straight-six. With the automatic transmission, the info says that the M235i weights 3,240 pounds and will be able to accelerate from 0-62 miles per hour in 4.8 seconds – making it both lighter and quicker than the 135is currently offered in the US. The base 220i coupe should also be fun to drive with its 180 horsepower and sub-3,000 pound curb weight.

A quick side-by-side comparison of the dimensions for the base 220i with our current base 128i shows that the new coupe rides on a longer wheelbase (105.9 in. vs. 104.7 in.), is about two inches longer (174.4 in. vs. 172.2 in.) and is an inch wider (69.8 in. vs. 68.8 in.). 2addicts.com even shows available paint colors, interior trim options and lists pricing for South African-spec models. Head on over to the forum to check out all the info they have posted, but we expect the 2 Series to be unveiled at the Detroit Auto Show early next year.
---
By Jeffrey N. Ross
---
See also: BMW mulled ten, eight, and six-cylinder engines for i8 before going hybrid, BMW R1200 GS Adventure is made for epic roadtrips, BMW rethinks all-wheel-drive M cars.