BMW 02 Series mini-documentary makes us fall in love all over again
Sun, 24 Mar 2013 19:00:00 EST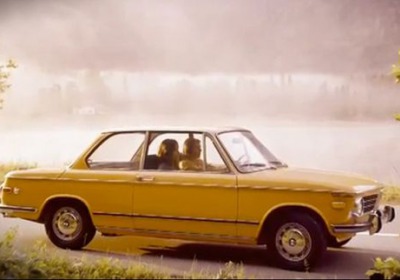 BMW's current reputation of building Ultimate Driving Machines can be traced back through history all the way to 1966, when the German automaker introduced the world to its 1600-2 two-door at the Geneva Motor Show. The car's name was simplified in 1971 to BMW 1602, and it went on to spawn the 2002, one of the most famous BMW models of all time.

BMW looks back on its past successes in a video that you can see below. As the automaker itself says in the video description, "This series was extraordinarily successful in reinterpreting the concept of the sports saloon and played a major role in motor sport long after production had come to an end." The 2002 would be replaced in 1975 by another legendary model from BMW: the 3 Series.

We'd be lying if we said we didn't long for something along the lines of the classic 2002 from BMW today. Since that doesn't seem likely to happen anytime soon, join us in remembering the cars that helped make BMW a household name by scrolling down below.


---
By Jeremy Korzeniewski
---
See also: BMW wants world drifting record back in US, BMW 4 Series production coupe caught on commercial shoot, 2014 BMW 3 Series Gran Turismo [w/video].