Average new-car fuel economy figures continue record pace
Sat, 13 Jul 2013 11:01:00 EST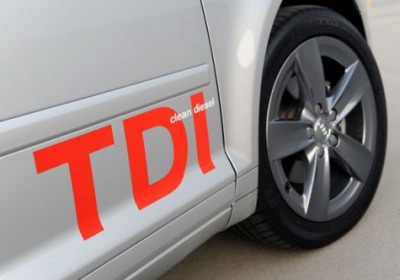 Manufacturers are making more efficient cars and trucks; we've known that to be true for some time. Nearly every new car has some sort of trick to eke a few extra miles out of every gallon of fuel. Whether that be turbocharging, active aerodynamics or hybrid technology/electrified powertrains, the fact is that our vehicles are more efficient than ever before.

Thanks to a recent study by TrueCar, we've got fresh quantitative data to support the above statements. For the fourth month in a row, we've seen an improvement in national fleet fuel economy. We Americans are 0.7 miles per gallon more efficient than we were last month, and our cars are 1.6-mpg better than at this time last year. That said, we're still down on 2013's high, which was set back in January at 24.5 mpg.

Not only does this reflect the improved technologies in our vehicles, but it demonstrates a changing mindset among consumers, who are purchasing more efficient vehicles despite the relative stabilization of fuel prices. Every fuel-efficient model sold drives its manufacturers fleet average up.

The top three brands among mainstream manufacturers aren't a huge surprise. Hyundai, which offers 10 models with four-cylinder engines (including the excellent Elantra range) took the top spot, while the diesel and turbocharged models from Volkswagen finished just 0.8 mpg behind Hyundai's 27-mpg average. Honda is further back in third, thanks to its remarkably efficient four-cylinder engines. American makes didn't fare as well, with Ford, General Motors and Chrysler all finishing below the 23.7-mpg industry average. This isn't a huge surprise, though, as the Detroit Three are responsible for the vast majority of eight-cylinder pickups and muscle cars sold in the US.

Average Fuel Economy for New Vehicles Rises 0.7 MPG, Continuing Record-Setting Levels for 4th Consecutive Month, According to TrueCar's TrueMPG™

Midsize Car Fuel Economy Posts Year-Over-Year Increase of 1.6 MPG

SANTA MONICA, Calif., July 10, 2013 /PRNewswire/ -- TrueCar, the automotive pricing information and analysis company that works to create a better car-buying experience, today announced that fuel economy numbers from June light vehicle auto sales indicate TrueMPGTM remained steady at 23.7 mpg compared to May, remaining at record levels for industry fuel economy. Year-over-year, average fuel economy saw a 0.7 mpg increase, led by Nissan and Chrysler, which both enjoyed better than 1.1 MPG gains in their average fuel economy numbers.

"Despite the relative drop in gas prices, consumer's preference for fuel efficient vehicles only grew stronger in June," said Jesse Toprak, senior analyst for TrueCar. "Even though we observed unseasonably strong increase in truck sales in the recent months, the higher efficiency of the new models resulted in another month of improvement in overall TrueMPG for the industry. "

According to TrueCar.com, the TrueMPGTM for vehicles sold by U.S. manufacturers averaged 22.0 MPG in May 2013, up from 21.3 MPG in June 2012. European manufacturers increased their average fuel economy for vehicles sold from 23.2 MPG in 2012 to 23.5 MPG; Japanese manufacturers increased their average fuel economy from 24.5 MPG last year to 25.3 MPG; and South Korean manufacturers' average fuel economy increased from 26.9 MPG in June 2012 to 27.0 last month.

TrueMPGTM is a data-rich method to compare monthly fuel economy averages by brand, manufacturer, origin and vehicle segments using Environmental Protection Agency (EPA) ratings and actual monthly automotive sales-weighted information. TrueCar.com seeks to provide average fuel economy transparency by creating an alternative view to Corporate Average Fuel Economy (CAFE) ratings. TrueMPGTM helps keep in perspective what each manufacturer's average miles per gallon per car sold – computed monthly and annually – by using the EPA's window sticker ratings.

TrueMPGTM computes monthly average fuel economy by brand, manufacturer, origin and vehicle segments by using actual sales data for the current month. Calculations start at the trim level, taking into account EPA fuel economy data, including engine size and drivetrain that affect a vehicle's MPG ratings. The sales share from each trim level is then calculated to create an average for each model. Brand level data is calculated by the sales share of each model and the manufacturer data is then based on the share of each brand, providing an accurate and completely data-driven picture of actual measured MPGs in the marketplace. TrueCar utilizes the EPA's average fuel economy rating using 45 percent highway and 55 percent city driving behavior.

For additional data on TrueMPG by brand, manufacturer, origin and vehicle segment, please visit the TrueCar Truth Blog. The TrueMPG data will be released in the July TrueCar.com TrueTrends report. You can follow TrueCar on Twitter (@TrueCar) and become a fan of TrueCar on Facebook and Google+.
---
By Brandon Turkus
---
See also: Honda takes us through 50 years of automobiles in 60 seconds, 2013 Hyundai Veloster Turbo: June 2013, 2014 Hyundai Equus priced from $61,000*.