Are you the next Ford Edge? [UPDATE]
Wed, 13 Feb 2013 10:59:00 EST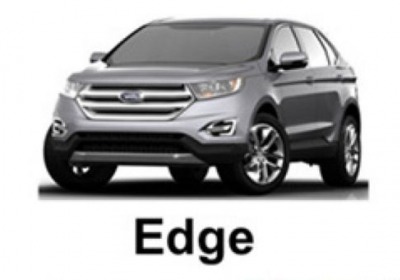 What looks to be the next Ford Edge has been leaked in an apparent corporate Powerpoint presentation deck. Despite the thumbnail image's blurry and pixelated quality, it appears as if the next generation crossover will be staying close to its current aesthetic despite an all-new front clip with redesigned grille, headlamps, and lower fascia with integrated fog lights.

The upscale-minded Blue Oval CUV is due for a redesign in 2015, having just received a mid-cycle refresh for 2011. It isn't clear what changes lie beneath the new skin, either in terms of mechanicals or interior refinement, but we suspect Ford will be looking to put some distance between the next generation model and the new Escape, which is suddenly much more car-like and not that far off the more expensive Edge in terms of overall size, power or refinement.

UPDATE: Substituted clearer image – thanks, Sean!
---
By Chris Paukert
---
See also: Watch Piquet and Mansell bend some sheetmetal in Ford Fusion GP, Project Ugly Horse: Part V, Ford Fiesta ST GRC Racecar is hungry for podiums in 2013.