Another cool projection vid, this time with a Porsche 911
Fri, 28 Dec 2012 17:02:00 EST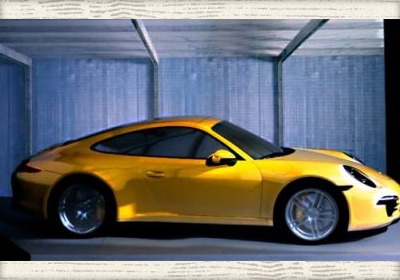 Porsche has become the latest automaker to take advantage of clever projection technology. The automaker worked up a quick presentation for the 2013 911 Carrera 4S to show off a bit of "motionless driving." The display tracks the sports car from production to back-road caning and city-center cruising, displaying a variety of exterior color choices and wheel options without resorting to a two-dimensional video.

This isn't the first time we've seen an automaker use its new product as a projection screen. Subaru, Hyundai, Lamborghini and others have all done the same, and the trick never fails to be visually interesting.

As you may recall, we got to play with the 2013 911 Carrera 4S back in November and found the machine to be a better daily driver than its rear-wheel drive counterpart. You can check out the projection video below.


---
By Zach Bowman
---
See also: 2014 Porsche Cayman promo video hits the web, eBay Find of the Day: Your choice of new, unregistered mid-2000s supercars, Production Porsche 918 Spyder images leak out of Chinese patent office.