Analysts say Honda's growing woes in Europe not just the economy
Tue, 12 Feb 2013 14:30:00 EST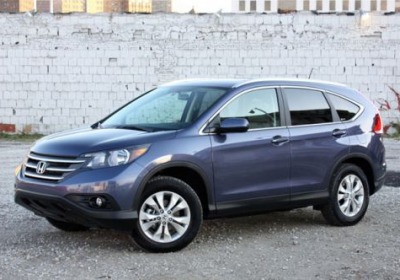 There is no denying that the European auto market is taking its lumps right now – just ask Peugeot – but Honda might be taking this downturn on the chin a little harder than some of the other Japanese automakers doing business on the continent. Automotive News Europe is reporting that things have gotten so bad for Honda that it will be cutting 800 workers from Swindon, England plant that builds the CR-V, Civic and Jazz (a.k.a. Fit). This will be the first time Honda has made such cuts in more than 20 years.

Despite an increase in output last year over 2011 (165,607 units compared to 97,459), the Swindon plant is still running well below its full capacity (250,000/year), and its 66 percent capacity is less than the expected breakeven point of industry analysts (75 to 80 percent). Unlike in the US, however, Honda's new CR-V and Civic aren't selling well, and the similarly sized Nissan Qashqai is outselling the CR-V at a rate of more than five to one. Slow CR-V sales are blamed on a relatively high price and the crossover's conservative styling. On the complete opposite side of the spectrum, the report notes that Nissan continues to experience growth at its UK operations, leading analysts to suggest that Honda can't blame the sour economy for much of its woes.
---
By Jeffrey N. Ross
---
See also: Honda Civic Wagon Concept to debut at Geneva, Submit your questions for Autoblog Podcast #319 LIVE!, Toyota, Ford and Honda again top Consumer Reports Car-Brand Perception Survey.