Acura considering Vezel-based compact crossover
Thu, 16 Jan 2014 18:15:00 EST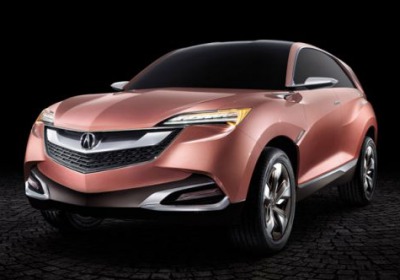 There's a distinct benefit to automakers having their own premium brand. After all, why develop one vehicle to be sold under one nameplate if you can turn it into two? Especially if a little reconfiguration and some premium accoutrements allow said automaker to charge significantly more for the luxury version. It's a winning formula – for crossovers especially – that Toyota has used to turn the Highlander into the Lexus RX (even if the first-gen RX arrived before the original Highlander), that Ford has used to transform the Edgee into the Lincoln MKX and that General Motors has applied to the Chevrolet Suburban to turn it into the Cadillac Escalade (to name just a few of the many examples out there). And it's one to which Honda and its Acura division are certainly not unaccustomed.

Acura has adapted its Euro-spec Honda Accord into the TSX, the Civic into the ILX, the CR-V into the RDX and the Pilot into the MDX. And now that the Honda Vezel is coming to market, Acura reportedly has its eye on that as well. The idea was first introduced when Acura unveiled the SUV-X concept (shown above) at the Shanghai Motor Show this past April, just a few months after Honda revealed its Urban SUV concept that previewed the production Vezel. At the time, says Automotive News, Acura said it intended to put the concept into production in China for the Chinese market, and it's reportedly moving ahead with those plans. But now that it is, executives are wondering where else they might find buyers for the premium compact crossover.

With the Vezel soon to begin production alongside the Fit at Honda's new plant in Mexico, it wouldn't be a stretch to see the Acura version follow suit. The market does, after all, seem to be heating up with entries like the Audi Q3, BMW X1 and Mercedes-Benz GLA, and we couldn't blame Honda – pardon us, Acura – for wanting a slice of that pie.
---
By Noah Joseph
---
See also: Acura TLX GT Racecar bringing the 'X factor' to Pirelli World Challenge, 2015 Acura TLX driving to be a 'red carpet athlete' [w/video], Acura launches ad spots for Seinfeld's Comedians in Cars Getting Coffee.