Acura built just 91 examples of the ILX last month, here's why
Thu, 18 Apr 2013 19:30:00 EST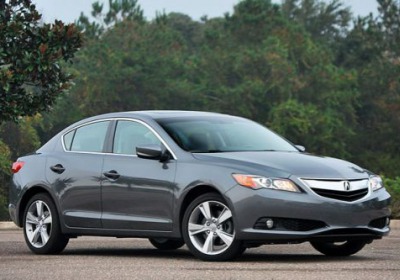 The short life of the Acura ILX has been vexed by one glaringly odd standard equipment choice, mediocre reviews, getting outsold by its competition as it posted slower-than-projected sales and a pledge by Honda to upgrade its supposedly upgraded offering. Therefore, when Automotive News reports that just 91 of the Civic-based Acura sedans were manufactured last month – after a string of production months in double-digits – it would be easy to press the button for the alarm bells.

But that would be hasty, because it is actually the 2013 Honda Civic that is crimping the production pipeline of the ILX. The vastly higher sales numbers of the Honda meant that all three North American plants that produce it needed to crank up output to satisfy dealer inventory needs, including the Greenburg, Indiana plant that makes both the Civic and the ILX. As the classic guns-vs-butter Economy 101 lesson taught us – in which making more of one necessarily means making less of the other – well, the Civic is the gun.

Honda prepared for this eventuality by cranking out the Acuras while it got ready for Civic production. The ILX has held steady at about 500 units shy of company projections every month, and the current inventory represents about 90 days worth of sales. That makes Greenburg's ostensibly low numbers in line with the realities of the ILX, and the situation probably won't change much as Acura gets ready for the improved 2014 ILX.
---
By Jonathon Ramsey
---
See also: Toyota, Honda, Mazda and Nissan recall 3.4 million vehicles for faulty airbags, 2014 Acura RDX adds new standard features, starts at $34,520*, Honda Civic Tourer caught testing ahead of 2014 launch.