Acura ILX headed for Civic-like early upgrades
Wed, 12 Dec 2012 18:59:00 EST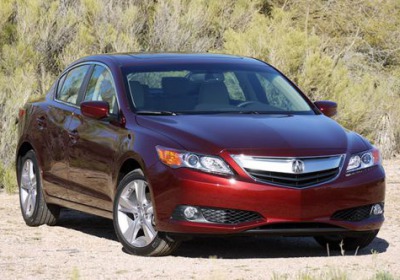 The not-yet-ready-for-primetime 2012 Honda Civic saw it quickly returned to sender for refurbishment, now the Acura ILX is headed in the same direction in its very first year. Automotive News reports that the small, Civic-based sedan from Honda's luxury brand isn't meeting sales expectations, with an annualized rate of 22,000 to 24,000 sales instead of the 30,000 the company is after. More telling is that the ILX "is being outsold by the Buick Verano, Volkswagen CC and Audi A4," and, except for two months since it launched, it has also been outdone by the Acura TSX it is meant to replace.

Part of the cause has been the 2.0-liter, four-cylinder engine: its 150 horsepower to motivate a sedan that can weigh up to 2,970 pounds doesn't offer the kind of performance or value experience that buyers in the segment respond to. Another big issue is that the top-level 2.4-liter engine is only offered with a six-speed manual even though most buyers of the highest trim don't really want to shift their own gears. Lastly, the ILX might not put enough space between it and its frugal underpinnings – our first drive review pegged it as "the world's nicest Honda Civic."

An automatic transmission is on the way for the 2.4-liter, but it isn't clear when. And while Honda admits that the 2.0-liter is underpowered and Automotive News says it's on the way out, the company hasn't yet said how that situation will be corrected.
---
By Jonathon Ramsey
---
See also: Acura will show all-new MDX Prototype in Detroit, 2013 North American Car and Truck/Utility of the Year finalists announced [w/poll], Honda recalling 871,000 SUVs and minivans over rollaway fear.