A look back on BMW, South Carolina and Southern manufacturing
Sat, 29 Dec 2012 13:02:00 EST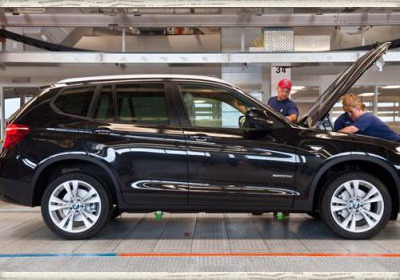 It has been 20 years since BMW broke ground on its Spartanburg, SC manufacturing facility, and while the automaker doesn't have any plans to mark the moment, economists and industry analysts have taken a closer look at the facility's impact on South Carolina, the South and global manufacturing. As of November, the Spartanburg plant's 7,000 employees cranked out 25,000 vehicles per month, and BMW has poured some $6 billion into the state since the plant opened in 1993. While that figure nearly matches the state's proposed budget for next year, some say there have been drawbacks.

To begin with, South Carolina provided BMW with hundreds of millions of dollars worth of public money and tax breaks with little public oversight, setting a precedent that would repeat itself with other corporations. The Detroit News reports that a Pew Center evaluation found 26 states didn't have a sufficient system for evaluating tax incentive performance. But BMW opened the door for a Southern manufacturing renaissance, with automakers from Mercedes-Benz to Hyundai and Volkswagen opening plants in the Deep South.

While states have raced to offer ever sweeter tax and cash incentives for big manufacturers, officials say BMW is proof the system can pay dividends. You can read the full piece here.
---
By Zach Bowman
---
See also: BMW M6 amped up for track duty by Risden, Playboy reveals its 2013 Cars of the Year, Ward's reveals annual 10 Best Engines list for 2013.