2015 Nissan GT-R Nismo to hit 60 mph in 2 seconds?
Wed, 31 Jul 2013 13:01:00 EST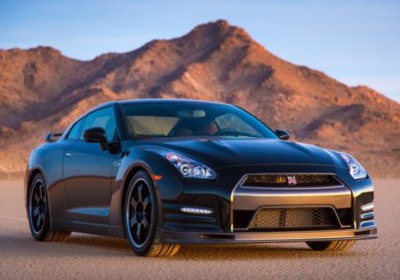 Here's your daily dose of incredulity – AutoExpress is reporting the 2015 Nissan GT-R Nismo will hit 60 miles per hour in two seconds. Okay. The report comes from an unnamed source that AE spoke with at the Goodwood Festival of Speed, and would mean that the GT-R Nismo, a car that will likely sit below $150,000, will be able to outsprint (over short distances) a 1200-horsepower, $2.58-million Bugatti Veyron Super Sport.

Citing a more potent version of the GT-R's twin-turbocharged V-6 along with a healthy drop in weight, AutoExpress says that the performance is the result of the same group that helped develop the Juke Nismo, Williams Advanced Engineering. An unnamed engineer for Williams (it's not made clear if this is the same source from Goodwood) notes that there are improvements to be had "even with a car like the GT-R."

As exciting as the GT-R Nismo is going to be, we're having a hard time accepting that it will be able to hit 60 in two seconds flat, at least on street tires. What do you think? Have your say in Comments.
---
By Brandon Turkus
---
See also: 2014 Nissan 370Z pricing announced, MSRP reduced by $3,000, Are you the 2015 Nissan Versa facelift?, Renault-Nissan zero-emissions car sales whir past 100,000 [w/video].