2014 Jeep Patriot and Compass ditch CVT for six-speed auto
Mon, 07 Jan 2013 14:15:00 EST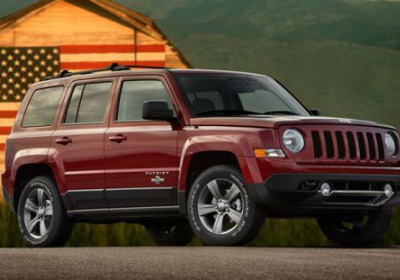 It was reported in Automotive News a few months ago, but a new report on Allpar.com adds some details to news that the 2014 Jeep Compass and Patriot will get a six-speed automatic to replace the CVTs they currently use. According to a tip provided to Allpar, the 2014 models will begin production in March and be on sale sometime in the summer. The Jatco-sourced CVT in use until now – Jatco is owned by Nissan and Mitsubishi – has been often criticized, and many won't be sad to see it go.

The incoming six-speed automatic is said to be an all-wheel-drive cog-swapper that's the work of Hyundai and Magna and has been paired with the DynaMax AWD system used in the Hyundai ix35 and Kia Sportage. It won't be the only Chrysler product using a transmission with ties to Hyundai: the six-speed automatic in the Dodge Dart comes from Powertech, which is a wholly-owned subsidiary of Hyundai. With the Patriot and Compass said to be driving down the trail for the last time this year, it will be a short run for the new tranny and the rumored addition of a backup camera and power rear liftgate on the Compass.
---
By Jonathon Ramsey
---
See also: Toyota tops Kelley Blue Book's Resale Value Awards, Chrysler to accelerate production of 2013 Ram and V6 engines, Four Wheeler crowns Ultimate Factory 4x4... who wins?.