2014 Ford Fiesta gets fuel economy bump to 41 mpg
Fri, 07 Jun 2013 09:14:00 EST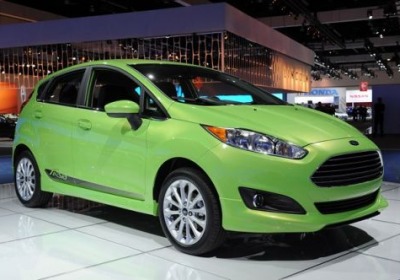 The 2014 Ford Fiesta is in showrooms now with refreshed styling and new performance ST model, but it's what isn't yet available that should help the Fiesta stand out from the growing crowd of subcompacts. Aside from the new 1.0-liter EcoBoost model coming later this year, Ford recently told us that a new Fiesta SFE trim level is on the way that should put the updated Fiesta at the top of its class for fuel economy.

The new Fiesta SFE will hit an estimated 41 miles per gallon on the highway when equipped with the six-speed automatic transmission. The current listing on fueleconomy.gov shows the 2014 Fiesta getting up to 29 mpg city and 39 highway, but the SFE will get minor aero tuning and a recalibrated engine controller to help bump the highway figure past rivals like the Chevrolet Sonic and Nissan Versa – both of which top out at 40-mpg highway. There's still no word as to when the small 1.0-liter EcoBoost will show in the US, but Ford has indicated that engine's fuel economy isn't expected to be released until October.
---
By Jeffrey N. Ross
---
See also: Stock Miata beats bunch of high-powered cars in wet 1/4-mile drag race, Shelby Mustang stars with Ethan Hawke, Selena Gomez in Getaway movie, Ford wins second consecutive Engine of the Year with 1.0L EcoBoost [UPDATE].