2014 Chevy Silverado details continue to dribble out
Wed, 03 Apr 2013 17:45:00 EST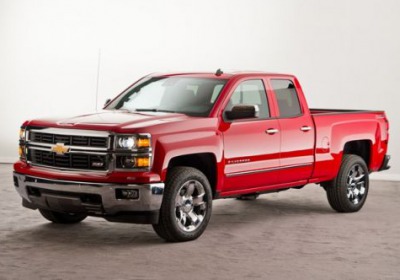 PickupTrucks.com has gotten its hands on a few more details concerning the 2014 Chevrolet Silverado and the 2014 GMC Sierra. General Motors held a conference call on the two trucks, allowing Jeff Luke, executive chief engineer for both, to answer a few questions. Luke said truck buyers are largely concerned with power and fuel economy, and as such, GM will continue to explore new methods of providing both. That may translate into any number of drivetrain permutations, including light-duty diesel engines, eight-speed transmissions or even a twin-turbocharged V6.

What's more, both the 2014 Silverado and its GMC twin will boast a tow rating of 11,500 pounds, but only when equipped with a max-trailering package. Without that special package, the rating drops to 10,200 lbs for regular cabs and 9,700 lbs for crew cabs. Buyers will no longer be able to opt for a 4.10 gear ratio.

We're also excited to hear that GM plans on making the Z71 package into something more than just a few a stickers. While Luke didn't go into details, PickupTrucks.com says "it will get significant improvements in the future." Head over to the site for a quick rundown of the call's highlights.
---
By Zach Bowman
---
See also: 2014 Chevy Silverado High Country spied wearing trappings of new luxury trim, 2014 Chevy Silverado priced from *$24,585, V8 gets better economy than Ford EcoBoost V6, Satisfaction with dealer service rises, Lexus and GMC are tops.