Fuel Type:GAS
For Sale By:Private Seller
Transmission:Automatic
Body Type:Sedan
Engine:2.5L 2458CC H4 GAS DOHC Naturally Aspirated
Vehicle Title:Clear

Condition:
Used: A vehicle is considered used if it has been registered and issued a title. Used vehicles have had at least one previous owner. The condition of the exterior, interior and engine can vary depending on the vehicle's history. See the seller's listing for full details and description of any imperfections. ...
VIN (Vehicle Identification Number): 4s3bd6857w7205024
Make: Subaru
Options: Cassette Player, 4-Wheel Drive, CD Player
Model: Legacy
Safety Features: Anti-Lock Brakes
Mileage: 142,000
Power Options: Air Conditioning, Cruise Control, Power Locks, Power Windows
Sub Model: SUS
Exterior Color: Green
Interior Color: Gray
Warranty: Vehicle does NOT have an existing warranty
Number of Cylinders: 4
Year: 1998
Trim: GT Sedan 4-Door
Drive Type: AWD


Selling my Aunts 1998 Legacy SUS sedan that has been well cared for. She bought a new car. 142k miles, automatic. Many new parts: axles, water pump, timing belt, ball joints, exhaust. Drives well and is fully loaded. Quarter panels are nearly rust free. Some rust on rear frame area as shown on pics. Recently had the left rear wheel bearing go bad so the wheel wobbles quite a bit. Needs to be towed. Drives fine otherwise and everything works as it should. May need new rear struts in the near future. Thats the only thing that needs attention that I can see. Cold AC and hot heat. 973-214-0313 - text or call- Come see it in Stanhope NJ if you would like to inspect prior to bidding.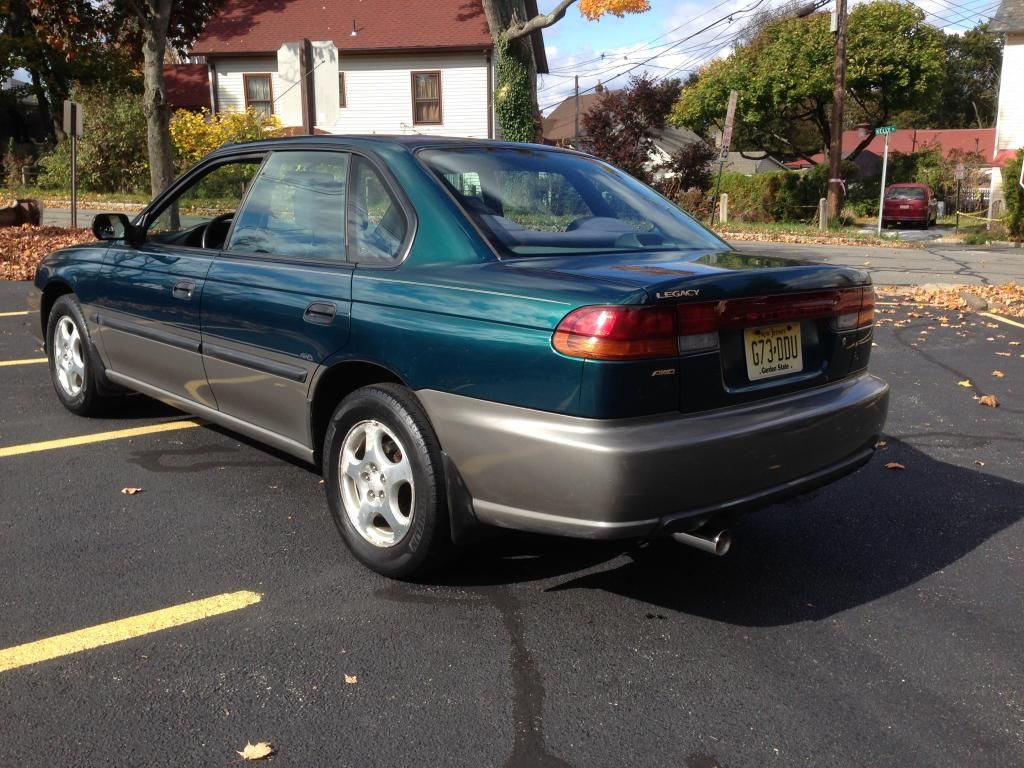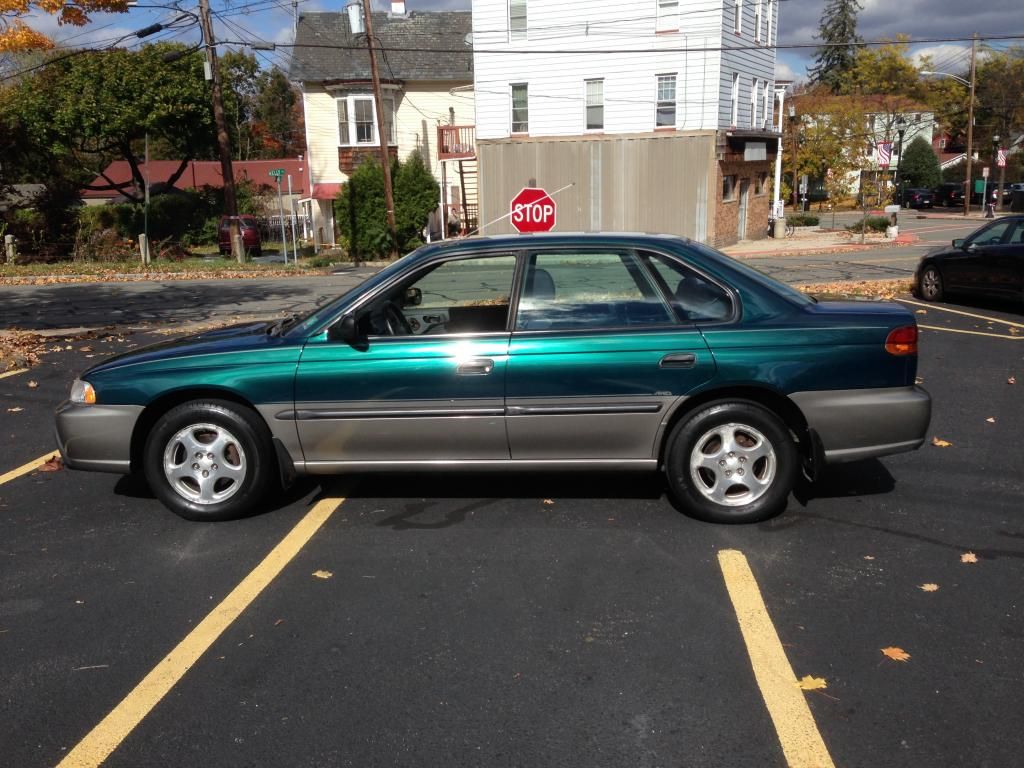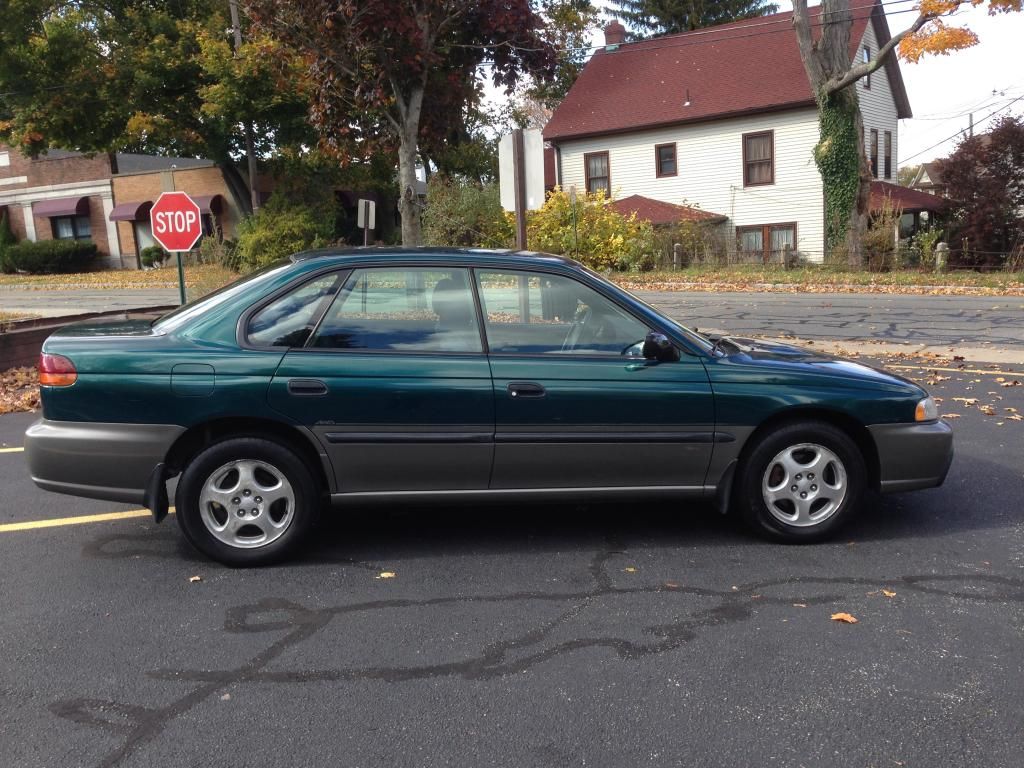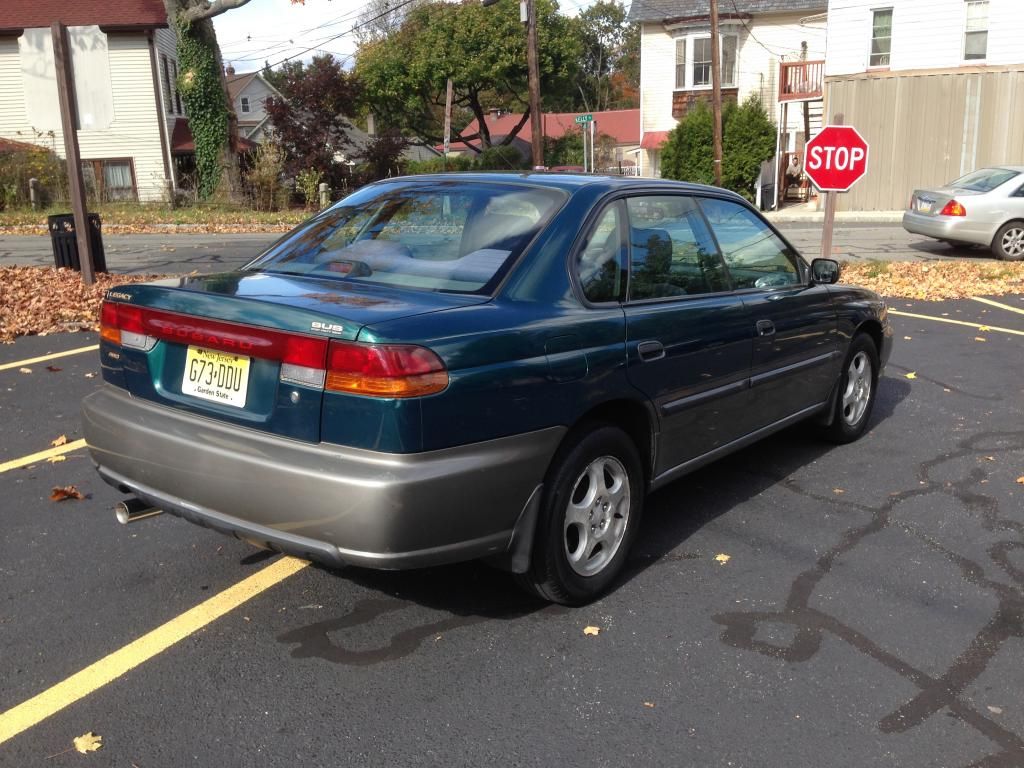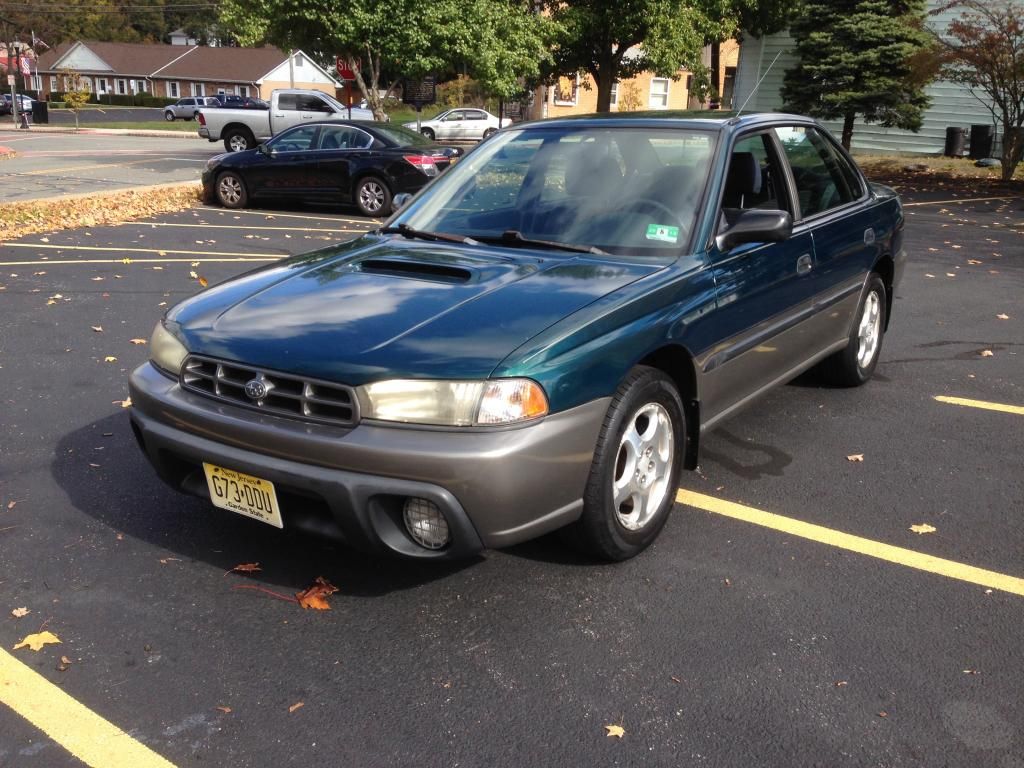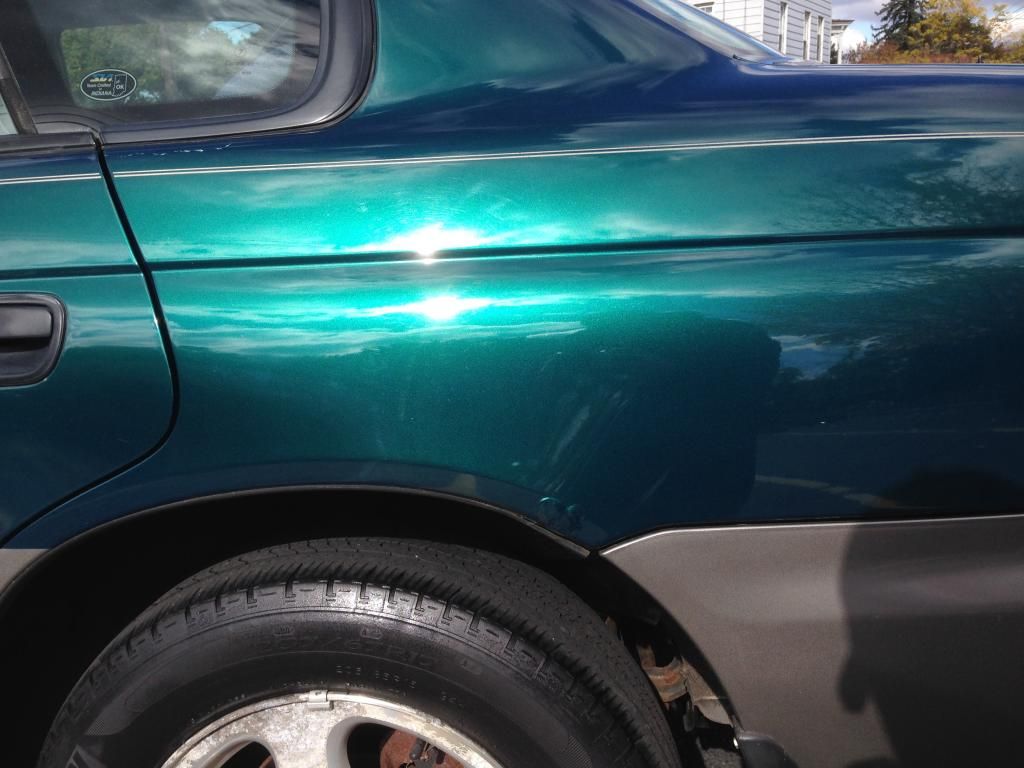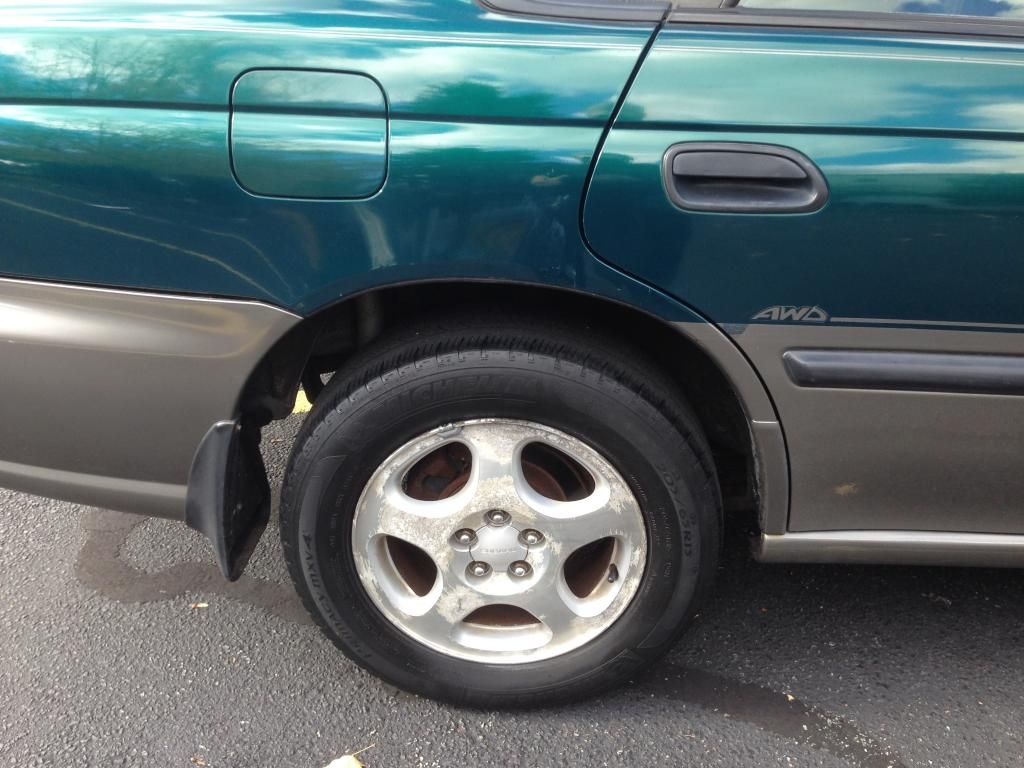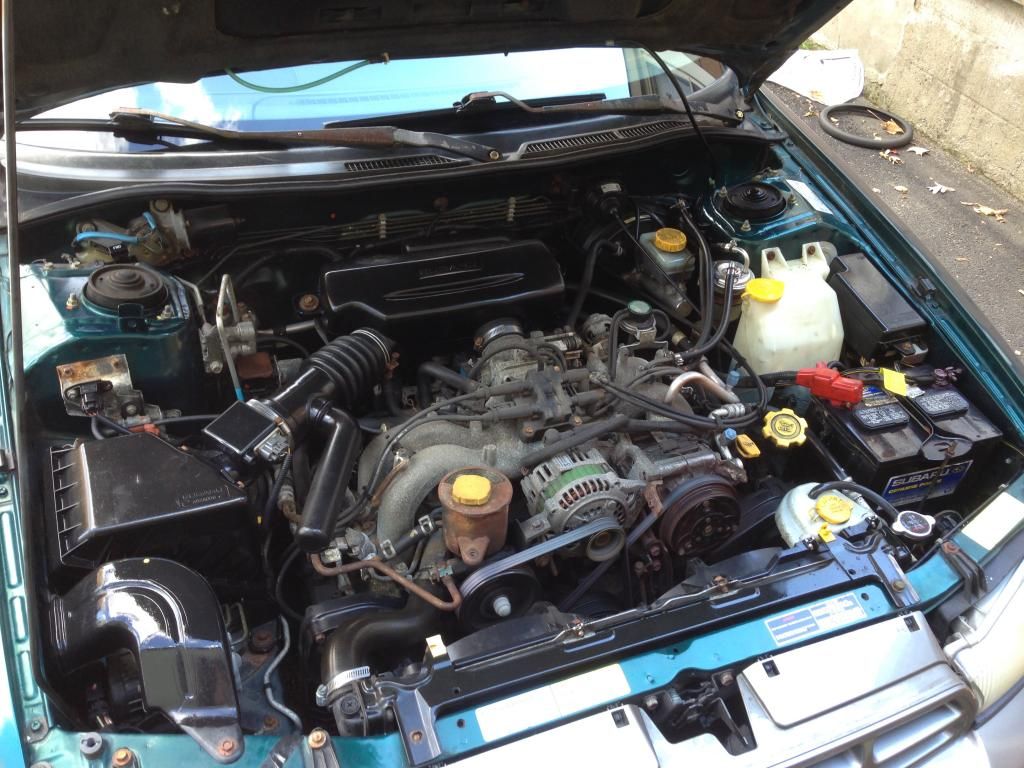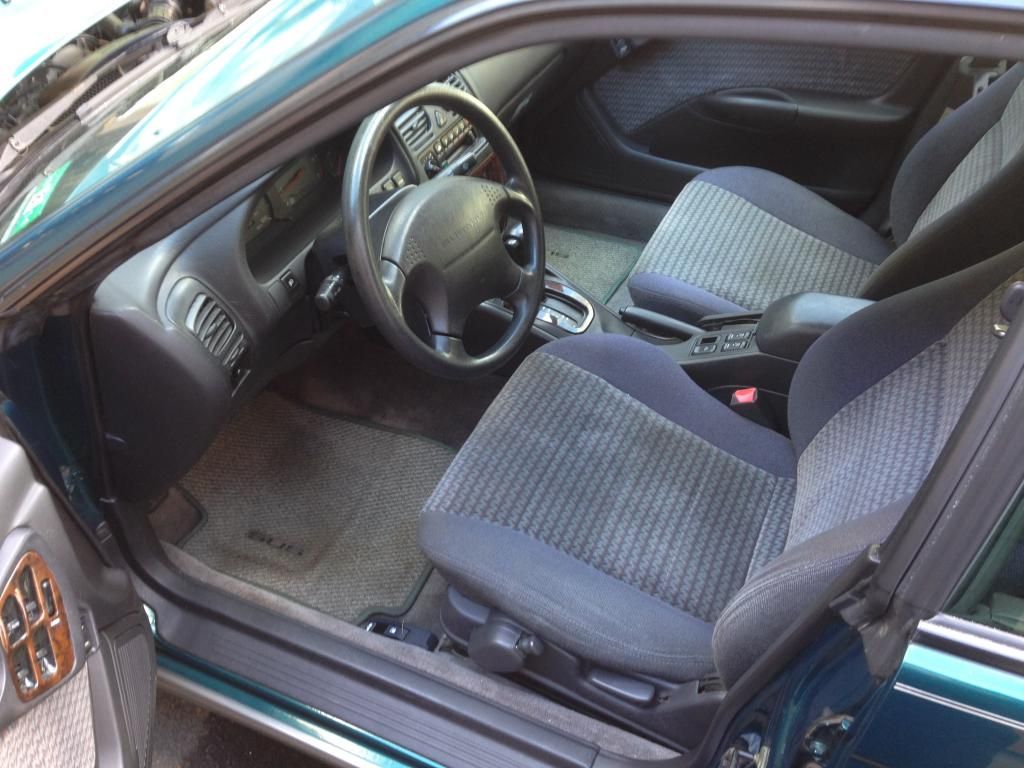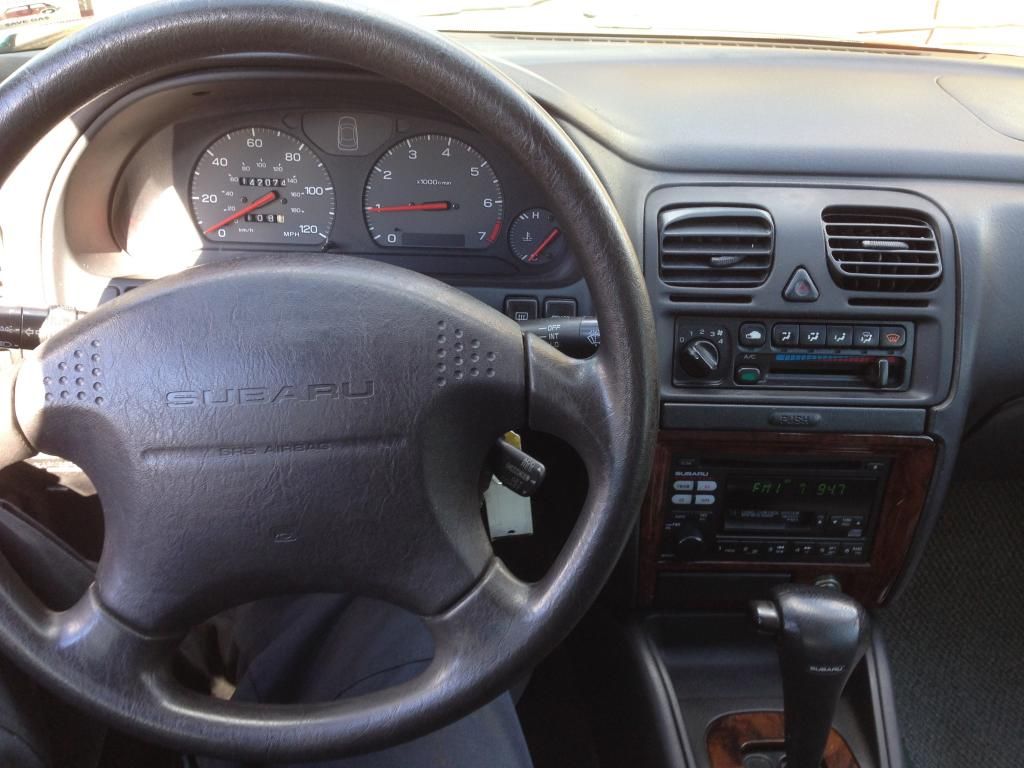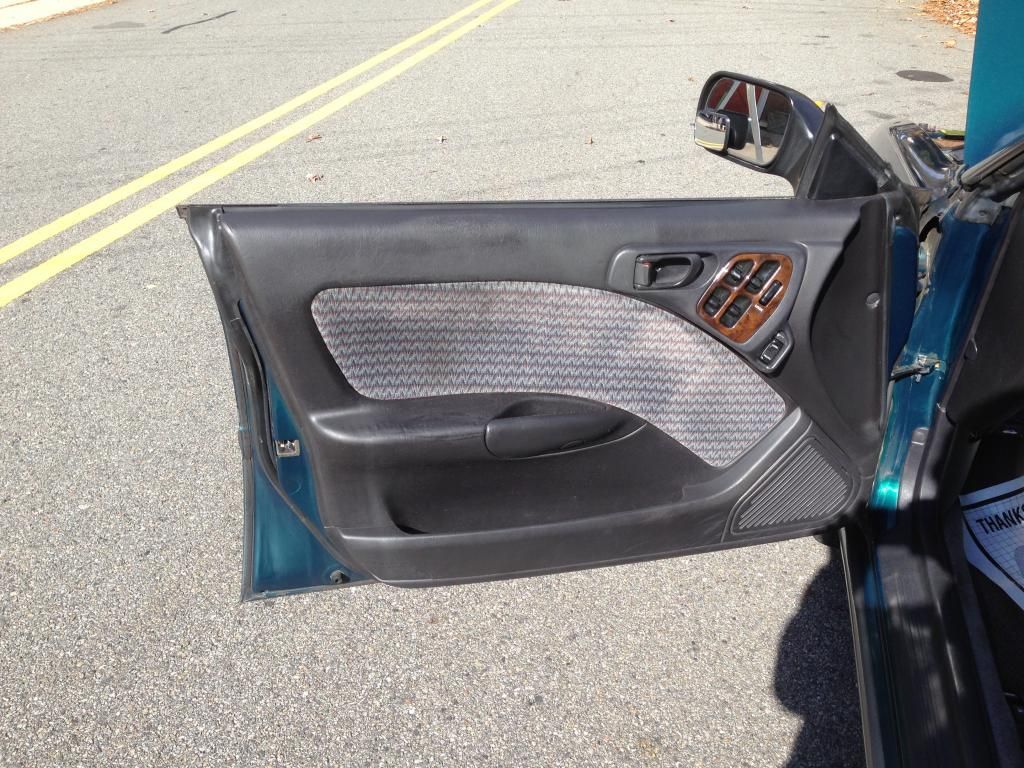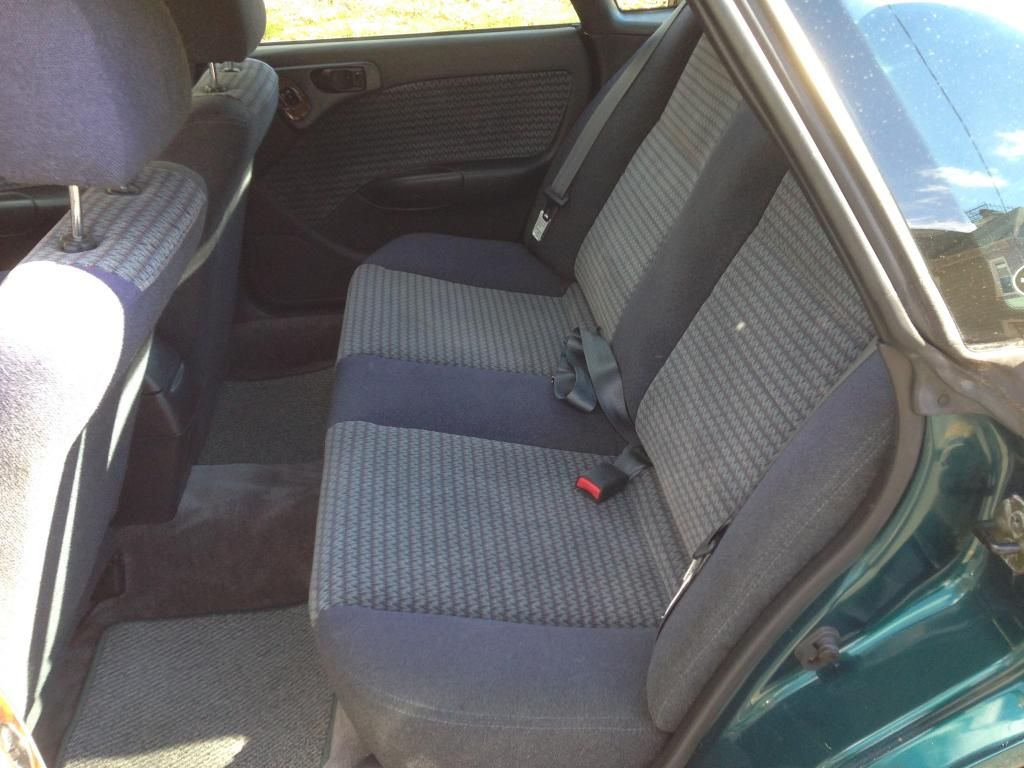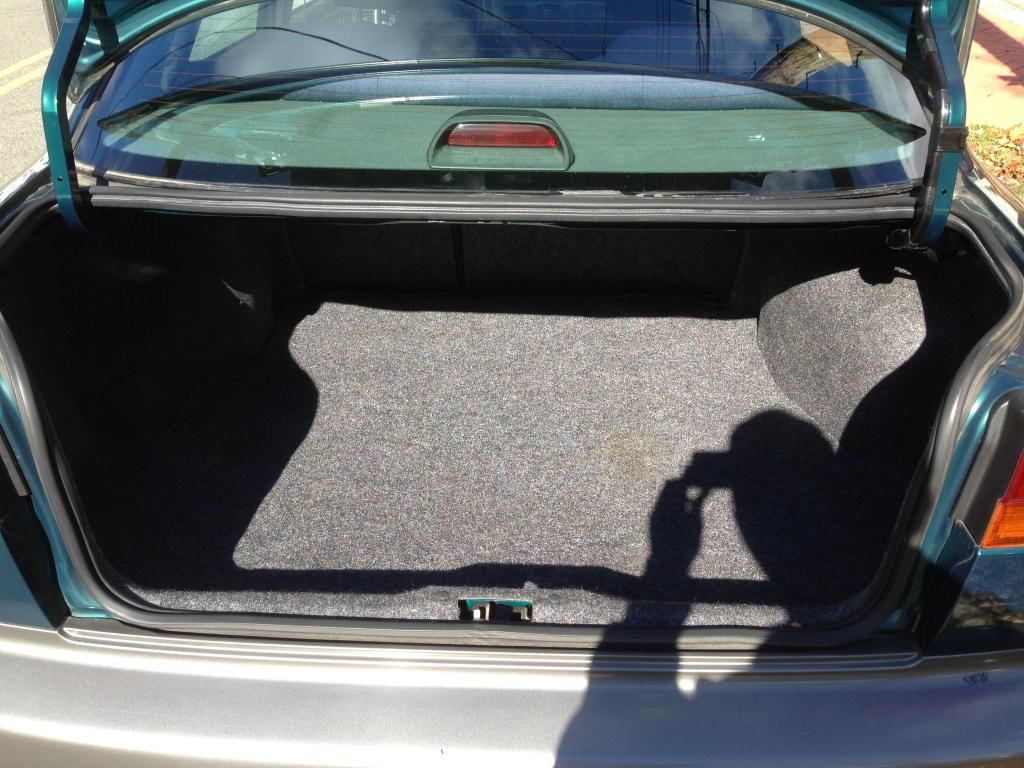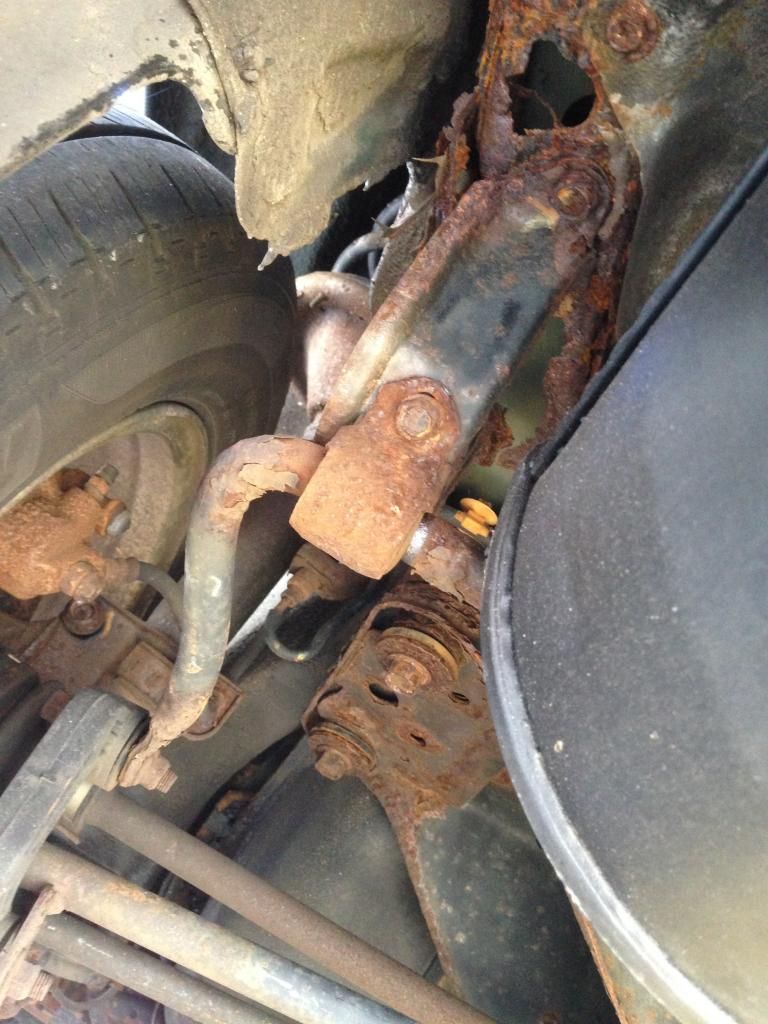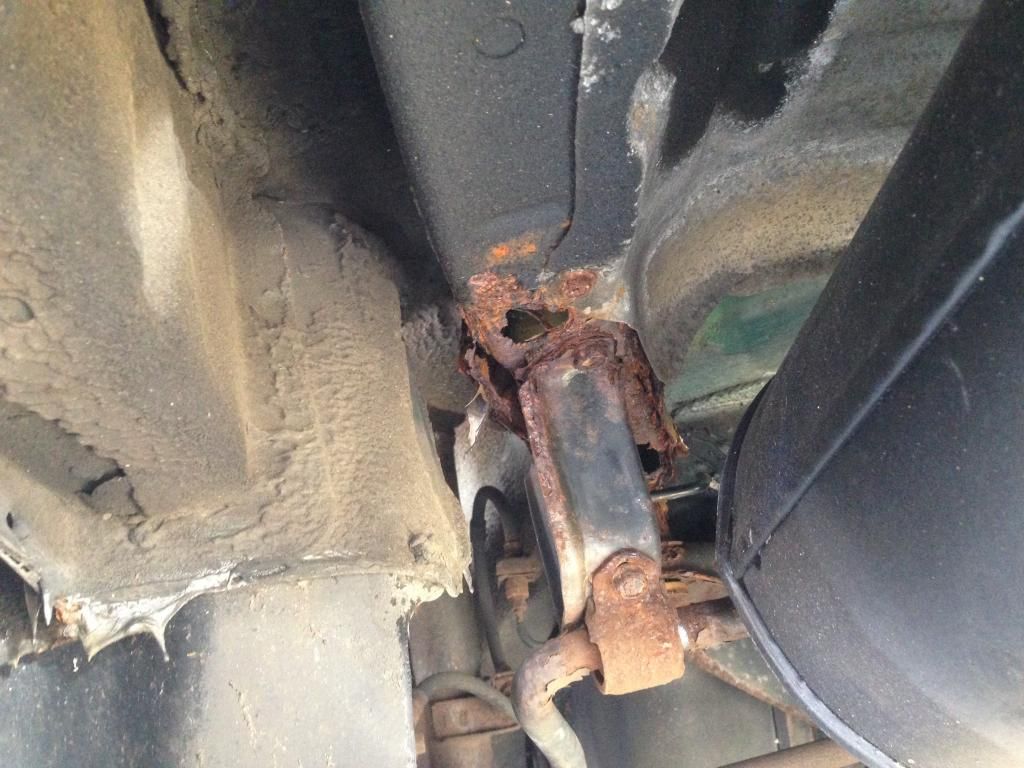 Subaru Legacy for Sale
Auto Services in New Jersey
Automobile Body Repairing & Painting
Address: 268 US Highway 46, Bloomingdale
Phone: (973) 366-3800
---
Used Car Dealers
Address: 1068 60th St, North-Middletown
Phone: (718) 686-8848
---
Auto Repair & Service, Auto Oil & Lube, Truck Service & Repair
Address: 260 39th St, Bloomfield
Phone: (718) 499-6793
---
Automobile Parts & Supplies, Home Centers, Recreational Vehicles & Campers-Wholesale & Manufacturers
Address: 2075 Route 9, Whiting
Phone: (800) 392-6829
---
Auto Repair & Service, Automobile Parts & Supplies, Brake Repair
Address: 705 W Spring Garden St, Delanco
Phone: (856) 829-3733
---
Automobile Body Repairing & Painting
Address: 5035 69th Pl, North-Bergen
Phone: (718) 565-0202
---
Auto blog
Wed, 20 Nov 2013 16:39:00 EST
When last we checked in on our topless would-be hero, the Toyota FT-86 convertible had been reportedly placed on "indefinite hold." That was back in early October, not long after Toyota had trotted out the rear-wheel-drive canvasback to Scion dealers as a possible future product carrot if they decided not to turn in their franchises. And yet, we're here at the Tokyo Motor Show, where Toyota has taken the time to at least repaint the FT-86 Open Concept in "Flash Red," if not build a whole other car (the original Geneva showcar was white). It's enough to make our heads spin like a teenager on the verge of a breakup. Will they? Won't they?
At this point, we still don't know any more than you do - the last word we heard out of Toyota was not encouraging, although the story was that the program could still be fast-tracked if management had a change of heart. As the car has never been seen before in Japan, perhaps Toyota is merely extending its domestic audience a courtesy view before it lines this showcar in mothballs, or maybe they're still trying to make a decision on its fate and gauging public reaction on the homefront.
Interestingly, in a new story published today, Automotive News quotes Subaru brand boss Yasuyuki Yoshinaga downplaying the likelihood of a production model, saying flatly "We make the car, so if we don't make it, it can't happen." The executive went on to note, "Our engineering department told me that losing the entire roof requires a complete redesign of the structure. It would need a big change." Given that such a car would probably trade in rather small volumes, that sounds like a significant hurtle.
Mon, 03 Dec 2012 10:33:00 EST
The Mazda CX-5 stamped its Kodo design and SkyActiv technology authority all over the Japan Car of the Year awards, taking the top prize ahead of the Subaru BRZ/Toyota GT 86. It is Mazda's second victory in the last ten years, the 2005 MX-5 claiming the same trophy, and the fourth time the Hiroshima company has won.
The award is decided by 60 local "automotive experts and journalists," and open to any passenger car released in Japan from November 1, 2011 to October 31, 2012 that has sold more than 500 units. Each judge gets 25 votes, his or her top vote getting 10 points, the rest of the points being spread among the judge's choice for the next best four cars.
The second-place getters were the Toyobaru twins with 318 votes, the surprise being they didn't beat or get any closer to the crossover. The Subaru BRZ did claw some mojo back, earning the Special Award given to cars that have made "an exceptional impact." The BMW 3 Series was third overall and won the Import Car of the Year award with plenty of room between it and the second place Range Rover Evoque.
Fri, 10 Oct 2014 10:00:00 EST
It was just a few weeks ago that Subaru unveiled its refreshed 2015 Impreza with refinements like a tweaked front fascia, upgraded infotainment system, standard rearview camera, slightly better fuel economy and other goodies. The Japanese automaker has finally decided to tell us what all of this new kit costs, and it actually hasn't increased too much over last year.
A base model 2015 Impreza 2.0i sets back buyers $18,195 for the four-door sedan or $18,695 for the five-door hatch (*not including $795 destination and delivery on all models). All of those prices are $300 more than the 2014 model year.
Moving up to the Premium trim requires $20,995 for the sedan or $21,495 for the five-door and adds 16-inch wheels, heated seats, heated mirrors and a windshield wiper de-icer. The Sport Premium pack, offered exclusively on the hatch, goes further with features like body-color side sills, 17-inch wheels, foglights, and more for $20,995 with the five-speed manual or $21,995 with the CVT.