Fuel Type:GAS
For Sale By:Private Seller
Transmission:Automatic
Body Type:Sedan
Engine:2.5L 2458CC H4 GAS DOHC Naturally Aspirated
Vehicle Title:Clear

Condition:
Used: A vehicle is considered used if it has been registered and issued a title. Used vehicles have had at least one previous owner. The condition of the exterior, interior and engine can vary depending on the vehicle's history. See the seller's listing for full details and description of any imperfections. ...
VIN (Vehicle Identification Number): 4s3bd6857w7205024
Make: Subaru
Options: Cassette Player, 4-Wheel Drive, CD Player
Model: Legacy
Safety Features: Anti-Lock Brakes
Mileage: 142,000
Power Options: Air Conditioning, Cruise Control, Power Locks, Power Windows
Sub Model: SUS
Exterior Color: Green
Interior Color: Gray
Warranty: Vehicle does NOT have an existing warranty
Number of Cylinders: 4
Year: 1998
Trim: GT Sedan 4-Door
Drive Type: AWD


Selling my Aunts 1998 Legacy SUS sedan that has been well cared for. She bought a new car. 142k miles, automatic. Many new parts: axles, water pump, timing belt, ball joints, exhaust. Drives well and is fully loaded. Quarter panels are nearly rust free. Some rust on rear frame area as shown on pics. Recently had the left rear wheel bearing go bad so the wheel wobbles quite a bit. Needs to be towed. Drives fine otherwise and everything works as it should. May need new rear struts in the near future. Thats the only thing that needs attention that I can see. Cold AC and hot heat. 973-214-0313 - text or call- Come see it in Stanhope NJ if you would like to inspect prior to bidding.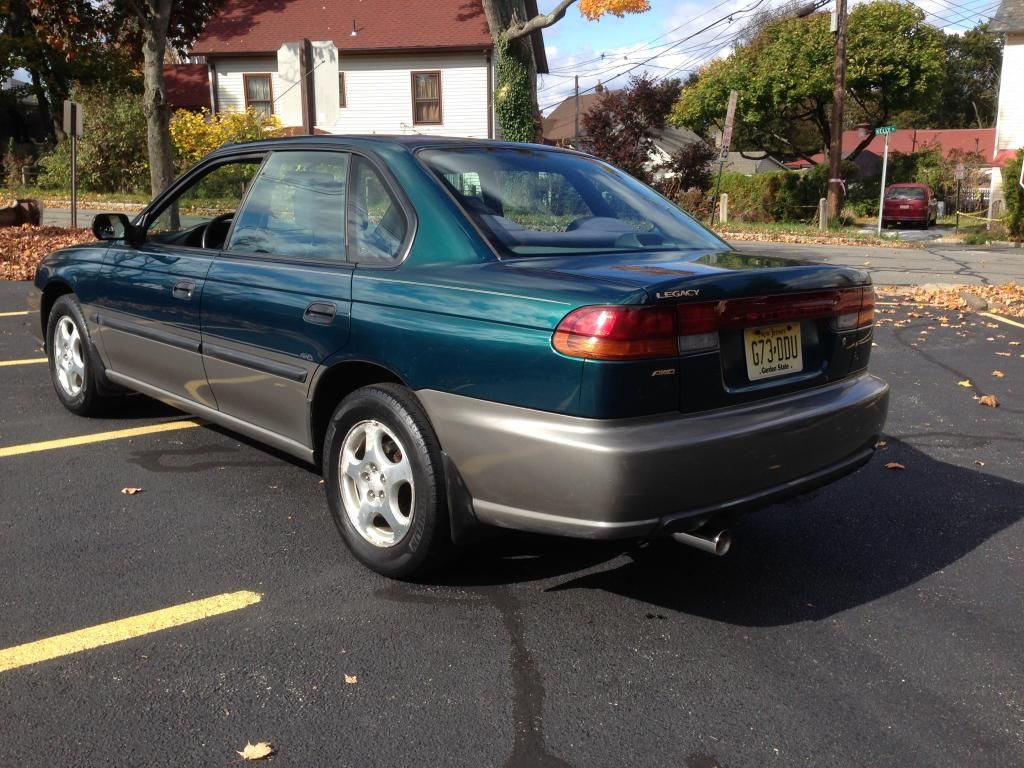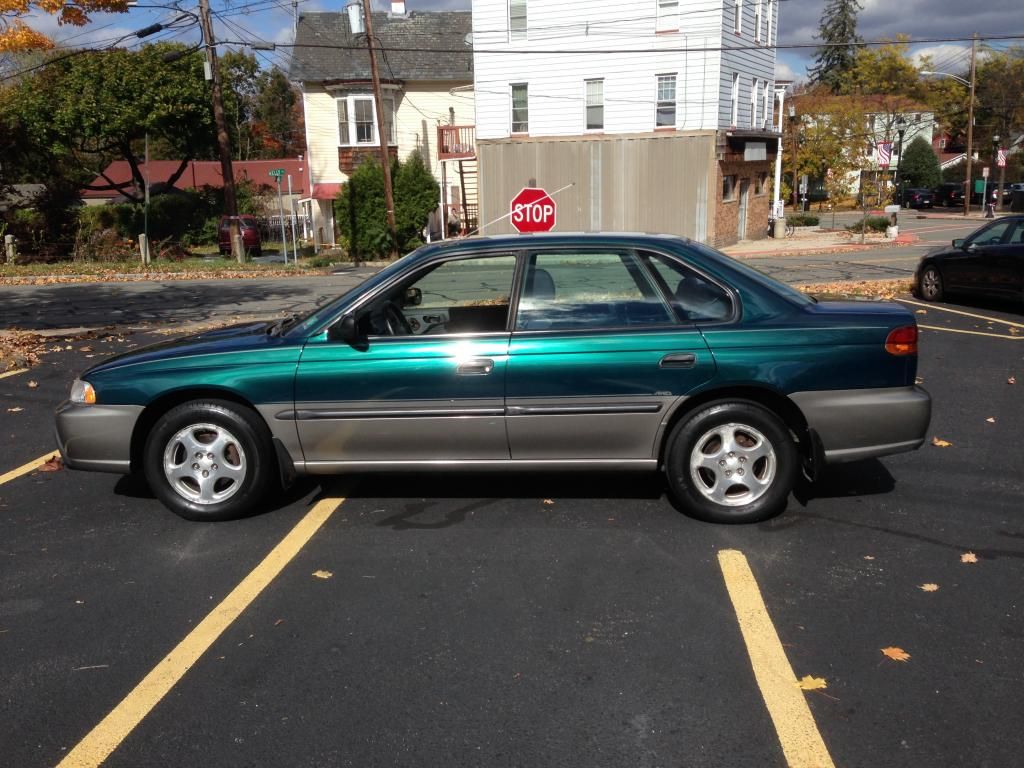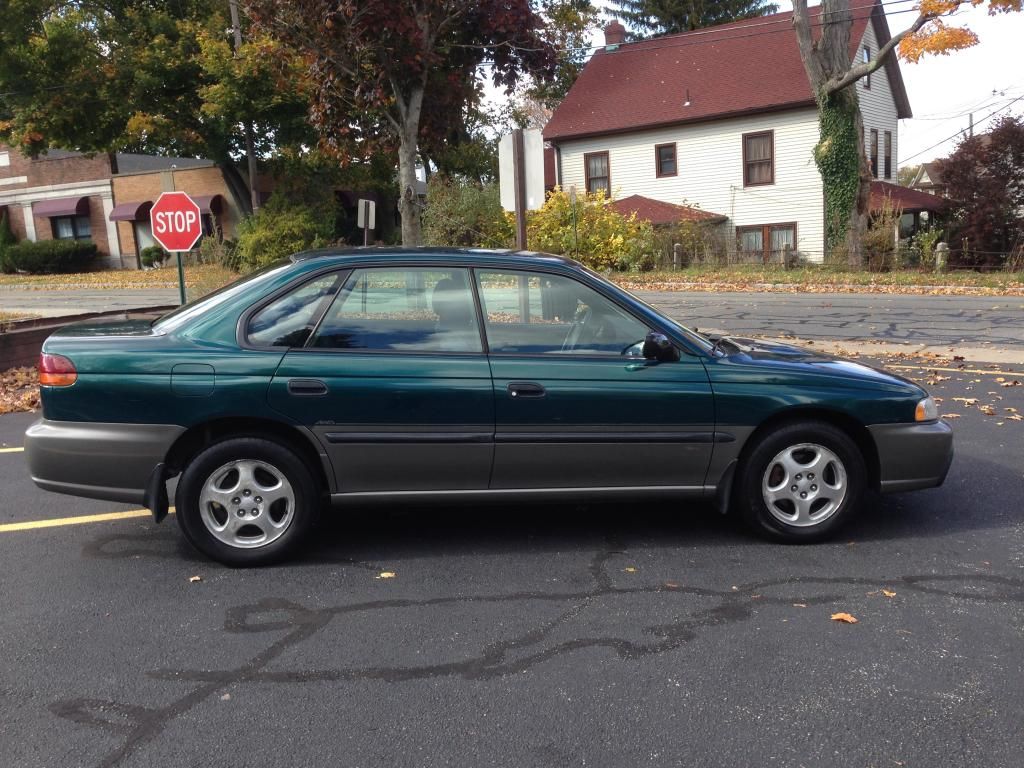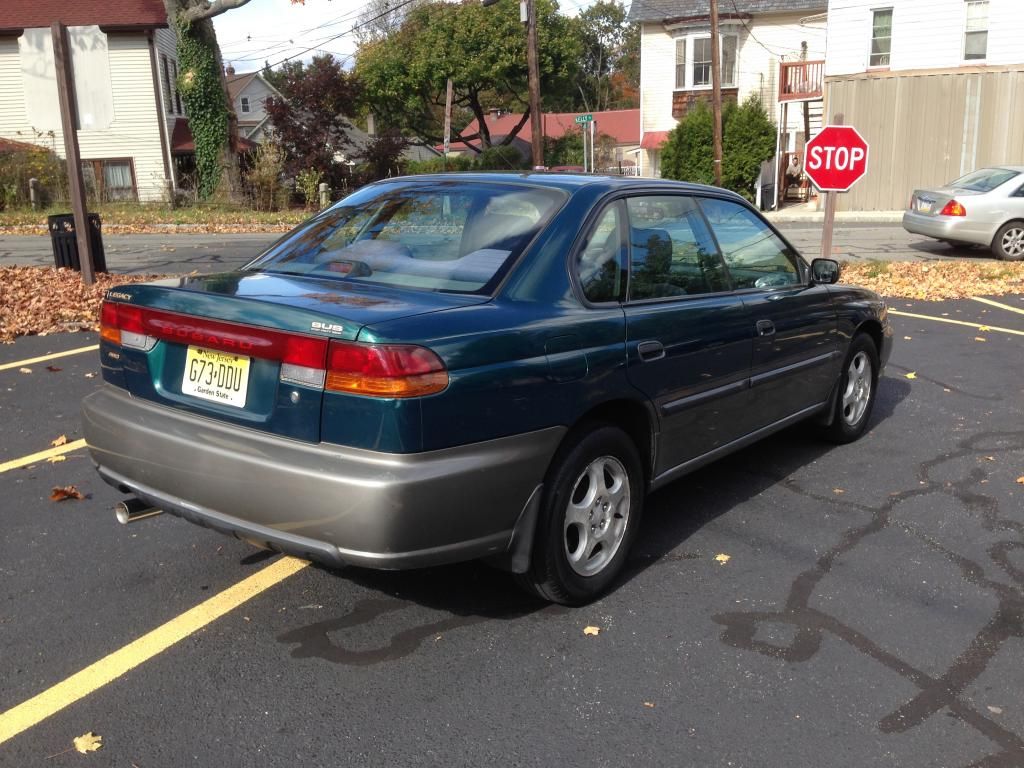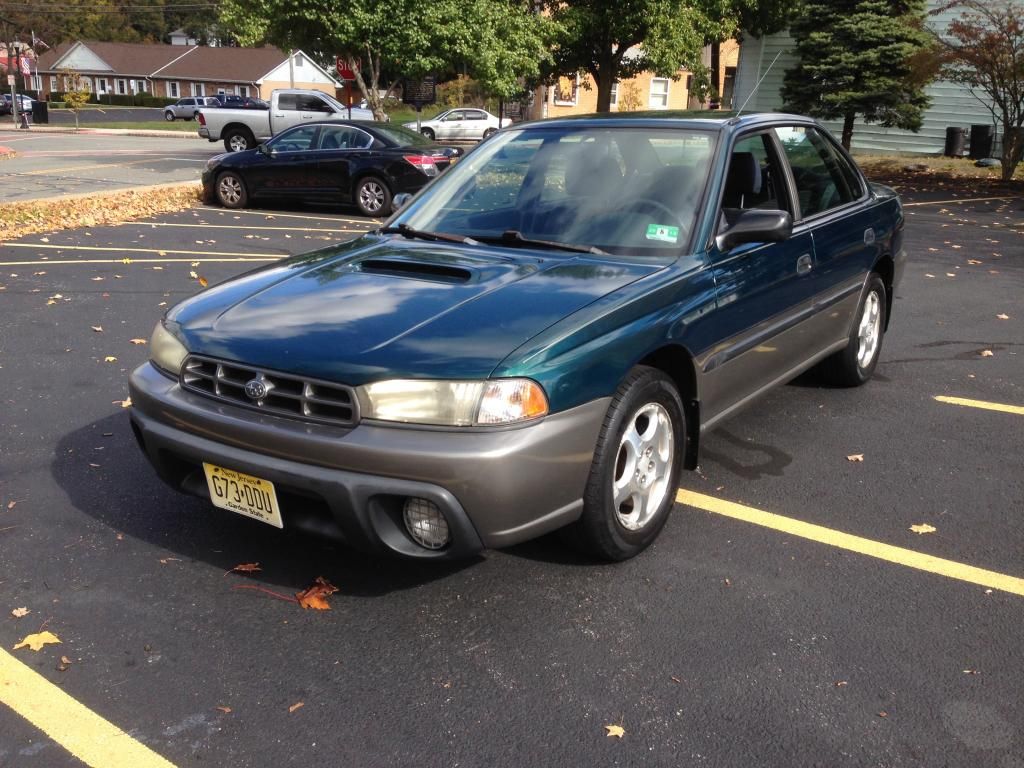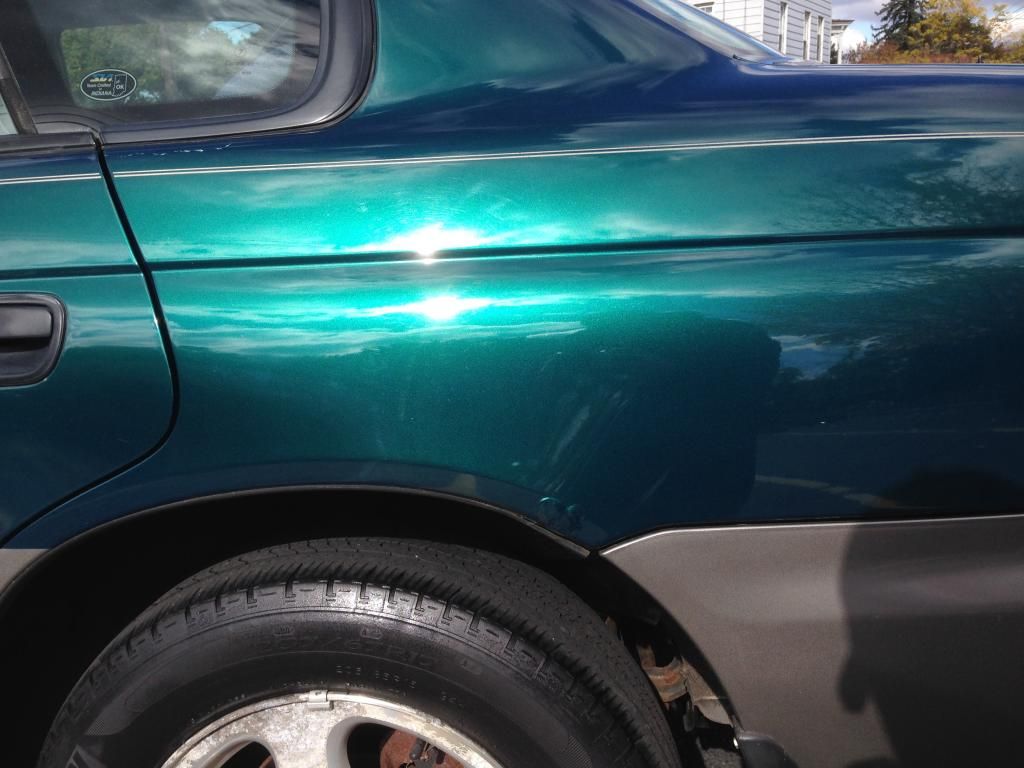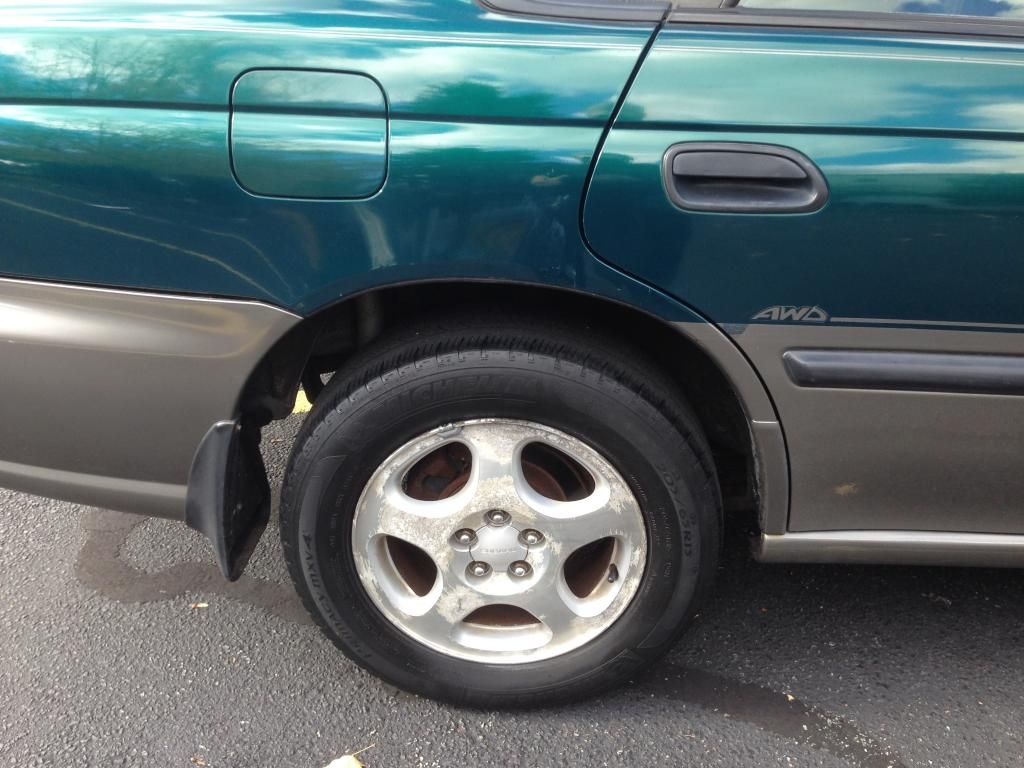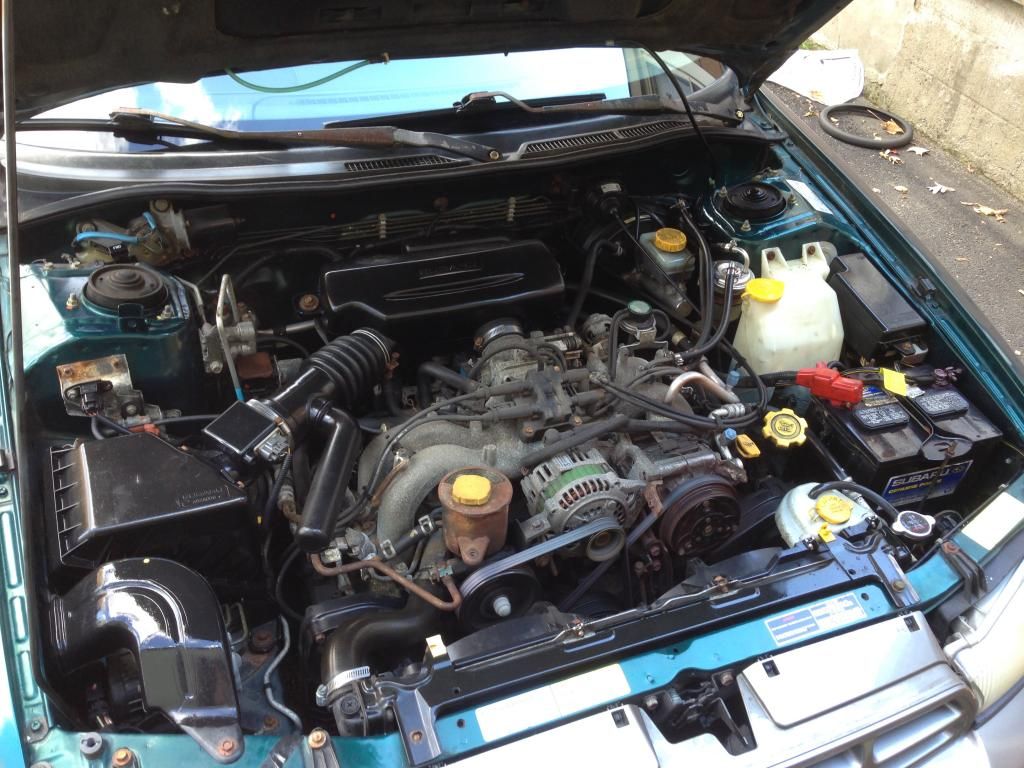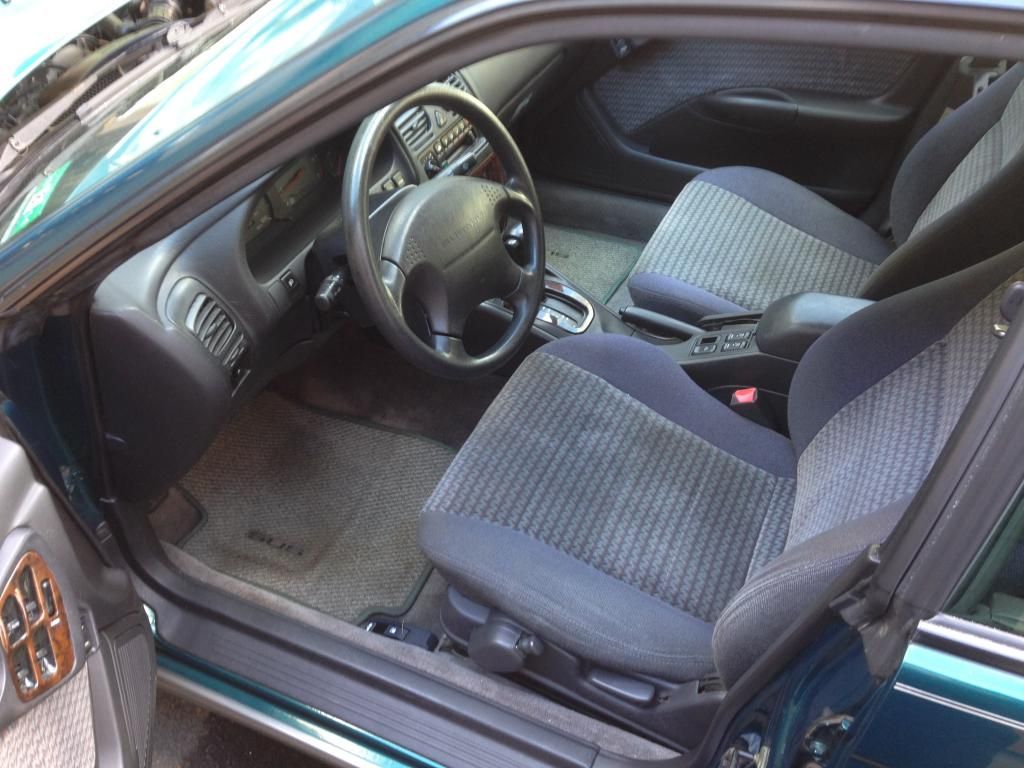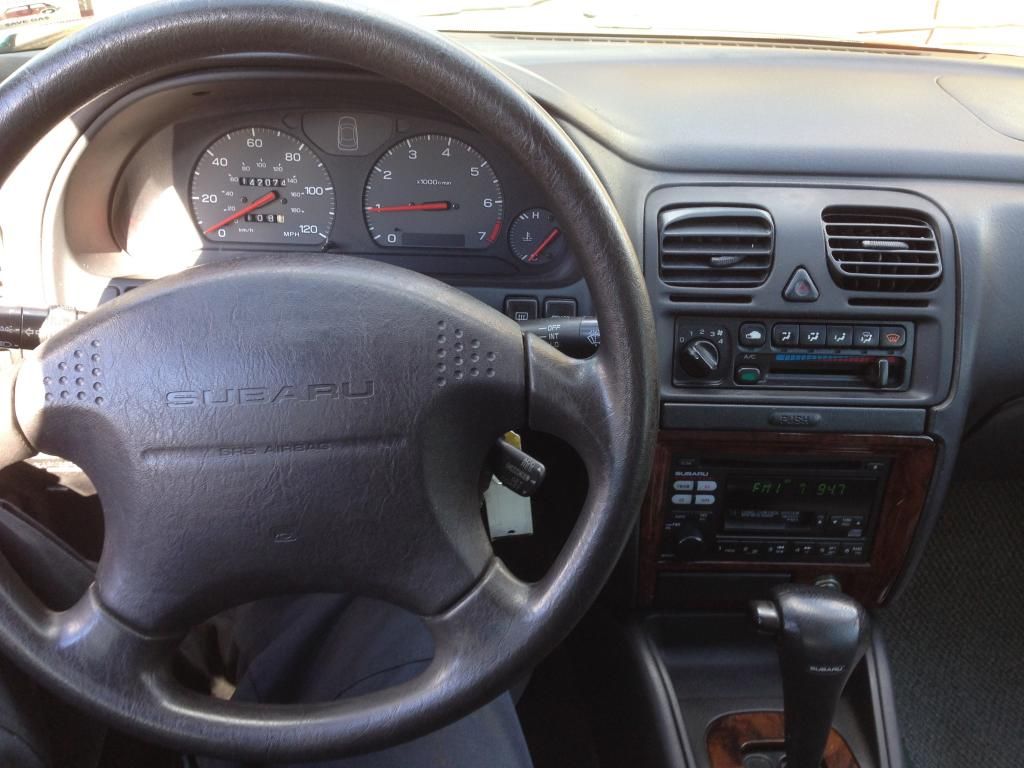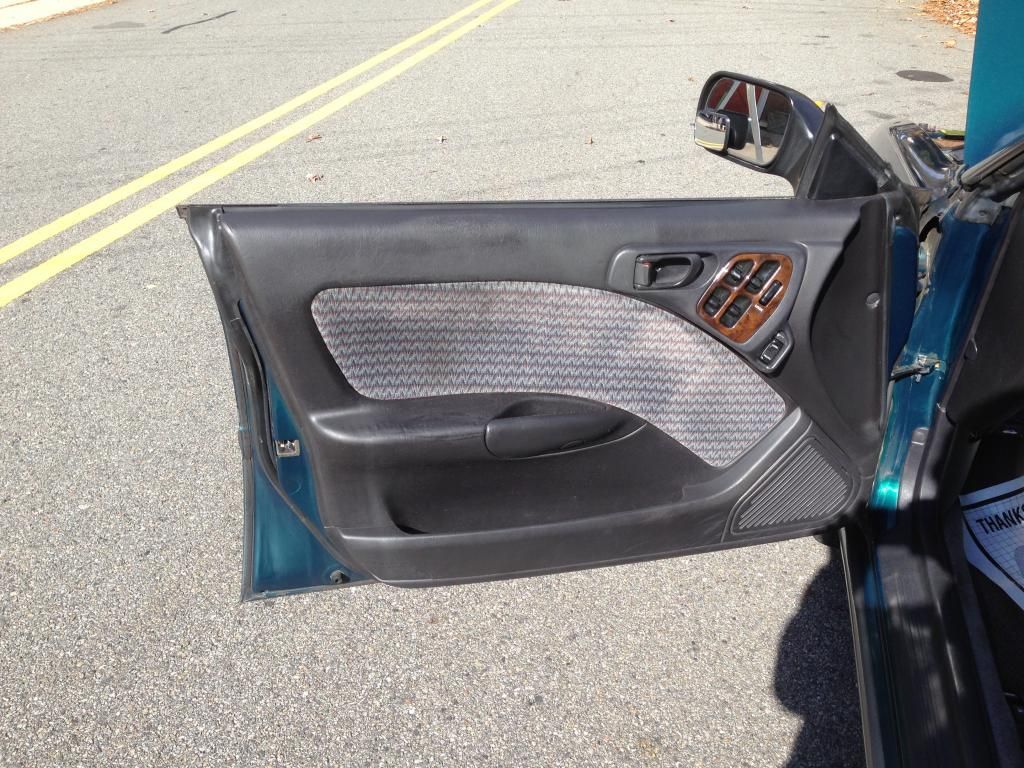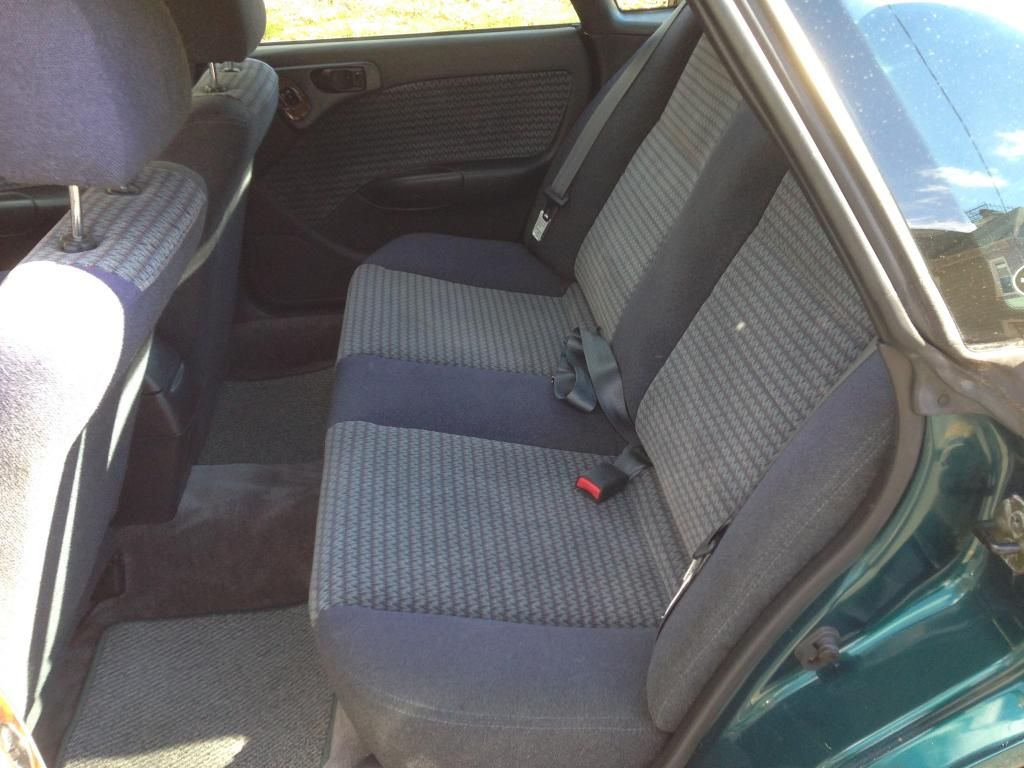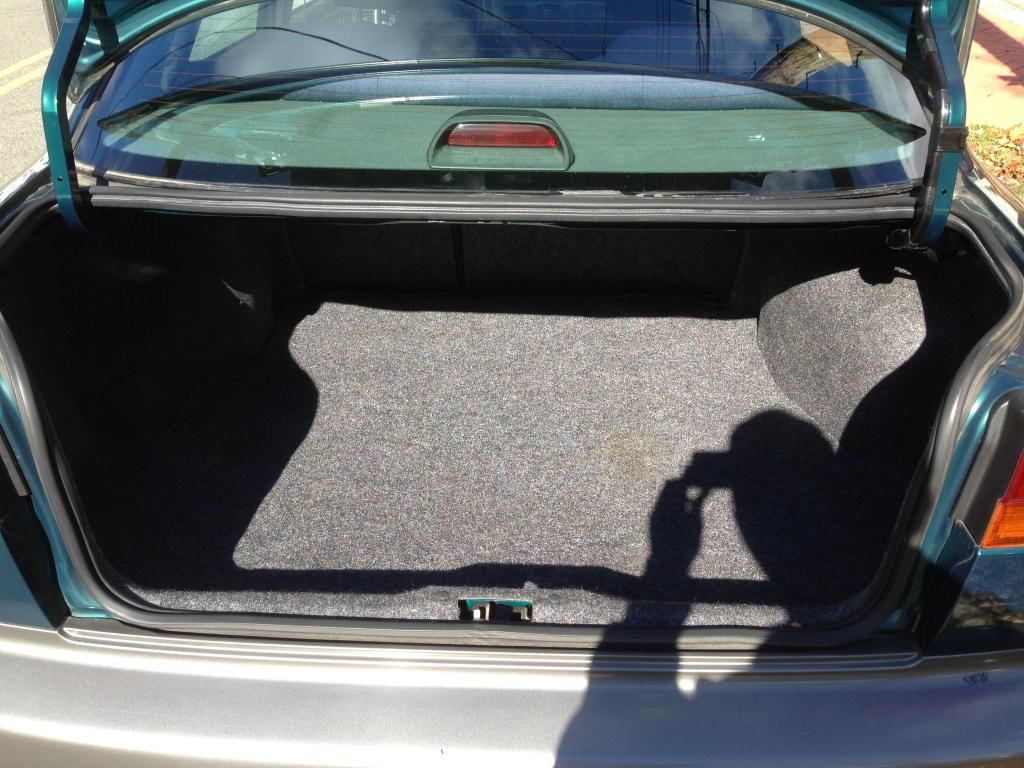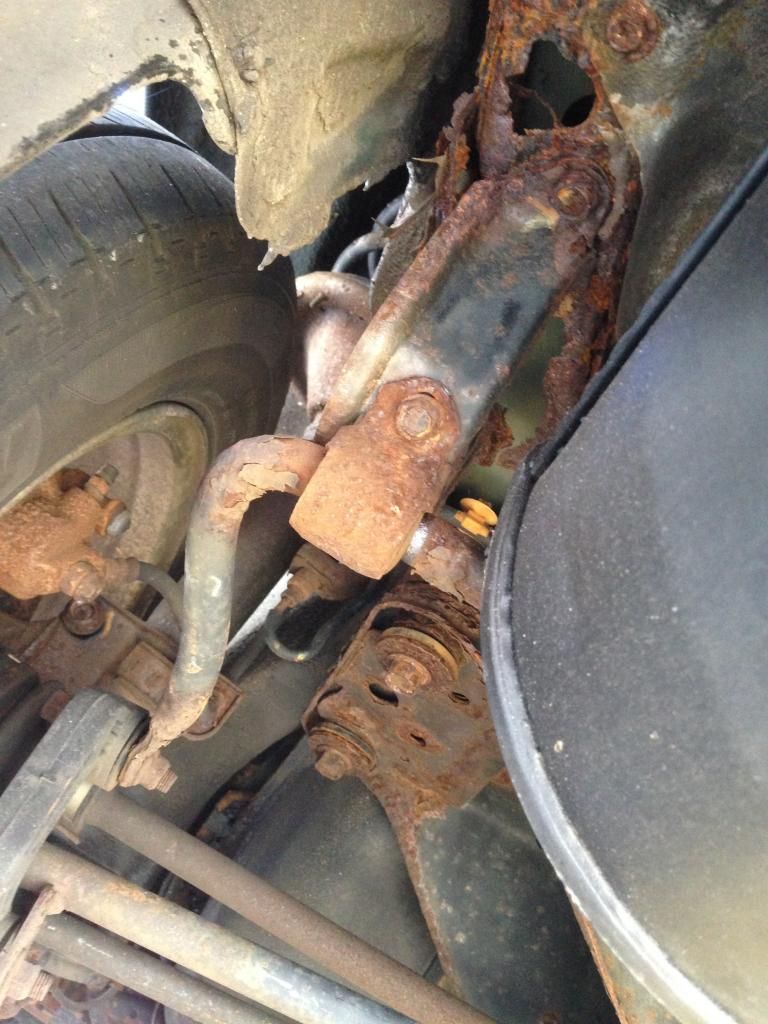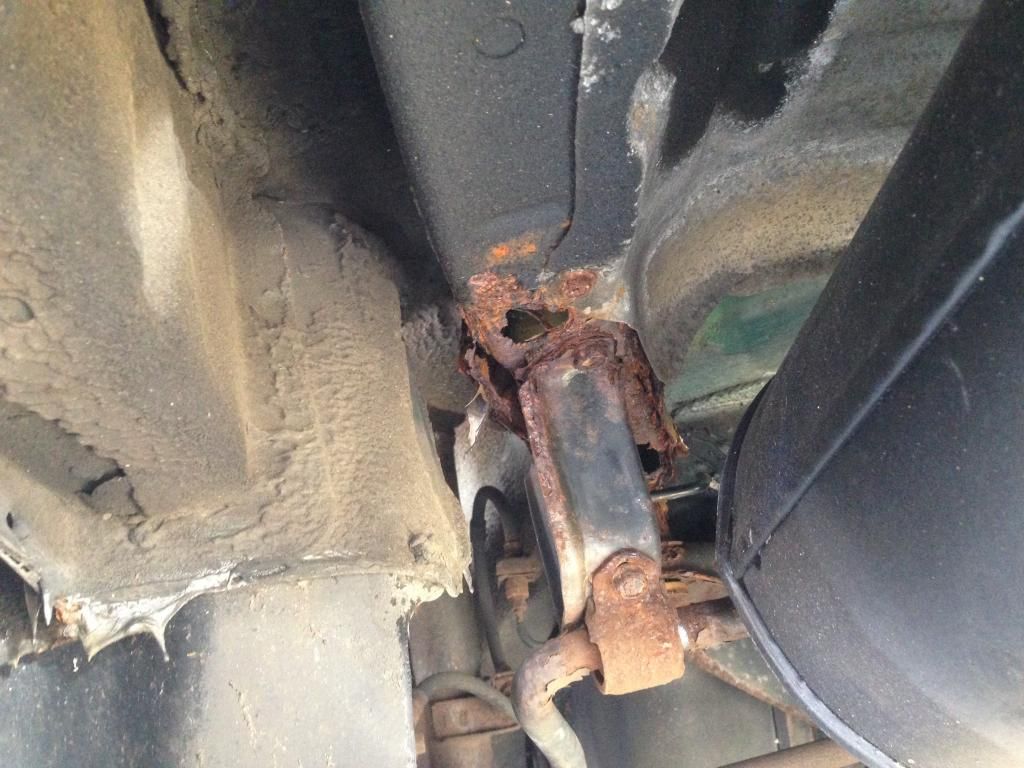 Subaru Legacy for Sale
Auto Services in New Jersey
Auto Repair & Service, Automobile Body Repairing & Painting
Address: 429 S 61st St, Audubon
Phone: (215) 476-9299
---
Auto Repair & Service
Address: 59 W Prospect St, Wyckoff
Phone: (201) 652-5250
---
Auto Repair & Service
Address: 626 E Cypress St, Penns-Grove
Phone: (610) 444-5040
---
Auto Repair & Service, Automobile Parts & Supplies, Mufflers & Exhaust Systems
Address: 500 N State Rt 17, Washington-Twps
Phone: (201) 265-0200
---
Automobile Parts & Supplies, Auto Body Parts
Address: 25 Bergen Blvd, North-Bergen
Phone: (201) 840-9787
---
Auto Repair & Service, Automobile Body Repairing & Painting, Auto Transmission
Address: 218 48th St, Lyndhurst
Phone: (718) 492-8143
---
Auto blog
Wed, 07 Aug 2013 17:30:00 EST
As the sun prepares to set on the third-generation Subaru WRX, Subaru has released the pricing for the 2014 WRX and WRX STI. With redesigned versions of both cars due out next year, prices for the current car have risen by just $200 across the entire 2014 lineup resulting in new starting MSRPs of $25,995 for the WRX and $34,495 for the more powerful WRX STI (*not including destination).
The destination charge has also crept up for the 2014 WRX and WRX STI models climbing slightly from $770 to $795. A final pricing adjustment for this bodystyle's send-off year is that the optional navigation system went from $1,000 in 2013 up to $1,100 for 2014. Scroll down for the full model pricing breakdown, and keep a lookout for the all-new 2015 WRX and WRX STI, which we'd expect to see in production form in the coming months.
*Note: WRX STI (above) and WRX (below) are pictured here in the 2013 Special Edition trim.
Thu, 21 Nov 2013 14:40:00 EST
The Tokyo Motor Show has proven to be far deeper and more interesting in 2013 than it has been in recent years, surely a trailing indicator of the revived auto industry in Japan and throughout the world. Still, we have seen a few concept cars that have been nearly 'recycled' from shows earlier in the season.
This Subaru Viziv Evolution concept is a case in point - it looks not unlike the Viziv Concept that the company hauled over to the Geneva Motor Show in March of this year. What gives?
Well, the original Viziv wrapped its sexy crossover-coupe bodywork around a powertrain composed of a 2.0-liter diesel engine and three electric motors, two of which powered the two rear wheels (another trendy hybrid setup). This new "Evolution" of the Viziv is not dissimilar from its progenitor, swapping in a small displacement gasoline-powered engine for the diesel unit. All of this is based on reports out of Tokyo, mind you, as official information on the car is scarce at the moment.
Sun, 16 Feb 2014 17:00:00 EST
The Subaru Legacy might not have been the hottest debut at the recent Chicago Auto Show, but for the Japanese automaker, it's hugely important. Much as we'd love to focus on Subaru's more engaging WRX, STI and BRZ models, the truth is, its the mainstream Forester, Outback and Legacy that make up the vast majority of the brand's sales, not to mention the Impreza and XV Crosstrek.
This new Legacy looks to gain a lot more traction in the mainstream market than its predecessor, with handsome, if familiar, styling, standard all-wheel drive, and more efficient powertrains. Under the hood, customers can choose between a 2.5-liter boxer-four, or a more powerful six-cylinder engine. Subaru says that the four-cylinder setup actually boasts class-leading fuel economy for all-wheel-drive vehicles in the Legacy's class.
West coast editor Michael Harley stopped by the Subaru stand for a closer look at the 2015 Legacy. Check it out in the video below.