Fuel Type:GAS
For Sale By:Private Seller
Transmission:Automatic
Body Type:Sedan
Engine:2.5L 2458CC H4 GAS DOHC Naturally Aspirated
Vehicle Title:Clear

Condition:
Used: A vehicle is considered used if it has been registered and issued a title. Used vehicles have had at least one previous owner. The condition of the exterior, interior and engine can vary depending on the vehicle's history. See the seller's listing for full details and description of any imperfections. ...
VIN (Vehicle Identification Number): 4s3bd6857w7205024
Make: Subaru
Options: Cassette Player, 4-Wheel Drive, CD Player
Model: Legacy
Safety Features: Anti-Lock Brakes
Mileage: 142,000
Power Options: Air Conditioning, Cruise Control, Power Locks, Power Windows
Sub Model: SUS
Exterior Color: Green
Interior Color: Gray
Warranty: Vehicle does NOT have an existing warranty
Number of Cylinders: 4
Year: 1998
Trim: GT Sedan 4-Door
Drive Type: AWD


Selling my Aunts 1998 Legacy SUS sedan that has been well cared for. She bought a new car. 142k miles, automatic. Many new parts: axles, water pump, timing belt, ball joints, exhaust. Drives well and is fully loaded. Quarter panels are nearly rust free. Some rust on rear frame area as shown on pics. Recently had the left rear wheel bearing go bad so the wheel wobbles quite a bit. Needs to be towed. Drives fine otherwise and everything works as it should. May need new rear struts in the near future. Thats the only thing that needs attention that I can see. Cold AC and hot heat. 973-214-0313 - text or call- Come see it in Stanhope NJ if you would like to inspect prior to bidding.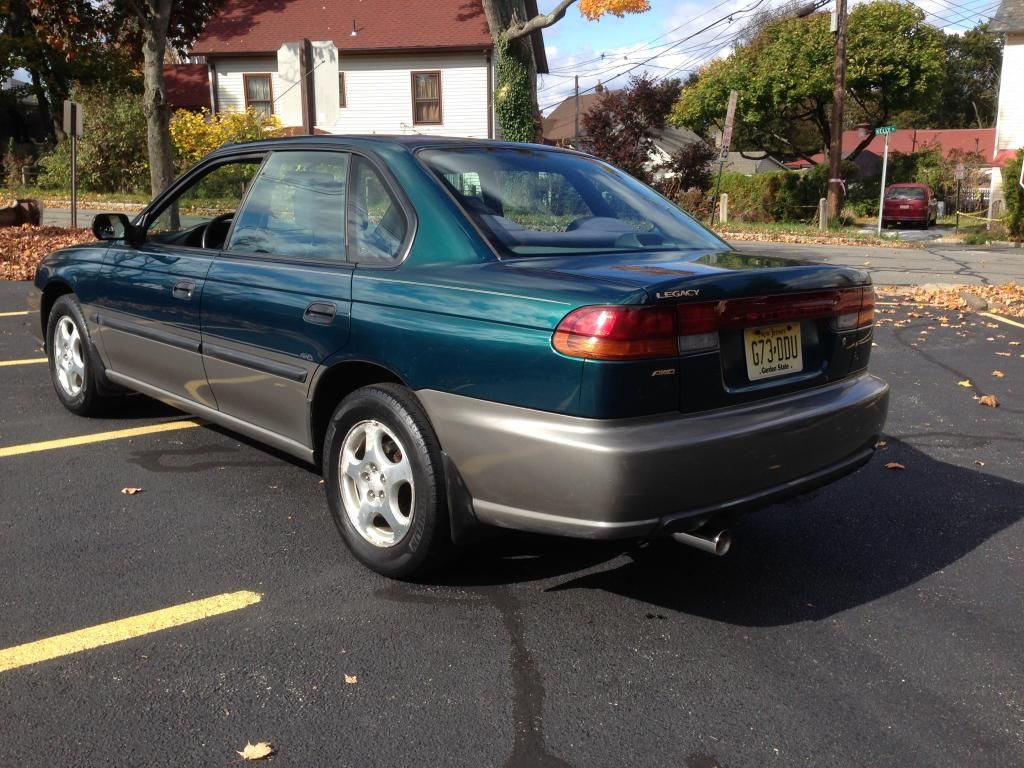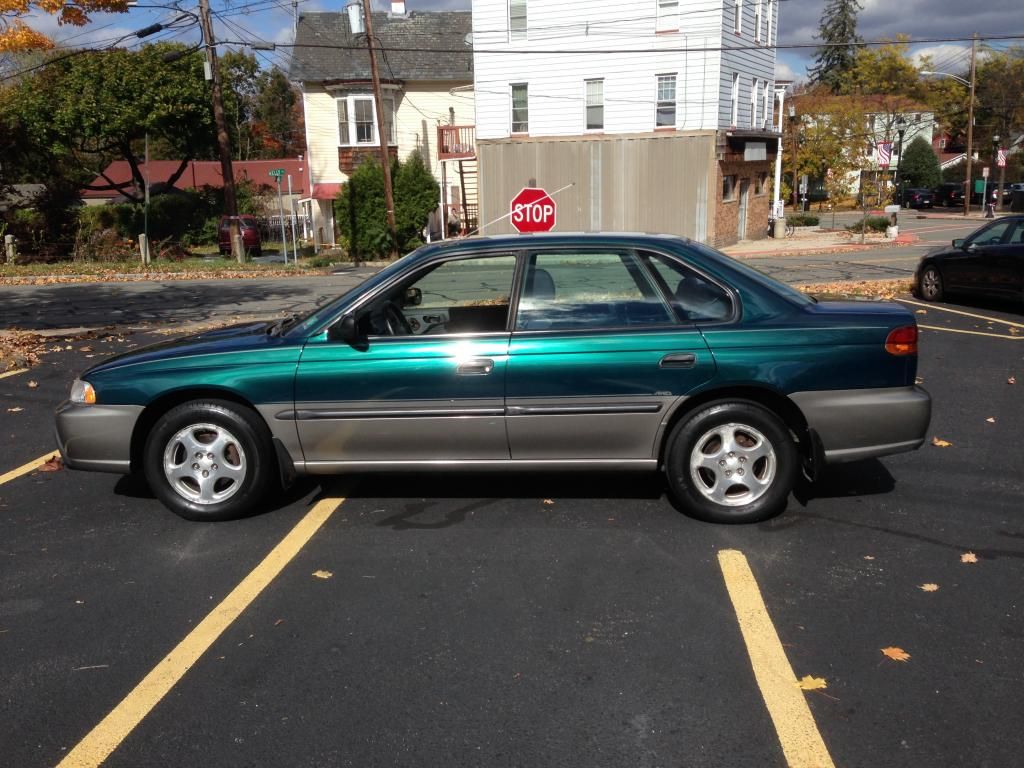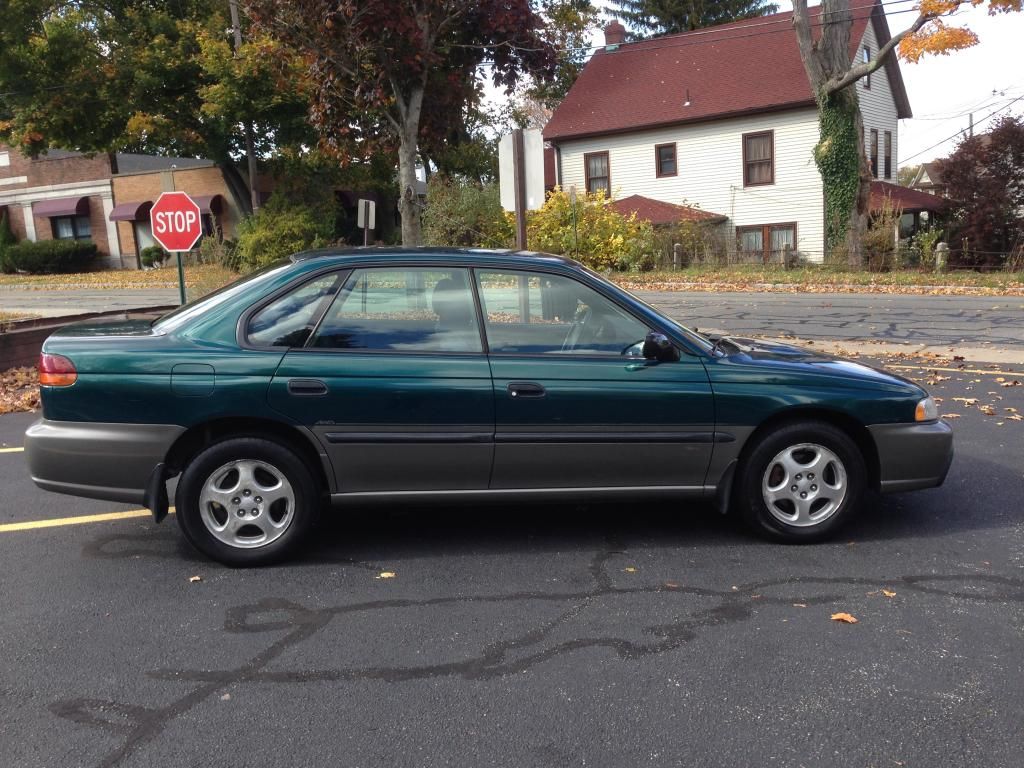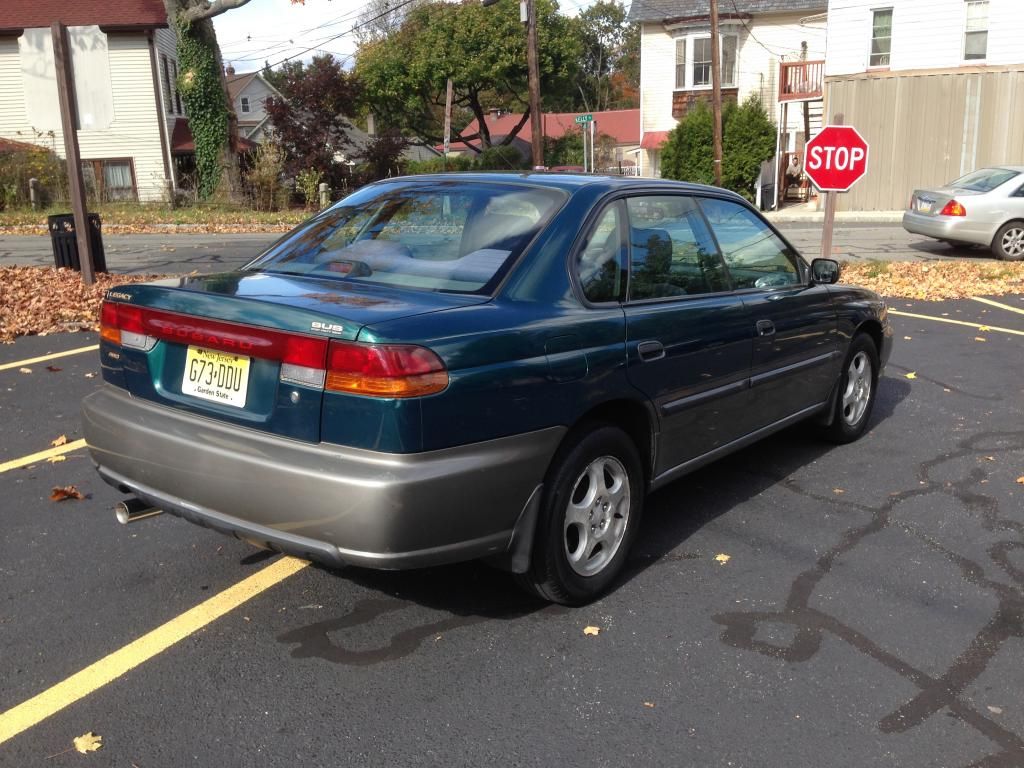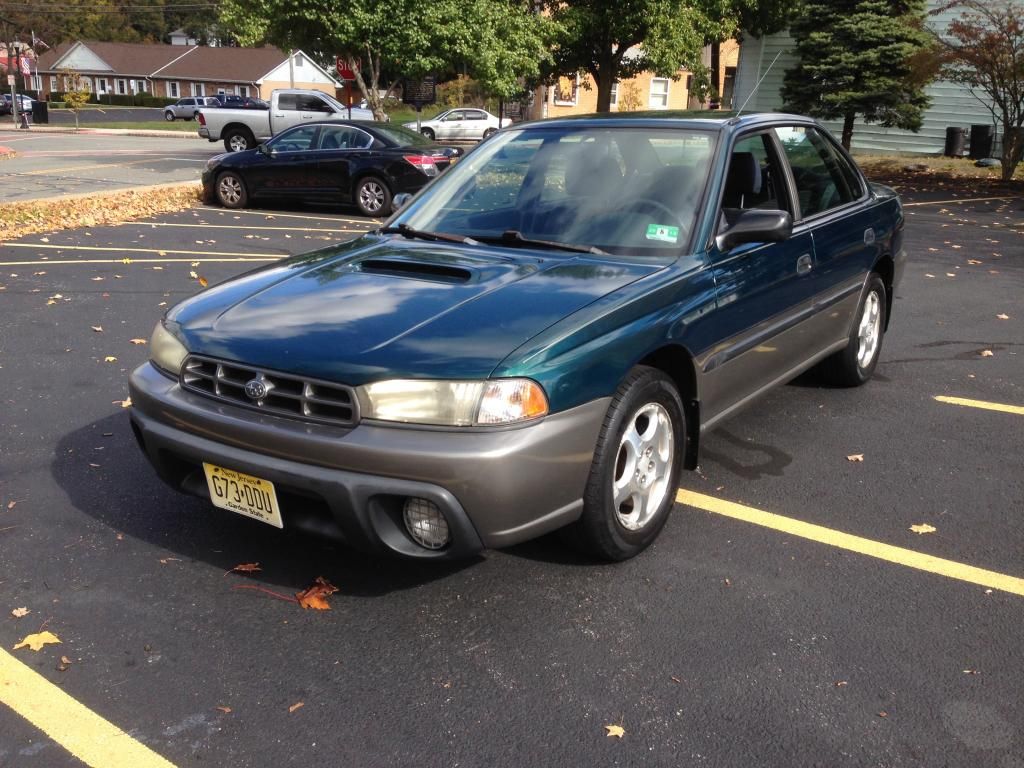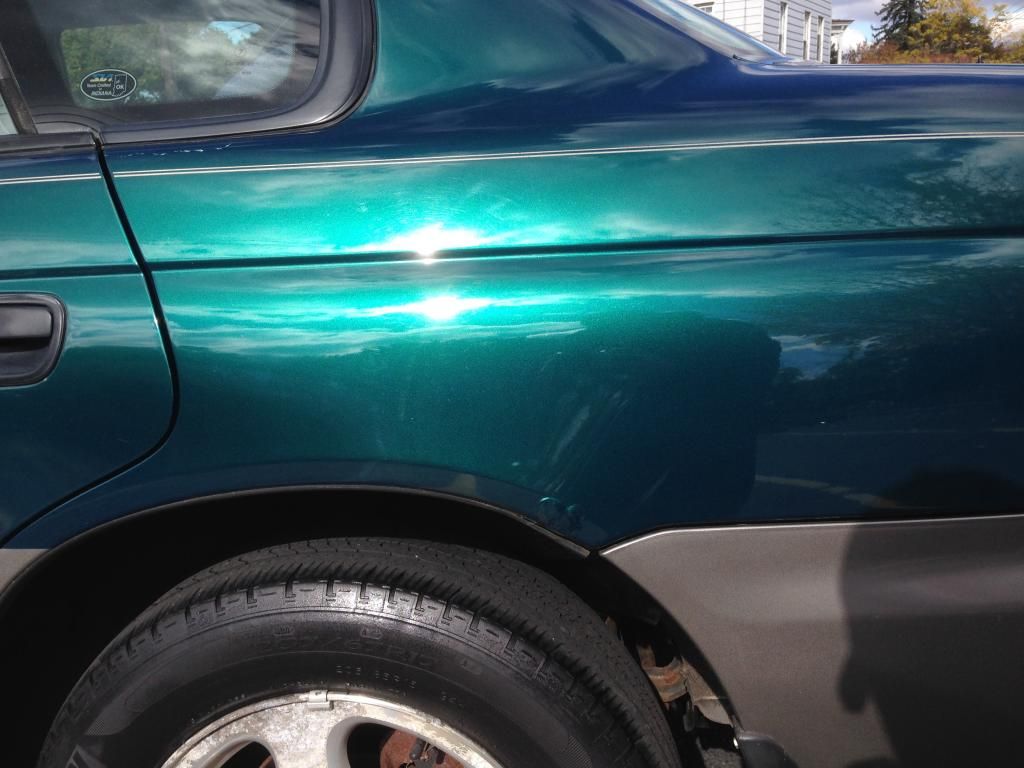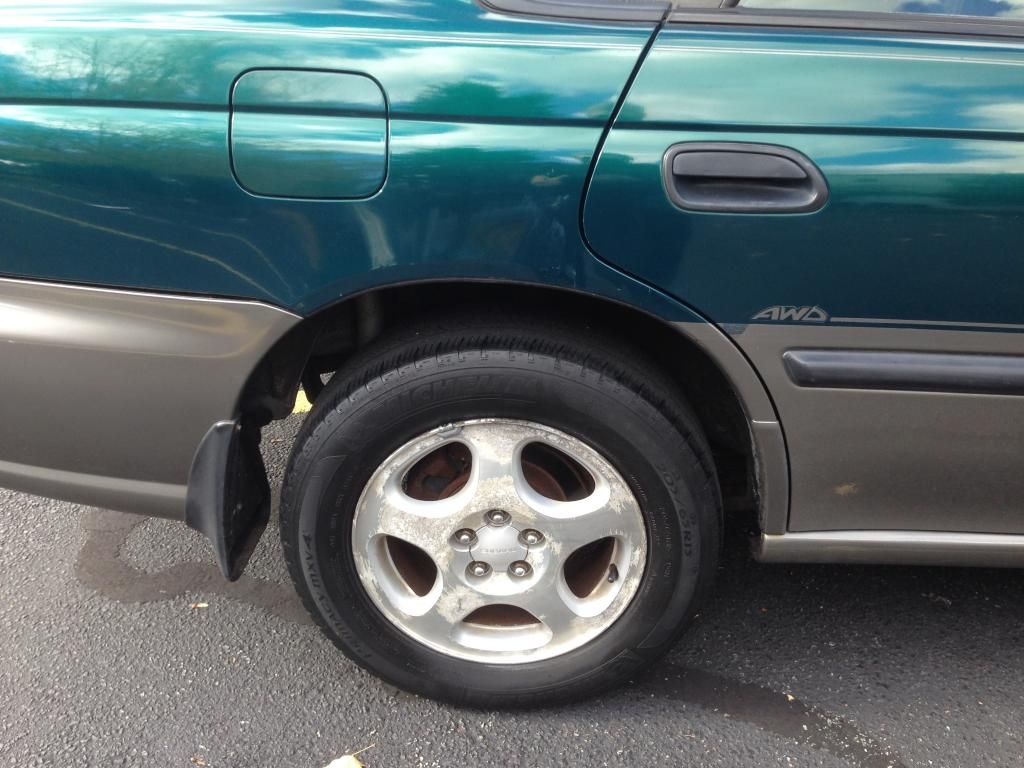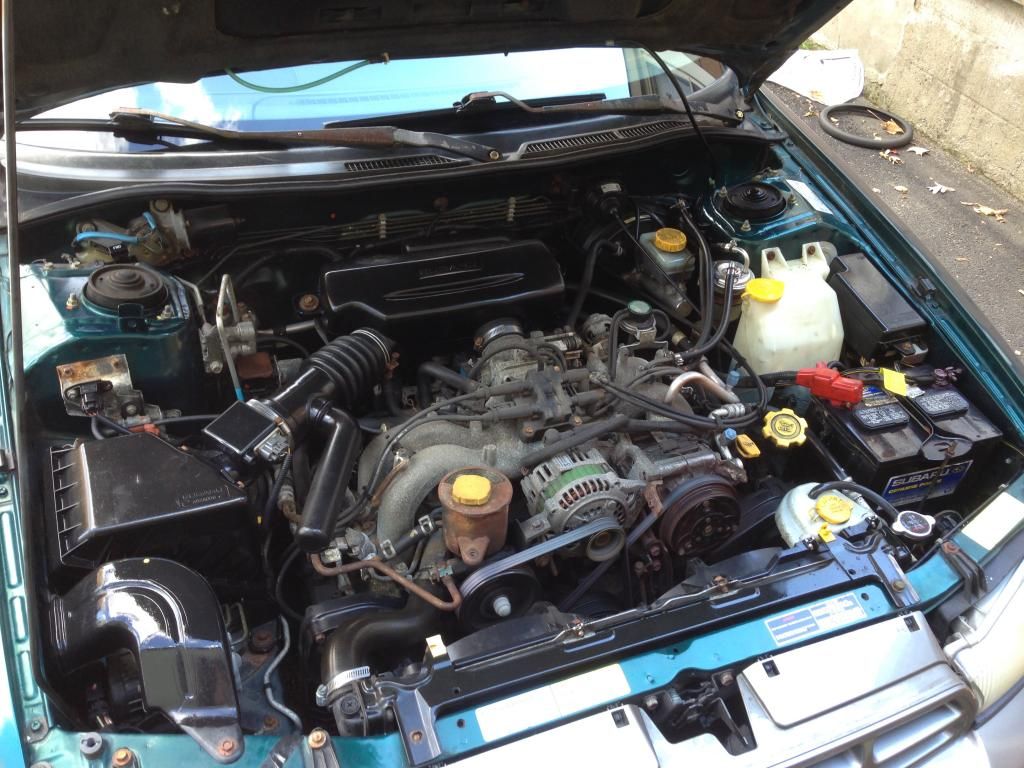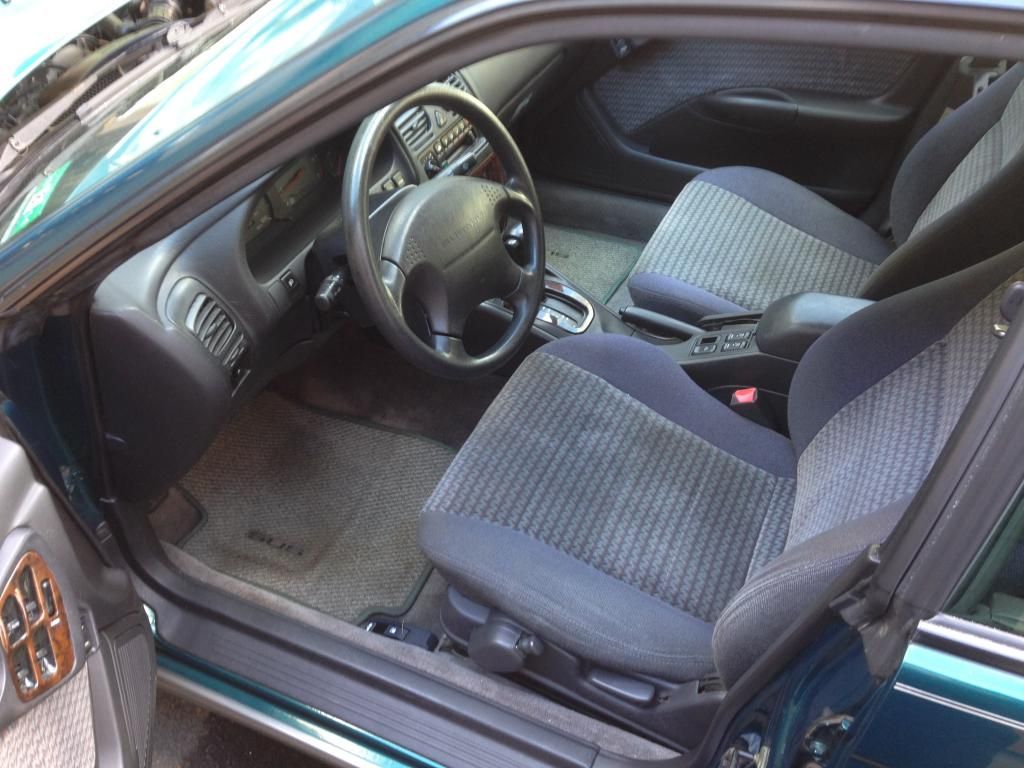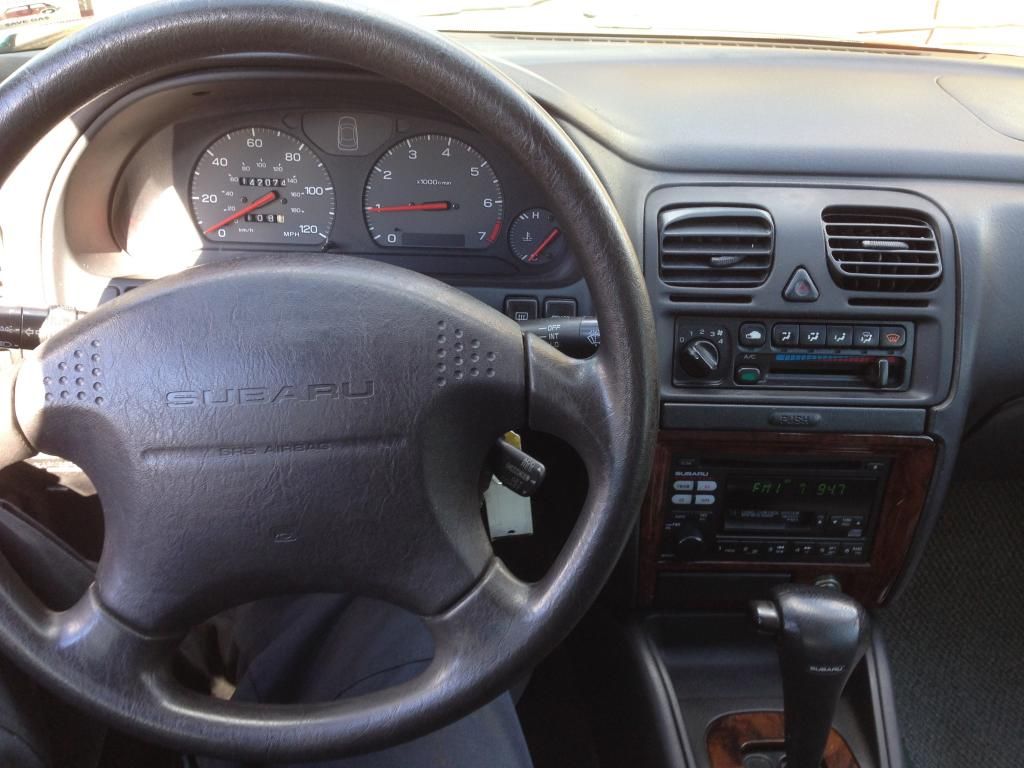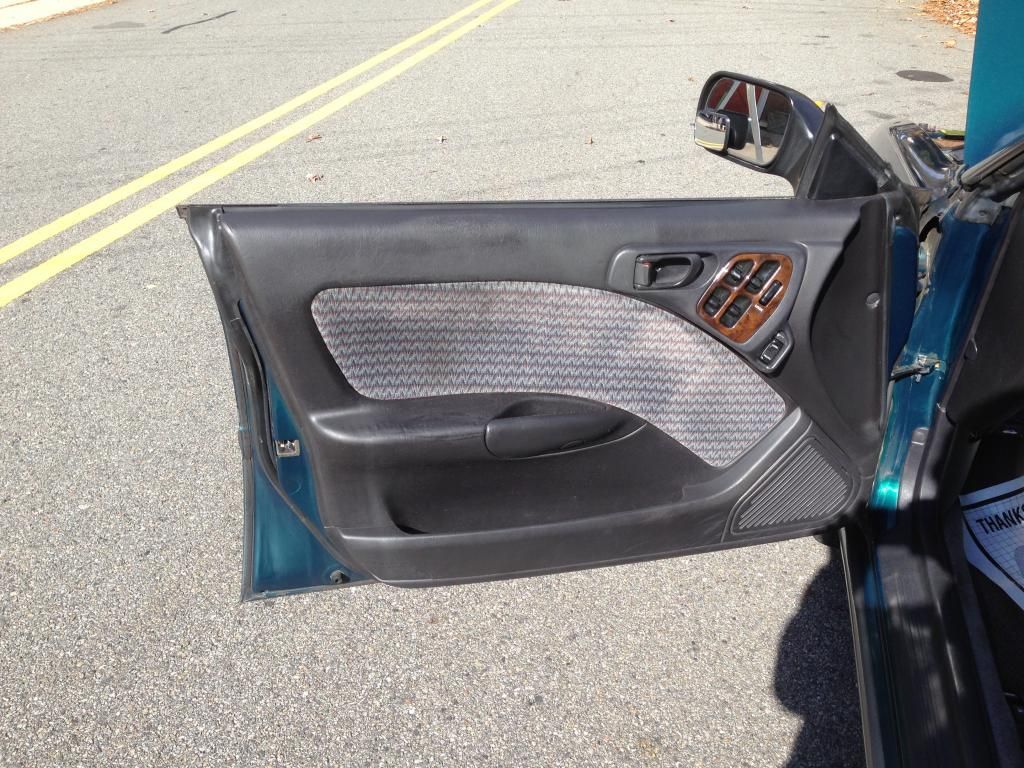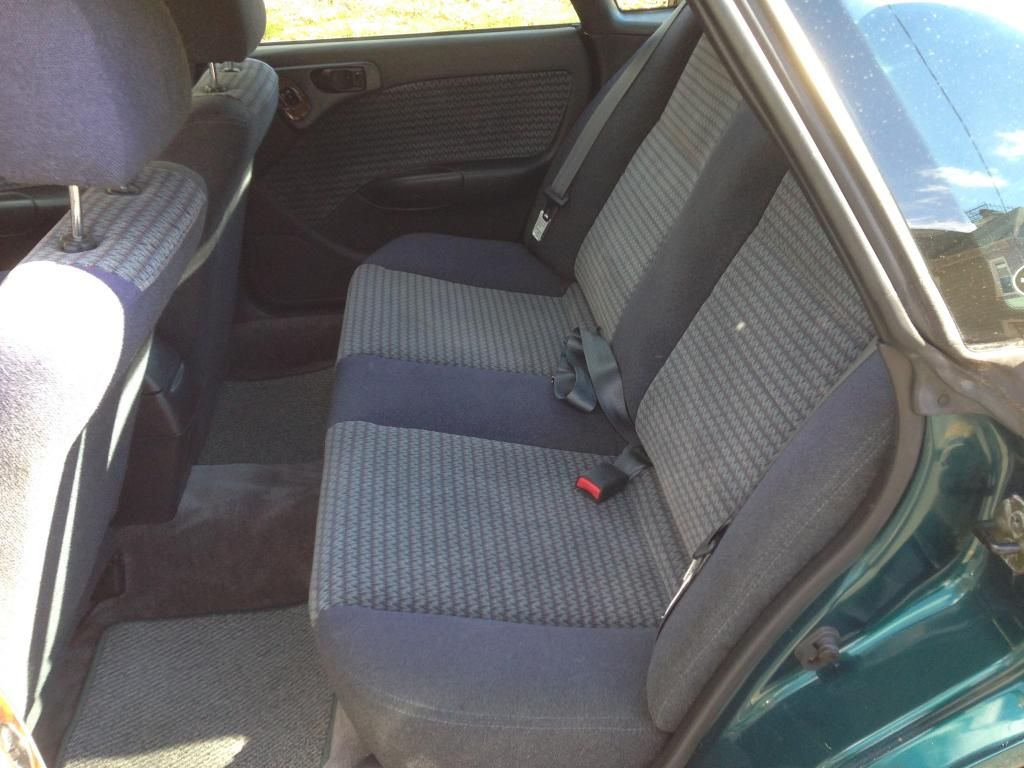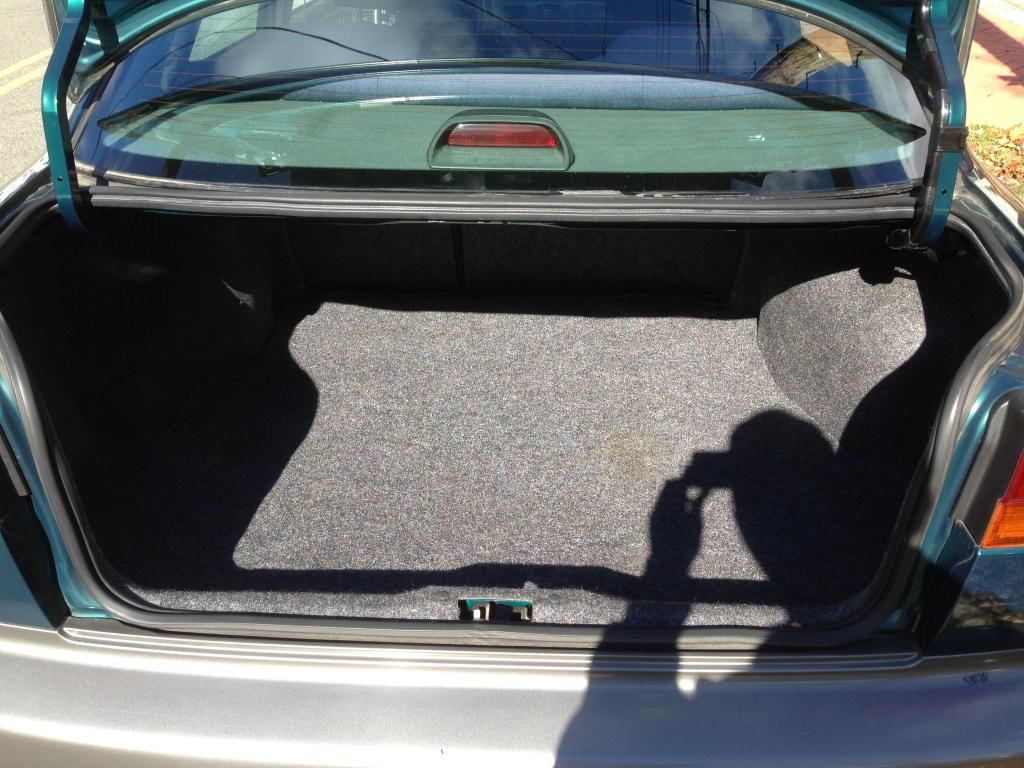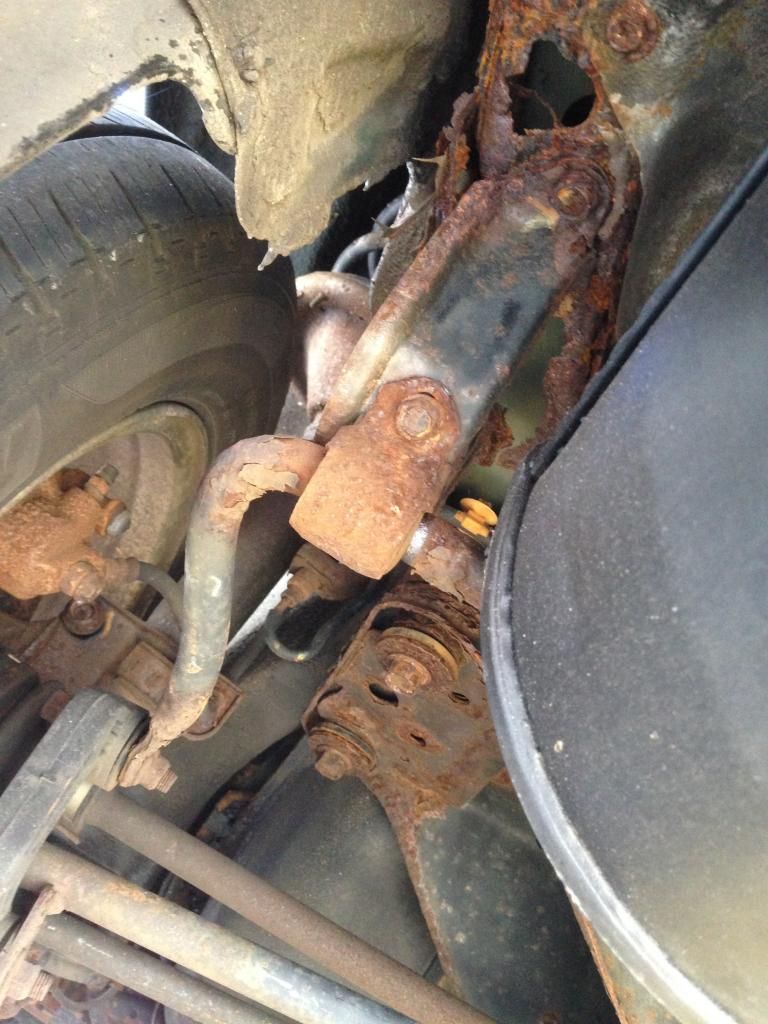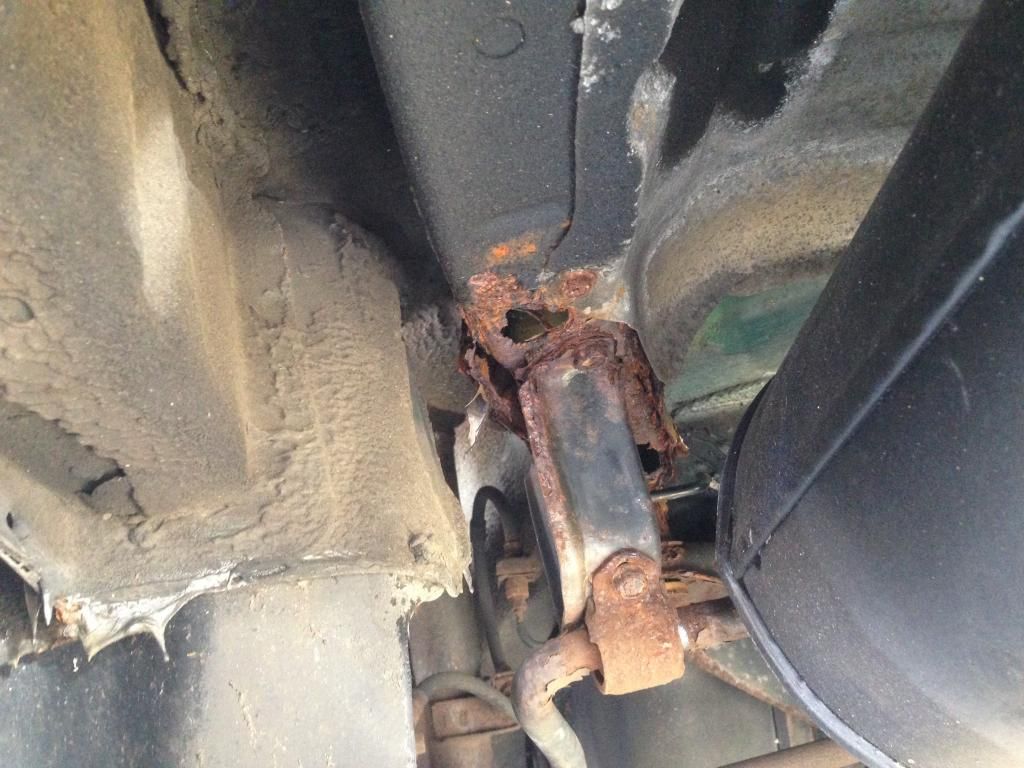 Subaru Legacy for Sale
Auto Services in New Jersey
Automobile Parts & Supplies, Automobile Radios & Stereo Systems, Consumer Electronics
Address: 3735 Victory Blvd Ste C, Green-Brook
Phone: (718) 370-1100
---
Used Car Dealers
Address: 219 US Highway 46, Livingston
Phone: (973) 361-6316
---
New Car Dealers
Address: 430 Morris Ave, Fanwood
Phone: (908) 522-7300
---
Automobile Body Repairing & Painting
Address: 195 Newman Springs Rd E, Monmouth-Beach
Phone: (732) 842-0145
---
Auto Repair & Service
Address: 60 Cadman Plz W, Newark
Phone: (718) 625-4110
---
Automobile Body Repairing & Painting, Used Car Dealers, Wholesale Used Car Dealers
Address: 1279 Utica Ave, Kearny
Phone: (718) 451-0061
---
Auto blog
Sun, 15 Sep 2013 16:35:00 EST
When people ask us what car we would recommend for them, it's usually not easy to answer. To make a useful recommendation we must consider which of the numerous vehicle segments fits their needs best, and then choose one of the many vehicles offered in each segment. For some people, new cars don't meet their expectations of value, because they lose so much of it the moment they are purchased and driven off the dealer lot. For them, there's always the used-car market, where great deals can be found, but cars' histories of reliability and maintenance records - and perhaps that Certified Pre-Owned warranty - become ever-important factors playing into purchase choice.
To help out, Edmunds has done us the favor of assembling a list of the best used vehicles money can buy, covering model years 2006-2011, according to what it considers the most important criteria when shopping for used autos: reliability, safety, value and availability. That means unreliable, unsafe, super-expensive or limited-edition models don't appear on the list, but instead cars from each segment that are more likely to satisfy the general population.
There are some real goodies on the list, including but not limited to vehicles such as the capable Honda Fit, the cultish Honda Accord coupe (which can be had with a 240-horsepower V6 and a six-speed manual transmission some years), and the powerful Chevrolet Corvette. While Edmunds' choice of the Volvo C70 for best used convertible baffled us at first (not that it's a bad car), it redeemed itself by stating that the Mazda MX-5 still is an unofficial top choice if you don't require more than two seats.
Thu, 05 Jun 2014 19:01:00 EST
Just a few weeks after announcing the pricing for the 2015 Legacy sedan, Subaru is getting ready to roll out the all-new 2015 Outback with a base price $24,895, plus an $850 destination charge. Like its platform-mate, the styling could be described as an evolution of the previous generation, but the company claims big changes underneath to improve comfort. It's scheduled to starting hitting dealers this summer.
The Outback continues to share most of its mechanical bits with the Legacy, including its engines. The 2.5-liter boxer-four-cylinder gets a touch more potent with 175 horsepower and 174 pound-feet of torque, and better fuel economy at 25 miles per gallon city, 33 highway and 28 combined. The 3.6-liter flat-six-engine has 256 hp and 247 lb-ft and also sees a marginal economy improvement at 20/27/22. All models now come standard with a CVT, and Subaru's Symmetrical All-Wheel Drive gets some improvements with standard Hill Descent Control, Hill Start Assist, Active Torque Vectoring and X-Mode, a system to increase traction when needed.
The base 2.5i trim goes for $25,745 (all prices after destination), up $425 from last year's CVT base model. It comes standard with a 6.2-inch touchscreen infotainment system with a USB port and AUX input. The 2.5i Premium trim retails at $27,845, but the upgrade nets buyers dual climate zones, a 10-way power driver's seat, leather-wrapped steering wheel, all-weather package and a 7-inch infotainment system. The 2.5i Limited costs $30,845 and includes leather upholstery, 18-inch wheels, a 12-speaker stereo, heated rear seats, lane change assist, rear cross traffic alert and a power tailgate. The top The 3.6R Limited trim is $33,845 and in addition to the bigger engine features HID low-beam headlights and stainless steel dual exhaust tips.
Wed, 05 Jun 2013 14:58:00 EST
Despite my best efforts to convince myself otherwise, I think I'm finally getting too old for this car. I remember the days when I would go ga-ga over the winged Subaru WRX STI sedan, my inner boy racer caring only about its turbo thrills and not taking into account things like price, packaging or interior quality/comfort. Even now, as someone who generally appreciates offbeat color choices, I'm having a hard time getting behind the Tangerine Orange paint of this Special Edition tester, a unique version of the STI sedan limited to just 100 cars. (West Coast Editor Michael Harley recently spent time in the Special Edition WRX sedan, which will see a production run of 200 units.)
To give it The Full Halloween, this limited-edition Subie comes with black accents on its mirrors and fender badges, not to mention black alloy wheels and special graphics on the rocker panels. Special Edition cars also come standard with foglights, and there are orange accents found throughout the interior. All in, this flashier Subaru will set you back $34,795 plus $700 for destination, or $500 more than the standard version.
No, $35,000 isn't chump change, and many will argue that there are far better vehicles to be had at that exact same price point. And while my aging brain is beginning to think more toward that side of the rational thought spectrum, there's still a lot about this car that makes my more youthful self endlessly happy.