Fuel Type:GAS
For Sale By:Private Seller
Transmission:Automatic
Body Type:Sedan
Engine:2.5L 2458CC H4 GAS DOHC Naturally Aspirated
Vehicle Title:Clear

Condition:
Used: A vehicle is considered used if it has been registered and issued a title. Used vehicles have had at least one previous owner. The condition of the exterior, interior and engine can vary depending on the vehicle's history. See the seller's listing for full details and description of any imperfections. ...
VIN (Vehicle Identification Number): 4s3bd6857w7205024
Make: Subaru
Options: Cassette Player, 4-Wheel Drive, CD Player
Model: Legacy
Safety Features: Anti-Lock Brakes
Mileage: 142,000
Power Options: Air Conditioning, Cruise Control, Power Locks, Power Windows
Sub Model: SUS
Exterior Color: Green
Interior Color: Gray
Warranty: Vehicle does NOT have an existing warranty
Number of Cylinders: 4
Year: 1998
Trim: GT Sedan 4-Door
Drive Type: AWD


Selling my Aunts 1998 Legacy SUS sedan that has been well cared for. She bought a new car. 142k miles, automatic. Many new parts: axles, water pump, timing belt, ball joints, exhaust. Drives well and is fully loaded. Quarter panels are nearly rust free. Some rust on rear frame area as shown on pics. Recently had the left rear wheel bearing go bad so the wheel wobbles quite a bit. Needs to be towed. Drives fine otherwise and everything works as it should. May need new rear struts in the near future. Thats the only thing that needs attention that I can see. Cold AC and hot heat. 973-214-0313 - text or call- Come see it in Stanhope NJ if you would like to inspect prior to bidding.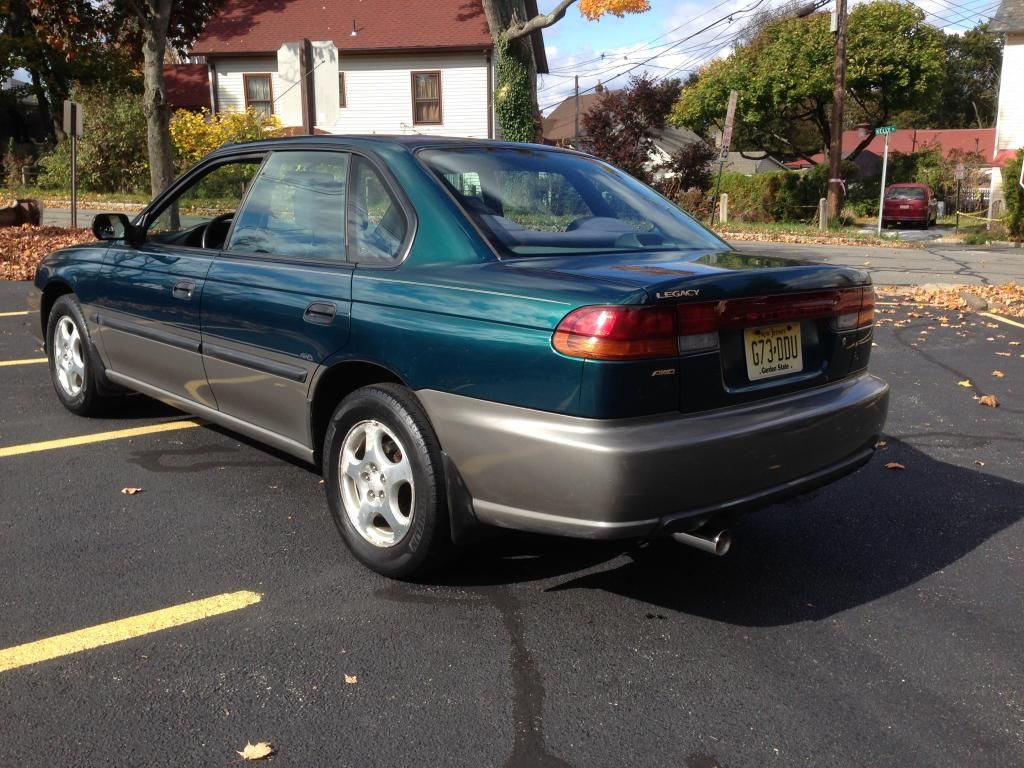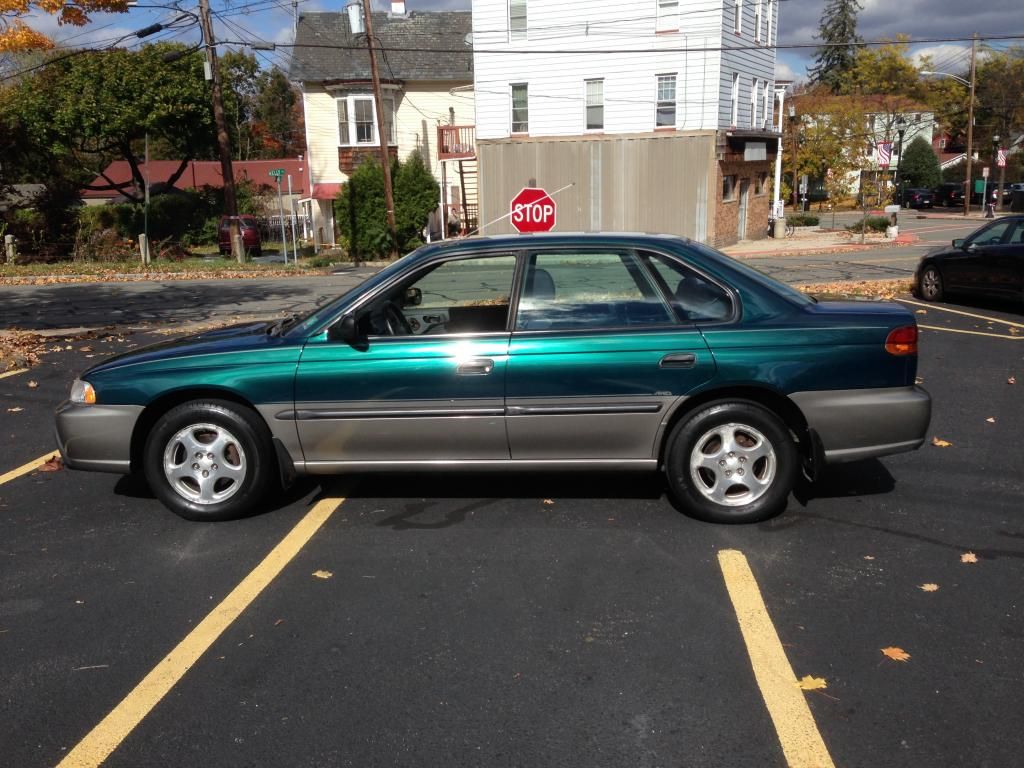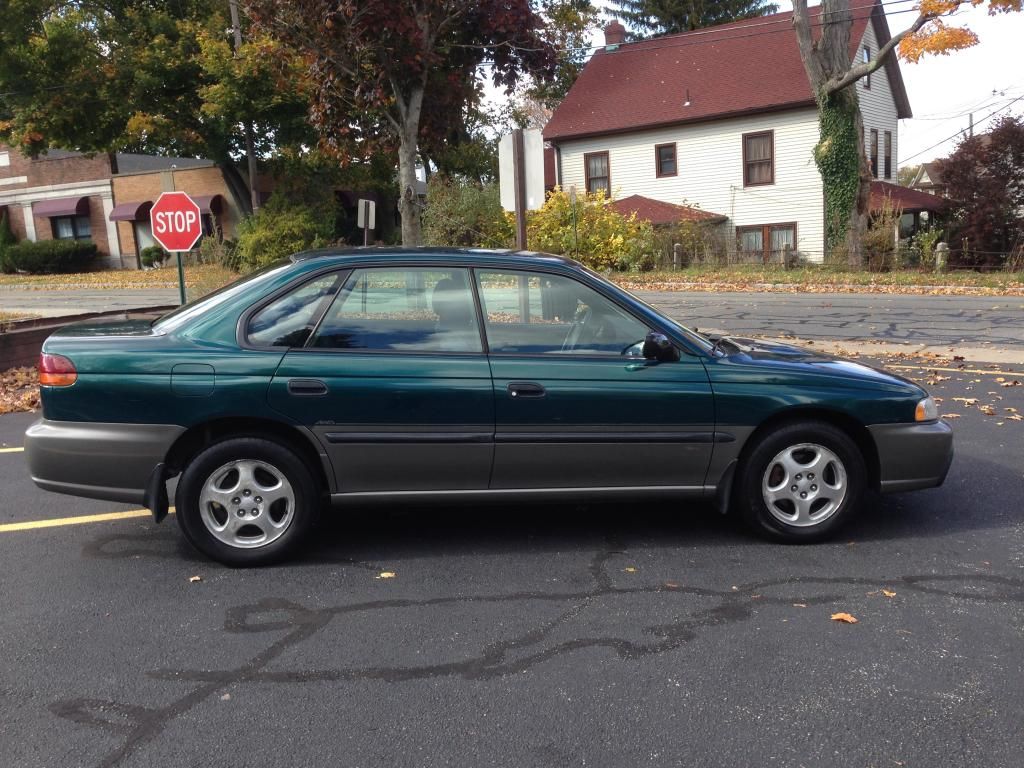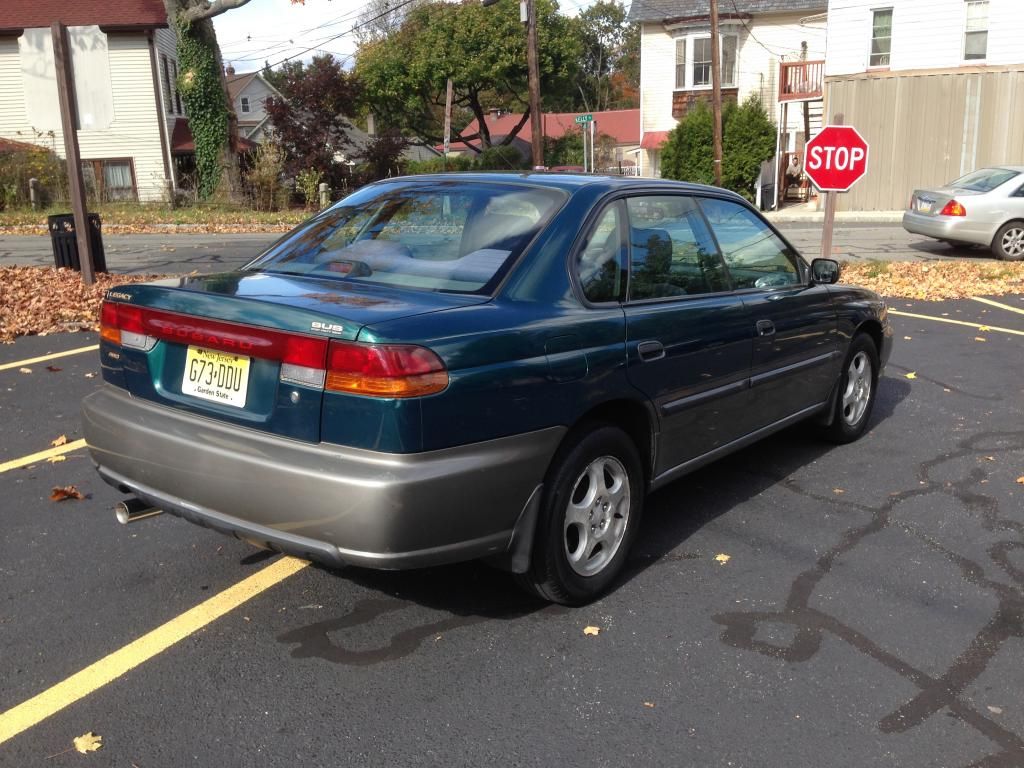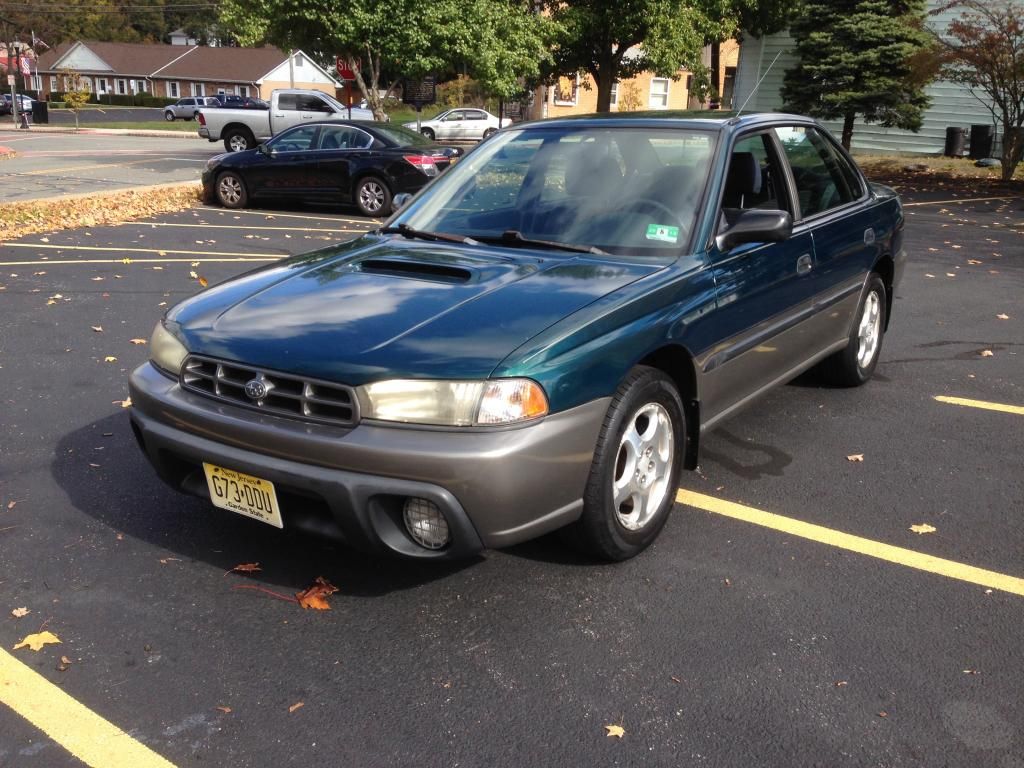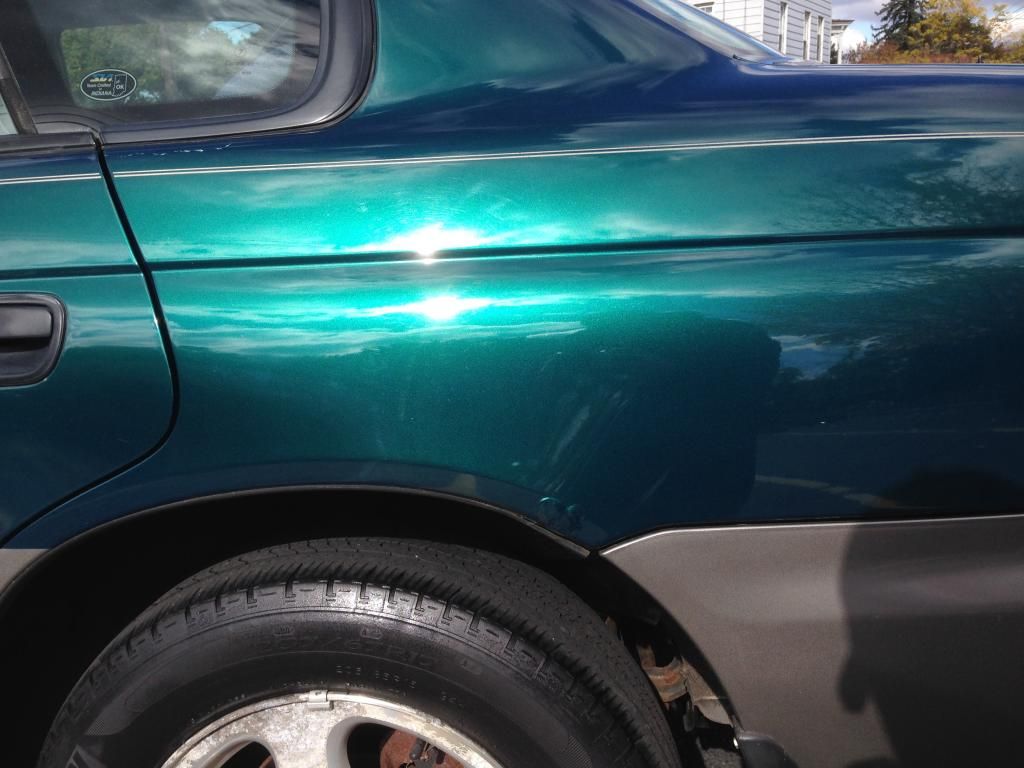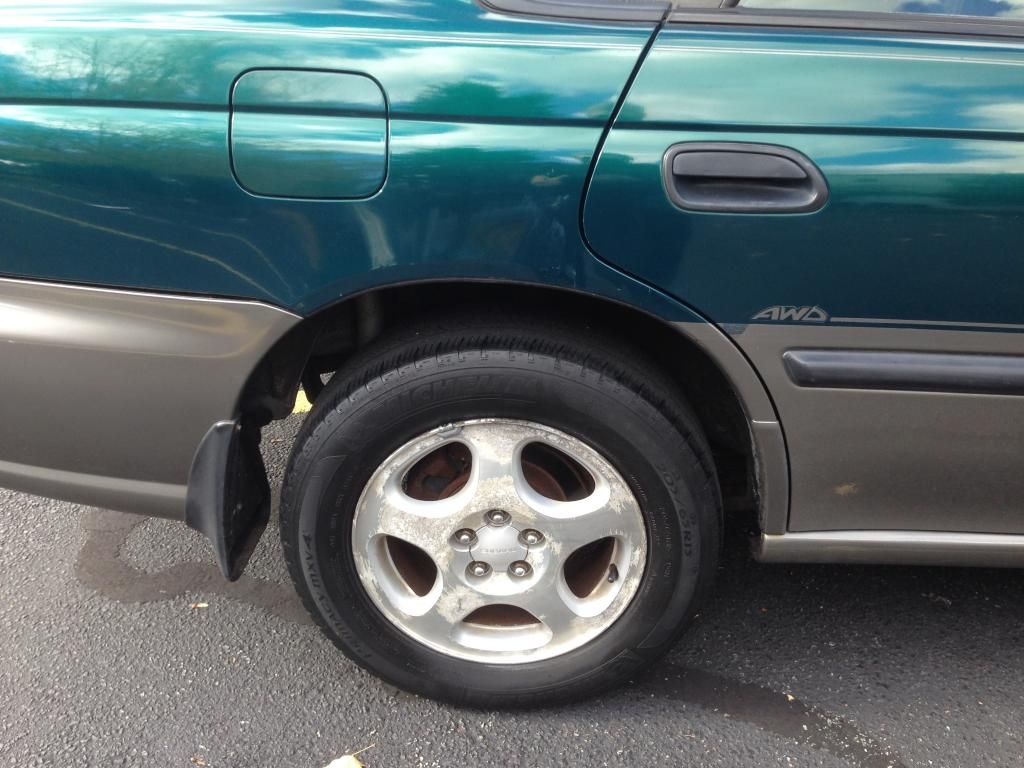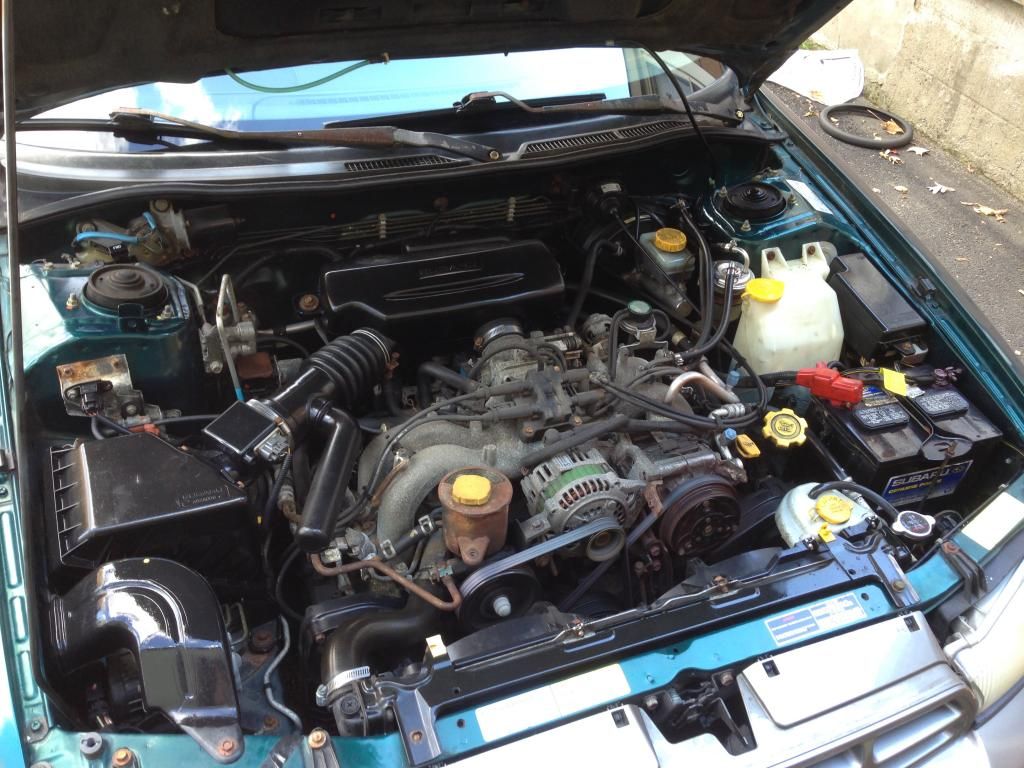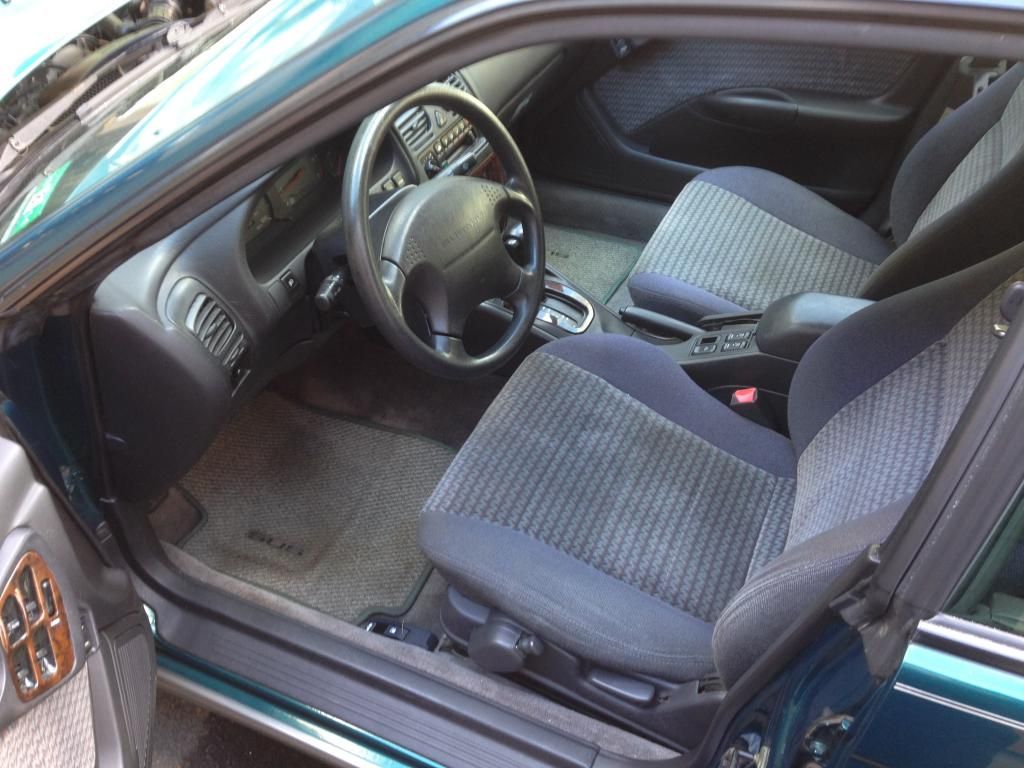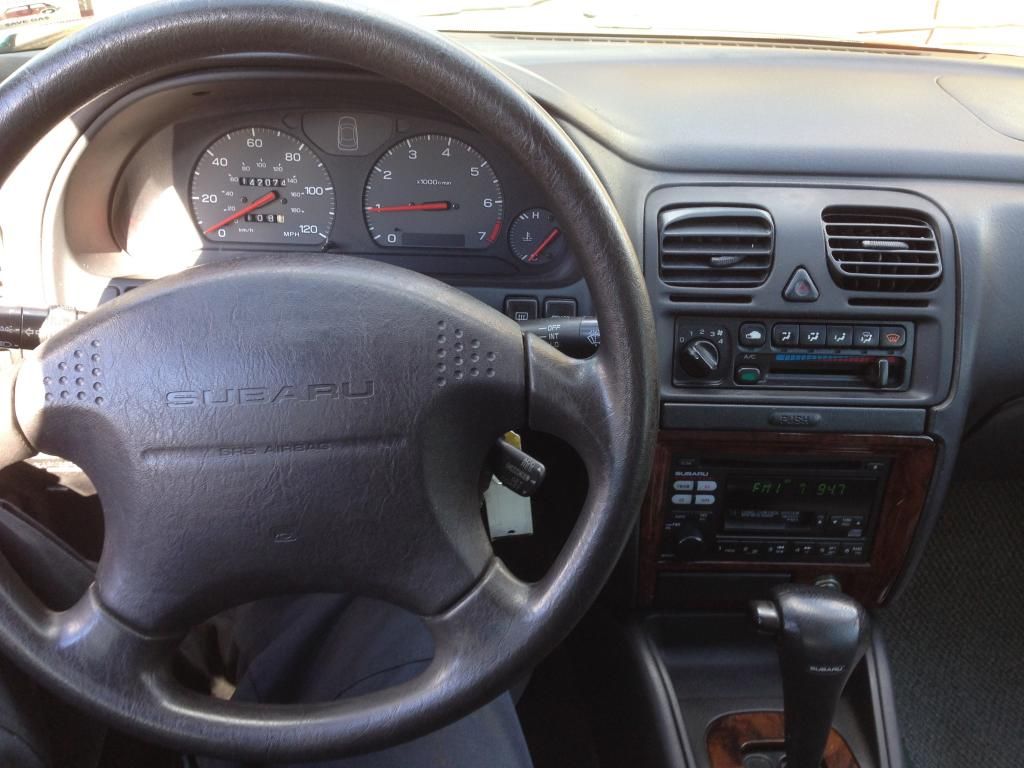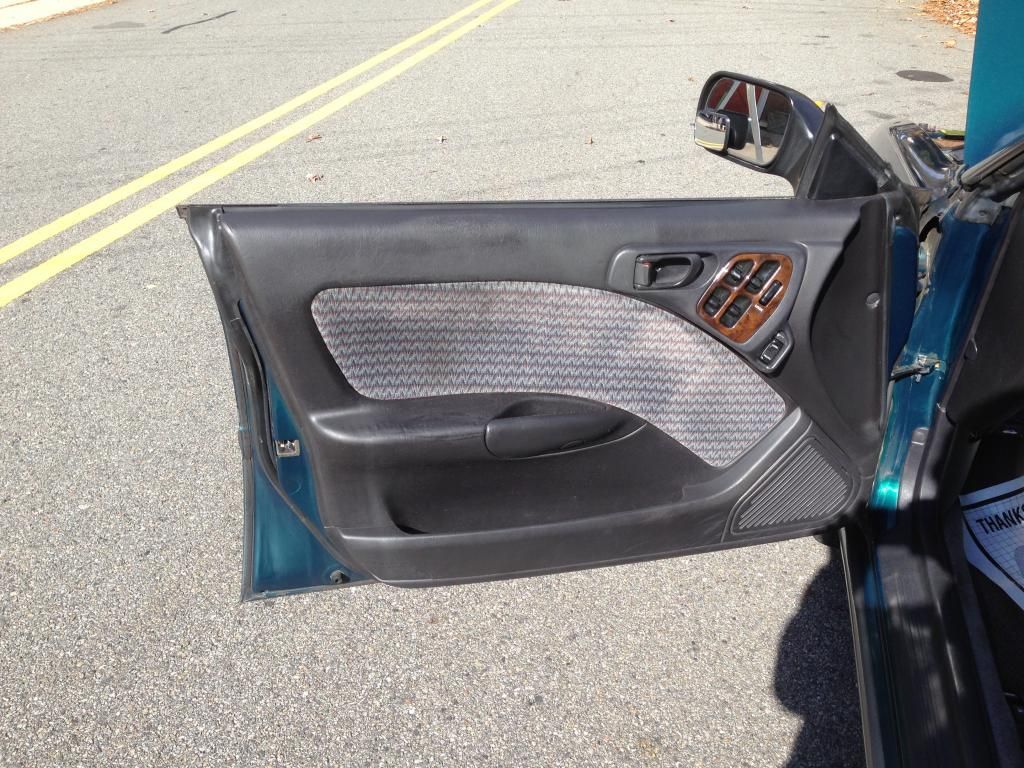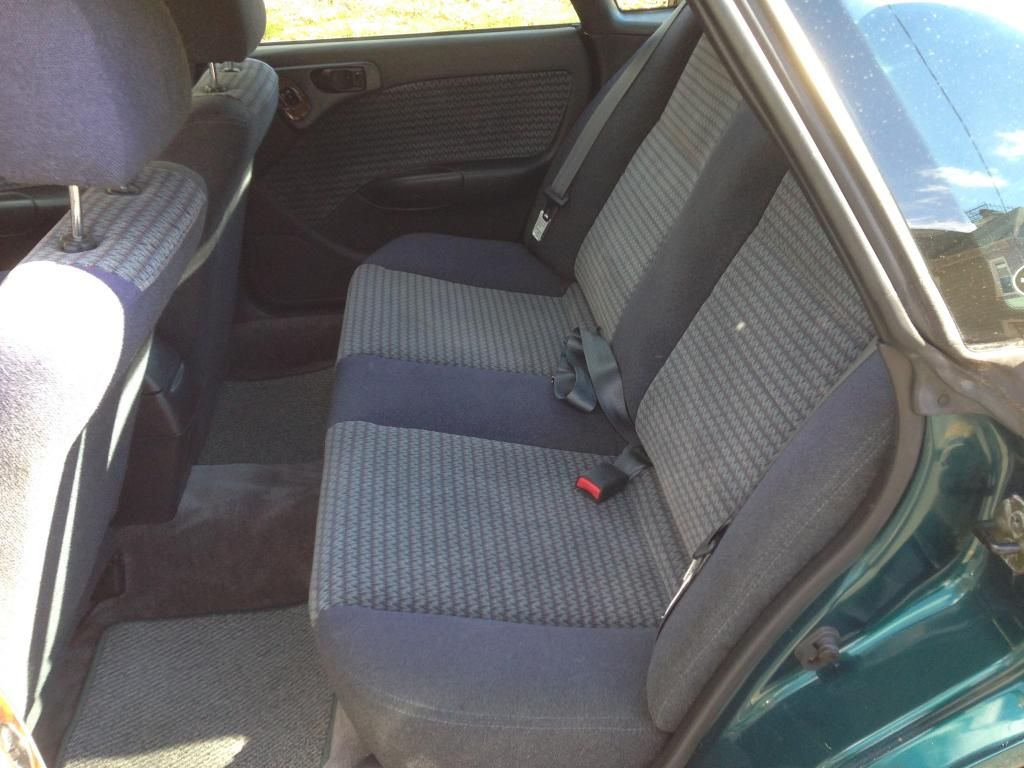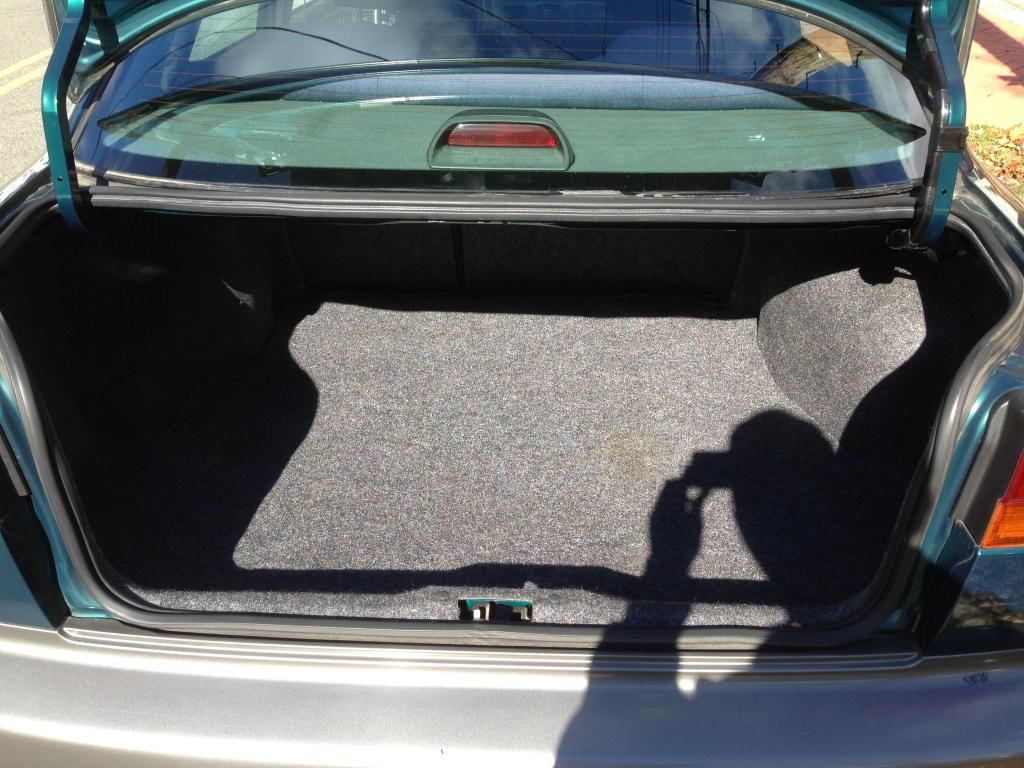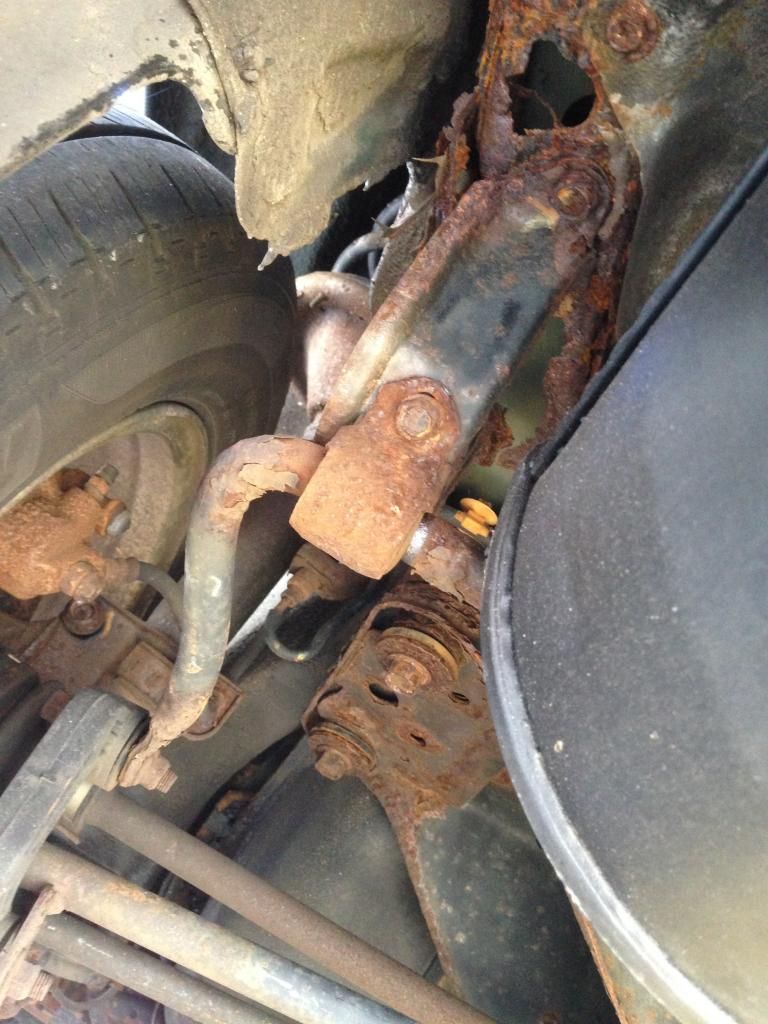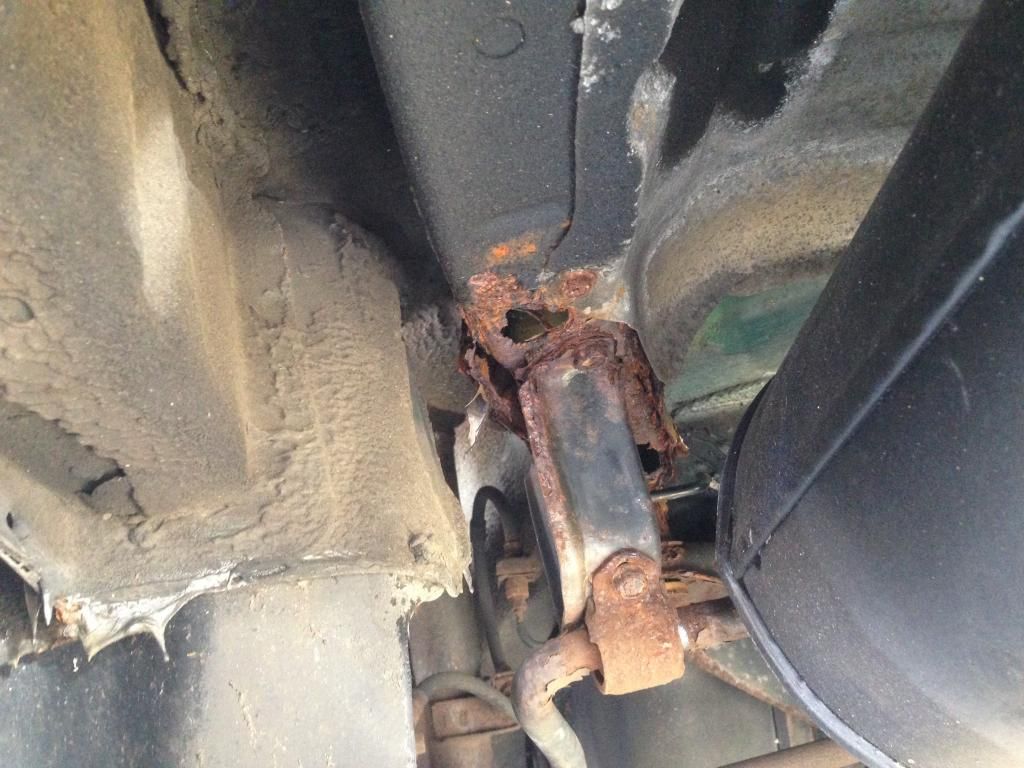 Subaru Legacy for Sale
Auto Services in New Jersey
Auto Repair & Service, Towing, Truck Service & Repair
Address: Johnsonburg
Phone: (610) 774-9994
---
Auto Repair & Service, Automobile Repair Referral Service, Auto Transmission
Address: 1112 S 8th St, Blackwood
Phone: (215) 268-7076
---
Automobile Parts & Supplies, Auto Body Parts
Address: 1071 Commerce Ave, North-Plainfield
Phone: (908) 688-8870
---
Auto Repair & Service, Tire Dealers
Address: 2098 New Castle Ave, Pilesgrv-Twp
---
Auto Repair & Service, Auto Oil & Lube
Address: 89 Ackerman Ave, Nutley
Phone: (973) 340-0322
---
Auto Repair & Service, Brake Repair
Address: 6938 Central Ave, West-New-York
Phone: (718) 386-2428
---
Auto blog
Wed, 13 Mar 2013 10:44:00 EST

Judges for the World Car of the Year Award have narrowed down the finalists to just four vehicles. Out of a total of 42 entries, only the Mercedes-Benz A-Class, Porsche Boxster/Cayman, Scion FR-S/Subaru BRZ/Toyota GT-86 and Volkswagen Golf remain standing. For Volkswagen, this marks the second consecutive year the company has had an entry among the finalists, and the fourth time since 2009. In order to qualify, a vehicle must be on sale on two continents during the span of time between January 1, 2013 and May 30, 2013. A panel of 66 journalists from 23 countries then vote on the finalists.
Three vehicles have made the cut for the last round of voting on the 2013 World Performance Car as well, with the Cayman/Boxster and FR-S/BRZ/GT-86 running against the Ferrari F12 Berlinetta. Meanwhile, the Renault Zoe, Tesla Model S and Volvo V60 Plug-In Hybrid are duking it out for the World Green Car Award. Finally, the World Car Design of the Year Award is up for grabs between the Aston Martin Vanquish, Jaguar F-Type, and the Mazda6. Check out the full press release below. Overall winners will be presented at the 2013 New York Auto Show.
Tue, 26 Mar 2013 15:30:00 EST
When Subaru dropped a hint about bringing an "all-new performance concept car" to the New York Auto Show this year, we immediately started hoping and praying that a conceptual iteration of the next WRX was in the offing. Looks like that might have paid off. While no official word has yet been written or uttered from Subaru, a French website called Blog Automobile has released a gallery of images that would seem to spill the beans about the WRX Concept.
If the leaked images are correct - and they look awfully complete and well done if they're not - WRX styling is taking a turn for the handsome. The sleek sedan in these images has all of the cues that we've come to expect from our rally-ready Imprezas: a dominating hood scoop and very wide stance with beefy wheels, and seems to miss only the rear wing to fit the perfect WRX stereotype. (And, yes, it should have gold wheels.)
There's no press release to be found, but the source is citing specifications as if it knows what it's talking about. We're told that 275 to 300 horsepower are the likely output of the turbocharged boxer four-cylinder engine, and that brakes with ventilated discs and six-piston calipers are there to haul the all-wheel-drive Scooby down from speed. If our earlier reporting is correct, we might expect to find an electric turbo under that imposing hood, too.
Thu, 28 Mar 2013 17:31:00 EST
For a company that does a pretty great job of tying its vehicles to the environment - or, better said, to people who like to actually get out into the environment - Subaru hasn't exactly been a leader in green vehicle production. In fact, it's 2013 and the company is finally releasing its first-ever production hybrid, the XV Crosstrek Hybrid. Tom Doll, Subaru's executive vice president, admitted as much at the unveiling today at the New York Auto Show: "We at Subaru were not the first to market with a hybrid, but we sure made sure we did it right."
That may be, but for now the automaker doesn't want to tell us all the details of how right it is. We do know that the powertrain takes Subaru's 2.0-liter boxer engine and adds in a 13.4-horsepower electric motor and continuously variable transmission. All-wheel drive will be, of course, standard, and Subaru promises the XV Crosstrek Hybrid will offer the "same utility and versatility as the gasoline model," including 8.7 inches of ground clearance. The hybrid does weigh 300 pounds more, though, which required a re-engineered chassis.
The motor can move the lifted Impreza in all-electric mode up to 25 miles an hour (distance not specified). Subaru isn't talking precise fuel economy numbers, either, just that it will be the "most fuel-efficient all-wheel-drive crossover in America" and will unsurprisingly have start-stop functionality. We do hear, though, that the hybrid will get around 10-percent better fuel economy than the standard gas-only XV Crosstrek. The most efficient version of that car, the one with the CVT, gets 25 miles per gallon in the city, 33 highway and 28 combined. Whatever this hybrid XV Crosstrek gets, we expect Subaru'll sell a million in Portlandia. For more, scroll down to watch an official video and read the press release.