Fuel Type:GAS
For Sale By:Private Seller
Transmission:Automatic
Body Type:Sedan
Engine:2.5L 2458CC H4 GAS DOHC Naturally Aspirated
Vehicle Title:Clear

Condition:
Used: A vehicle is considered used if it has been registered and issued a title. Used vehicles have had at least one previous owner. The condition of the exterior, interior and engine can vary depending on the vehicle's history. See the seller's listing for full details and description of any imperfections. ...
VIN (Vehicle Identification Number): 4s3bd6857w7205024
Make: Subaru
Options: Cassette Player, 4-Wheel Drive, CD Player
Model: Legacy
Safety Features: Anti-Lock Brakes
Mileage: 142,000
Power Options: Air Conditioning, Cruise Control, Power Locks, Power Windows
Sub Model: SUS
Exterior Color: Green
Interior Color: Gray
Warranty: Vehicle does NOT have an existing warranty
Number of Cylinders: 4
Year: 1998
Trim: GT Sedan 4-Door
Drive Type: AWD


Selling my Aunts 1998 Legacy SUS sedan that has been well cared for. She bought a new car. 142k miles, automatic. Many new parts: axles, water pump, timing belt, ball joints, exhaust. Drives well and is fully loaded. Quarter panels are nearly rust free. Some rust on rear frame area as shown on pics. Recently had the left rear wheel bearing go bad so the wheel wobbles quite a bit. Needs to be towed. Drives fine otherwise and everything works as it should. May need new rear struts in the near future. Thats the only thing that needs attention that I can see. Cold AC and hot heat. 973-214-0313 - text or call- Come see it in Stanhope NJ if you would like to inspect prior to bidding.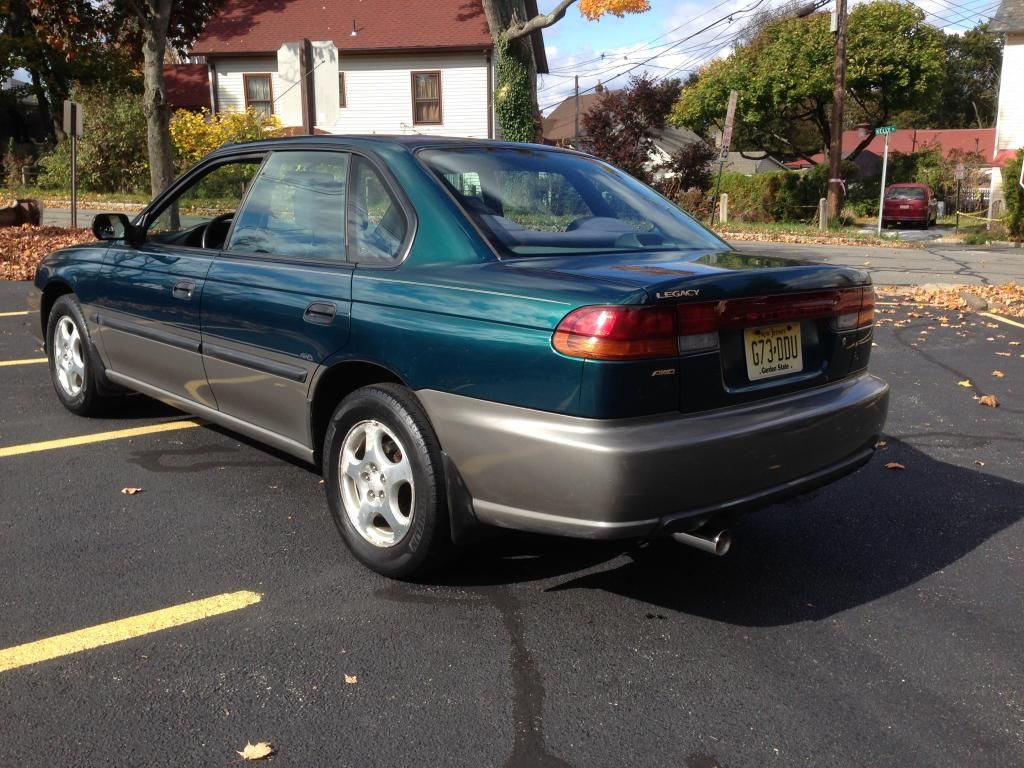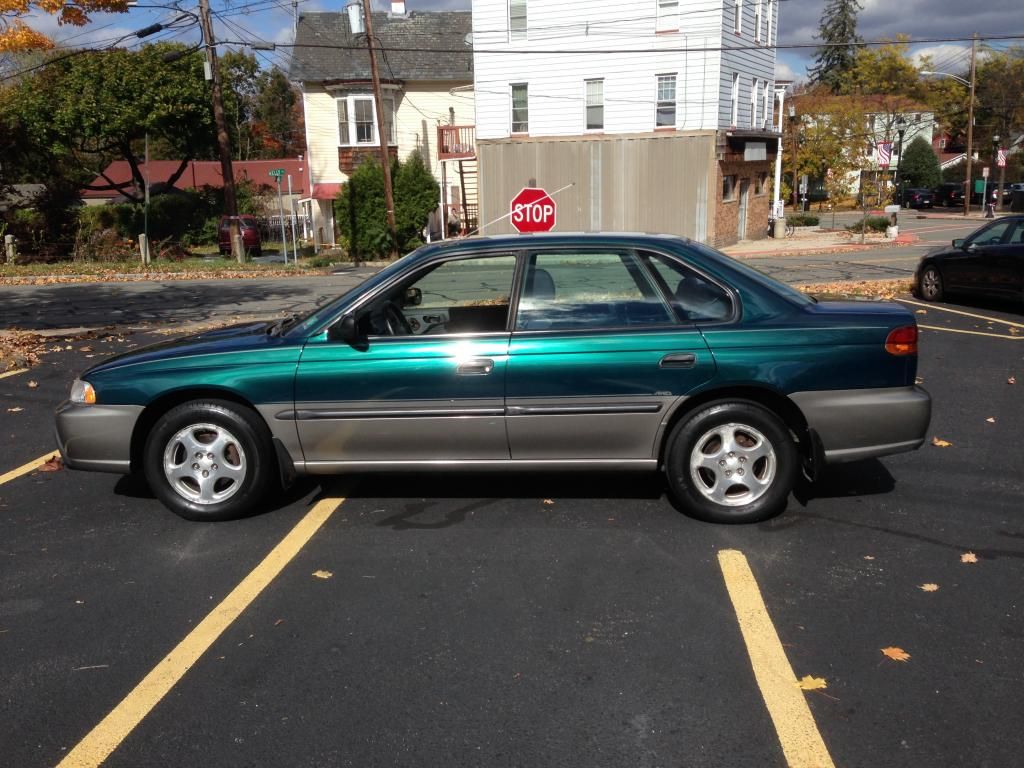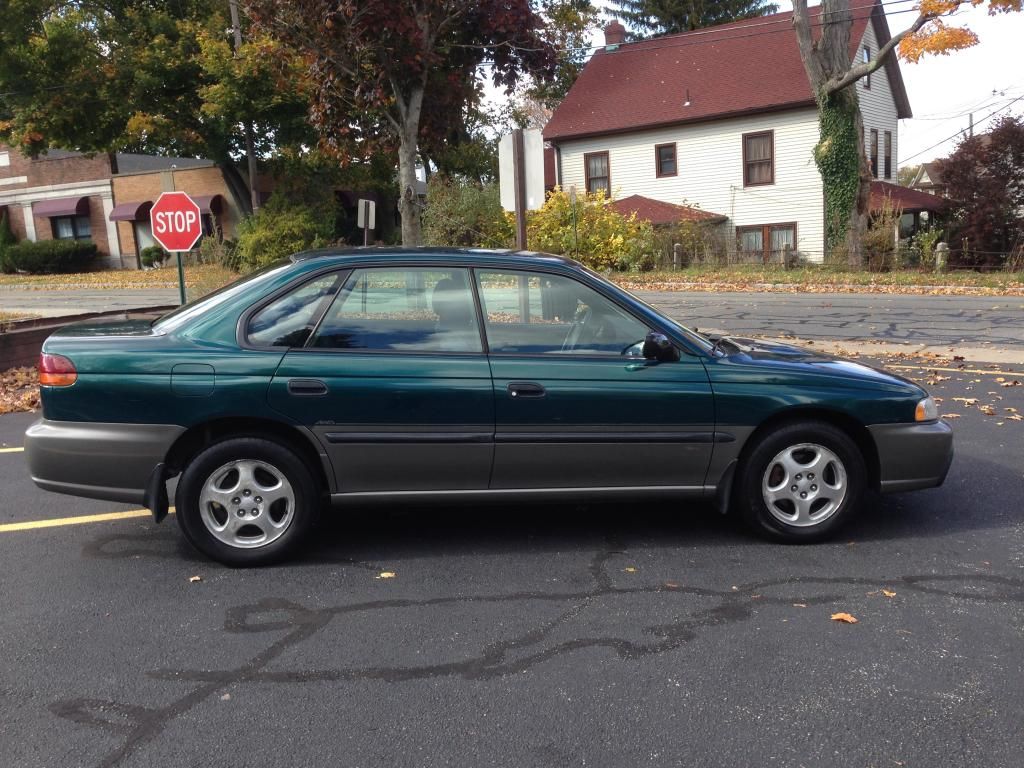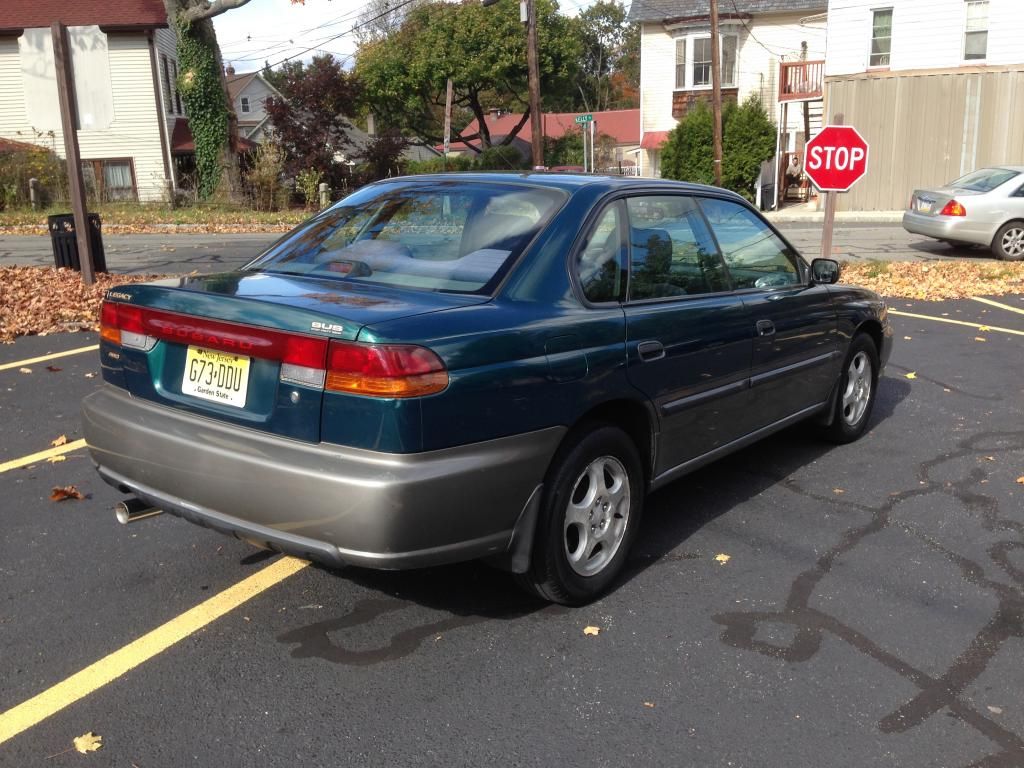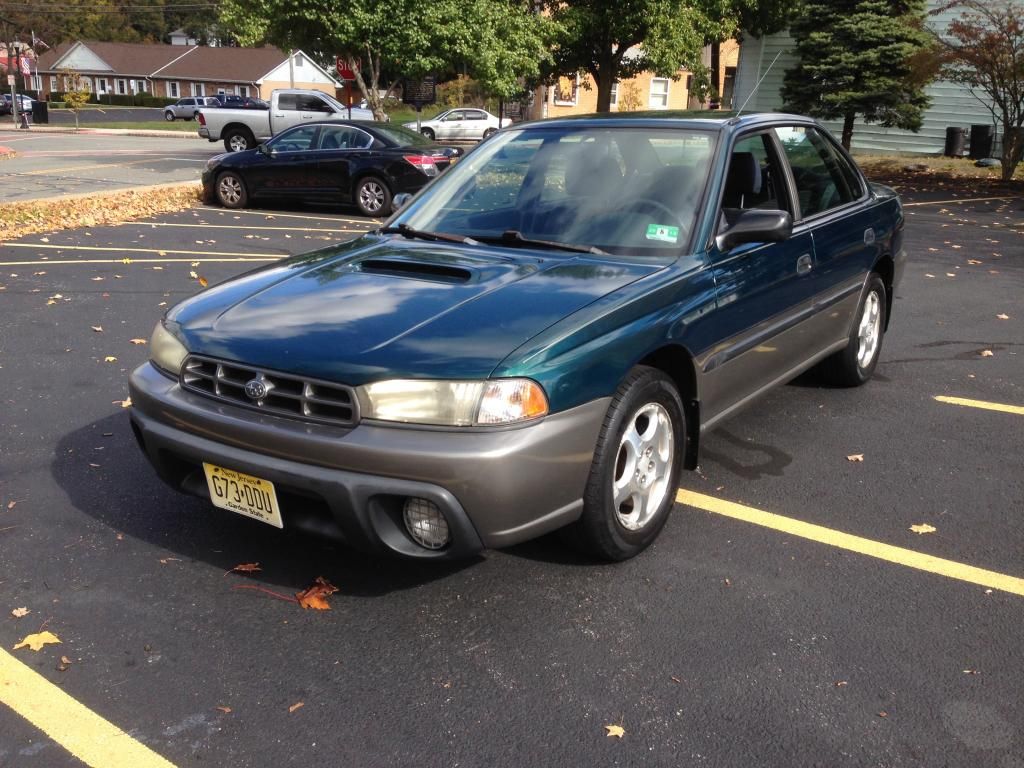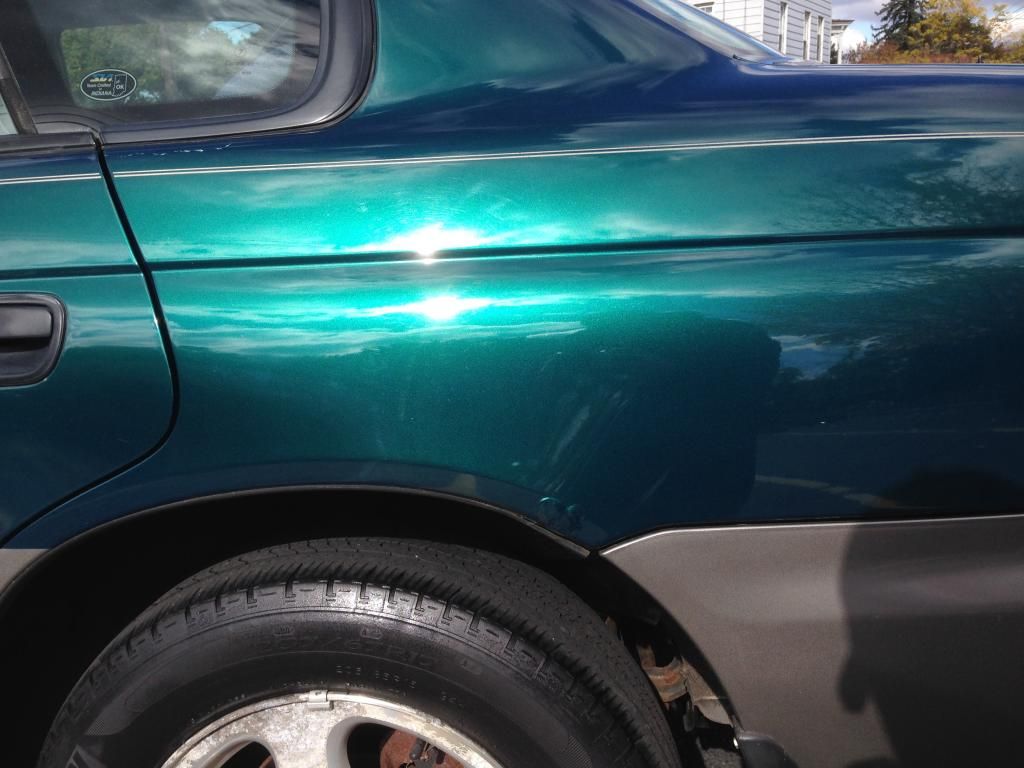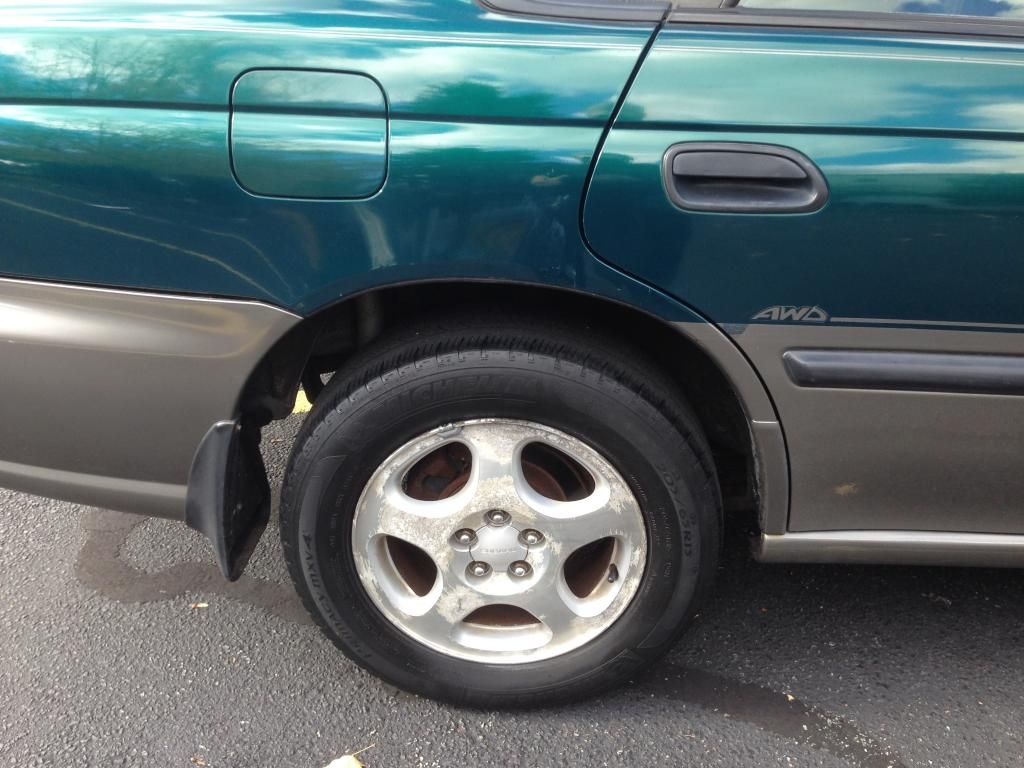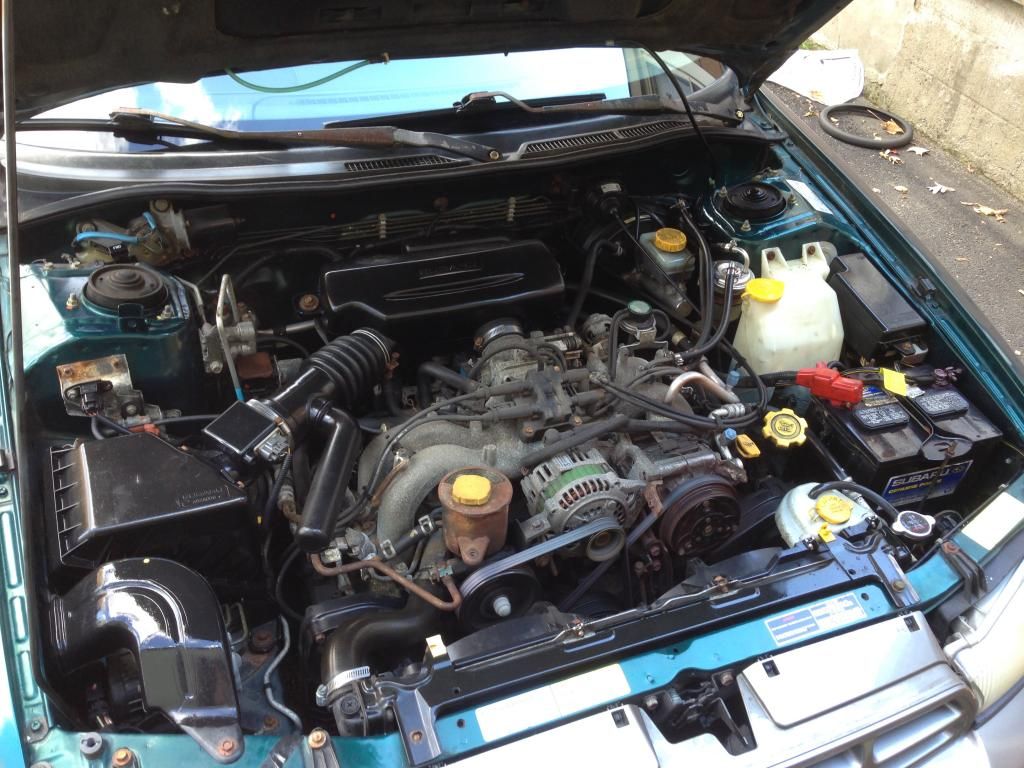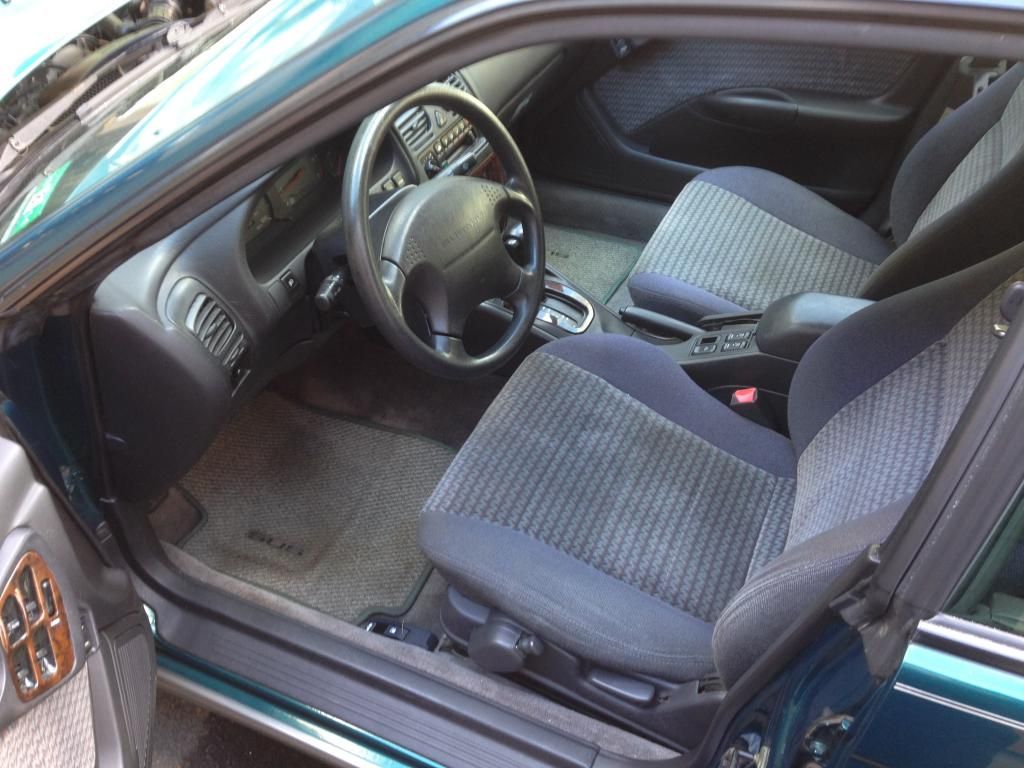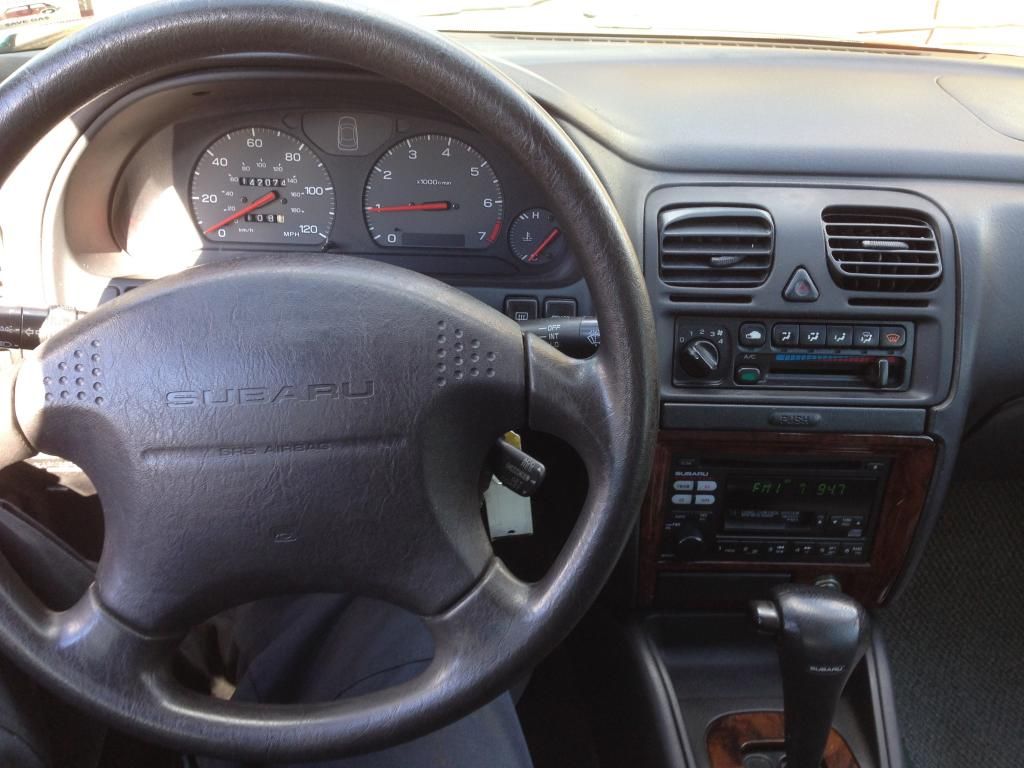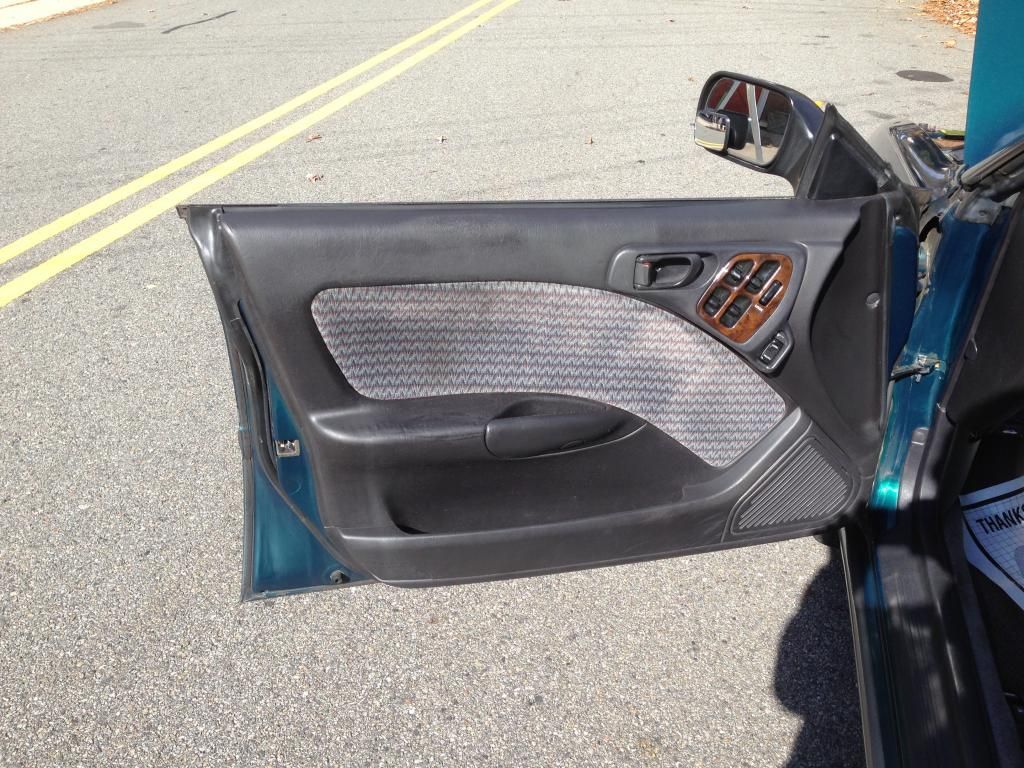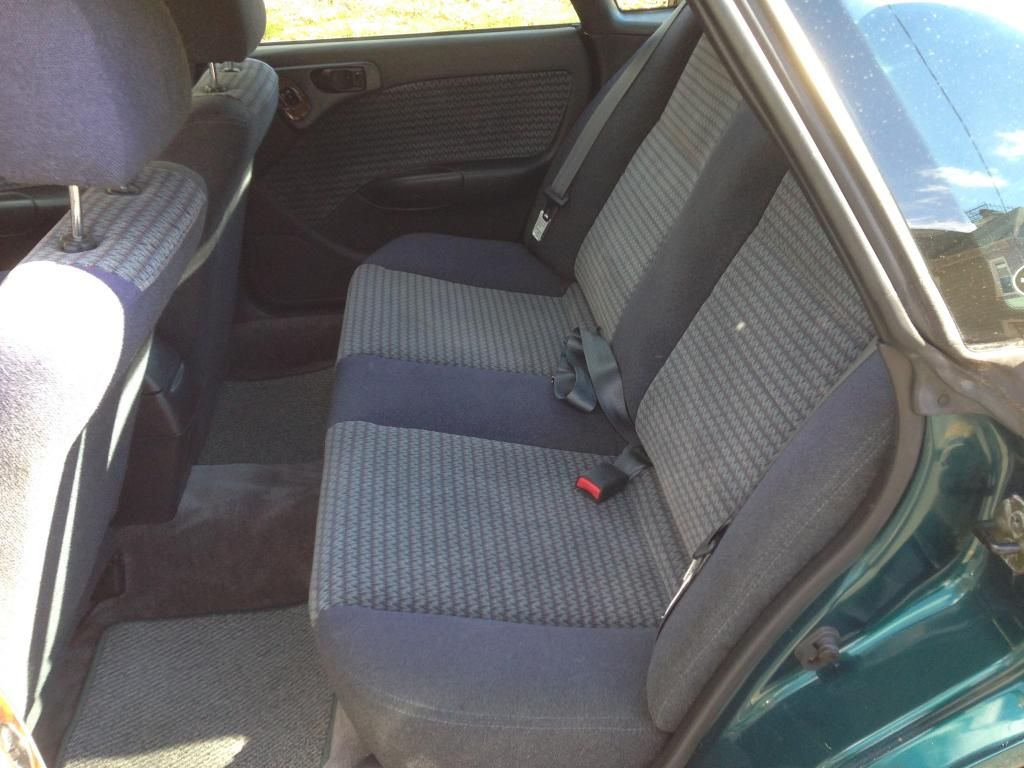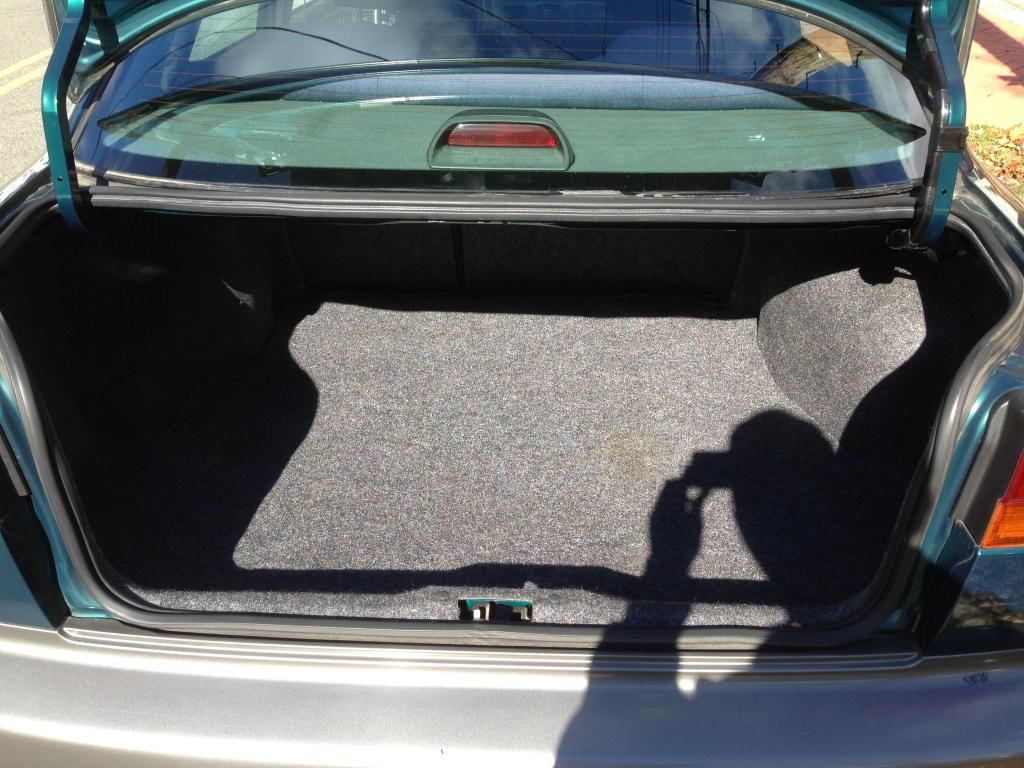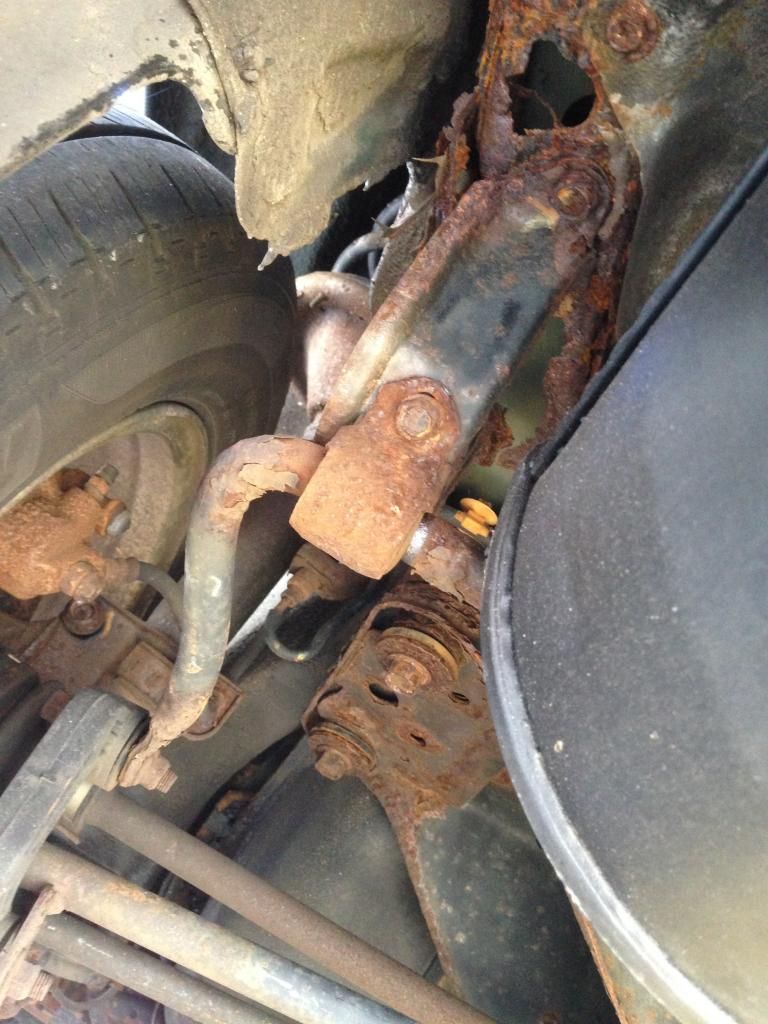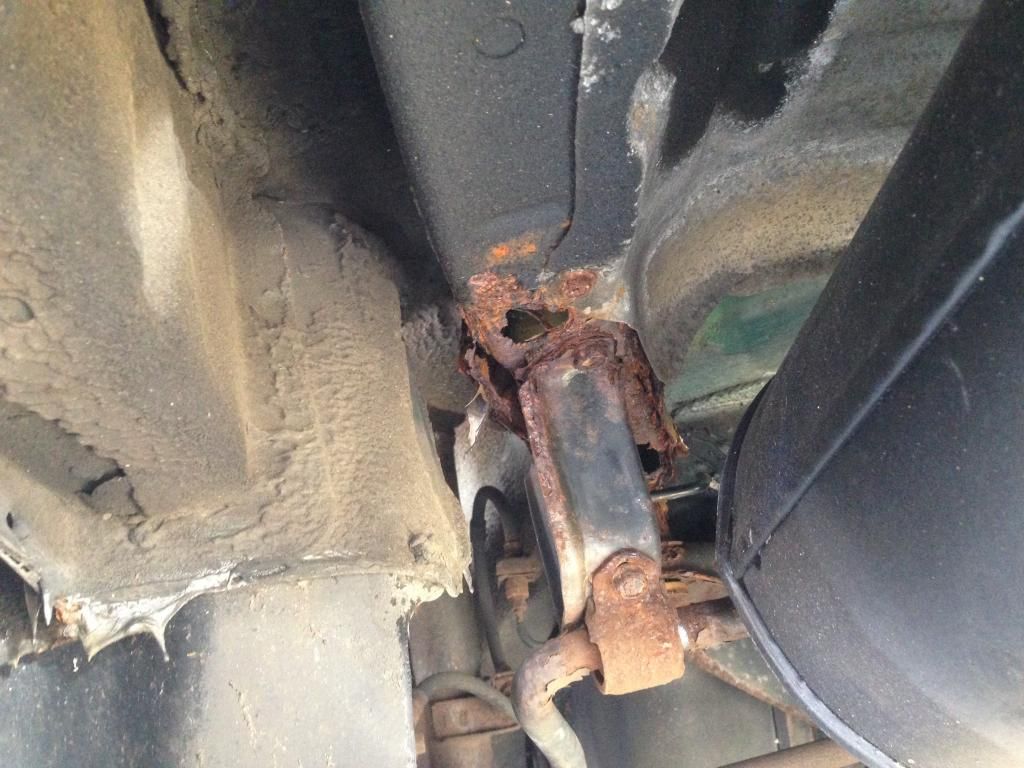 Subaru Legacy for Sale
Auto Services in New Jersey
New Car Dealers, Automobile Body Repairing & Painting, Used Car Dealers
Address: 66 E Railway Ave, Haskell
Phone: (973) 345-9005
---
Used Car Dealers
Address: 1869 Richmond Ter, North-Middletown
Phone: (718) 720-1919
---
Auto Repair & Service, Automobile Parts & Supplies, Tire Dealers
Address: 807 Pulaski Hwy, Quinton
Phone: (302) 328-1550
---
Auto Repair & Service, Used Car Dealers, Automobile Parts & Supplies
Address: 116 S Dupont Hwy, Penns-Grove
Phone: (302) 981-8739
---
Automobile Parts & Supplies, Auto Body Parts
Address: 610 Atkins Ave, Shrewsbury
Phone: (732) 776-7309
---
Auto Repair & Service, Automobile Body Repairing & Painting
Address: 28 Davis Ave, Tenafly
Phone: (516) 280-5002
---
Auto blog
Thu, 30 Jan 2014 09:56:00 EST
Following the debut of the Legacy Concept at the 2013 Los Angeles Auto Show, it appears Subaru is now ready to show us the real thing. The Japanese automaker has just confirmed that a production-spec Legacy sedan will officially bow at next week's Chicago Auto Show.
All we have to work with right now is the teaser image you see above, as well as some general overview-type stuff from Subaru in regards to its new model. According to the company's press blast, the next Legacy "is a midsize sports sedan which offers enhanced driveability and functionality while achieving a design required for a flagship model with a quality feel." In other words, it's a brand-new Legacy.
The Legacy Concept was a decidedly attractive thing, combining coupe-like styling elements and a new design that sort of reminds us of a Buick Regal GS. Of course, Subaru has a storied history of creating excellent-looking concept cars, only to later unveil very watered-down production versions, so we fully expect its new midsize sedan to be quite a bit more boring than the show car we saw in LA. Let's hope we're wrong.
Sat, 21 Dec 2013 19:25:00 EST
Here we have the followup to the rally-mimicking Impreza 22B STI that Subaru recently chronicled in its Vintage Garage series: the 2004 Impreza WRX STI. Displacement for the boxer four was upped from 2.2 liters to 2.5, and after noticing how many buyers had installed larger turbochargers on their WRXs, Subaru decided to bolt on one in-house. That gave the final product 300 horsepower and a 0-to-60 mile-per-hour run of just 4.6 seconds.
It was stiffer, it's body from nose to front doors was penned by Peter Stephens, he of the McLaren F1, it came with a driver-controlled center differential, driver-activated cooling spray for the turbos and 300 pound-feet of torque. This is a curio from a time when, after a new WRX STI came out, you started poring through magazines to see how the Mitubishi Evo was going to respond. You can find out more about it in the video below.
Tue, 01 Jul 2014 11:57:00 EST
"We like producing cars that are different." That's the company line trumpeted by several Subaru executives during the launch of the 2015 Outback - one of Fuji Heavy's most successful vehicles to date. Managing Editor Jeremy Korzeniewski accurately noted that while Subaru has never really found salvation with its mainstream sedans, it's the higher-riding, butcher offerings like the Outback and the Impreza-based XV Crosstrek that have been sales stars for the Japanese company. In 2013, for example, Subaru sold nearly three Outbacks for every Legacy it moved. And in 2014, the XV is on pace to outsell the Impreza upon which its based.
But Subarus have always been different, catering to unique customers that desire something a bit more special than your run-of-the-mill sedan or crossover. It's clearly worked, with Subaru having posted 30 months of year-over-year sales increases as of this writing. And even as the automaker's portfolio goes more mainstream, smoothing out its serially awkward styling and gunning for a larger market share here in the United States, that intrinsic Subaru differentiation is still baked in to each and every product.
It's that new Outback we're here to talk about today, a vehicle that's been comprehensively redesigned for the 2015 model year while not shaking up the formula that's made it successful since its inception in the mid-1990s, back when it (arguably) launched what we now know as the crossover utility vehicle segment. It's still plenty different - and plenty good, too.