Fuel Type:GAS
For Sale By:Private Seller
Transmission:Automatic
Body Type:Sedan
Engine:2.5L 2458CC H4 GAS DOHC Naturally Aspirated
Vehicle Title:Clear

Condition:
Used: A vehicle is considered used if it has been registered and issued a title. Used vehicles have had at least one previous owner. The condition of the exterior, interior and engine can vary depending on the vehicle's history. See the seller's listing for full details and description of any imperfections. ...
VIN (Vehicle Identification Number): 4s3bd6857w7205024
Make: Subaru
Options: Cassette Player, 4-Wheel Drive, CD Player
Model: Legacy
Safety Features: Anti-Lock Brakes
Mileage: 142,000
Power Options: Air Conditioning, Cruise Control, Power Locks, Power Windows
Sub Model: SUS
Exterior Color: Green
Interior Color: Gray
Warranty: Vehicle does NOT have an existing warranty
Number of Cylinders: 4
Year: 1998
Trim: GT Sedan 4-Door
Drive Type: AWD


Selling my Aunts 1998 Legacy SUS sedan that has been well cared for. She bought a new car. 142k miles, automatic. Many new parts: axles, water pump, timing belt, ball joints, exhaust. Drives well and is fully loaded. Quarter panels are nearly rust free. Some rust on rear frame area as shown on pics. Recently had the left rear wheel bearing go bad so the wheel wobbles quite a bit. Needs to be towed. Drives fine otherwise and everything works as it should. May need new rear struts in the near future. Thats the only thing that needs attention that I can see. Cold AC and hot heat. 973-214-0313 - text or call- Come see it in Stanhope NJ if you would like to inspect prior to bidding.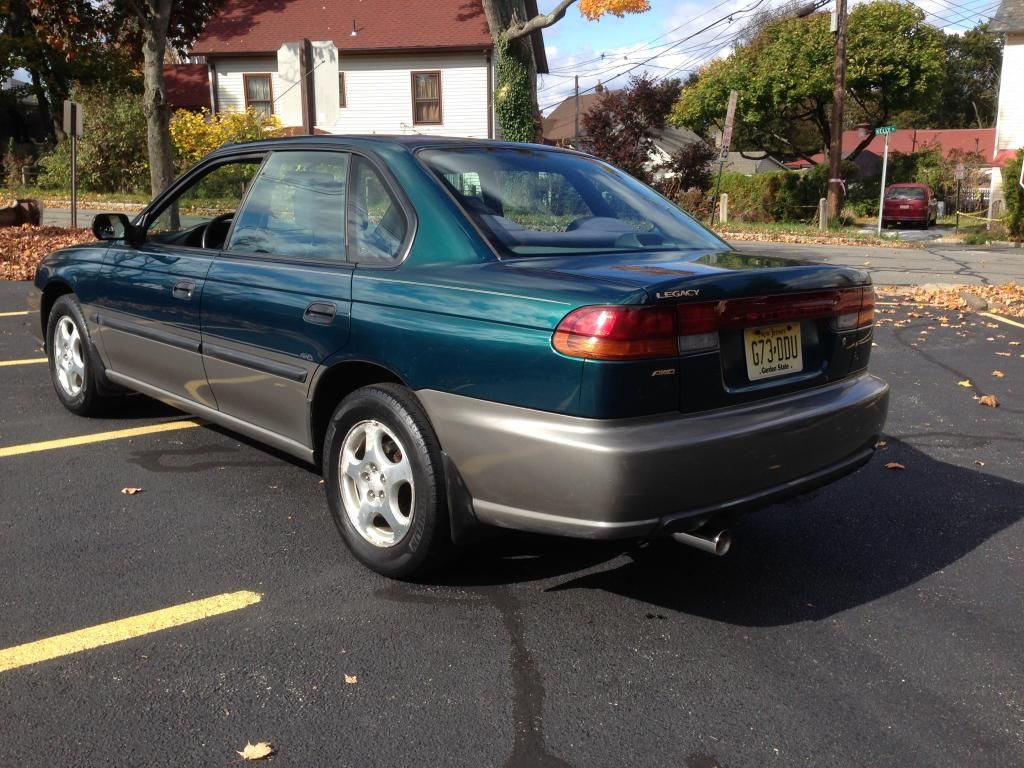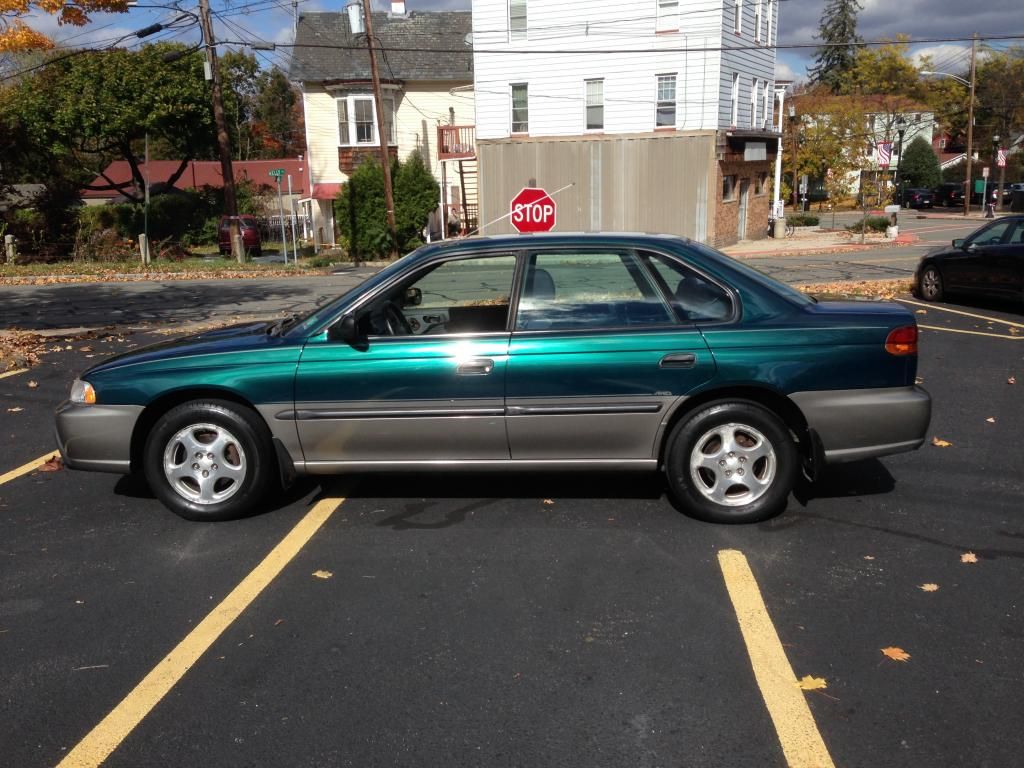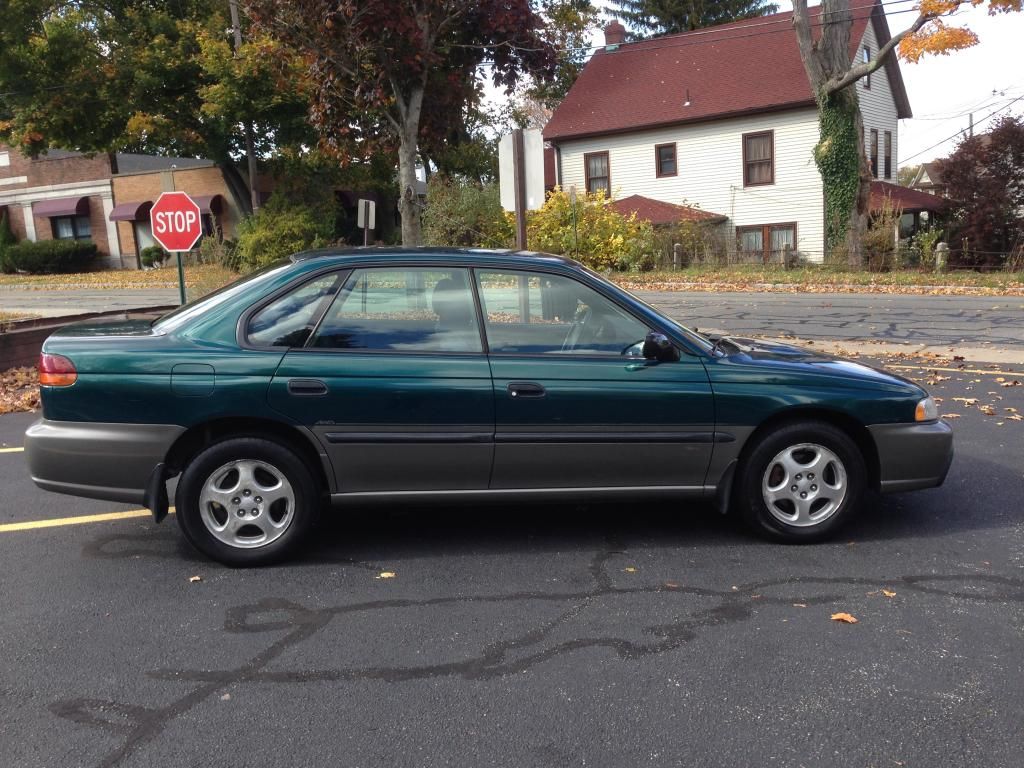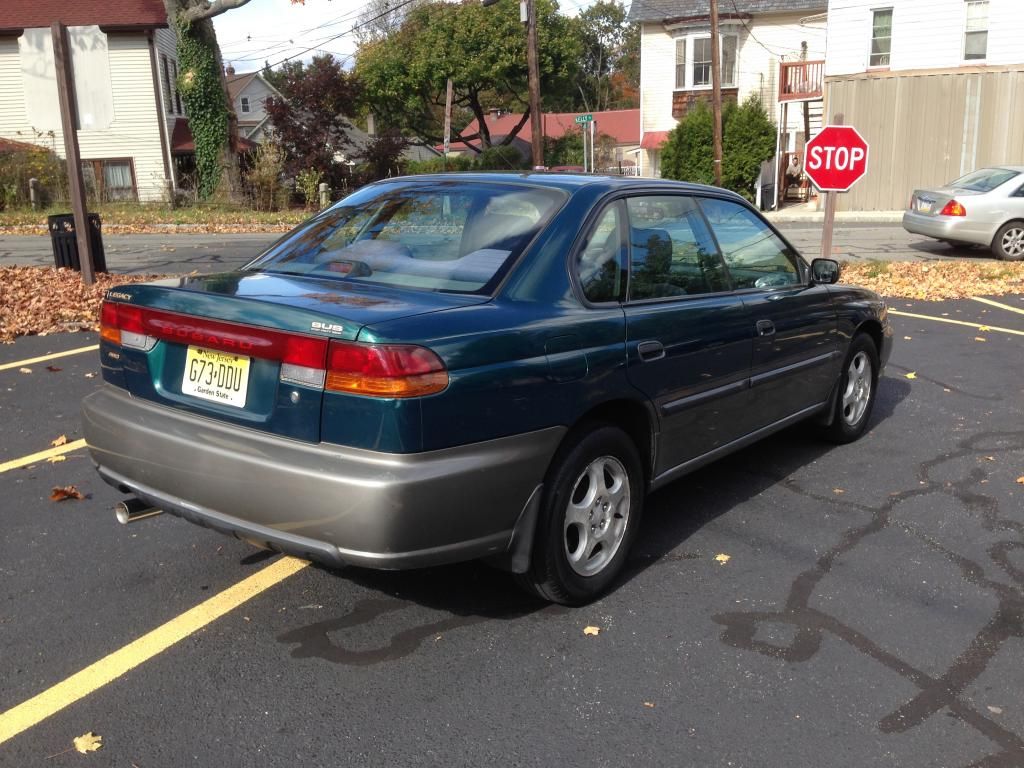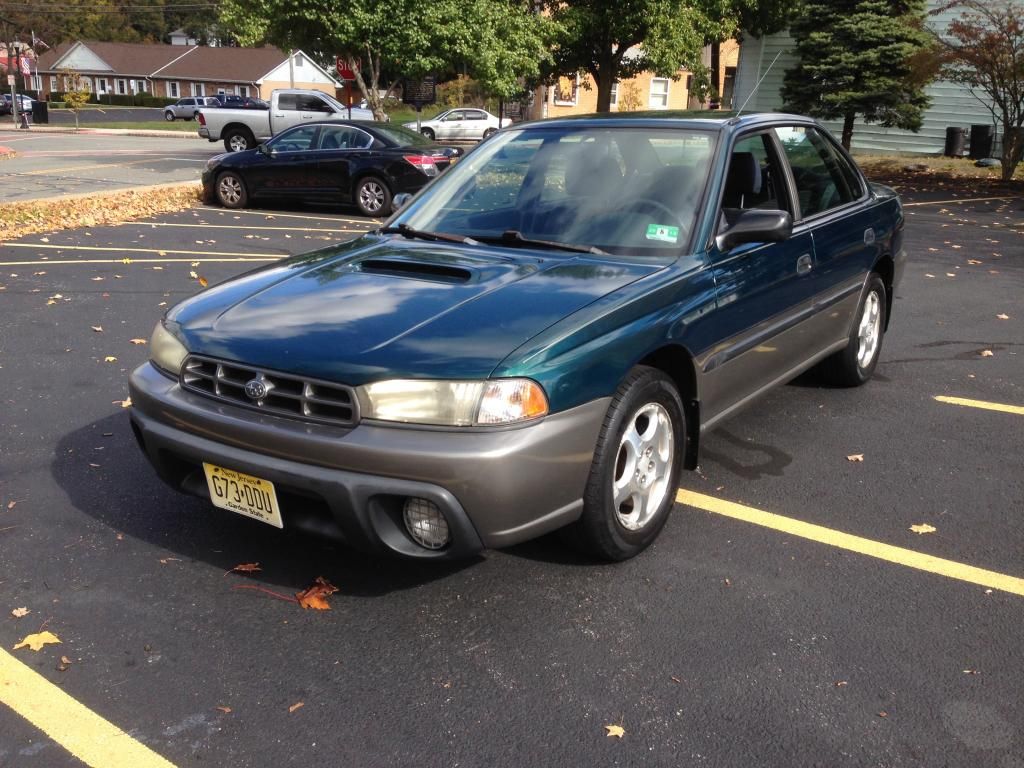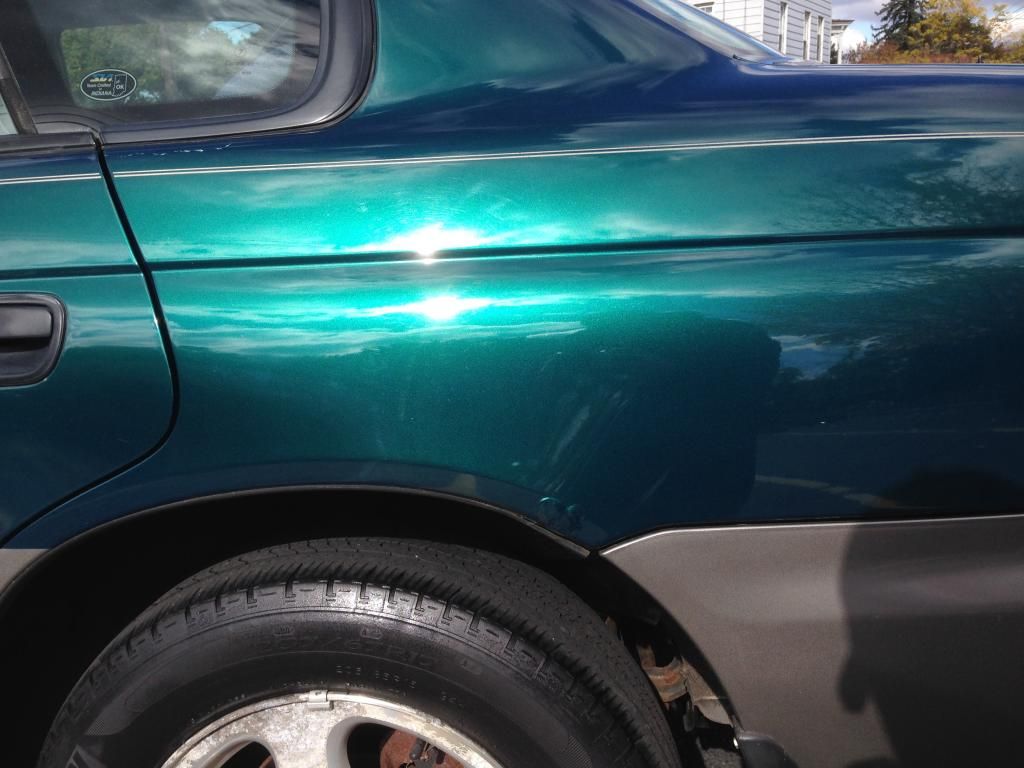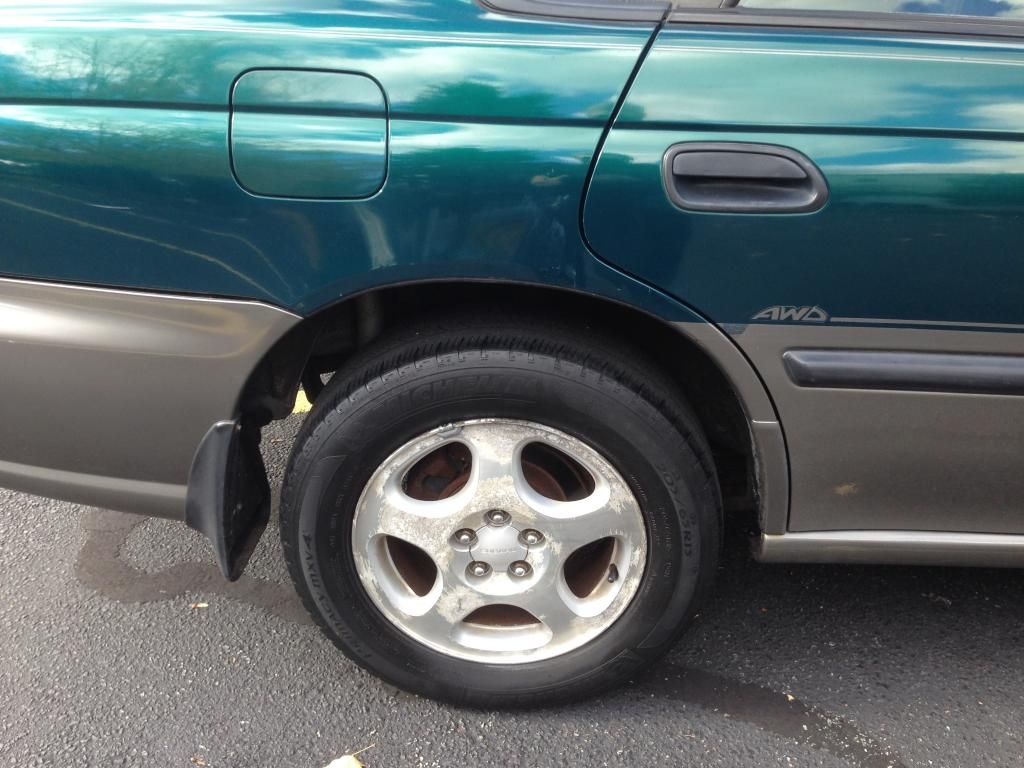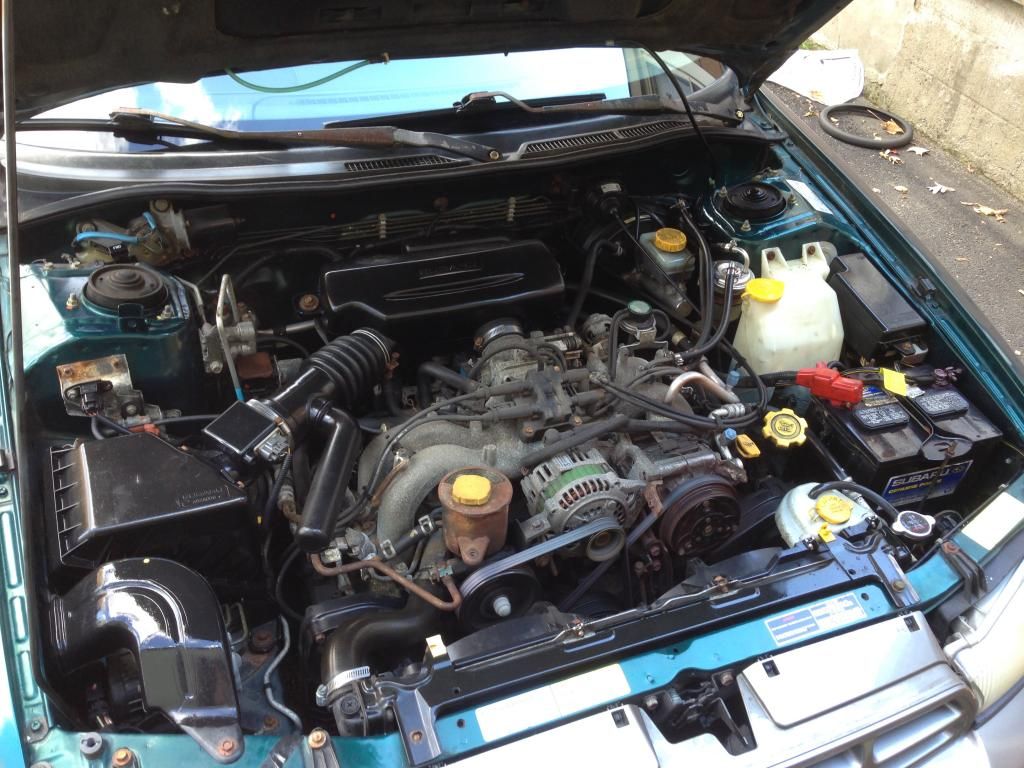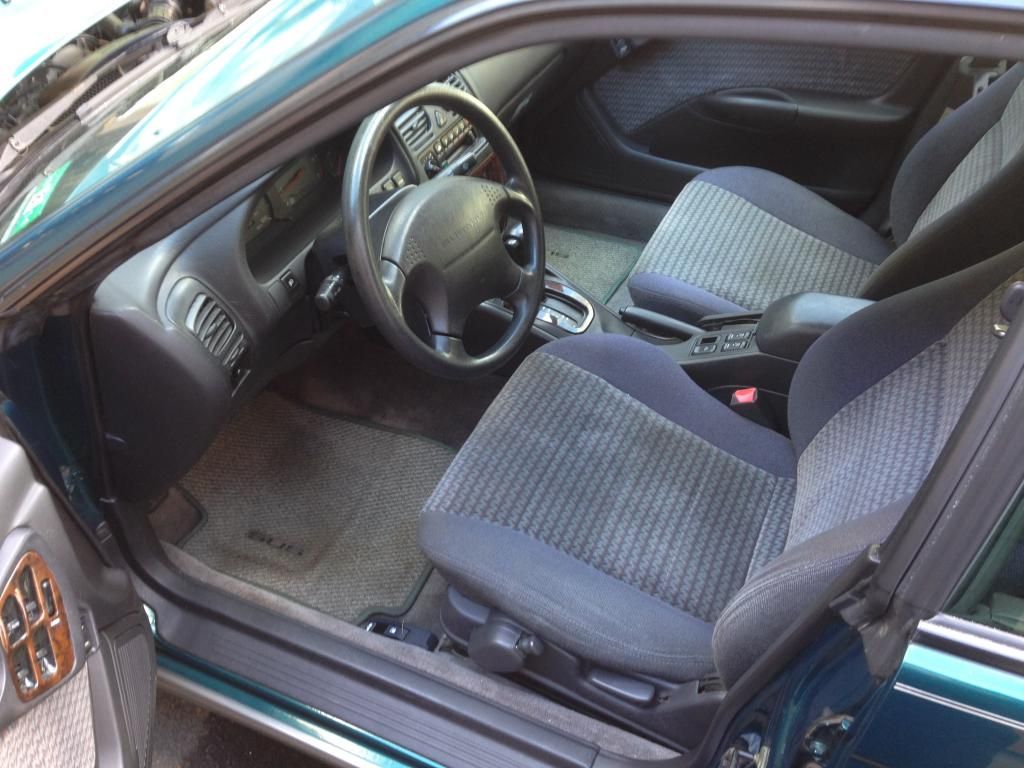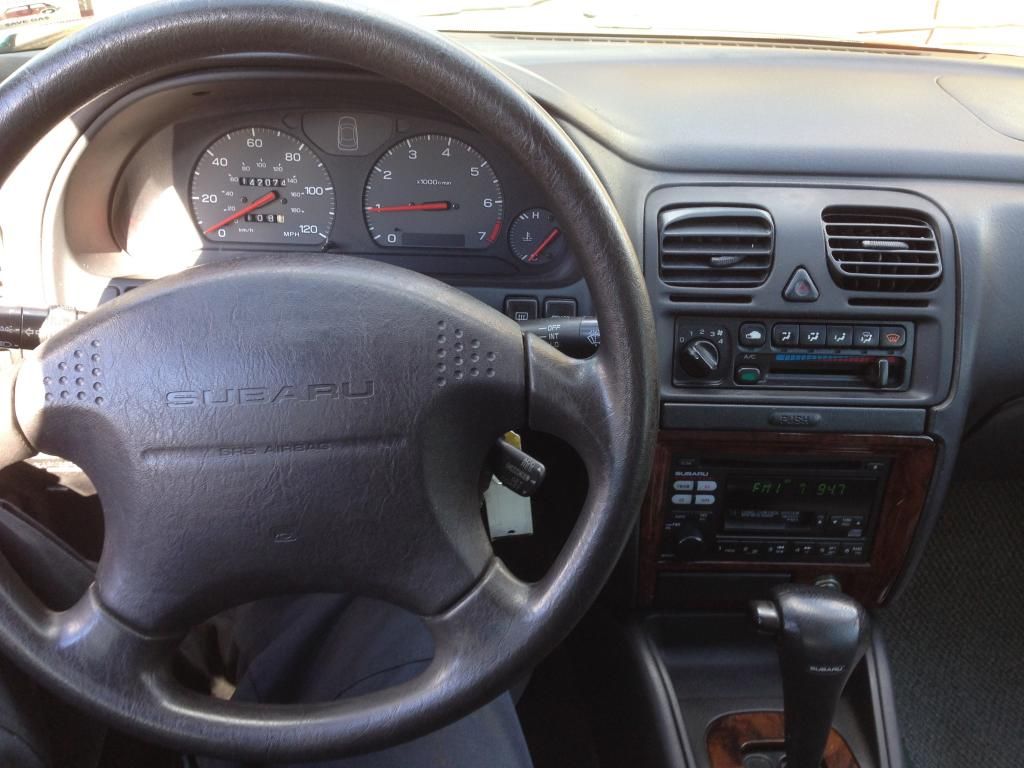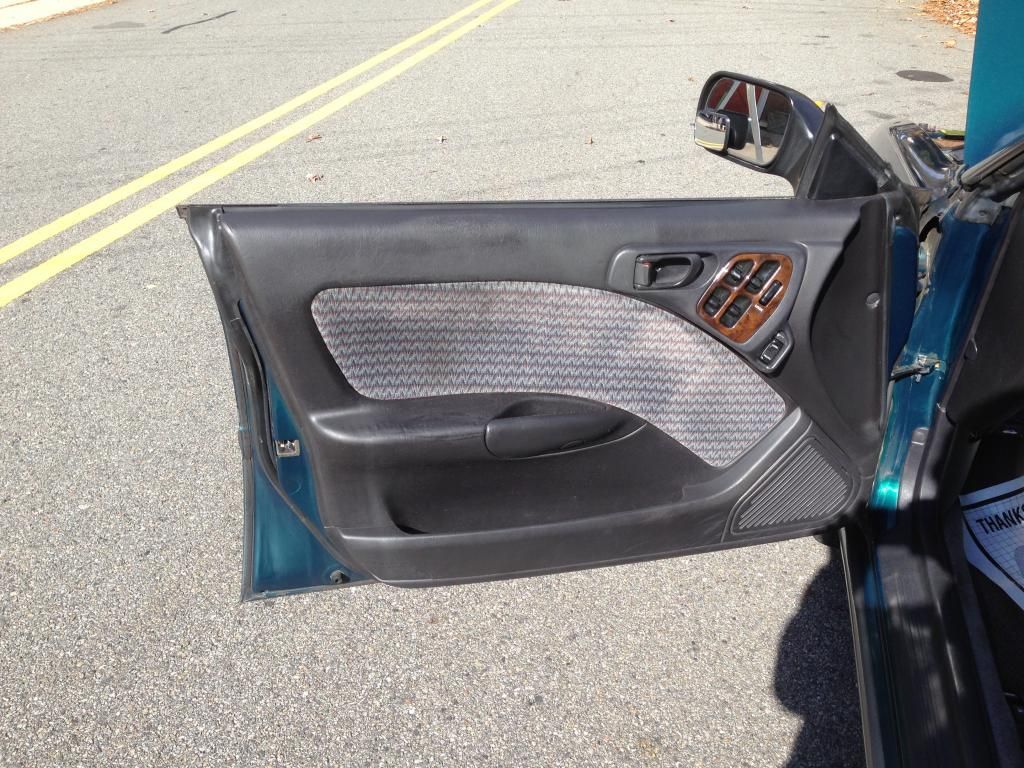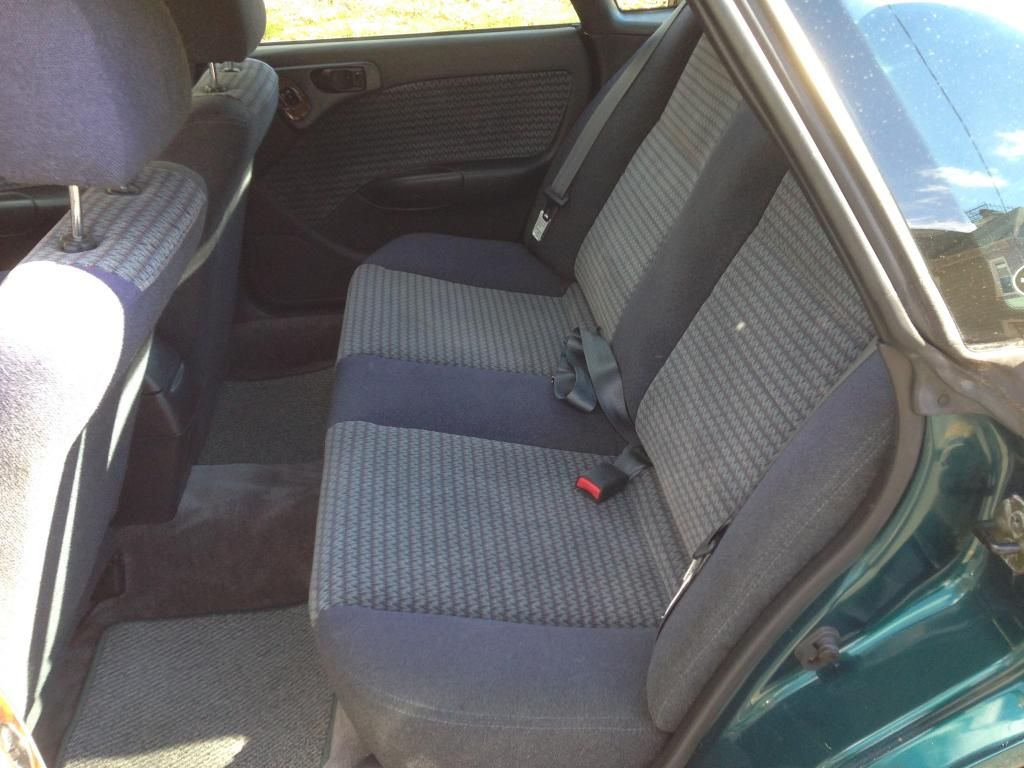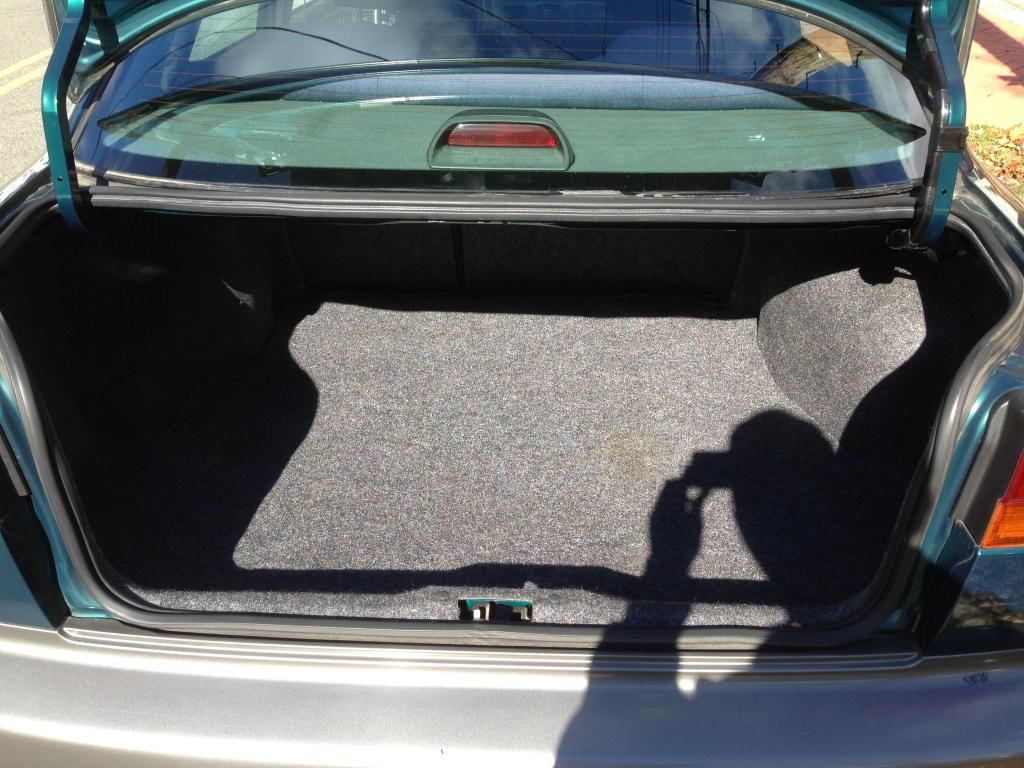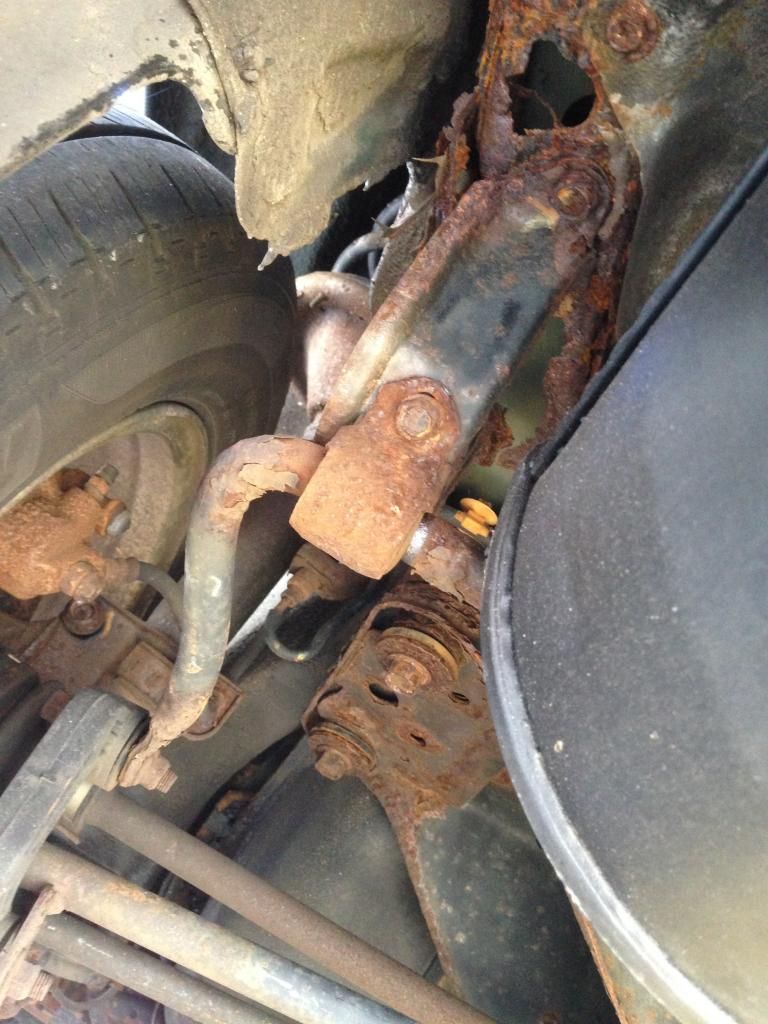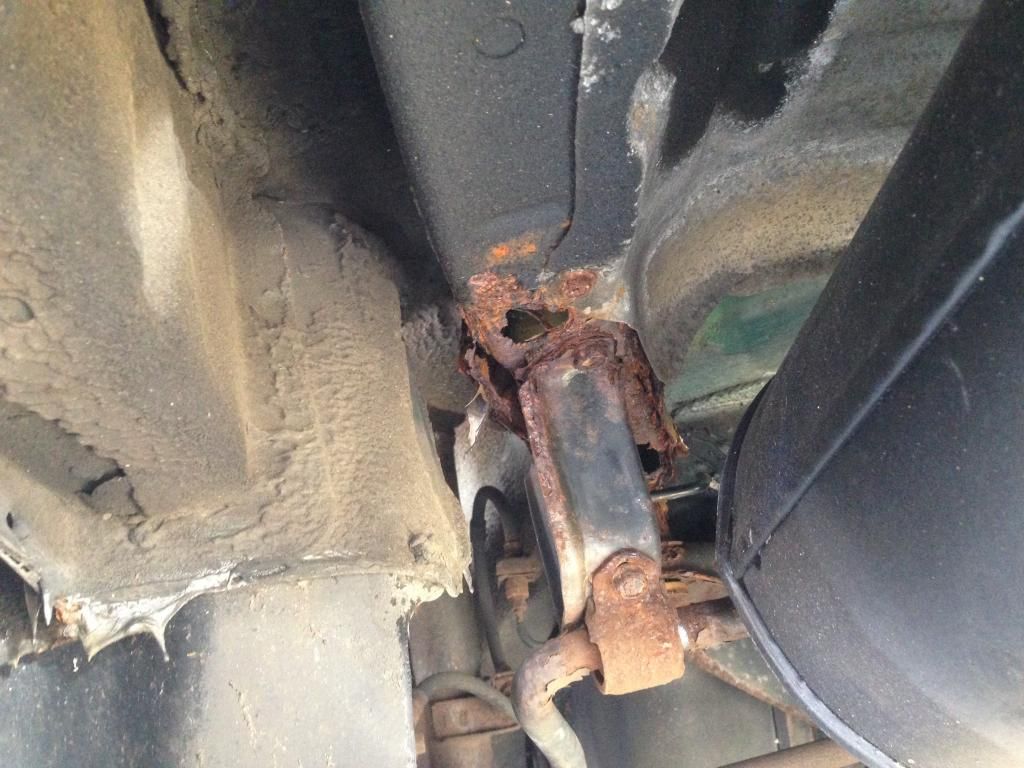 Subaru Legacy for Sale
Auto Services in New Jersey
Auto Repair & Service, Tire Dealers, Brake Repair
Address: 3482 Wrangle Hill Rd, Hancocks-Bridge
Phone: (302) 836-1919
---
Automobile Body Repairing & Painting
Address: 246 Franklin St, Hasbrouck-Heights
Phone: (718) 383-5252
---
Auto Repair & Service
Address: 7238 W Chester Pike, Mickleton
Phone: (610) 352-9255
---
Auto Repair & Service, Mufflers & Exhaust Systems, Automobile Inspection Stations & Services
Address: 6125 Tulip St, Mount-Holly
Phone: (215) 338-6858
---
New Car Dealers, Used Car Dealers, Used Truck Dealers
Address: 300 E Saint Georges Ave, Port-Reading
Phone: (866) 781-2859
---
Auto Repair & Service, Automobile Parts & Supplies, Automobile Accessories
Address: 2042 S Bancroft St, Brooklawn
Phone: (215) 389-8110
---
Auto blog
Mon, 18 Feb 2013 18:01:00 EST
Subaru was one of few automakers whose sales actually picked up during the recent recession. But now that auto sales are back on track (and expected to hit pre-recession numbers this year), Subaru is trying to come up with new products to fill voids in its current lineup. Wards Auto had a chance to talk to Subaru's director-product manager Ken Lin, who indicated that the automaker is planning to introduce new models this year that will help it attract new buyers without alienating current ones.
The biggest void, of course, is a competitive three-row crossover, a role the Tribeca does not fill in one a very popular segment. Lin said that while there's no current plan to kill off the Tribeca, Subaru is looking at creating a larger three-row CUV with more interior space. In addition to to something big, Subaru is getting ready to bring its customers more luxury with new touring models, but does not anticipate going toe-to-toe with Mercedes-Benz or BMW.
By the end of this year, Subaru will be introducing a new hybrid model, although we don't yet know on which model it will be based. What we do seem to know is that the car will get its power from a nickel metal hydride battery rather than a more modern lithium-ion pack for the sake of simplicity. Finally, Lin mentioned a new product being brought into the sports car segment, but while the article takes this as a hint toward a possible BRZ Turbo, it could also be a reference to the next generation of the WRX and WRX STI.
Mon, 19 Aug 2013 10:59:00 EST
Fans of the sweet-handling Subaru BRZ awaiting some performance enhancements got their hopes up earlier this month when parent Fuji Heavy Industries dropped some teasers hinting at an apparent STI version, but as was subsequently suspected, the model in question - now revealed in full - stops short of being a full-on STI model.
What we're looking at here is the new Subaru BRZ tS, which incorporates a series of enhancements but leaves the engine alone. Available exclusively in the Japanese Domestic Market, the BRZ tS package includes a thicker driveshaft, a front lip spoiler, Brembo ventilated brake discs packed inside 18-inch wheels and a smattering of STI logos inside and out. STI has also upgraded the suspension components, retuned the stability control and exhaust note and enhanced the interior with some carbon and Alcantara touches. An additional GT package includes further upgrades, most noticeably the giant rear wing (made of carbon fiber) shown above, black-painted alloys and Recaro bucket seats.
Only 500 examples of the BRZ tS will be offered in Japan, with no more than 250 of those outfitted with the supplementary GT package. Here's hoping Subaru gives us a taste on this side of the Pacific as well - or better yet, maybe they'll quit joking around and give us the full-on STI already.
Fri, 21 Feb 2014 11:30:00 EST
Subaru clearly sees something special in its Viziv crossover concept. After debuting it at last year's Geneva Motor Show and evolving it for the Tokyo Motor Show, the Japanese brand is bringing a Viziv 2 concept to this year's Geneva show on March 4. It also has a few other cards up its Swiss sleeve, too, as it has plans to display its new WRX STI road car and racecar for the Nürburgring 24 Hours this summer.
The third iteration of the Viziv gets reshaped boomerang headlights and new LED foglights, but that's all we know for the moment, because Subaru has only released a single teaser rendering along with a tantalizing claim that the showcar "signifies a future path" for the brand's next models.
The powertrain for the Viziv 2 is also still a secret. Both previous concepts used three-motor hybrid systems matched to continuously variable transmissions. In the first concept, primary power came from a diesel engine, while gasoline power was said to motivate the second evolution in Tokyo.