Fuel Type:GAS
For Sale By:Private Seller
Transmission:Automatic
Body Type:Sedan
Engine:2.5L 2458CC H4 GAS DOHC Naturally Aspirated
Vehicle Title:Clear

Condition:
Used: A vehicle is considered used if it has been registered and issued a title. Used vehicles have had at least one previous owner. The condition of the exterior, interior and engine can vary depending on the vehicle's history. See the seller's listing for full details and description of any imperfections. ...
VIN (Vehicle Identification Number): 4s3bd6857w7205024
Make: Subaru
Options: Cassette Player, 4-Wheel Drive, CD Player
Model: Legacy
Safety Features: Anti-Lock Brakes
Mileage: 142,000
Power Options: Air Conditioning, Cruise Control, Power Locks, Power Windows
Sub Model: SUS
Exterior Color: Green
Interior Color: Gray
Warranty: Vehicle does NOT have an existing warranty
Number of Cylinders: 4
Year: 1998
Trim: GT Sedan 4-Door
Drive Type: AWD


Selling my Aunts 1998 Legacy SUS sedan that has been well cared for. She bought a new car. 142k miles, automatic. Many new parts: axles, water pump, timing belt, ball joints, exhaust. Drives well and is fully loaded. Quarter panels are nearly rust free. Some rust on rear frame area as shown on pics. Recently had the left rear wheel bearing go bad so the wheel wobbles quite a bit. Needs to be towed. Drives fine otherwise and everything works as it should. May need new rear struts in the near future. Thats the only thing that needs attention that I can see. Cold AC and hot heat. 973-214-0313 - text or call- Come see it in Stanhope NJ if you would like to inspect prior to bidding.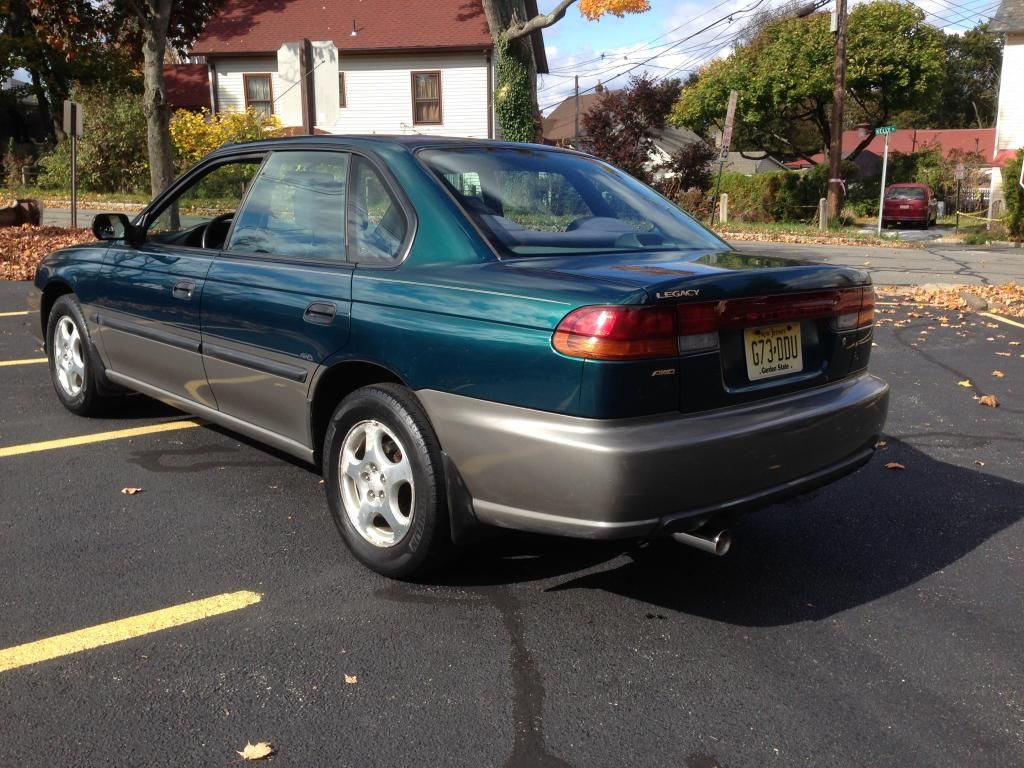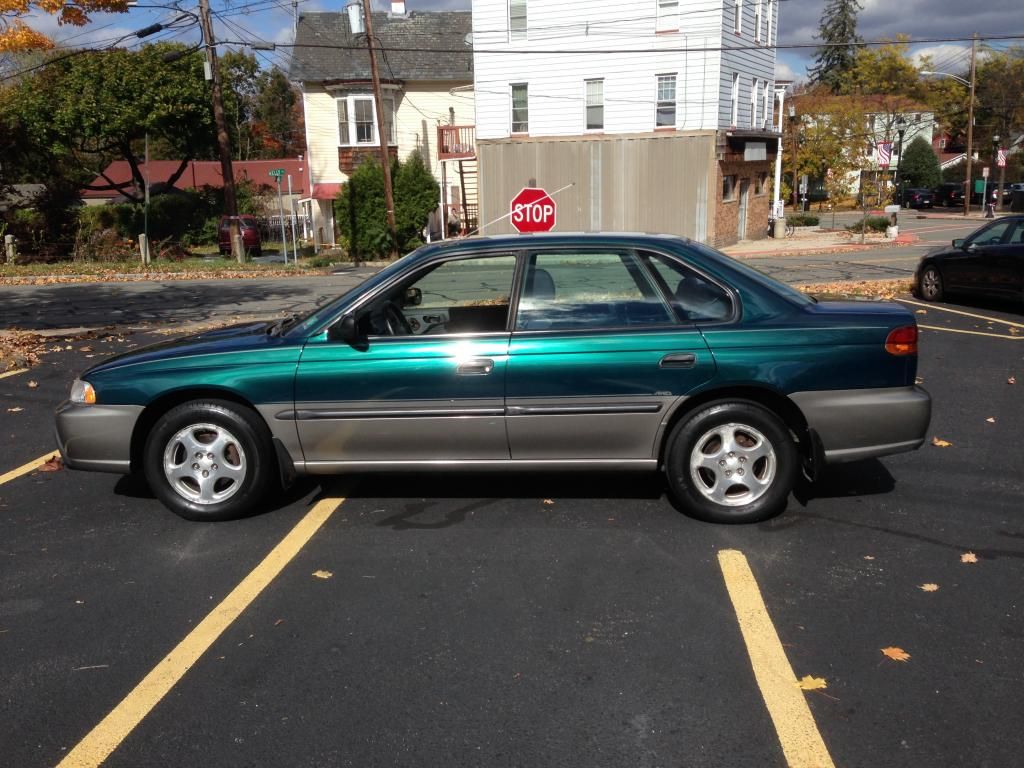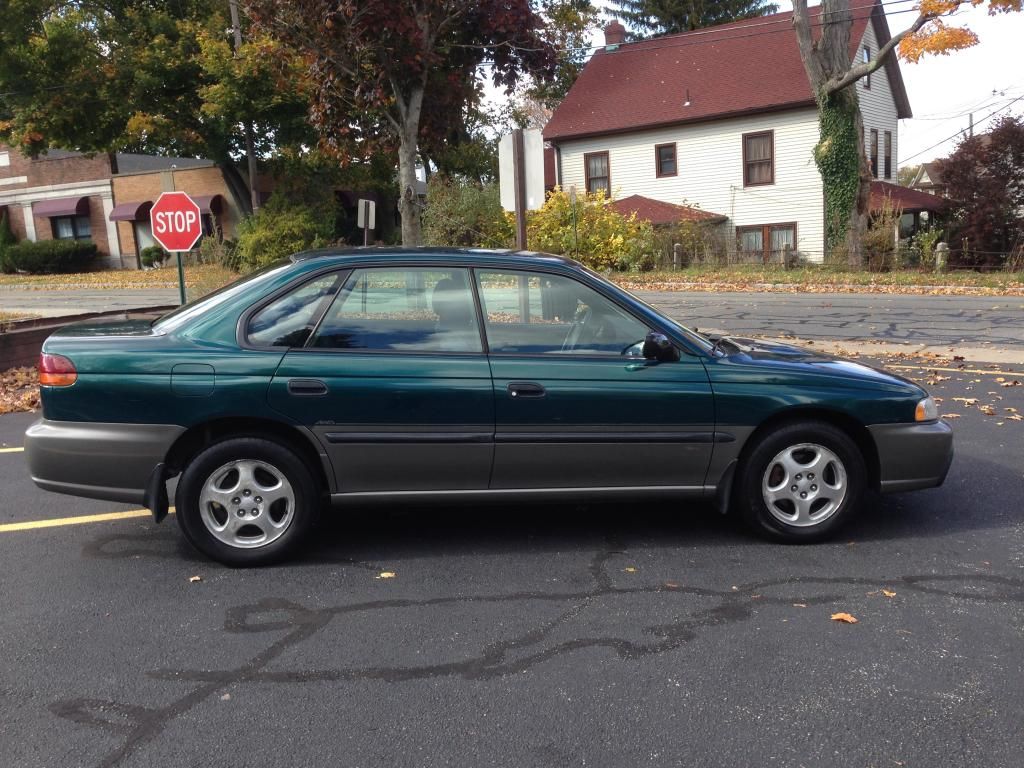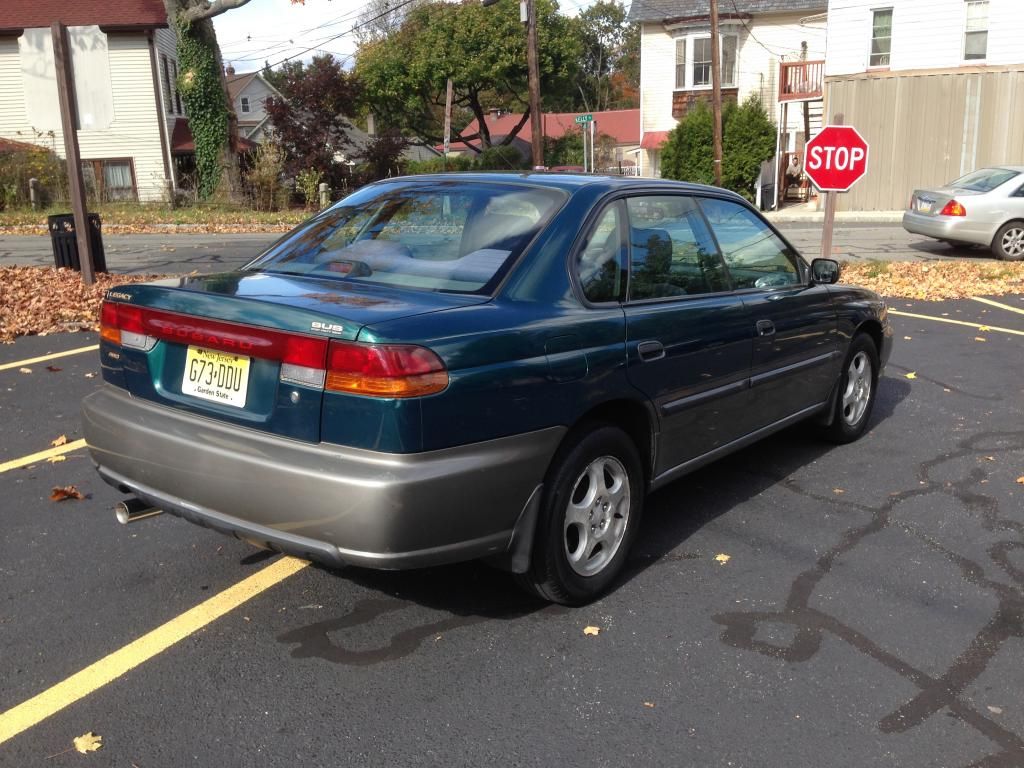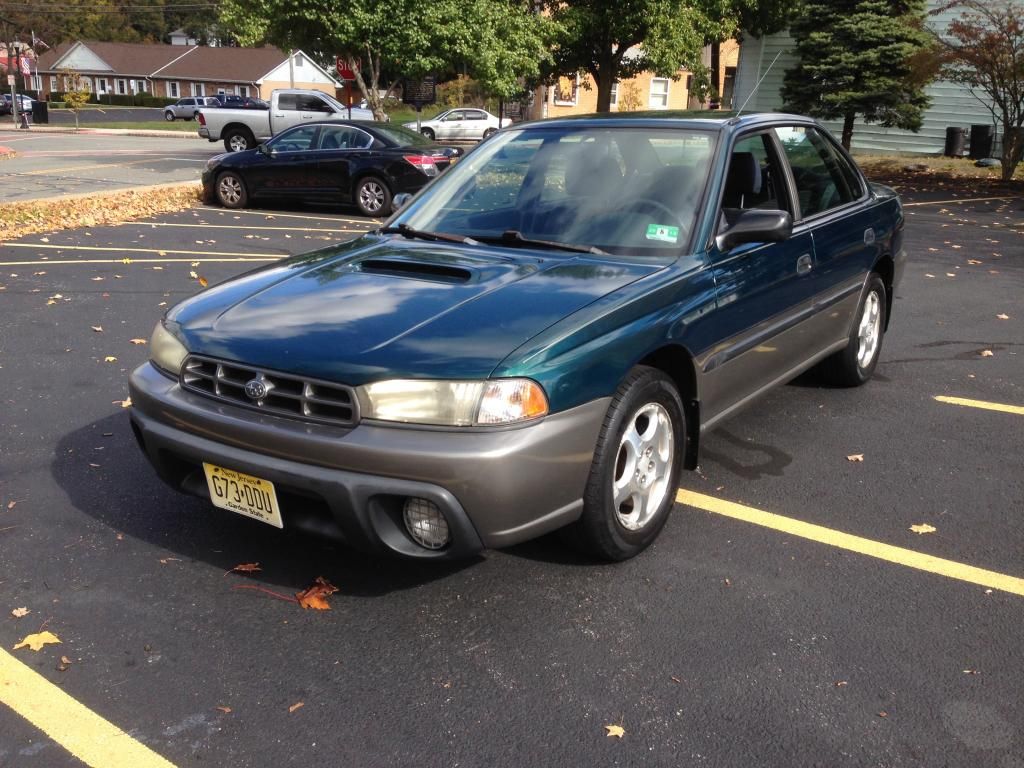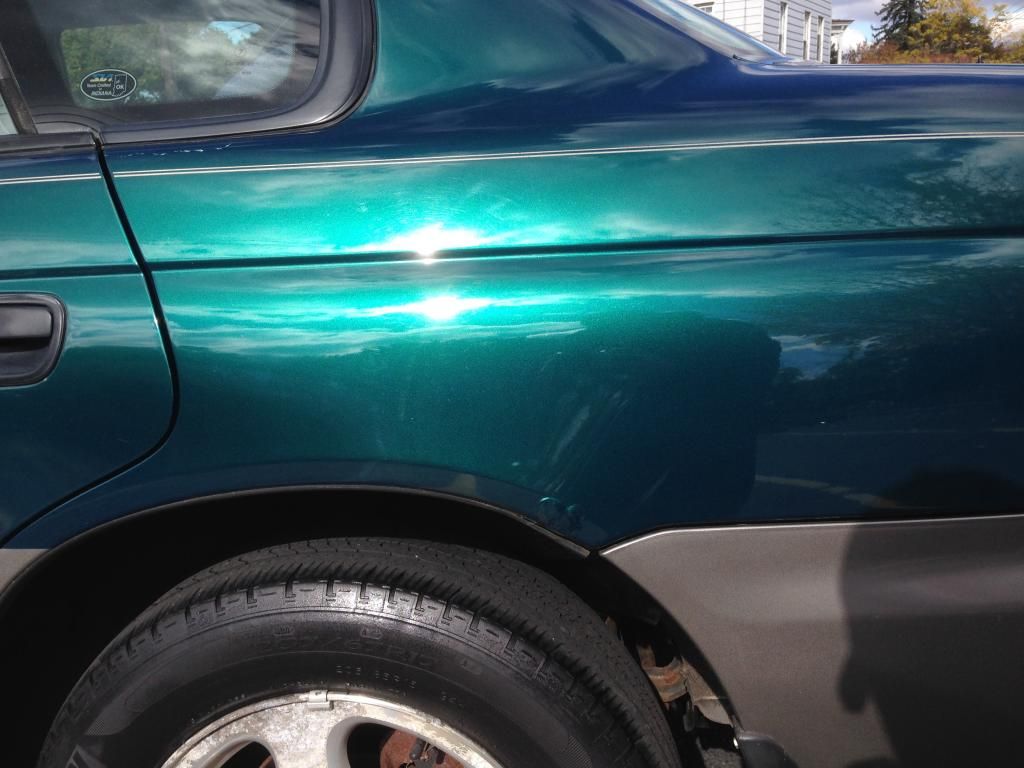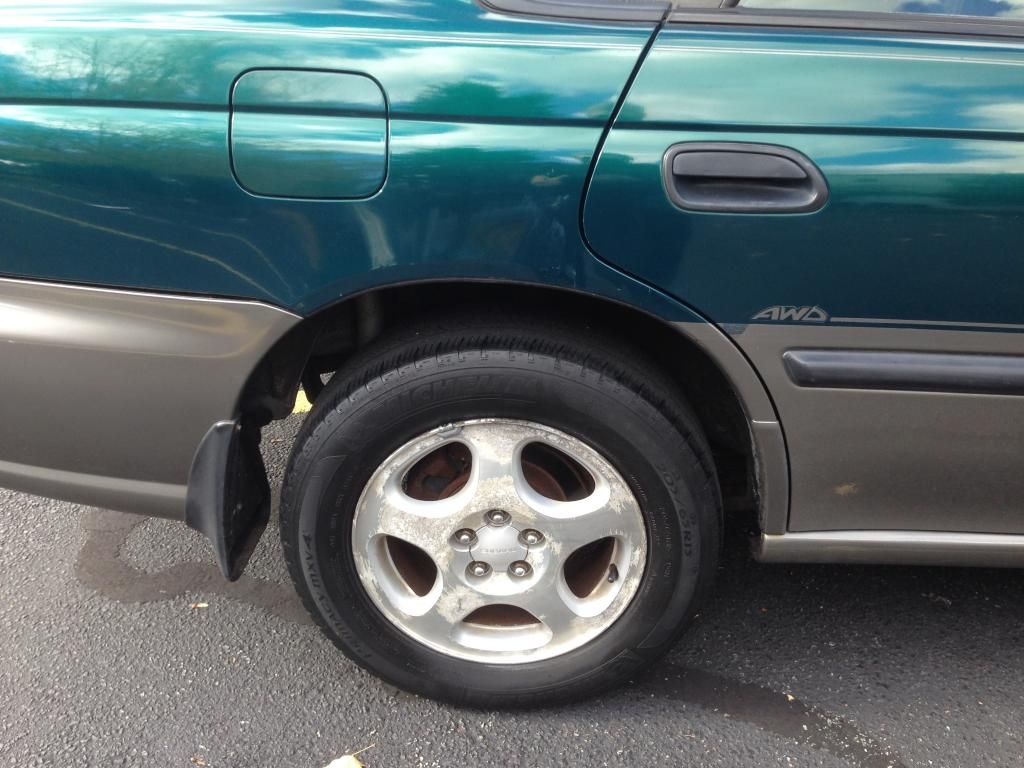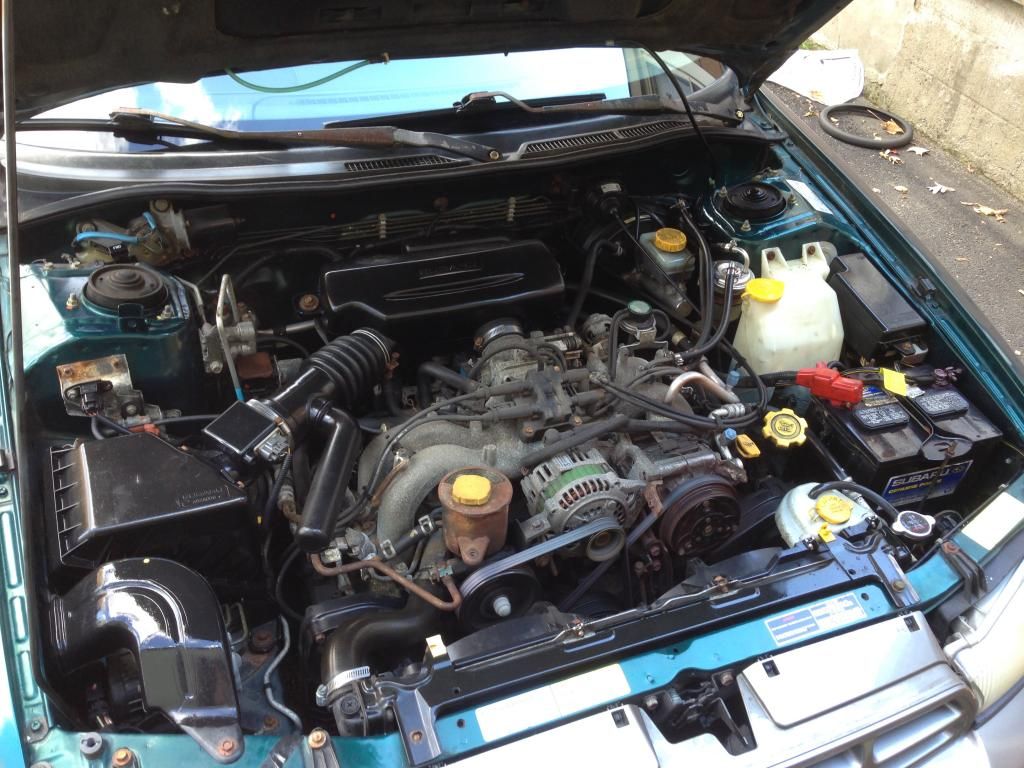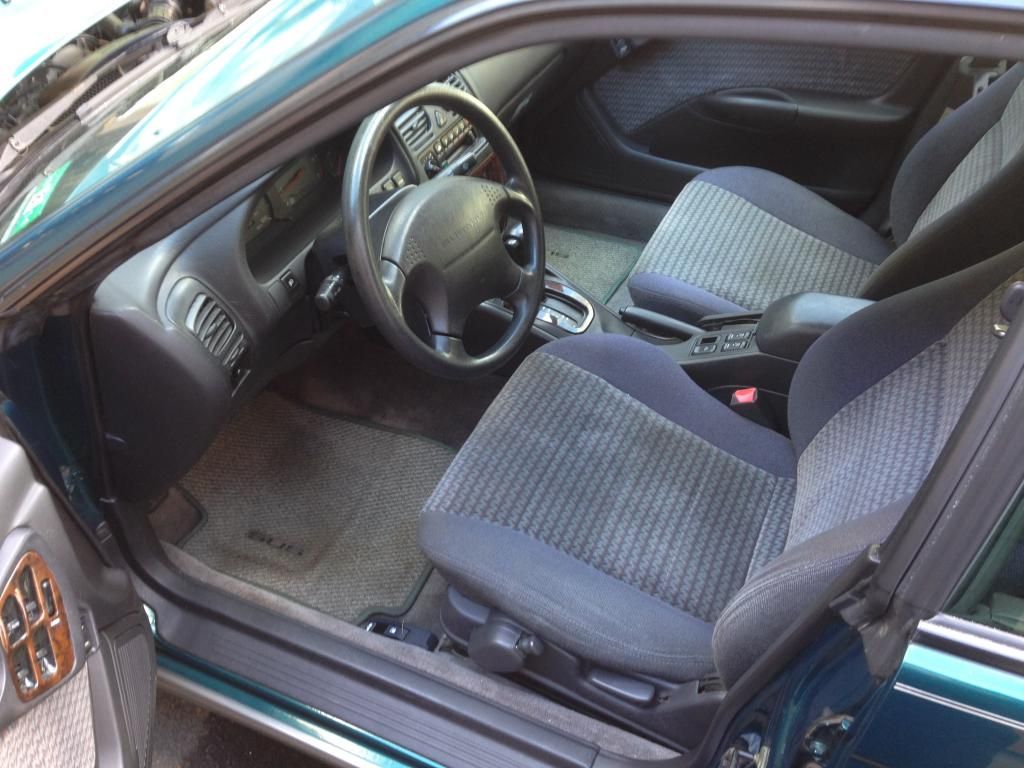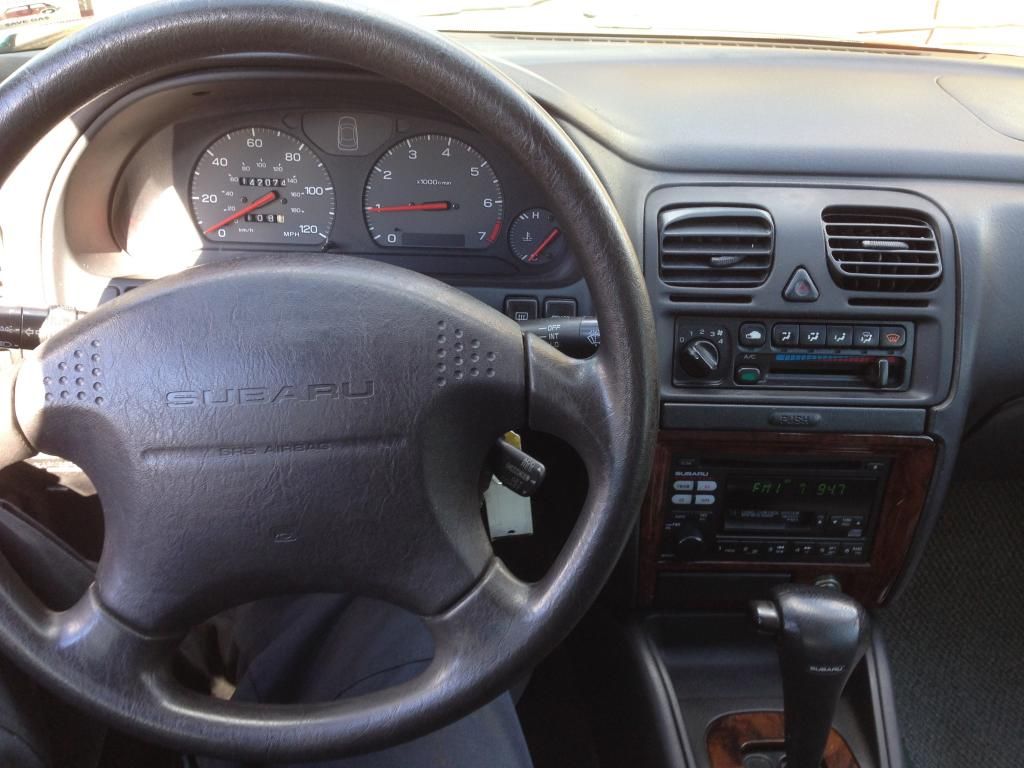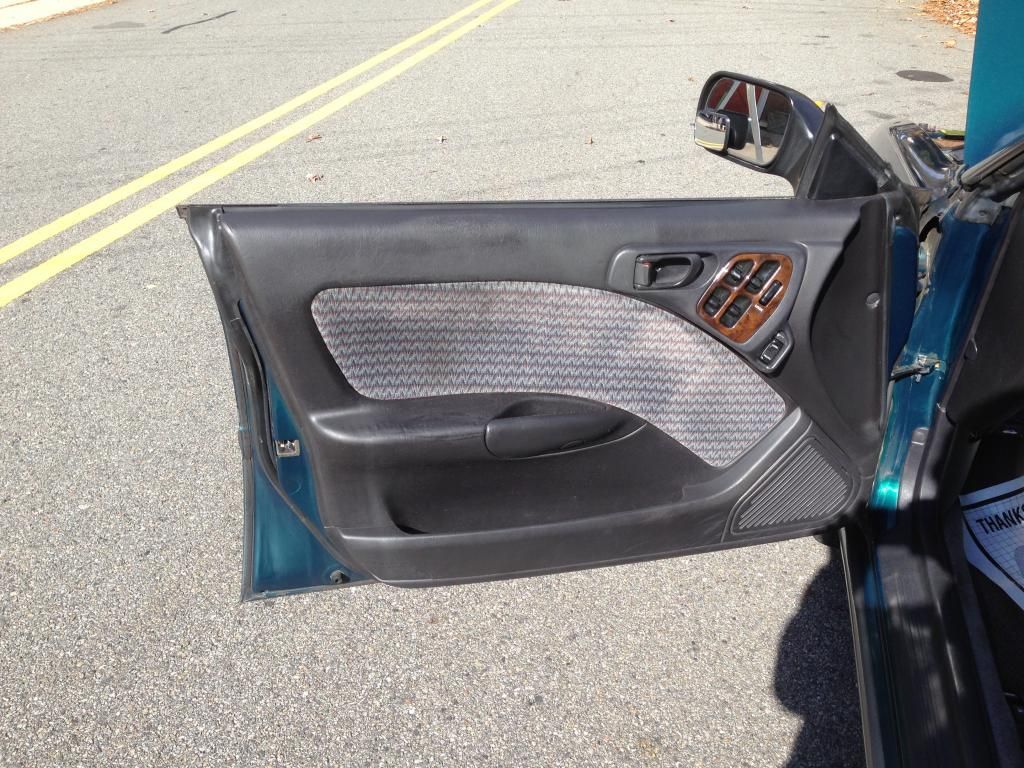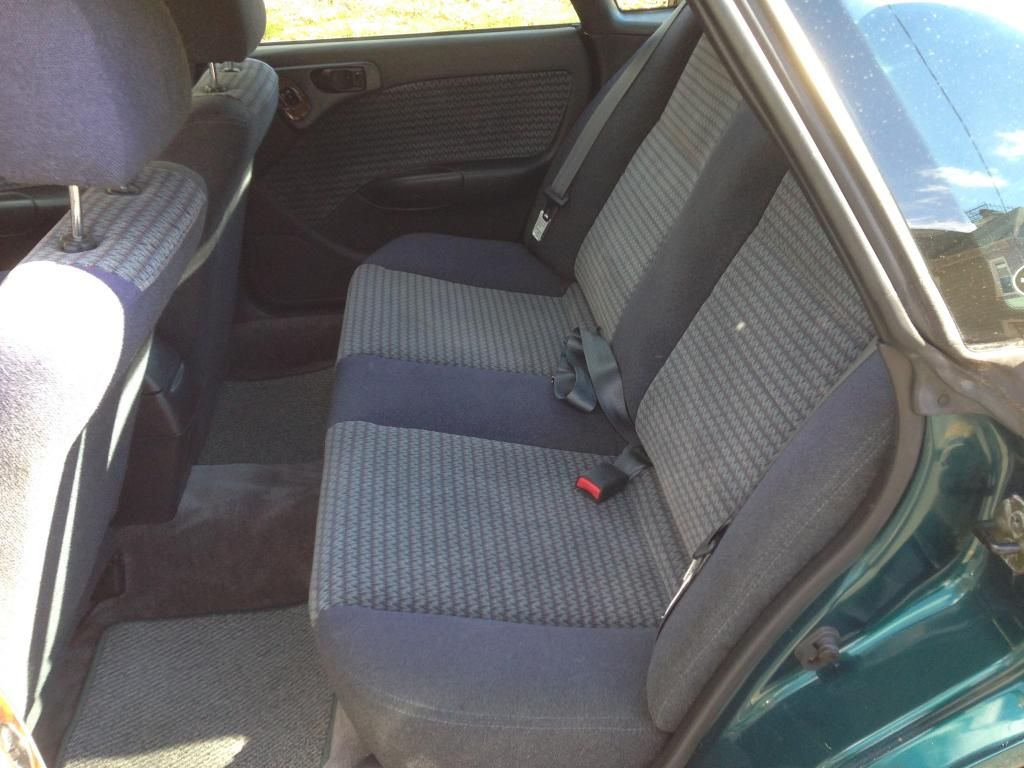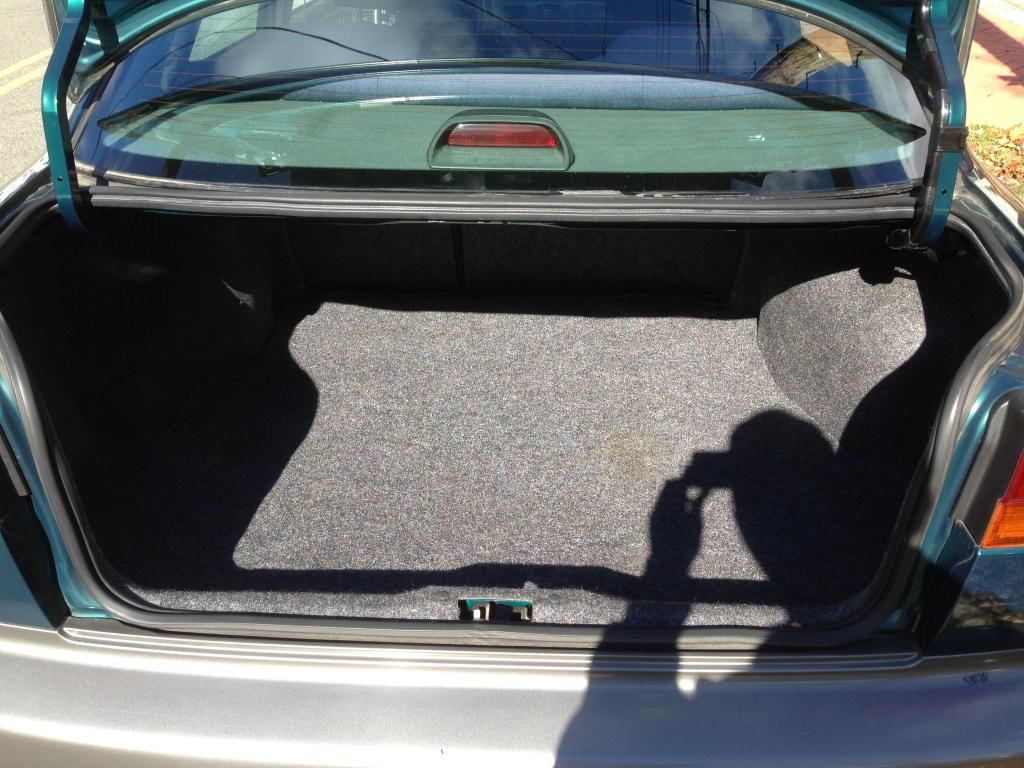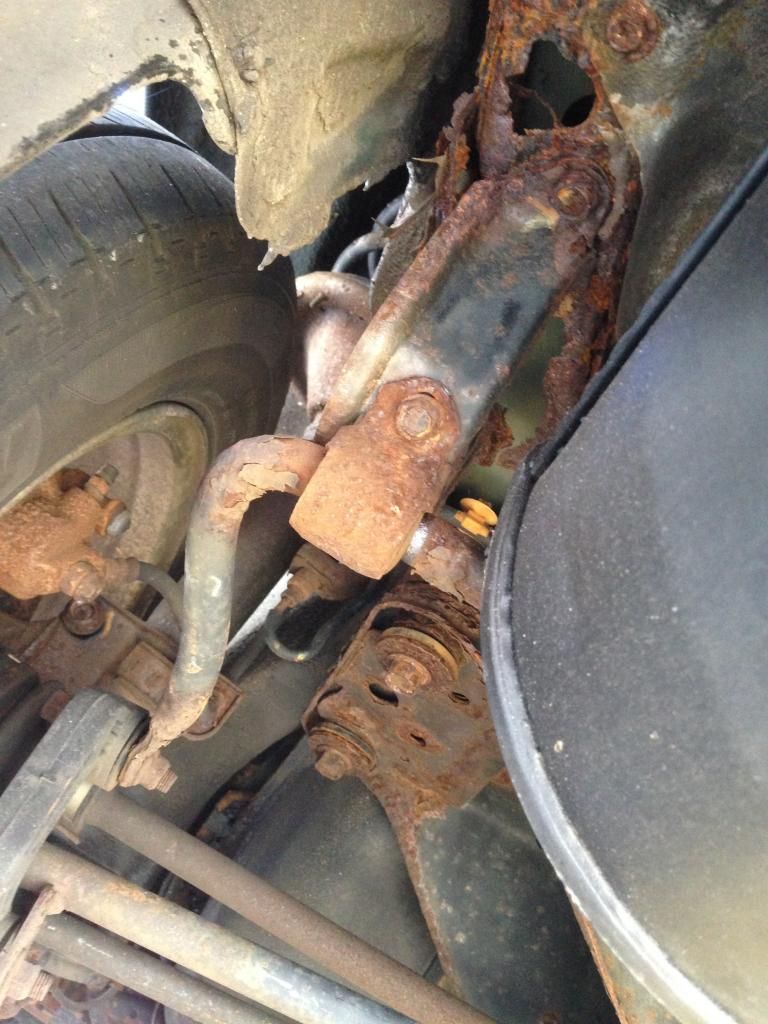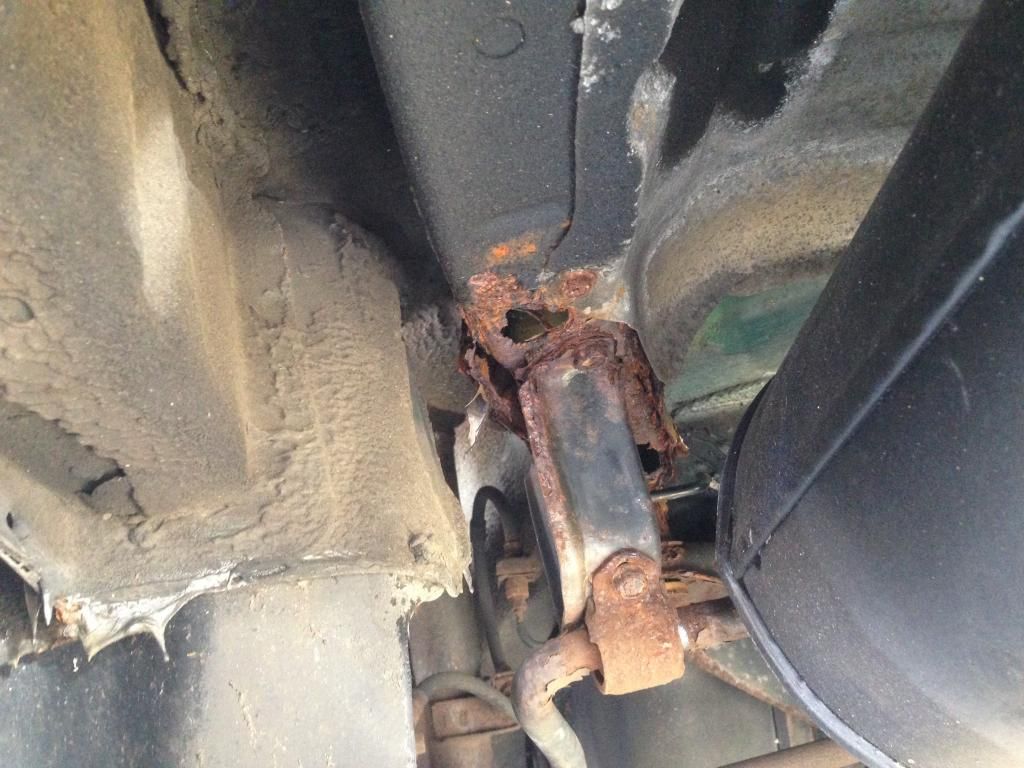 Subaru Legacy for Sale
Auto Services in New Jersey
Auto Repair & Service, Automobile Parts & Supplies, Auto Transmission
Address: 370 E Main St, Denville
Phone: (973) 627-6110
---
Automobile Parts & Supplies, Used & Rebuilt Auto Parts, Auto Transmission
Address: Englewd-Clfs
Phone: (888) 822-2839
---
Automobile Body Repairing & Painting, Glass-Auto, Plate, Window, Etc, Towing
Address: 1864 Chews Landing Rd, Swedesboro
Phone: (856) 228-1200
---
Automobile Body Repairing & Painting, Towing
Address: 4705 Hollis Court Blvd, West-New-York
Phone: (718) 352-1414
---
Automobile Body Repairing & Painting, Used & Rebuilt Auto Parts
Address: 183 E Main St, Prospect-Park
Phone: (973) 942-1010
---
Auto Repair & Service, Automobile Detailing, Auto Oil & Lube
Address: 2198 E Huntingdon St, West-Collingswood
Phone: (866) 595-6470
---
Auto blog
Thu, 10 Oct 2013 09:57:00 EST
Each year, Motor Trend hands out its coveted Golden Calipers to its Car, Truck and SUV of the Year, and in the latter category, this year's bragging rights belong to the redesigned Subaru Forester. In the 14-year history of the SUV award category, Subaru is the only automaker to win three times (2009, 2010 and 2014) and the Forester is the only model to make a return appearance having also won the award back in 2009. In the last six years, this award has either gone to a Subaru or to a luxury crossover/SUV (Mercedes GL-Class in 2013, Land Rover Range Rover Evoque in 2012 and Porsche Cayenne in 2011).
Out of the 13 new or updated crossovers and SUVs in contention for the award, the 2014 Forester came out on top thanks its value, fuel efficiency and fun-to-drive attitude. Rather than a head-to-head battle, the utility vehicles are all judged on six criteria (design, engineering, efficiency, safety, value and performance of intended function). Other vehicles on the consideration list included the Acura MDX, Jeep Grand Cherokee, Land Rover Range Rover Sport and Toyota RAV4.
Scroll down for a video report from Motor Trend as well as a press release from Subaru.
Tue, 04 Feb 2014 09:50:00 EST
Subaru has been one of the industry's hottest automakers, recording record sales month after month. Those handsome figures have come largely on the backs of its crossover lineup, however - models like Forester, Outback and XV Crosstrek have been carrying all the water. The Japanese marque has seen less noteworthy performance out of its midsize sedan, the Legacy, but a new one is slated to be revealed later this week at the Chicago Auto Show, and it hopes to improve the company's family sedan fortunes.
Leaked here in these first photos, the 2015 Legacy picks up some cues from the brash Legacy Concept revealed at the 2013 Los Angeles Auto Show, but it loses some impact and gains a pair of rear doors versus the showcar. There's little new visual ground broken, but the overall look is more harmonious than its balloon-fendered predecessor. As is often the case, it has features that make us think of other cars, but overall, it looks to be a handsome (if conservative) design. We particularly like the sleeker roofline and the bold front grille treatment - the latter will likely serve well as the face of the next Outback.
Subaru has traditionally offered function-over-form interiors, and while the new dashboard remains visually staid, it looks to have picked up a number of nice new features, including improved HVAC controls, a new steering wheel and freshened touchscreen navigation system.
Mon, 03 Dec 2012 18:31:00 EST
Part of the festivities that encompass the LA Auto Show is the annual LA Design Challenge. This year's winner was the Subaru Highway Automated Response Concept, or SHARC. It envisioned automated, zero-emission highway patrolling.
The 2012 edition of the challenge was to envision the future of highway patrol in the year 2025. The goal was to conceptualize a vehicle that would account for the needs of "dynamic urban environments." In addition to Subaru's participation in the contest BMW, General Motors, Honda and Mercedes-Benz, all took part in the challenge.
The SHARC is essentially a law enforcement land-drone. It is entirely automated and runs on renewable energy. Subaru envisioned a future where the Hawaiian Islands are connected to each other by a large highway system. Such an expansive area would require considerable manpower to patrol. The concept of an autonomous patrol vehicle would eliminate the need for a good number of full-time personnel.