Fuel Type:GAS
For Sale By:Private Seller
Transmission:Automatic
Body Type:Sedan
Engine:2.5L 2458CC H4 GAS DOHC Naturally Aspirated
Vehicle Title:Clear

Condition:
Used: A vehicle is considered used if it has been registered and issued a title. Used vehicles have had at least one previous owner. The condition of the exterior, interior and engine can vary depending on the vehicle's history. See the seller's listing for full details and description of any imperfections. ...
VIN (Vehicle Identification Number): 4s3bd6857w7205024
Make: Subaru
Options: Cassette Player, 4-Wheel Drive, CD Player
Model: Legacy
Safety Features: Anti-Lock Brakes
Mileage: 142,000
Power Options: Air Conditioning, Cruise Control, Power Locks, Power Windows
Sub Model: SUS
Exterior Color: Green
Interior Color: Gray
Warranty: Vehicle does NOT have an existing warranty
Number of Cylinders: 4
Year: 1998
Trim: GT Sedan 4-Door
Drive Type: AWD


Selling my Aunts 1998 Legacy SUS sedan that has been well cared for. She bought a new car. 142k miles, automatic. Many new parts: axles, water pump, timing belt, ball joints, exhaust. Drives well and is fully loaded. Quarter panels are nearly rust free. Some rust on rear frame area as shown on pics. Recently had the left rear wheel bearing go bad so the wheel wobbles quite a bit. Needs to be towed. Drives fine otherwise and everything works as it should. May need new rear struts in the near future. Thats the only thing that needs attention that I can see. Cold AC and hot heat. 973-214-0313 - text or call- Come see it in Stanhope NJ if you would like to inspect prior to bidding.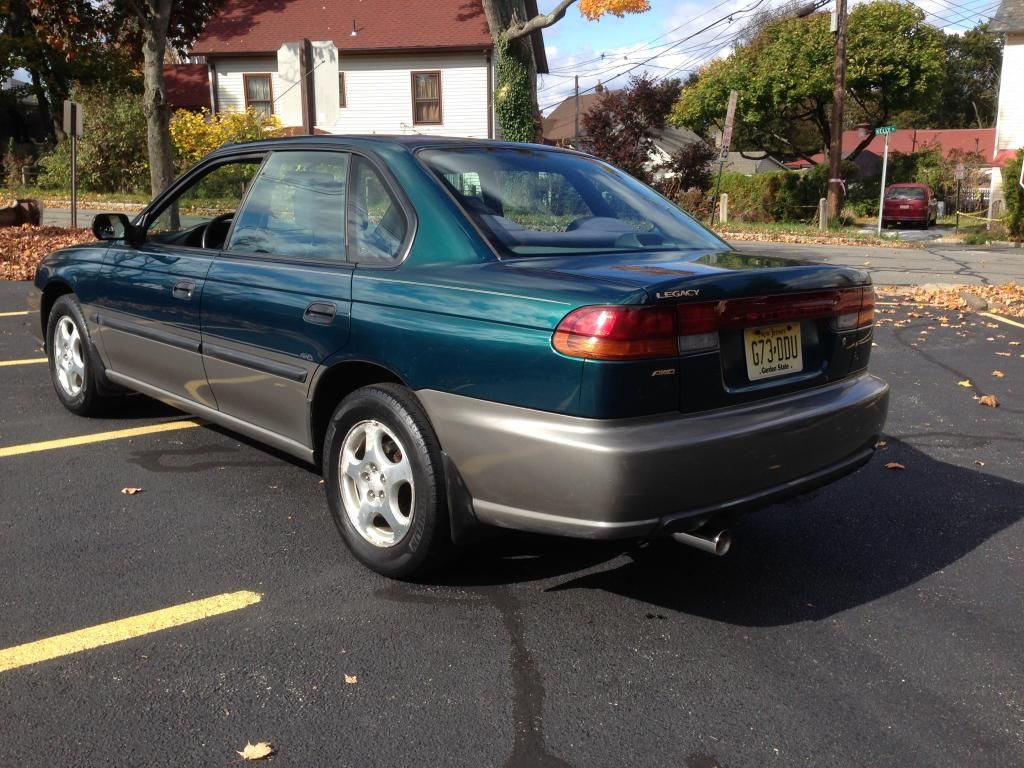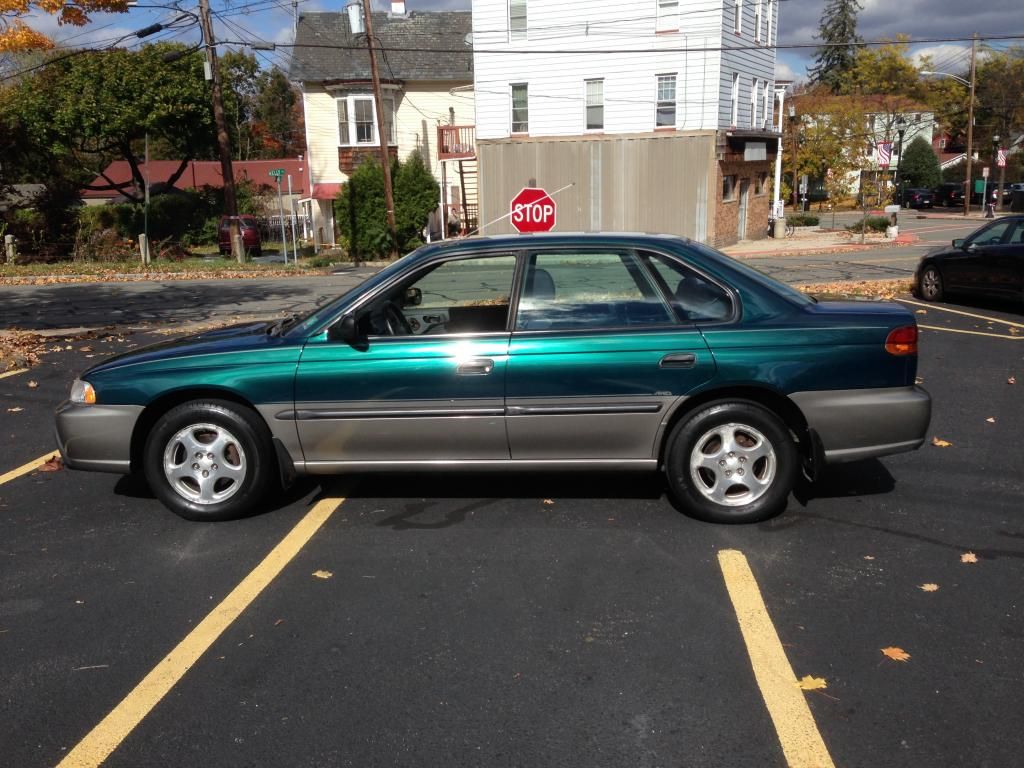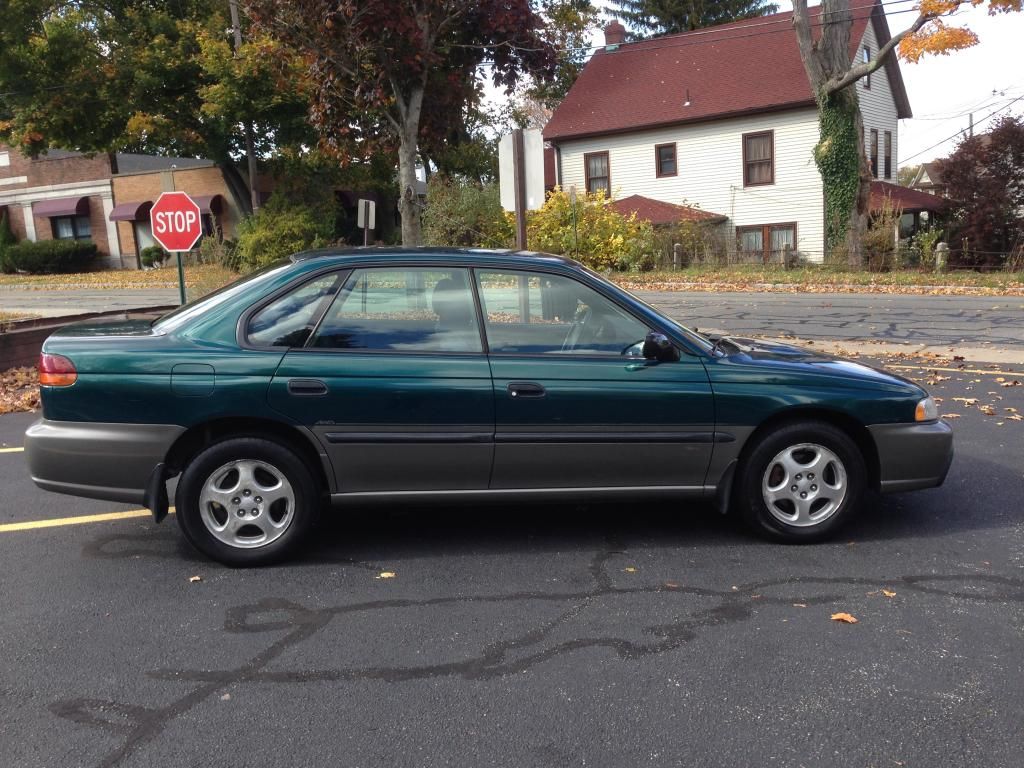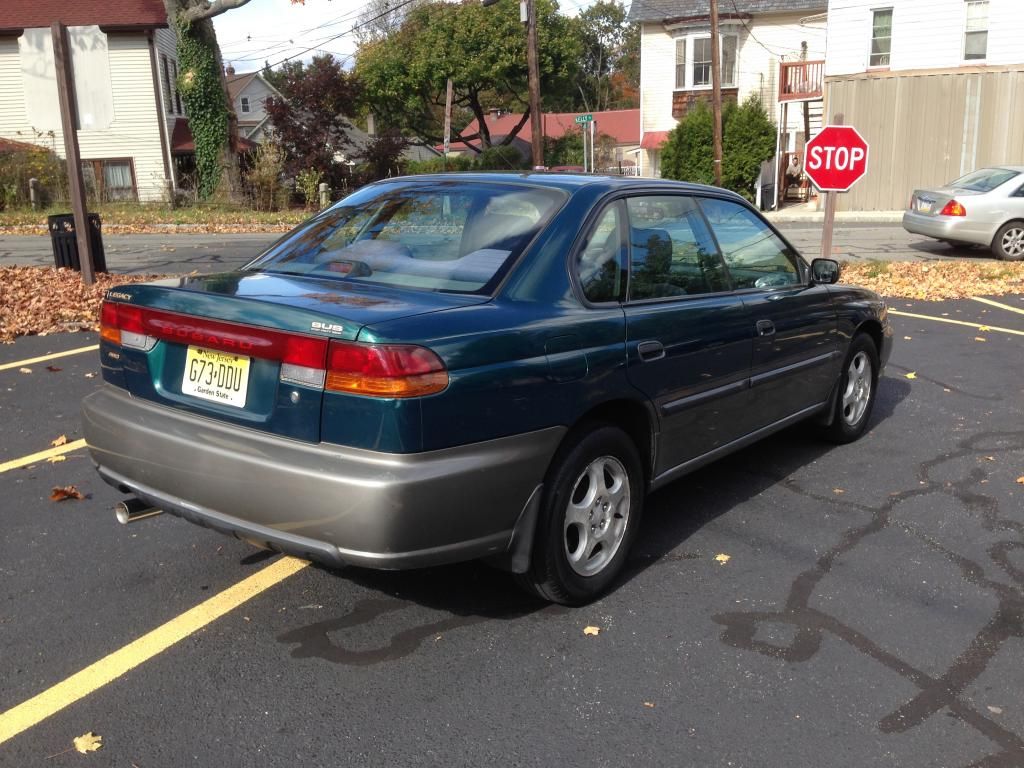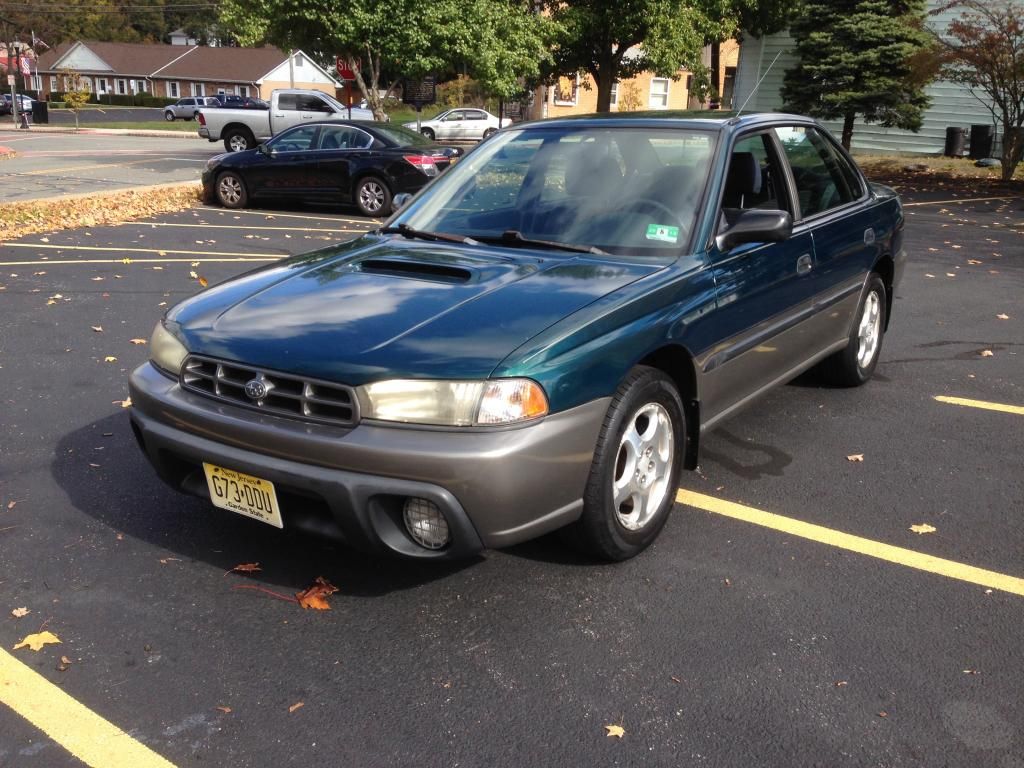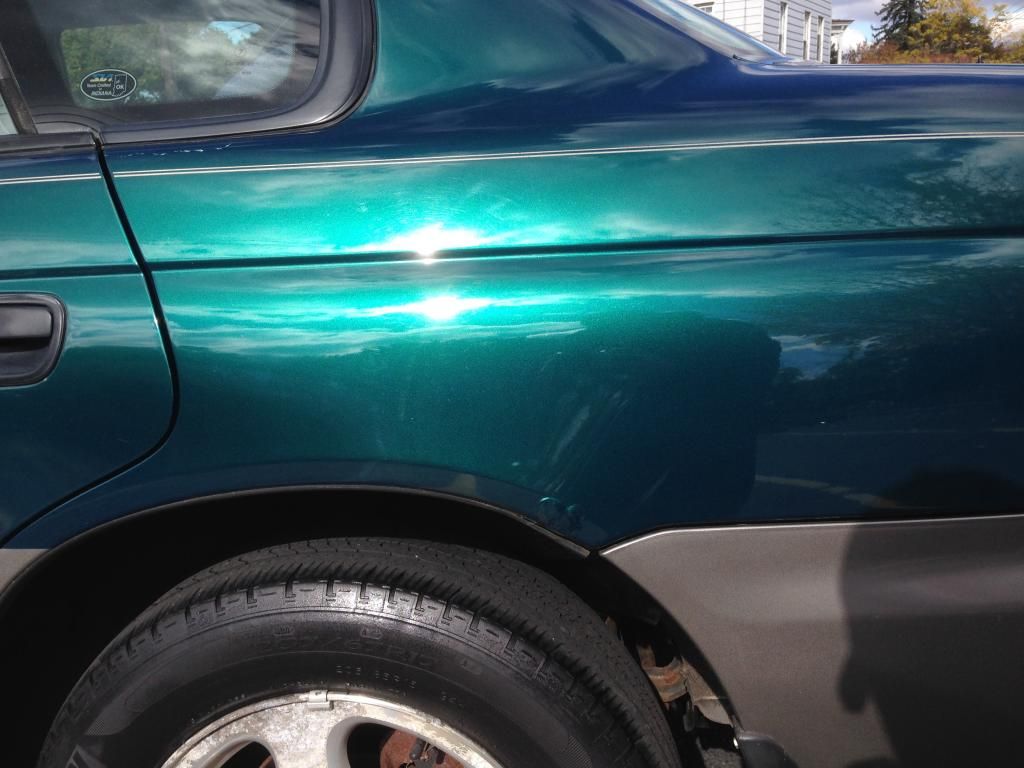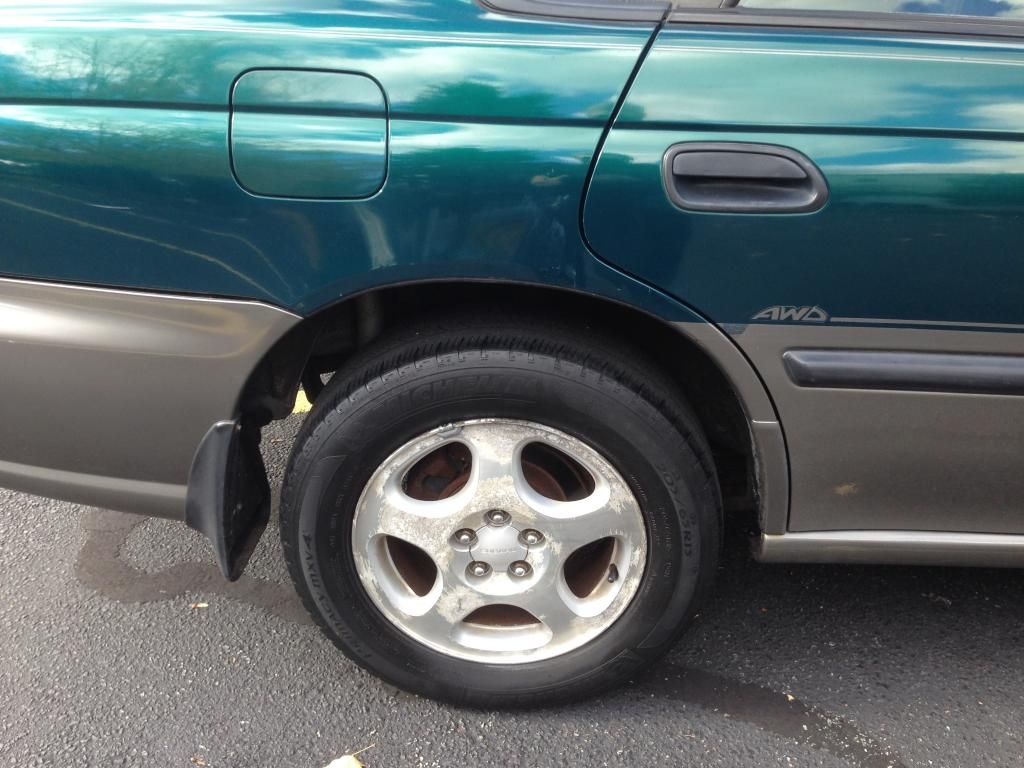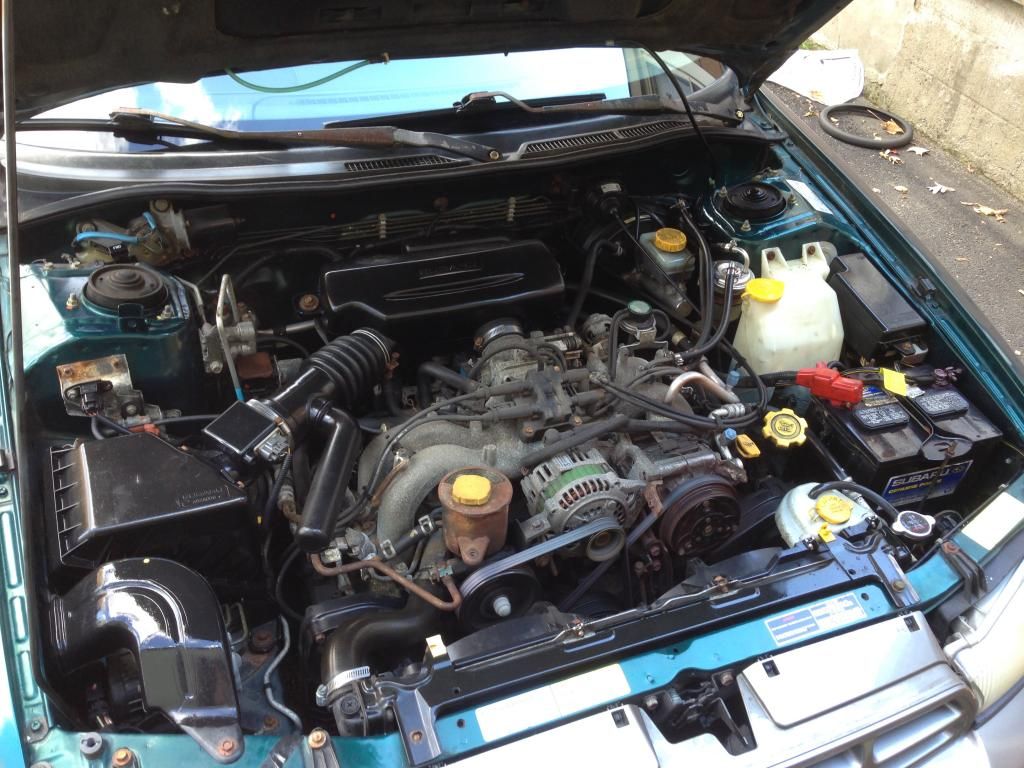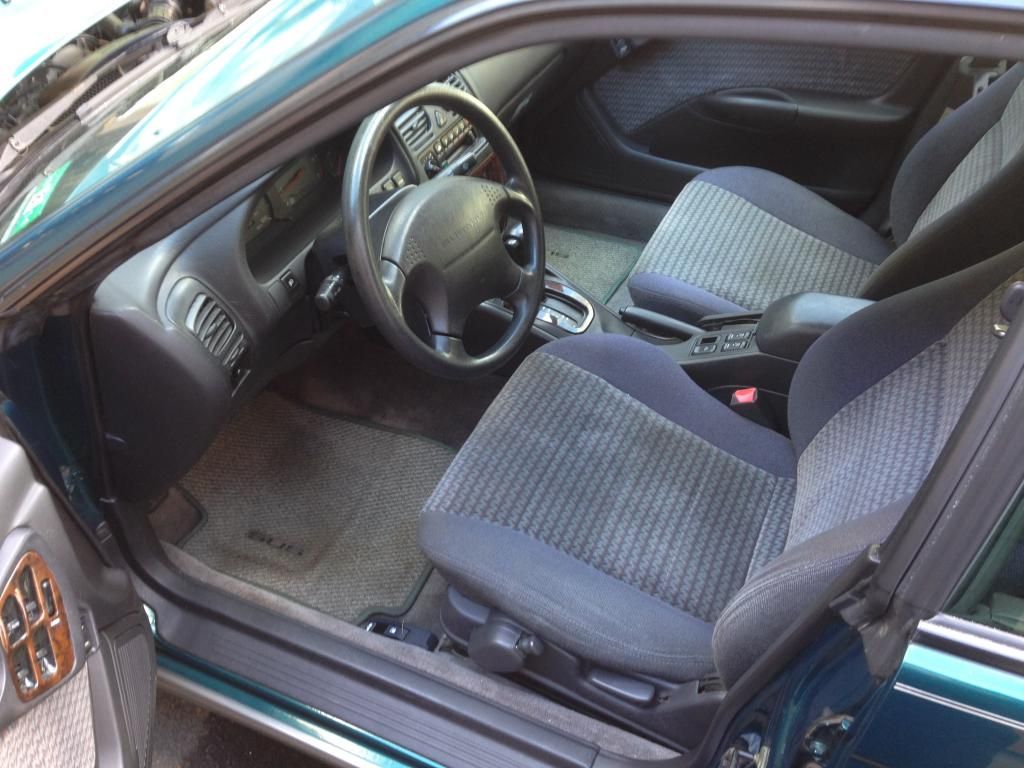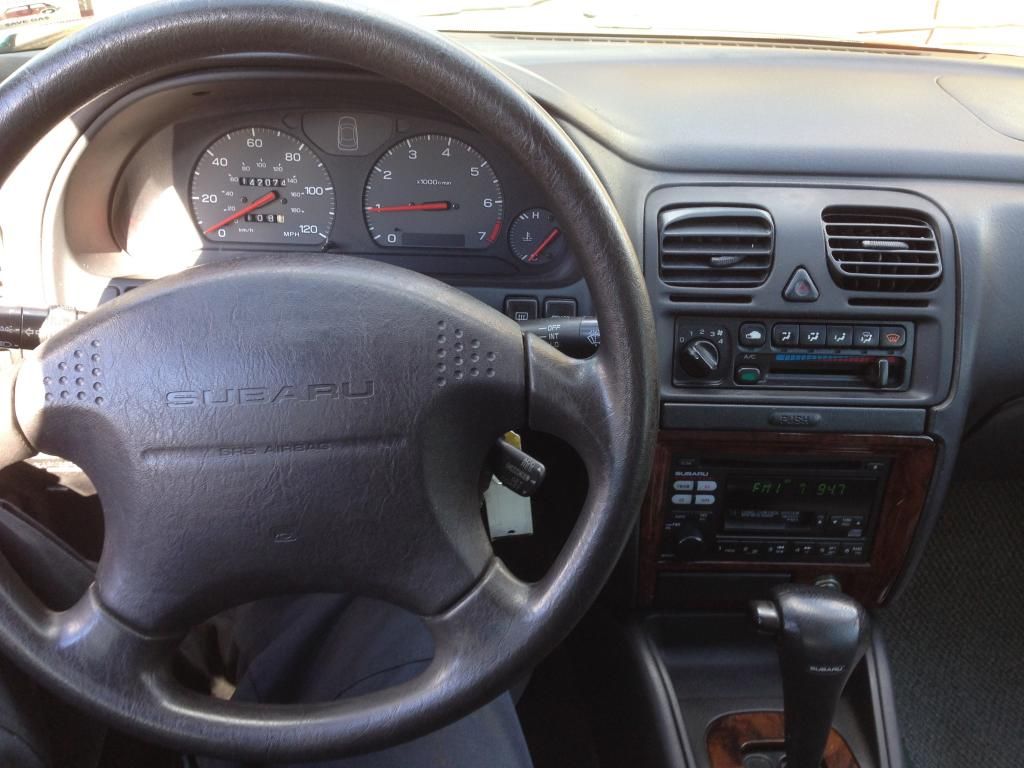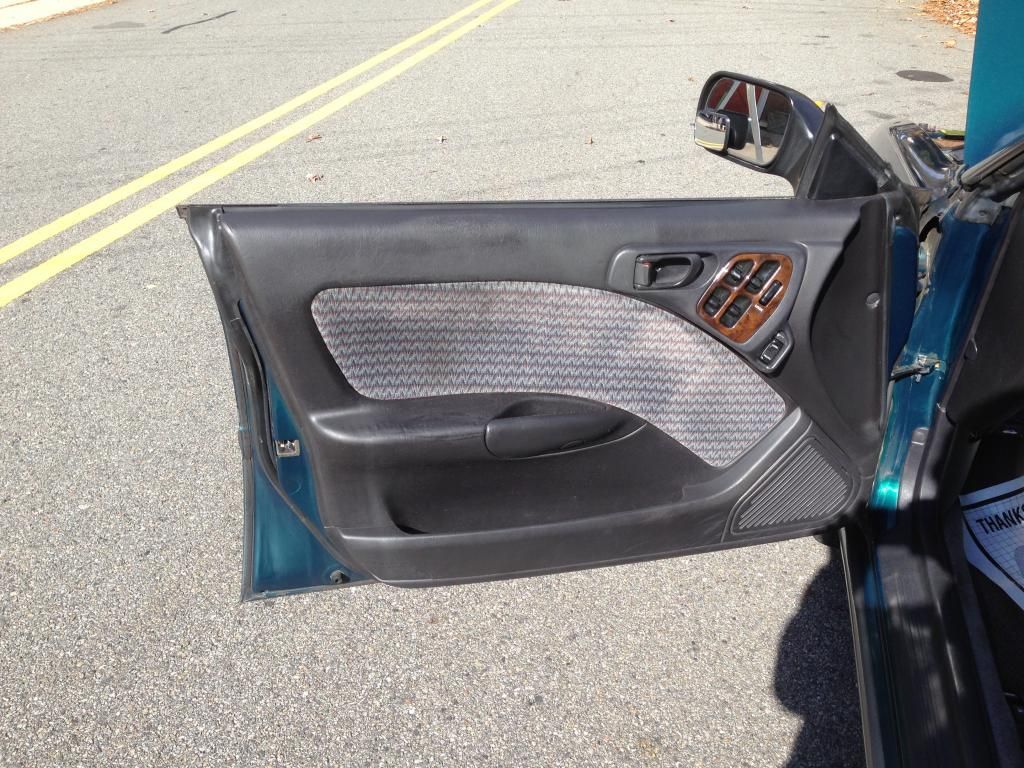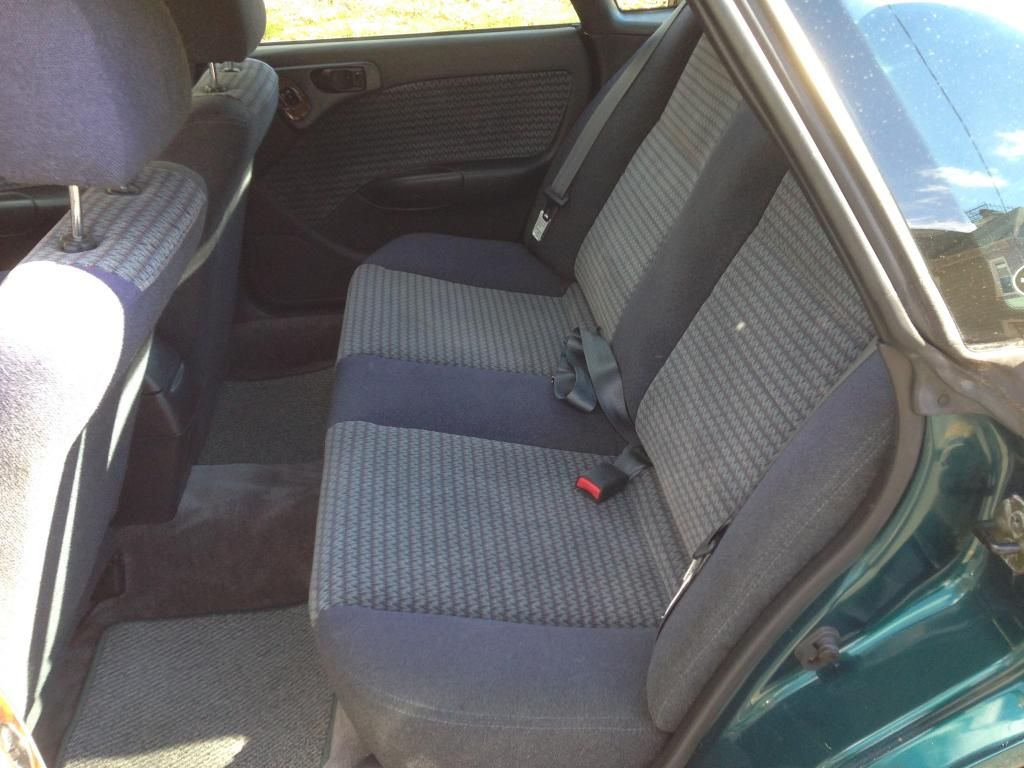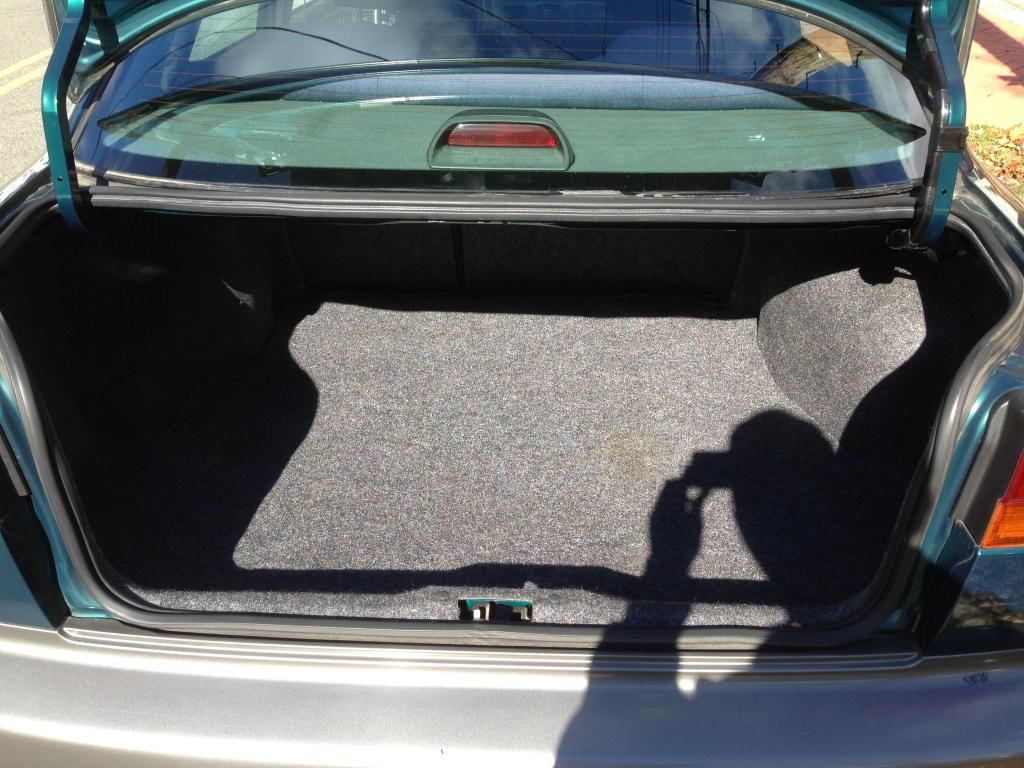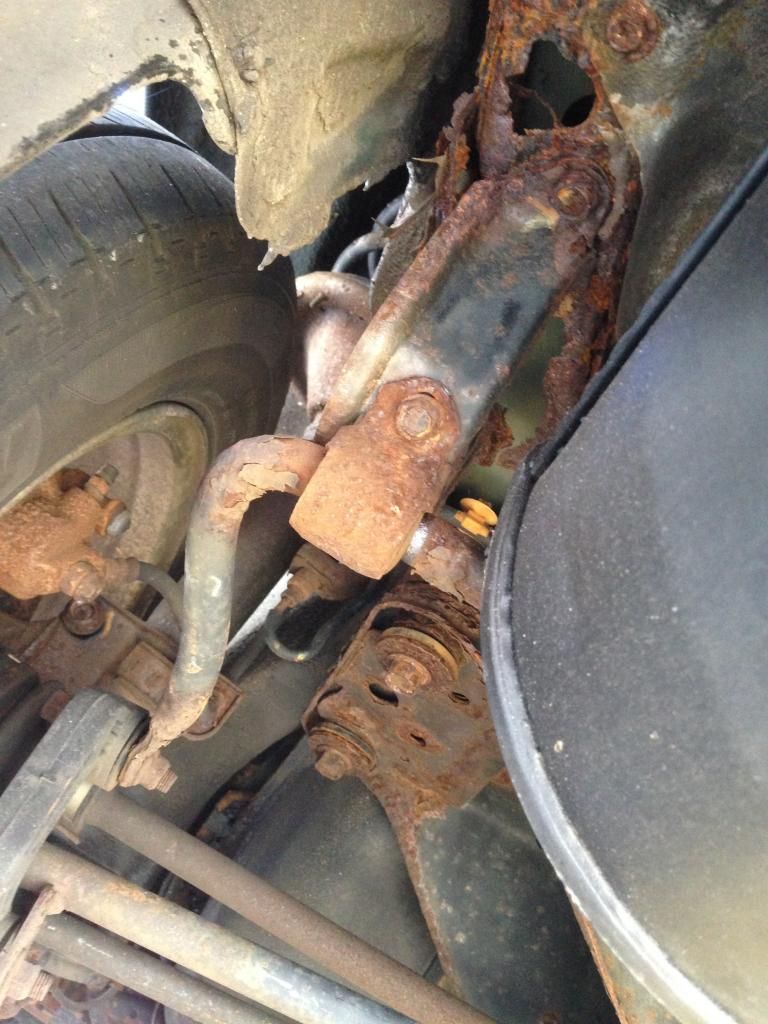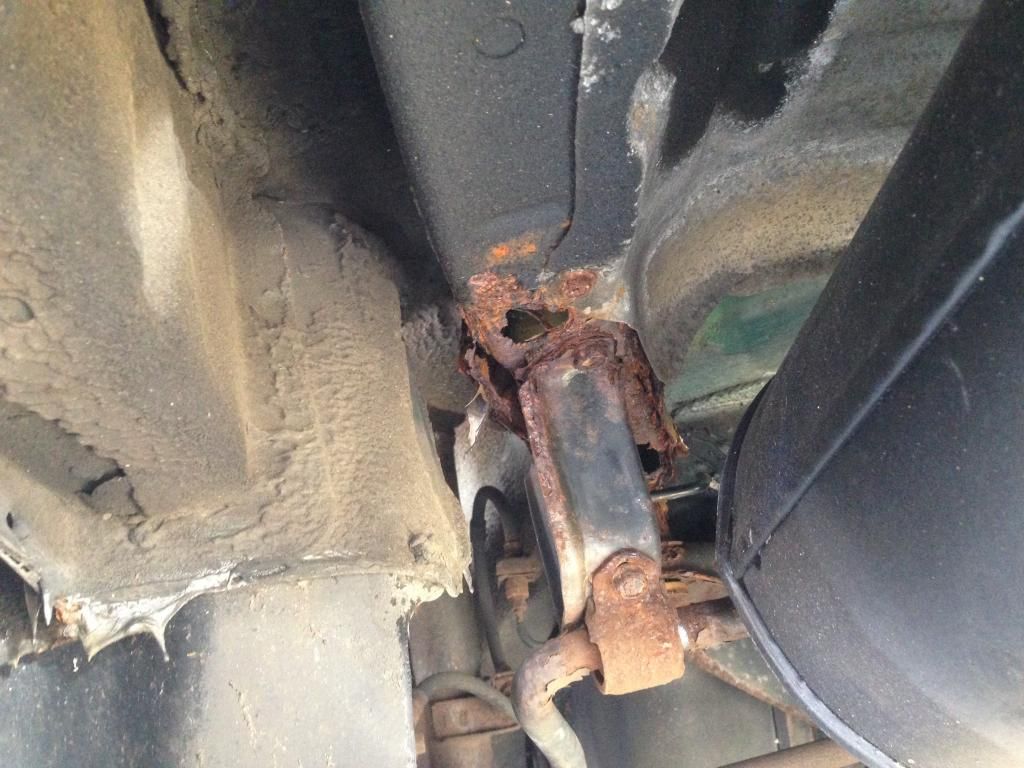 Subaru Legacy for Sale
Auto Services in New Jersey
Auto Repair & Service
Address: 357 Philmont Ave, Willingboro
Phone: (215) 364-4922
---
Auto Repair & Service, Automobile Electric Service
Address: 76 sidney st, Cresskill
Phone: (866) 595-6470
---
Auto Repair & Service, Auto Oil & Lube, Automobile Accessories
Address: 2080 Stillwell Ave, Port-Monmouth
Phone: (718) 449-0800
---
Auto Repair & Service
Address: 498 Humboldt St, Secaucus
Phone: (718) 383-4510
---
Auto Repair & Service
Address: 120 19th St, West-New-York
Phone: (718) 768-0622
---
Auto Repair & Service, Automobile Inspection Stations & Services, Tire Dealers
Address: 101 Yale Ave, Audubon-Park
Phone: (484) 477-4500
---
Auto blog
Tue, 22 Jul 2014 16:01:00 EST
A recently filed lawsuit in federal court against Subaru of America and its parent Fuji Heavy Industries claims that several recent models burn an excessive amount of oil. The case, which is seeking class-action status, covers examples of the 2011-2014 Forester, 2013 Legacy and 2013 Outback with the 2.5-liter four-cylinder engine and the 2012-2013 Impreza and 2013 XV Crosstrek with the 2.0-liter four-cylinder.
The suit alleges that Subaru knew about the excessive oil consumption but didn't fix the problem, according to USA Today. It contends that owners have to spend an unreasonable amount of money to keep these models topped up with Texas tea, and that the people represented wouldn't have bought the vehicle if they had known that this could happen.
As proof of Subaru's knowledge of excessive oil use, the lawsuit cites four technical service bulletins from the company telling dealers about the issue, although, that would seem to partially invalidate the claim that the automaker hasn't attempted to fix things. The case was filed on behalf of two men, one with a 2014 Forester and the other with a 2013 Outback. "Following an extensive investigation, we now look forward to litigating the case," said Matthew Schelkopf, an attorney for the plaintiffs, to USA Today.
Fri, 21 Mar 2014 13:28:00 EST
The Subaru WRX has always needed a dash more style, and the do-it-yourself carmakers at Factory Five are looking to accomplish a lot more than that with their new mid-engine, rear-wheel drive 818. The sports car started with a contest in 2011 to create the shape for the company's next vehicle, while sticking within certain limits. A designer named Nouphone Bansasi had his entry chosen, and first cars were completed last year.
The 818 is named after its target weight of 818 kilograms (1,803 pounds), and it's offered in two forms. The S starts at $9,990 and is meant for street use, with two seats and a basic interior. The R model for $10,990 is more track-focused and features a tiny windshield and full roll cage. The company claims that complete cars can be built for around $15,000, after factoring in the donor Subaru. Performance is very brisk, with acceleration to 60 miles per hour in under four seconds, according to Motor Authority.
The kits are meant to be something that even a relative novice could put together. All the builder needs to provide is a 2002-2007 Impreza or WRX. The car donates its turbocharged boxer four-cylinder engine, transmission, axles, brakes, steering and other major components. Factory Five supplies the spaceframe, body, suspension, lights, windshield and some interior trim. It doesn't even need paint, thanks to its gel-coated fiberglass body panels. The company also offers a laundry list of options, including carbon fiber aero components, upgraded suspension parts, improved brakes and more. Kits can be ordered in either left- or right-hand drive.
Sun, 11 Aug 2013 19:20:00 EST

Out of all the automakers doing business in the US, Subaru is the one that has carved out the most interesting niche for itself in the minds and lifestyles of buyers. Outdoorsy types, dog lovers and active families alike flock to Subaru's rugged nature and all-wheel-drive utility - and they're fiercely loyal, which is probably why Subaru has become a success story.
But Subaru is still a relatively small player in the US market, and with recent profits surging, parent company Fuji Heavy Industries is facing a dilemma: continue on with the successful niche market Subaru has carved out for itself, or attempt to go mainstream and give big players like Nissan and Toyota a run for their money. According to Carscoop, Japan Times and Bloomberg News are reporting that Fuji Heavy is beginning discussions this month to determine which direction Subaru will take.