Fuel Type:GAS
For Sale By:Private Seller
Transmission:Automatic
Body Type:Sedan
Engine:2.5L 2458CC H4 GAS DOHC Naturally Aspirated
Vehicle Title:Clear

Condition:
Used: A vehicle is considered used if it has been registered and issued a title. Used vehicles have had at least one previous owner. The condition of the exterior, interior and engine can vary depending on the vehicle's history. See the seller's listing for full details and description of any imperfections. ...
VIN (Vehicle Identification Number): 4s3bd6857w7205024
Make: Subaru
Options: Cassette Player, 4-Wheel Drive, CD Player
Model: Legacy
Safety Features: Anti-Lock Brakes
Mileage: 142,000
Power Options: Air Conditioning, Cruise Control, Power Locks, Power Windows
Sub Model: SUS
Exterior Color: Green
Interior Color: Gray
Warranty: Vehicle does NOT have an existing warranty
Number of Cylinders: 4
Year: 1998
Trim: GT Sedan 4-Door
Drive Type: AWD


Selling my Aunts 1998 Legacy SUS sedan that has been well cared for. She bought a new car. 142k miles, automatic. Many new parts: axles, water pump, timing belt, ball joints, exhaust. Drives well and is fully loaded. Quarter panels are nearly rust free. Some rust on rear frame area as shown on pics. Recently had the left rear wheel bearing go bad so the wheel wobbles quite a bit. Needs to be towed. Drives fine otherwise and everything works as it should. May need new rear struts in the near future. Thats the only thing that needs attention that I can see. Cold AC and hot heat. 973-214-0313 - text or call- Come see it in Stanhope NJ if you would like to inspect prior to bidding.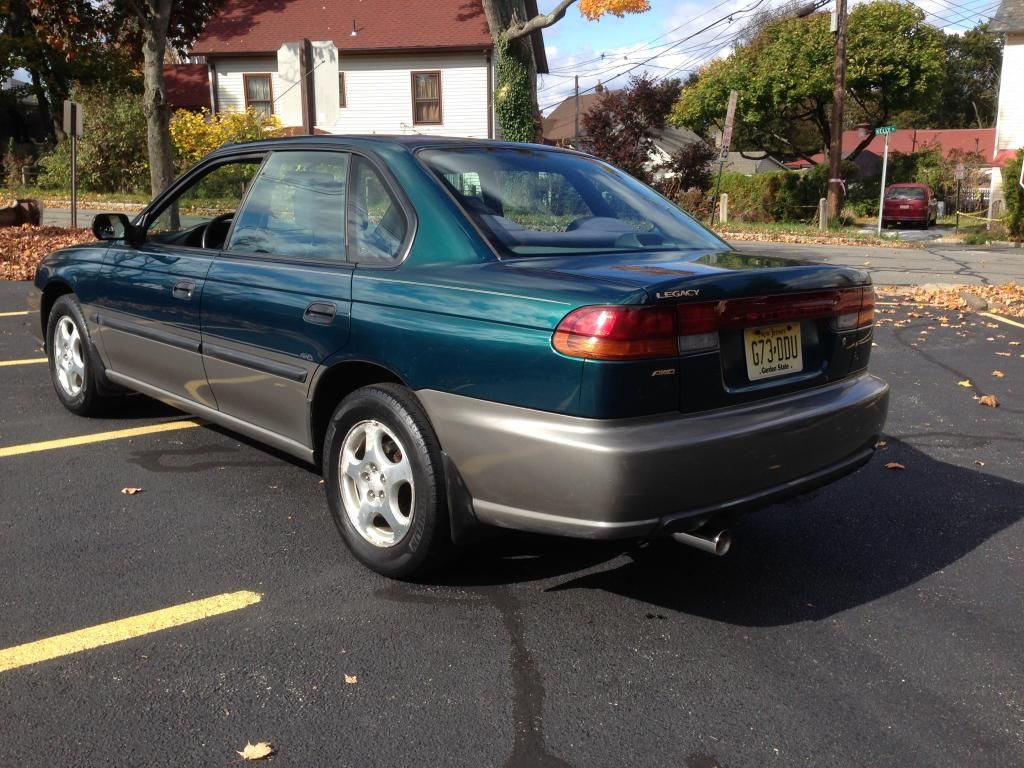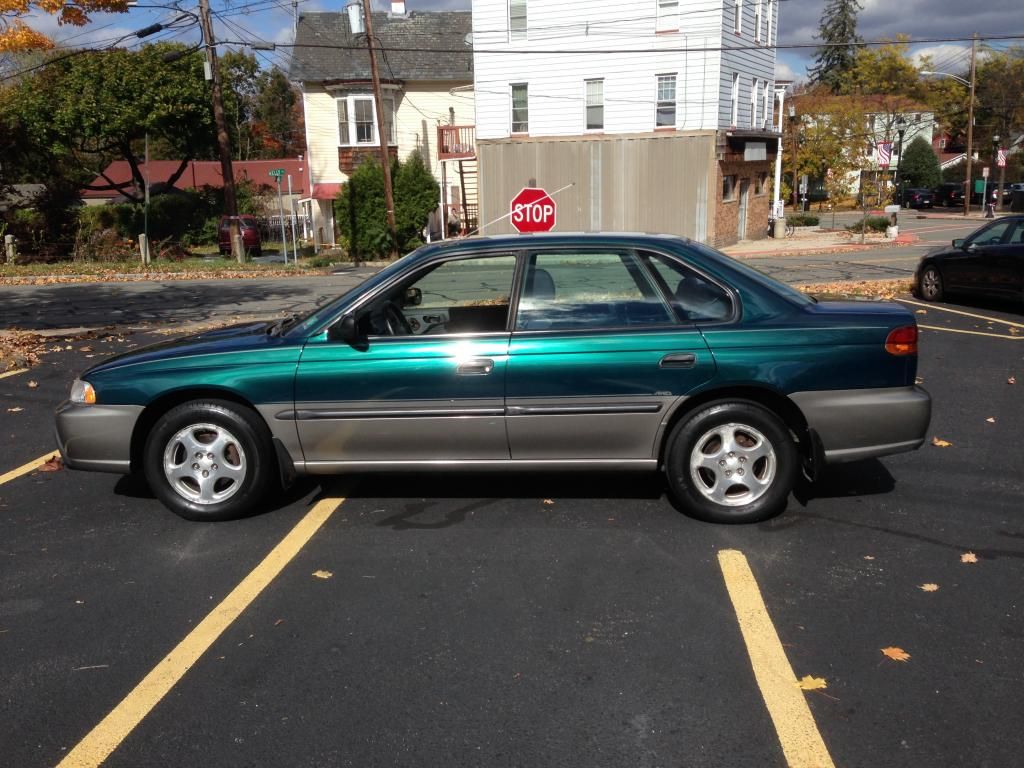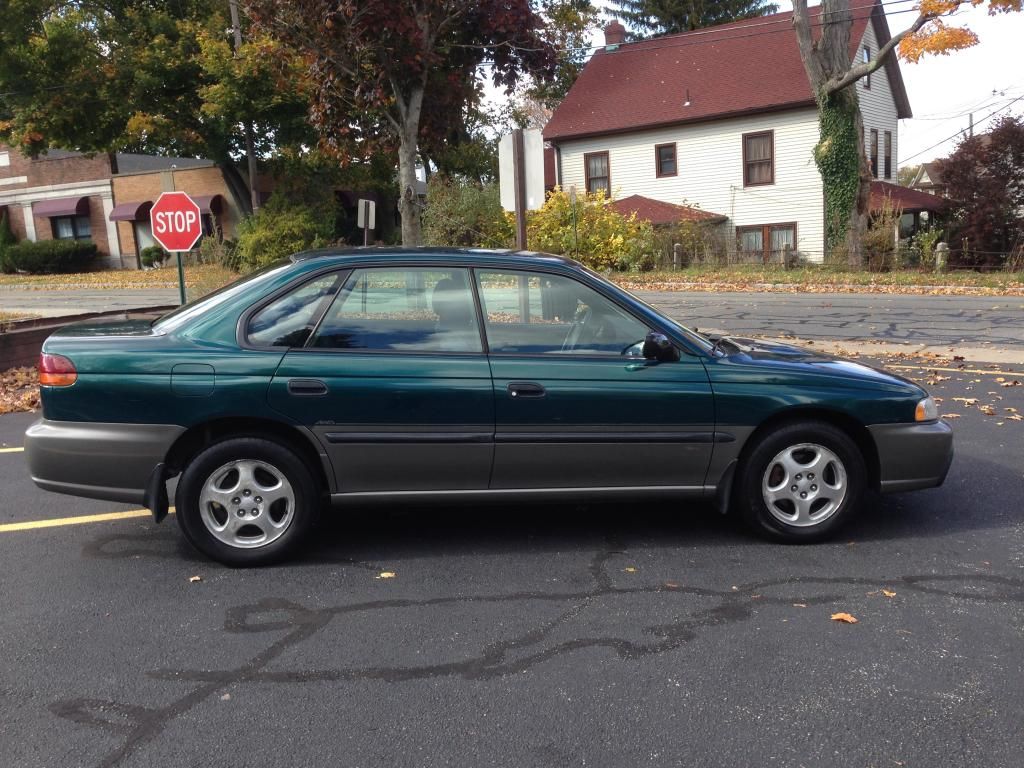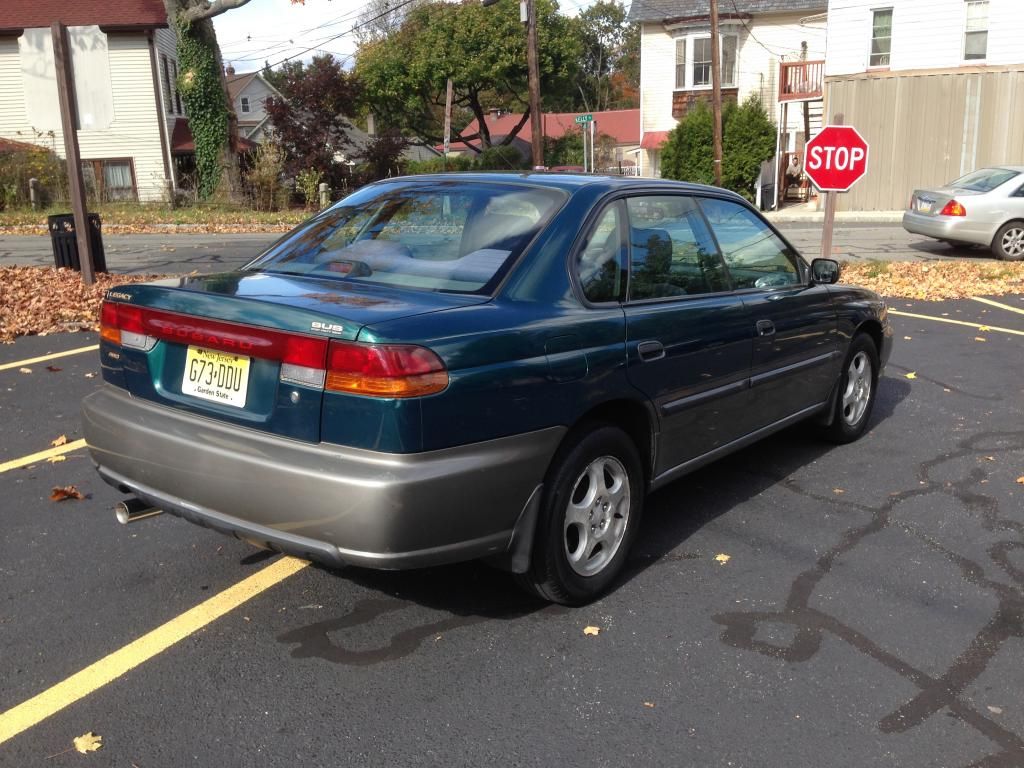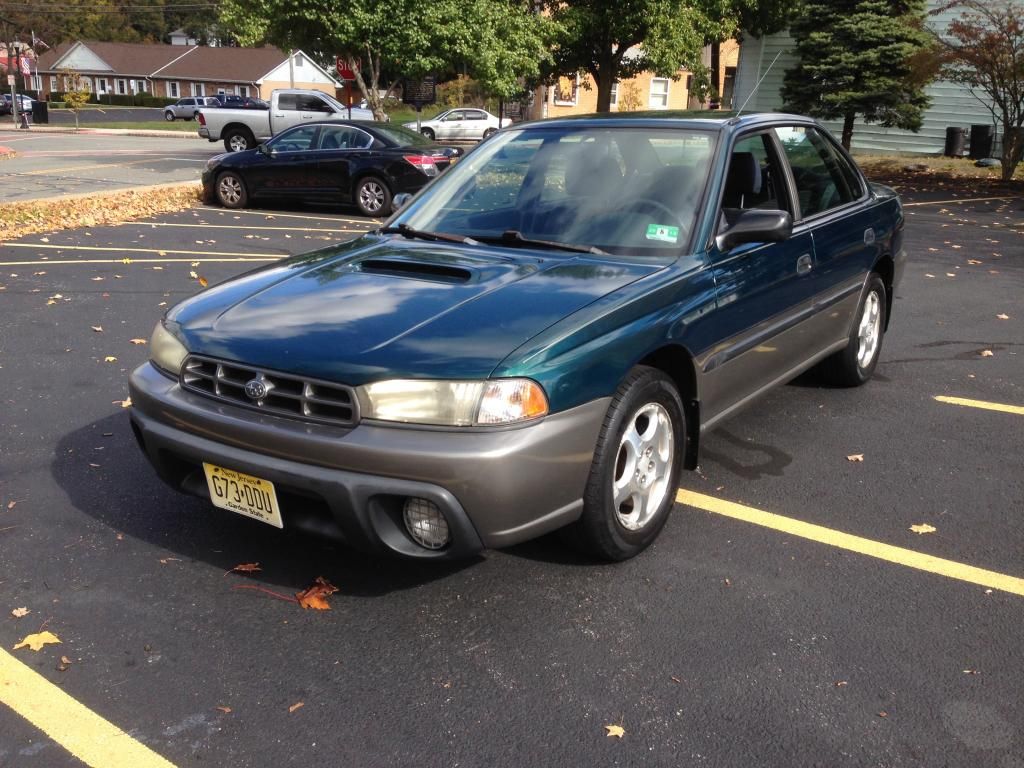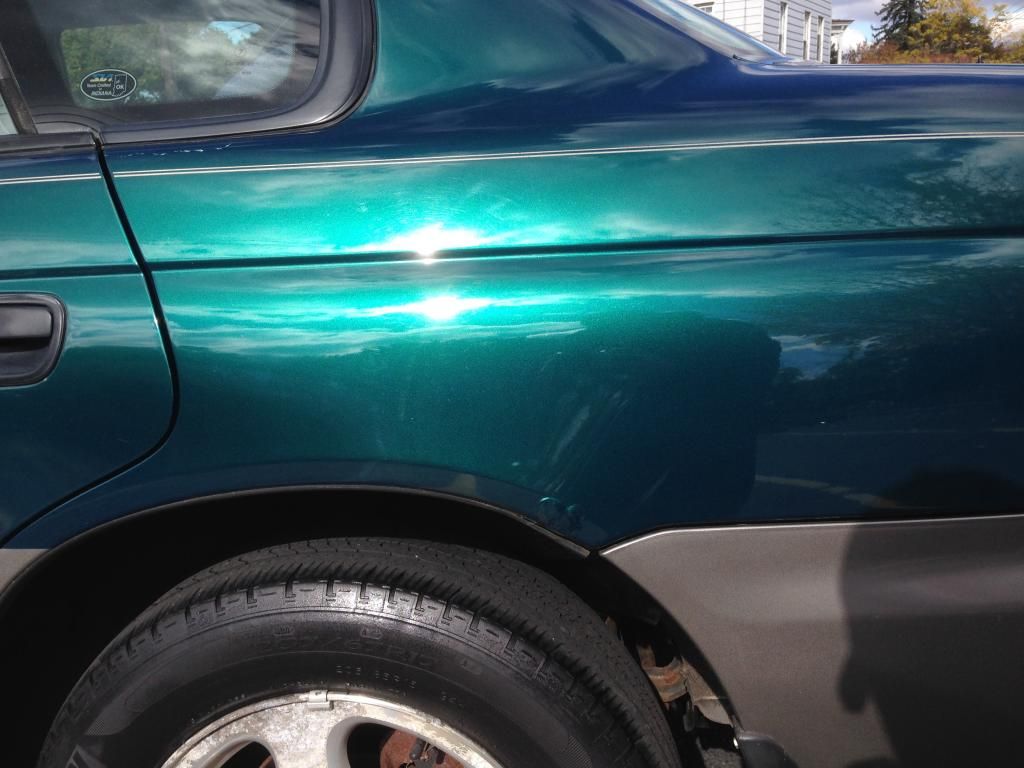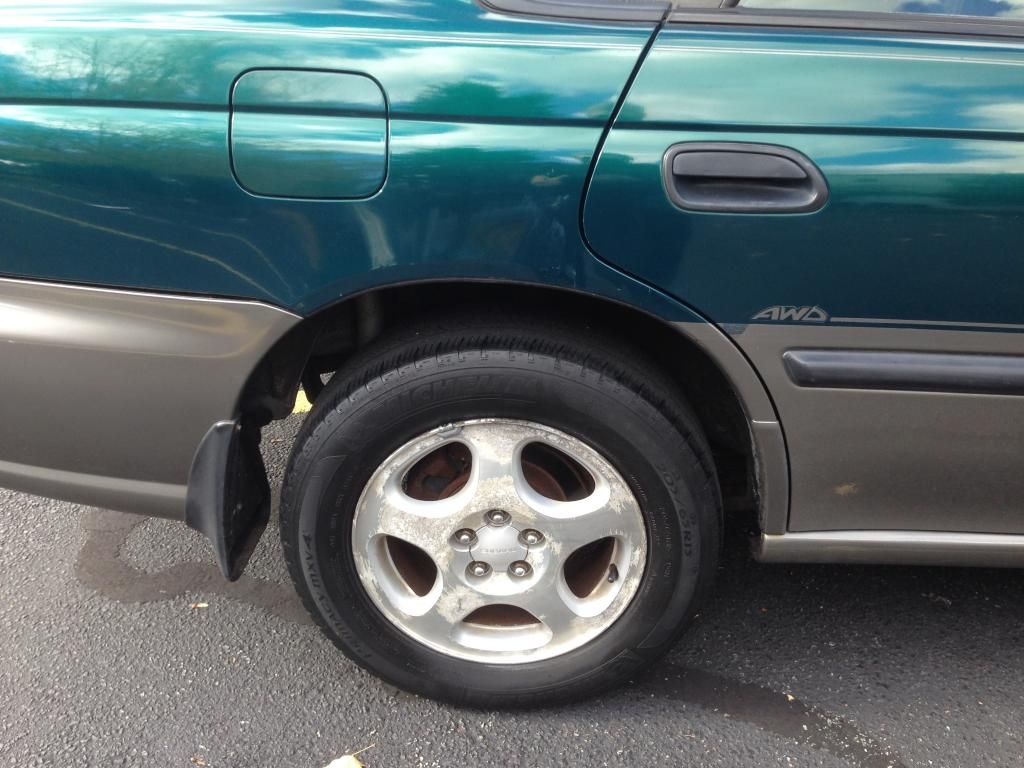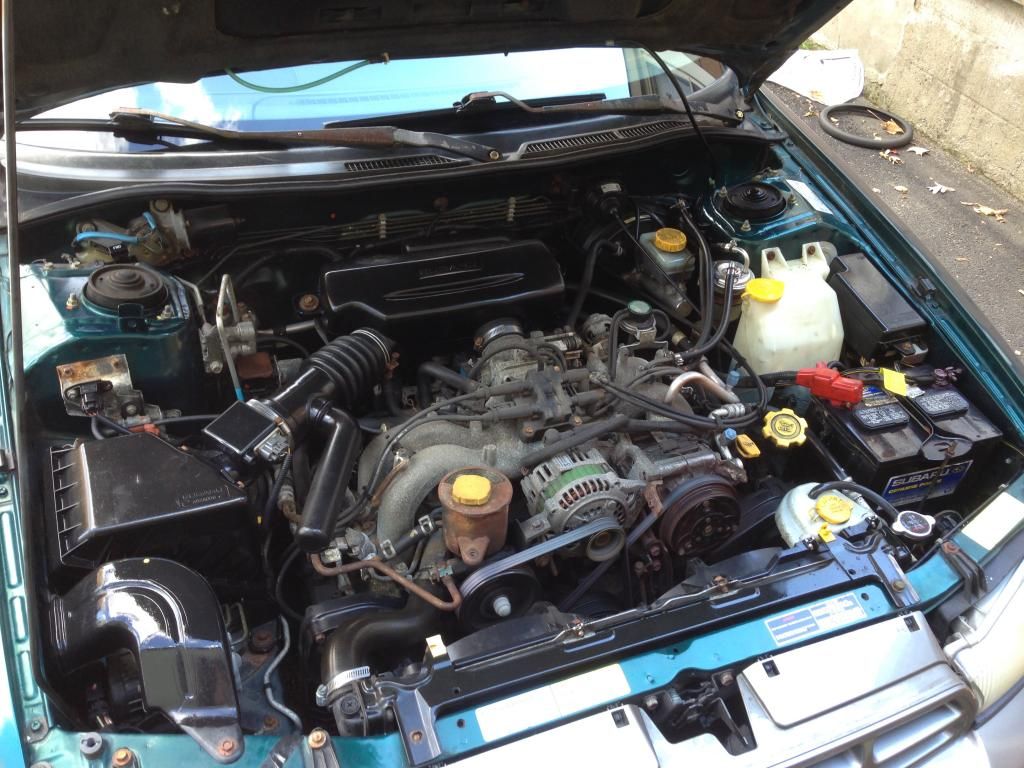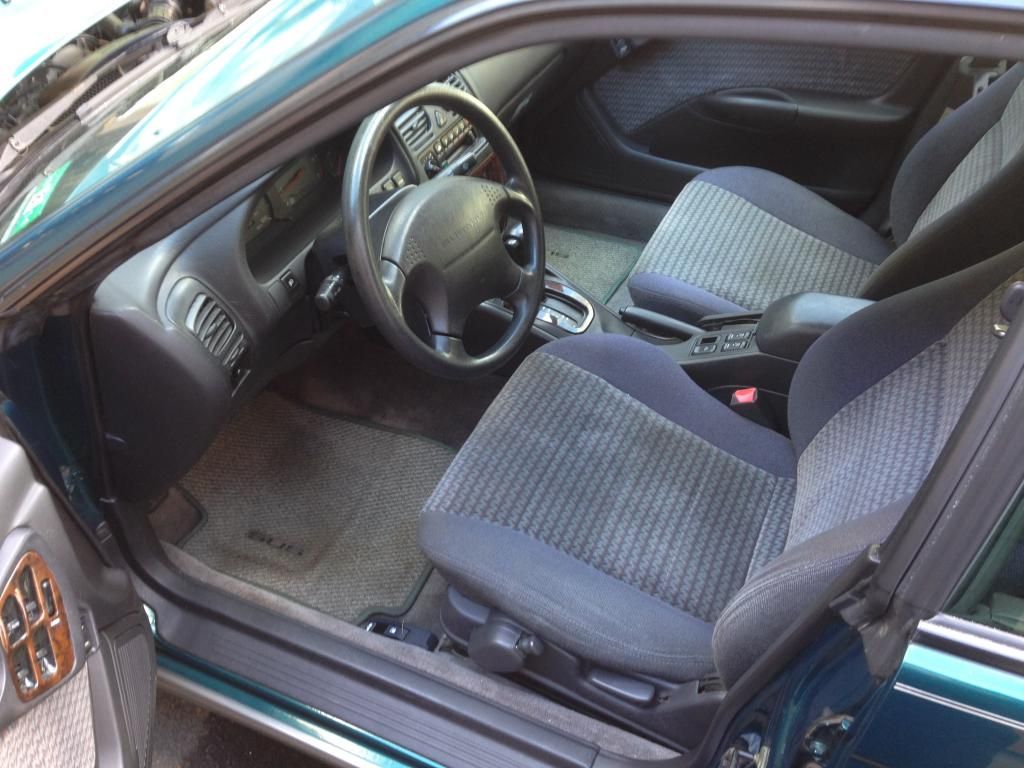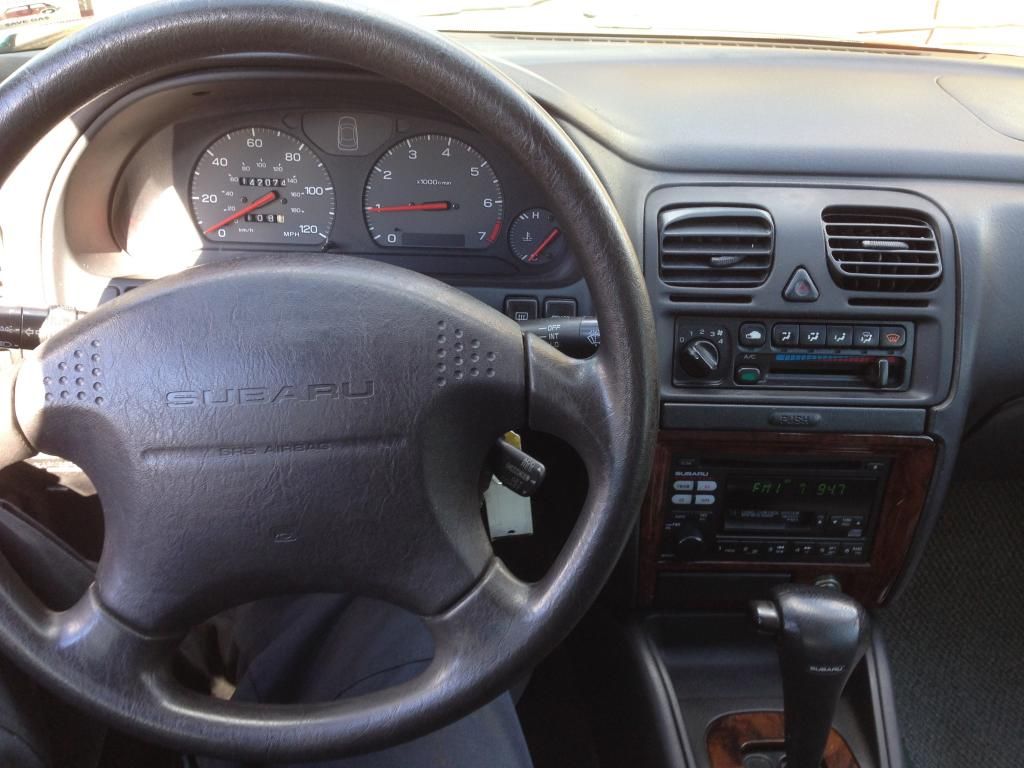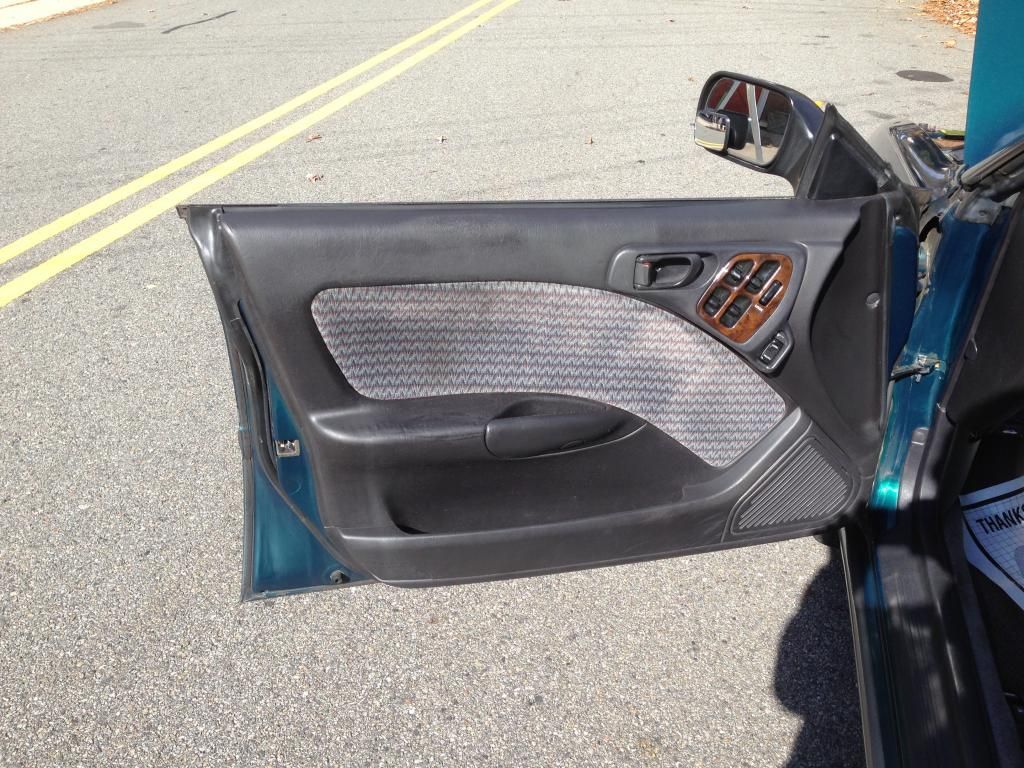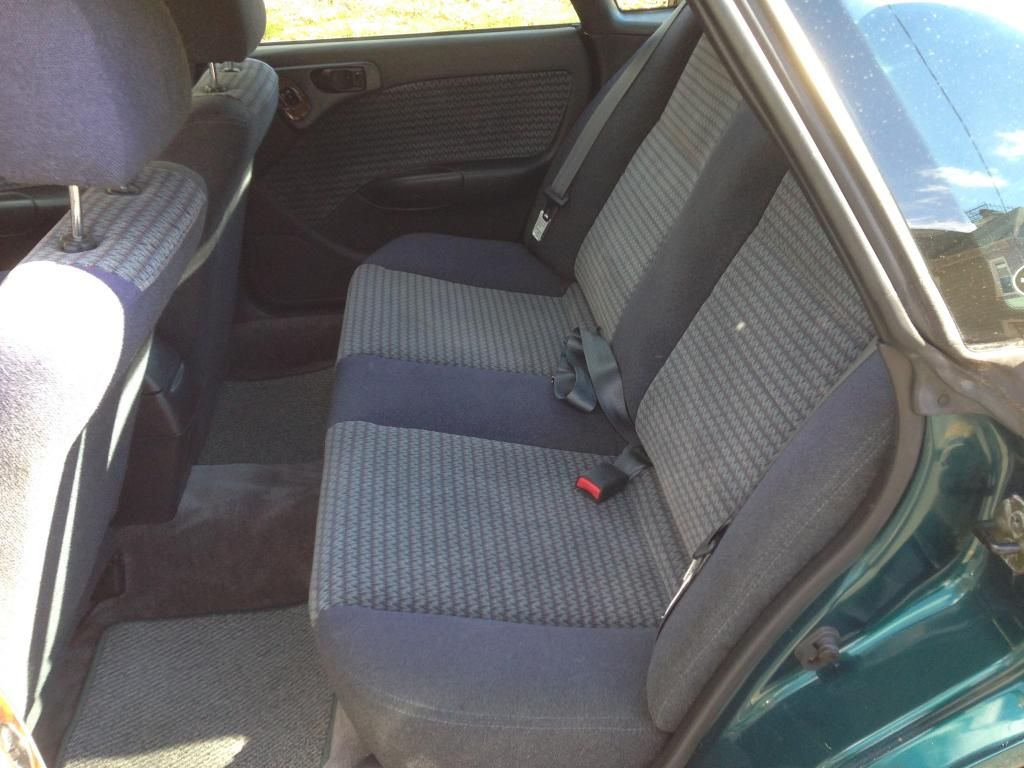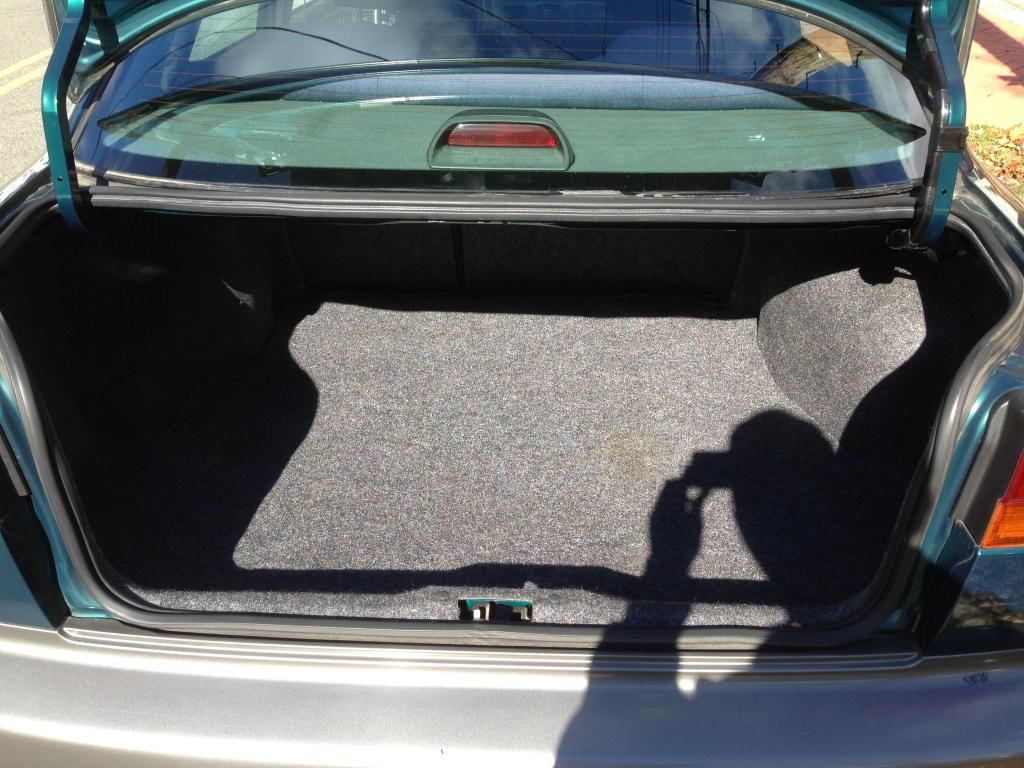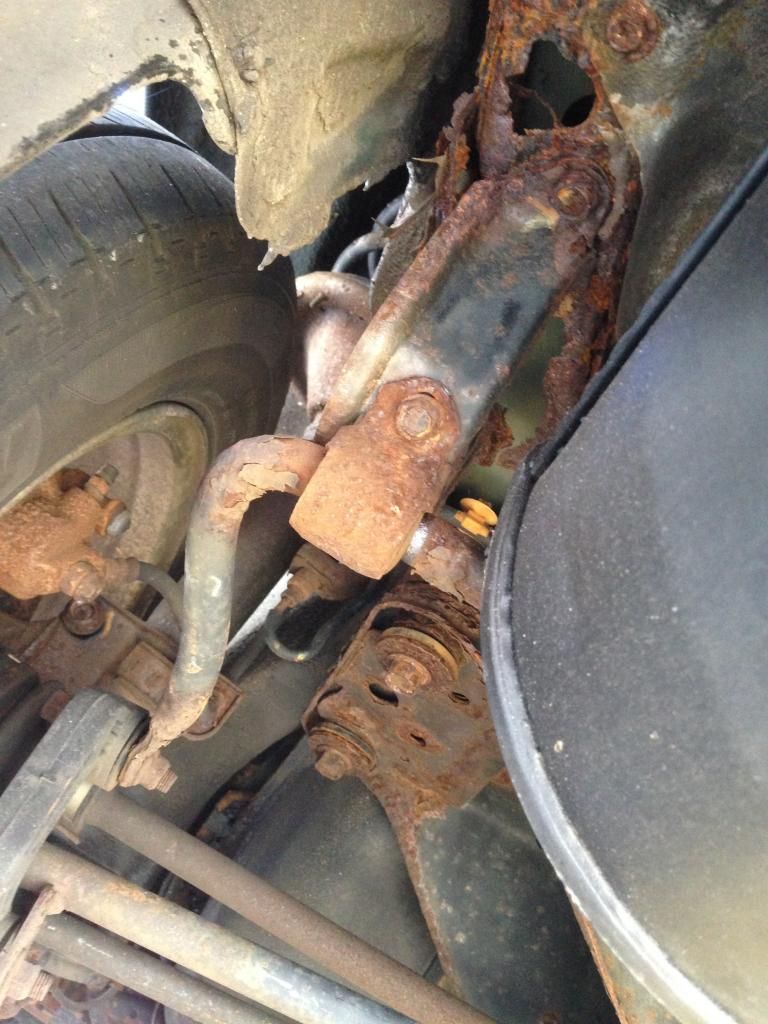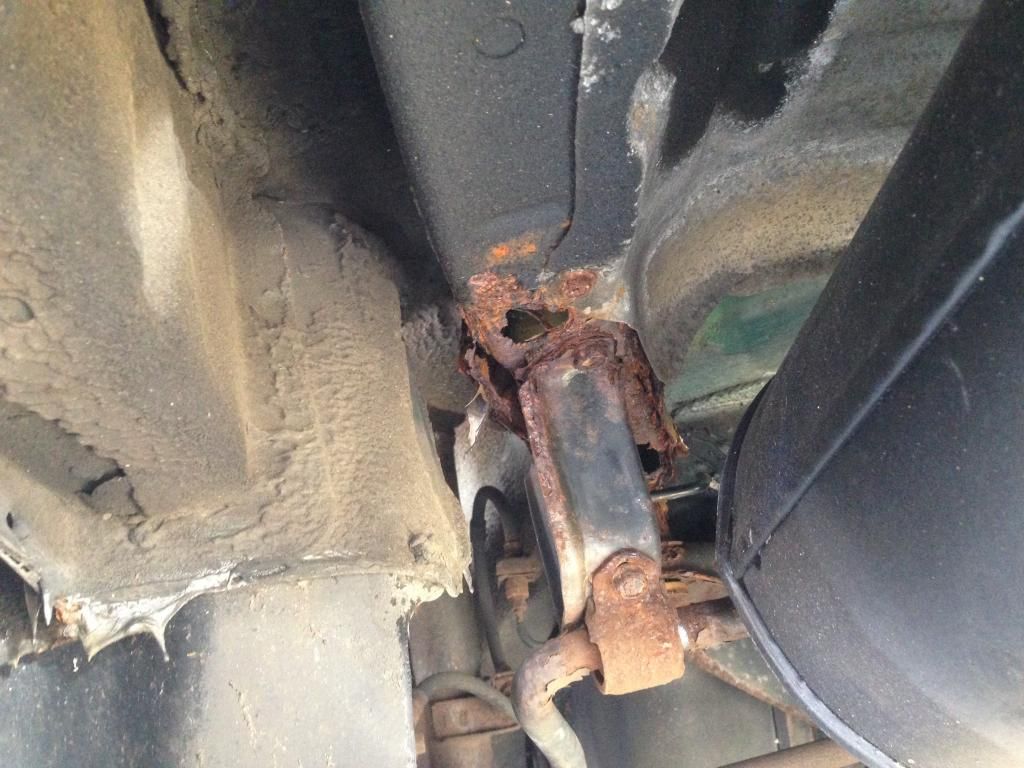 Subaru Legacy for Sale
Auto Services in New Jersey
Auto Repair & Service, Automobile Parts & Supplies, Auto Transmission
Address: 370 E Main St, Denville
Phone: (973) 627-6110
---
Automobile Parts & Supplies, Used & Rebuilt Auto Parts, Auto Transmission
Address: Englewd-Clfs
Phone: (888) 822-2839
---
Automobile Body Repairing & Painting, Glass-Auto, Plate, Window, Etc, Towing
Address: 1864 Chews Landing Rd, Swedesboro
Phone: (856) 228-1200
---
Automobile Body Repairing & Painting, Towing
Address: 4705 Hollis Court Blvd, West-New-York
Phone: (718) 352-1414
---
Automobile Body Repairing & Painting, Used & Rebuilt Auto Parts
Address: 183 E Main St, Prospect-Park
Phone: (973) 942-1010
---
Auto Repair & Service, Automobile Detailing, Auto Oil & Lube
Address: 2198 E Huntingdon St, West-Collingswood
Phone: (866) 595-6470
---
Auto blog
Thu, 18 Jul 2013 08:00:00 EST
Fuji Heavy Industries, parent company of Subaru, celebrated its 60th anniversary on June 15. And while the company is largely known in the automotive world for its innovative all-wheel-drive cars, its history stretches far back before the days of symmetrical all-wheel drive, World Rally Blue and gold wheels.
FHI was founded, much like Germany's BMW, as an aircraft company. It went through a series of names before settling on its current title in 1953. And while its aerial successes were never quite as famous as Mitsubishi and its Zero, FHI did fly Japan's first jet-powered trainer. The same year, 1958 to be exact, it unveiled the iconic Subaru 360 minicar. While the 360 never quite caught on in the US (at least not with the fervor of the similarly laid-out Volkswagen Beetle), the small, affordable and simple Subie had a wide-ranging appeal across the island of Japan.
The rear-drive, rear-engined 360 was eventually joined by the 1000, Subaru's first front-engine, front-wheel-drive car. More importantly, the 1000 ushered in Subaru's use of a horizontally opposed engine. The Subaru Leone, which arrived in 1971, expanded on the 1000, by offering a combination we're all familiar with nowadays - all-wheel drive with a flat-four engine.
Mon, 03 Dec 2012 18:31:00 EST
Part of the festivities that encompass the LA Auto Show is the annual LA Design Challenge. This year's winner was the Subaru Highway Automated Response Concept, or SHARC. It envisioned automated, zero-emission highway patrolling.
The 2012 edition of the challenge was to envision the future of highway patrol in the year 2025. The goal was to conceptualize a vehicle that would account for the needs of "dynamic urban environments." In addition to Subaru's participation in the contest BMW, General Motors, Honda and Mercedes-Benz, all took part in the challenge.
The SHARC is essentially a law enforcement land-drone. It is entirely automated and runs on renewable energy. Subaru envisioned a future where the Hawaiian Islands are connected to each other by a large highway system. Such an expansive area would require considerable manpower to patrol. The concept of an autonomous patrol vehicle would eliminate the need for a good number of full-time personnel.
Fri, 25 Jul 2014 09:15:00 EST
The Subaru WRX range is growing just a little bit larger, at least in Japan, with the automaker's teasing announcement of a new version called the S4. Unfortunately, the company is keeping details about its latest all-wheel drive sport sedan a closely guarded secret for the moment.
From what we can glean, it appears that the S4 might be a more luxurious take on the WRX. According to the release, the name stands for the four qualities that Subaru wants the sedan to have: "'Sports performance', 'Safety performance', 'Smart driving' and 'Sophisticated feel.'" As part of this focus, the car comes with the company's EyeSight camera system. Thankfully, we don't have too long to wait to find out what all of the buzz words actually mean because Subaru is unveiling the S4 on August 25 in Japan.
The automaker also launched a teaser website for the S4 that you can cheek out, here, but at the moment it doesn't provide any more details about the new sport sedan. The site just has countdown until the August reveal. There's also no indication yet whether this potentially more premium WRX could make it US shores. Scroll down to read the Subaru's rather concise teaser for the upcoming S4.