Fuel Type:GAS
For Sale By:Private Seller
Transmission:Automatic
Body Type:Sedan
Engine:2.5L 2458CC H4 GAS DOHC Naturally Aspirated
Vehicle Title:Clear

Condition:
Used: A vehicle is considered used if it has been registered and issued a title. Used vehicles have had at least one previous owner. The condition of the exterior, interior and engine can vary depending on the vehicle's history. See the seller's listing for full details and description of any imperfections. ...
VIN (Vehicle Identification Number): 4s3bd6857w7205024
Make: Subaru
Options: Cassette Player, 4-Wheel Drive, CD Player
Model: Legacy
Safety Features: Anti-Lock Brakes
Mileage: 142,000
Power Options: Air Conditioning, Cruise Control, Power Locks, Power Windows
Sub Model: SUS
Exterior Color: Green
Interior Color: Gray
Warranty: Vehicle does NOT have an existing warranty
Number of Cylinders: 4
Year: 1998
Trim: GT Sedan 4-Door
Drive Type: AWD


Selling my Aunts 1998 Legacy SUS sedan that has been well cared for. She bought a new car. 142k miles, automatic. Many new parts: axles, water pump, timing belt, ball joints, exhaust. Drives well and is fully loaded. Quarter panels are nearly rust free. Some rust on rear frame area as shown on pics. Recently had the left rear wheel bearing go bad so the wheel wobbles quite a bit. Needs to be towed. Drives fine otherwise and everything works as it should. May need new rear struts in the near future. Thats the only thing that needs attention that I can see. Cold AC and hot heat. 973-214-0313 - text or call- Come see it in Stanhope NJ if you would like to inspect prior to bidding.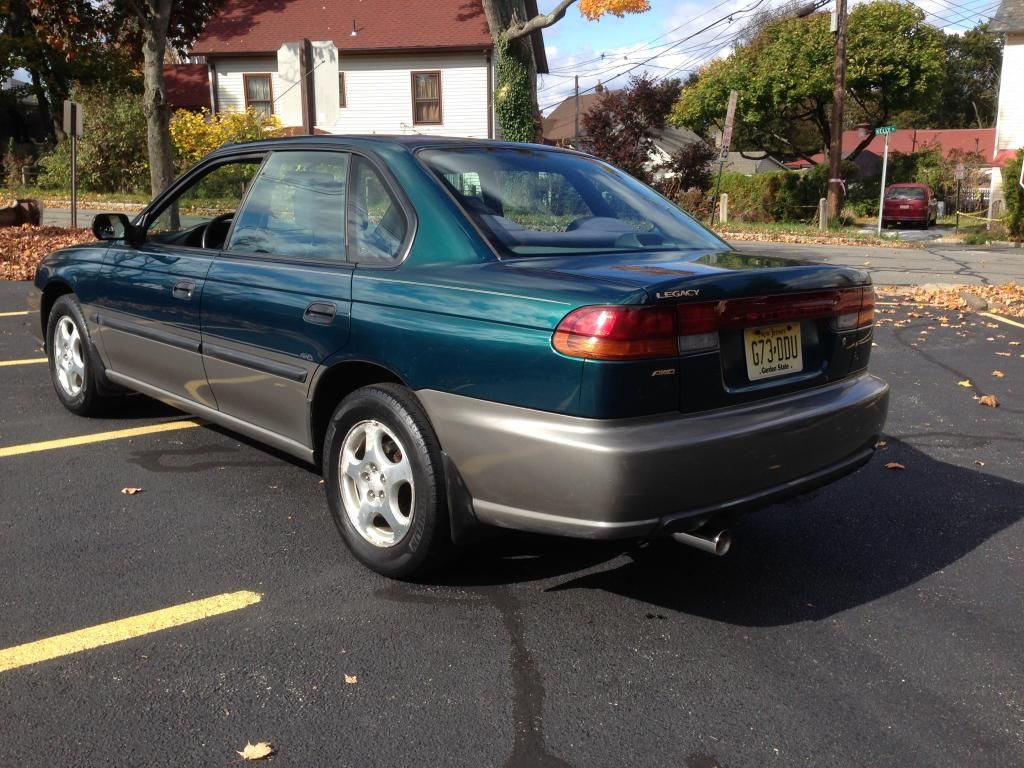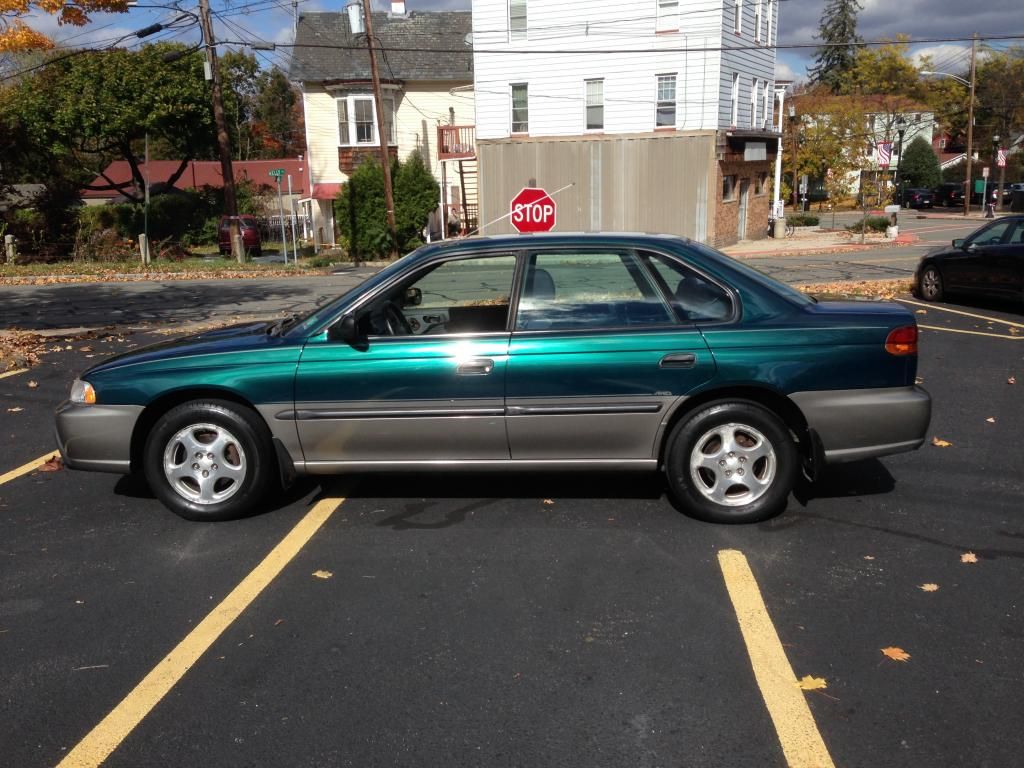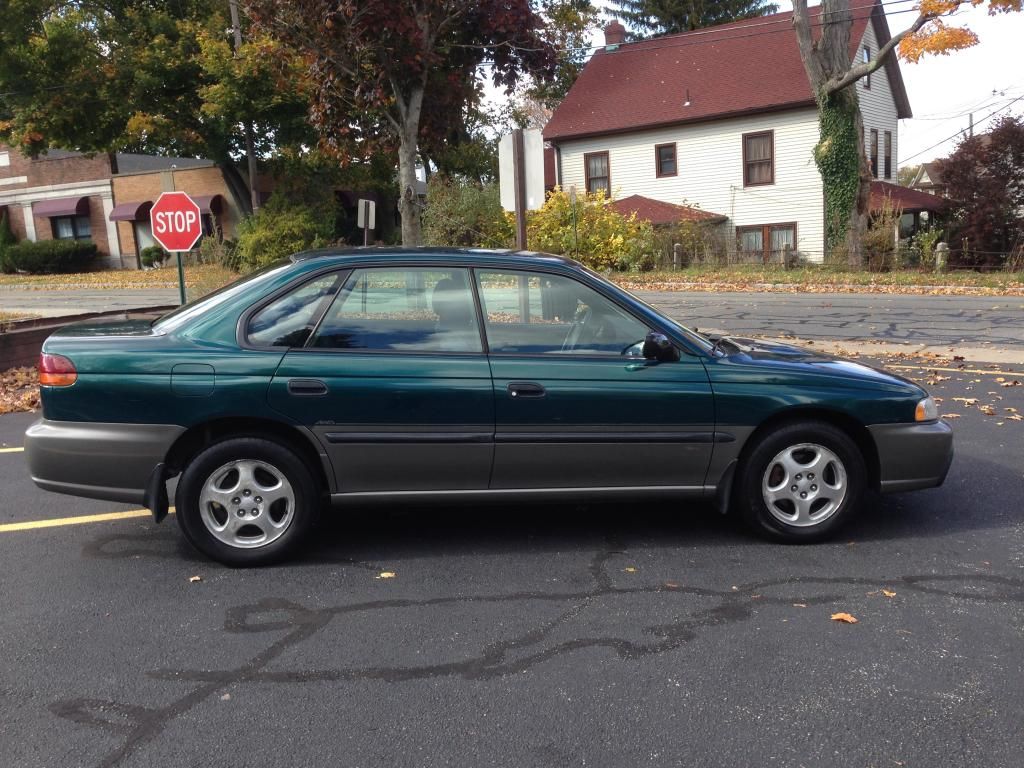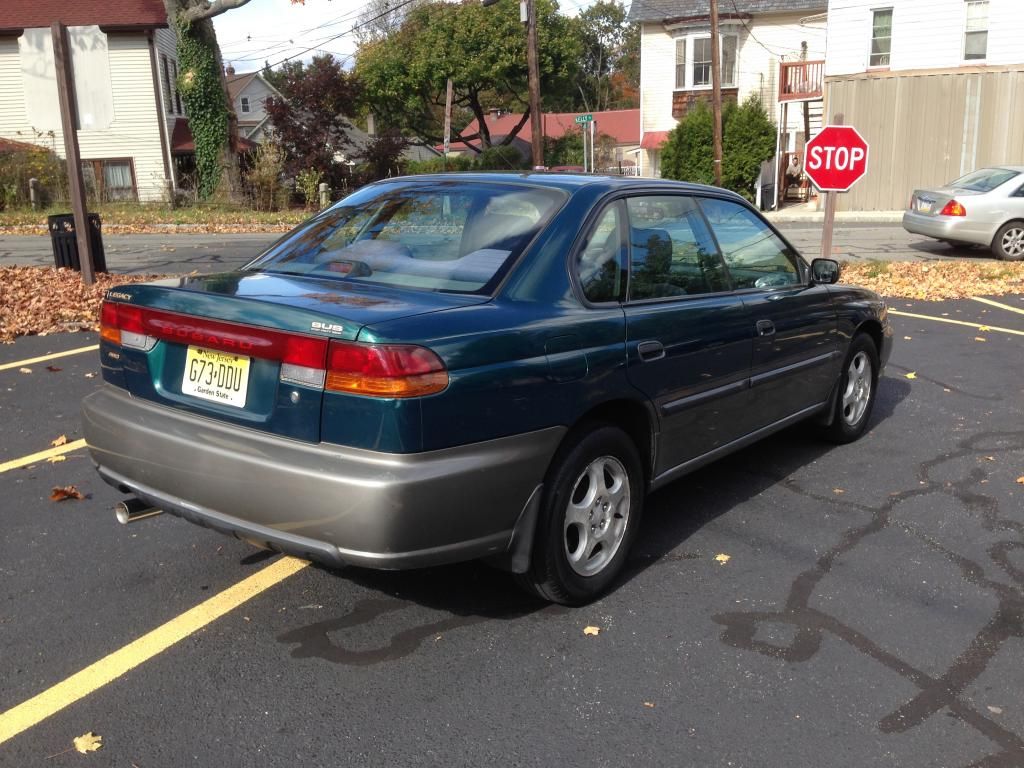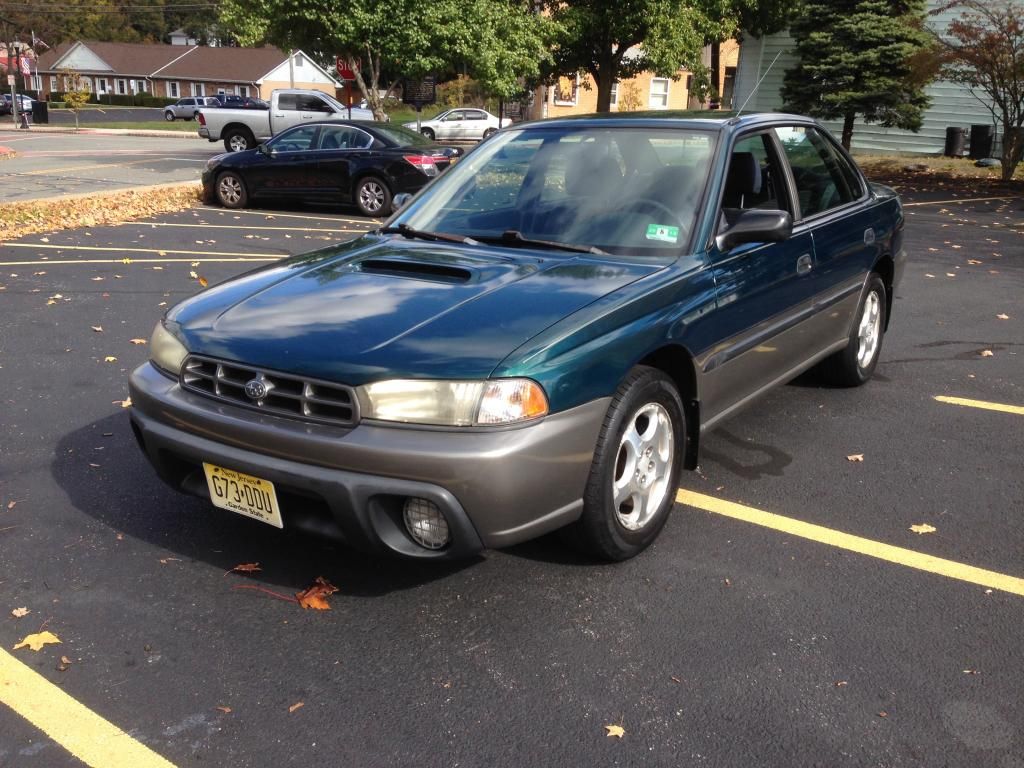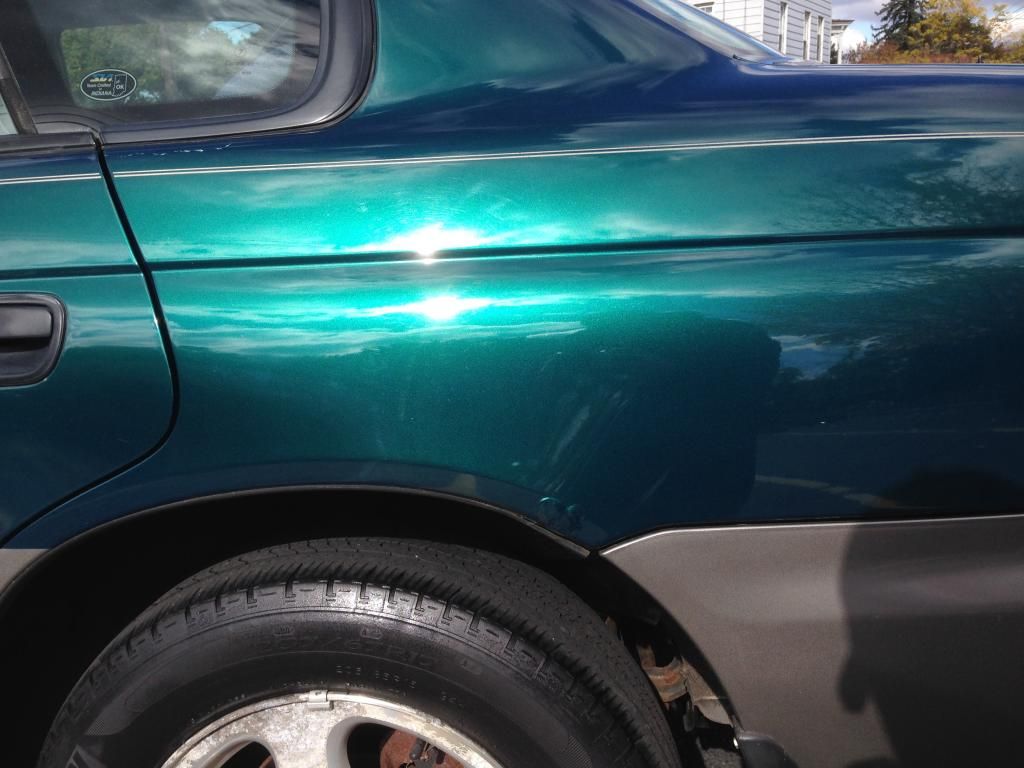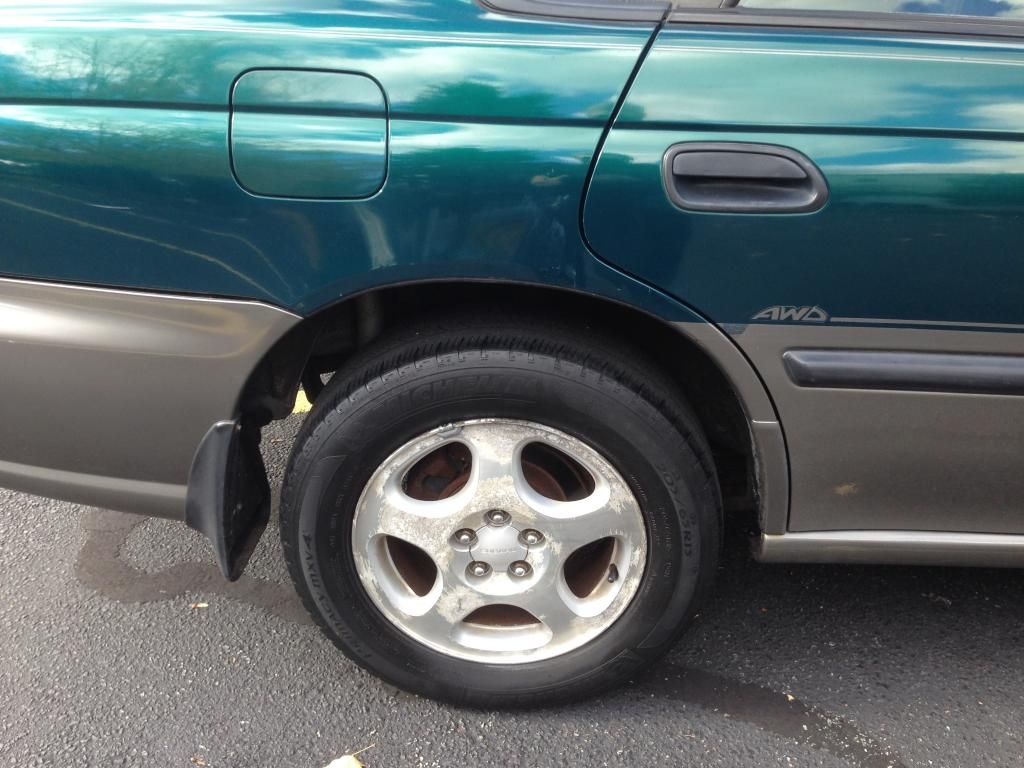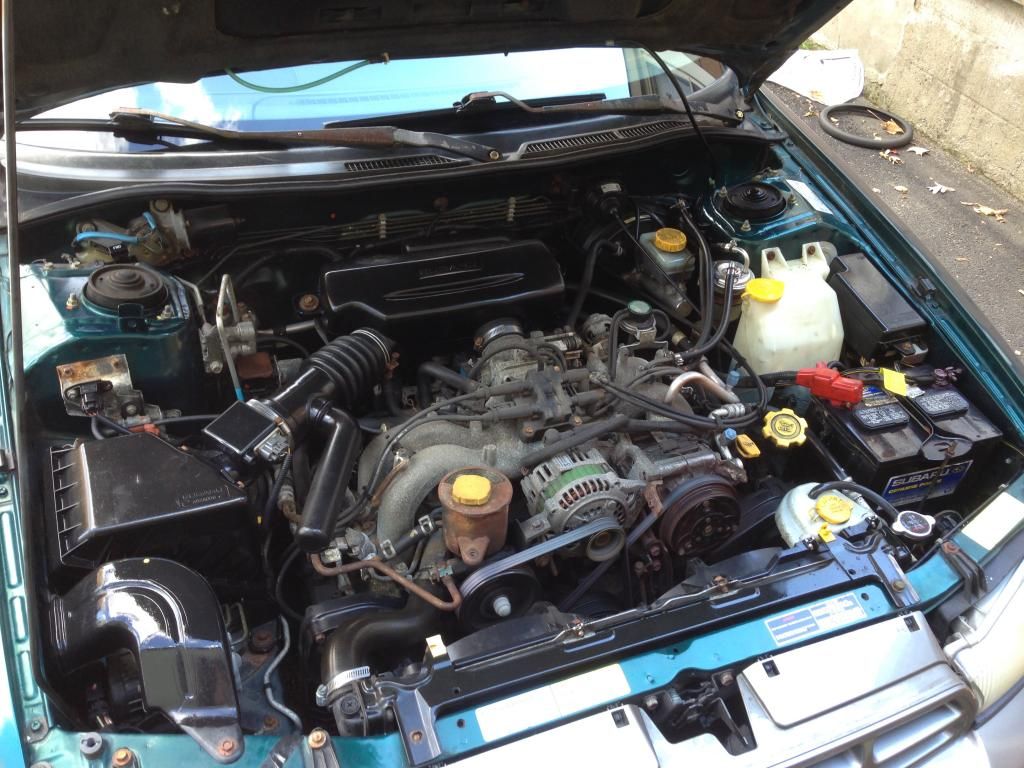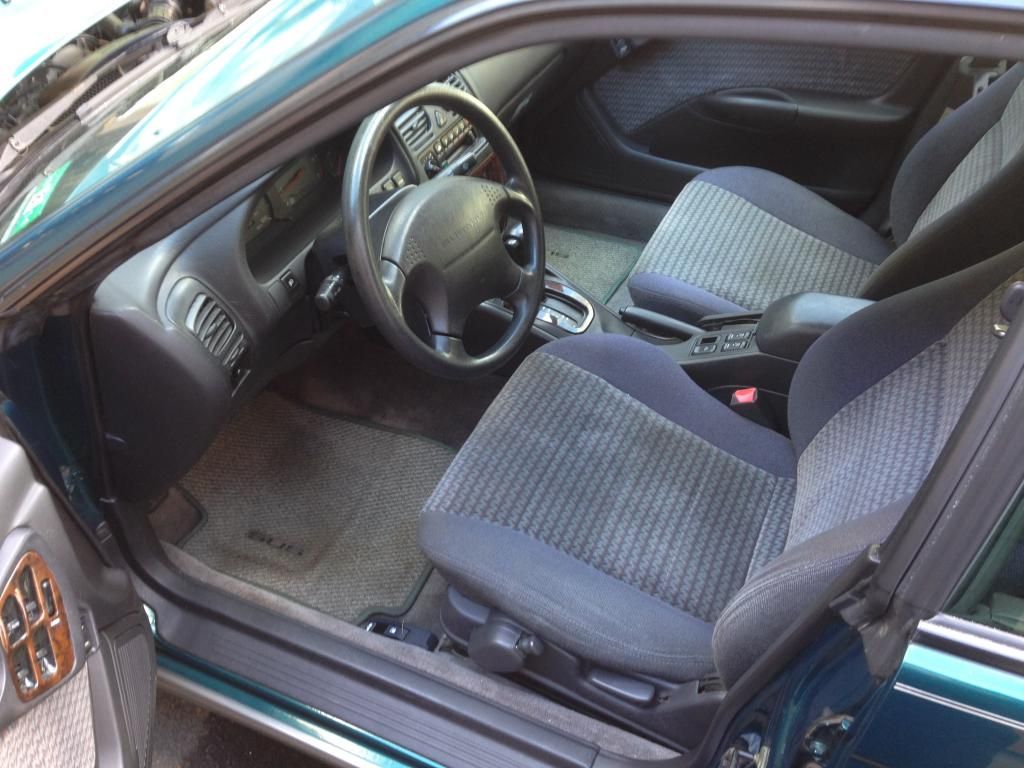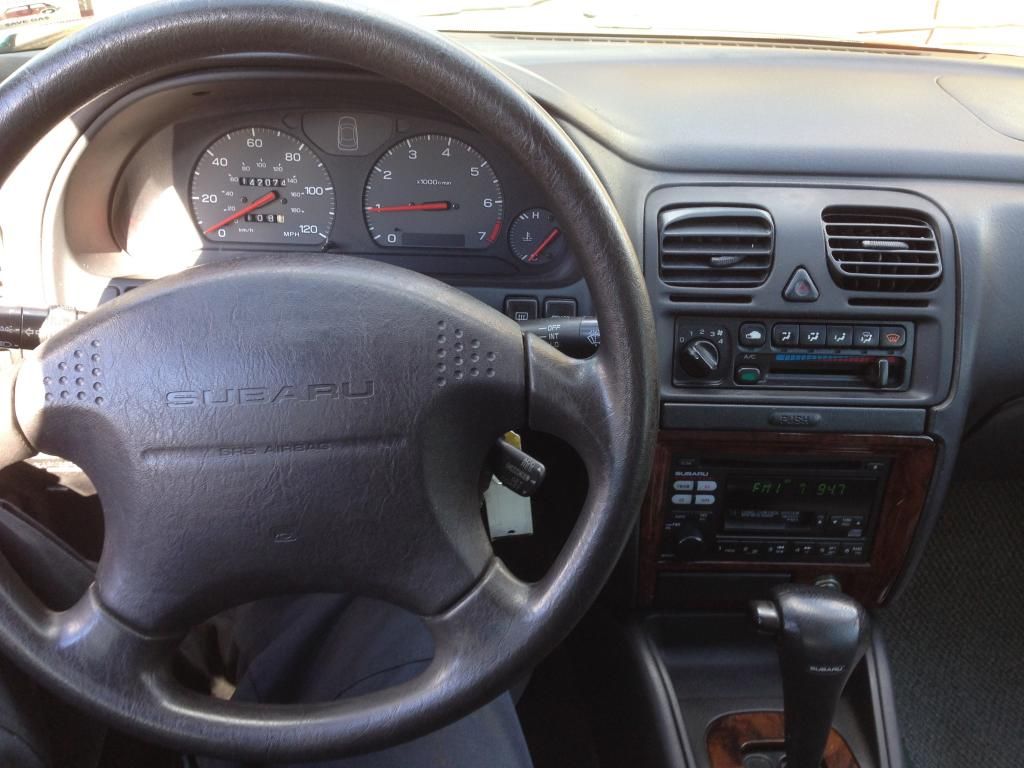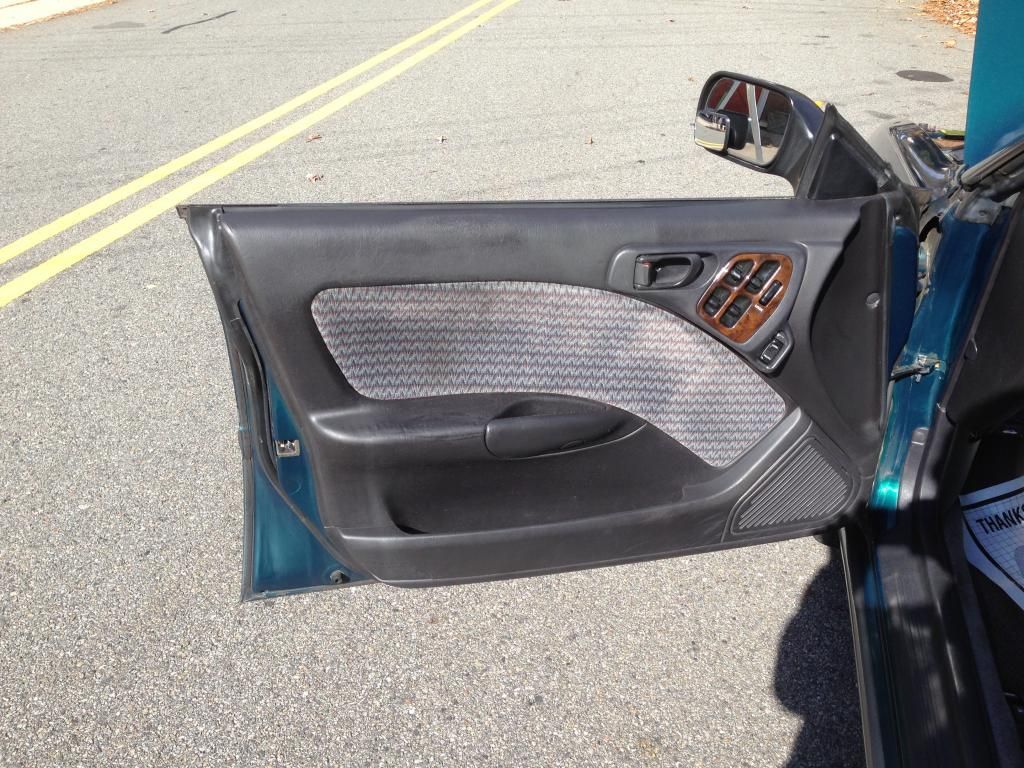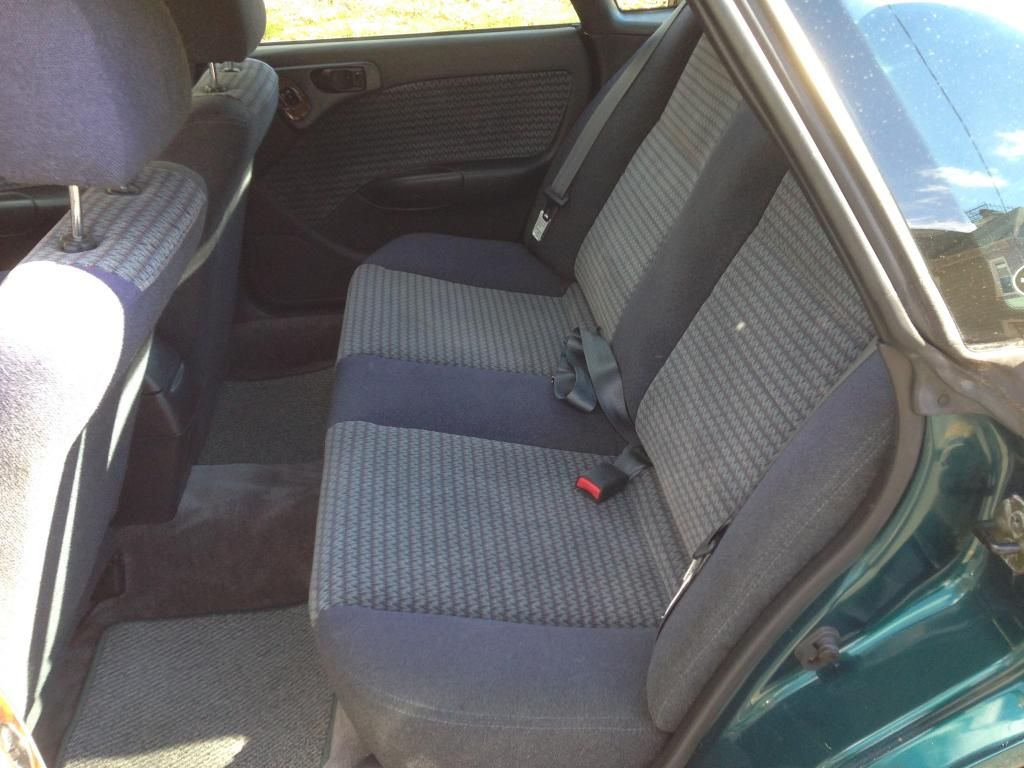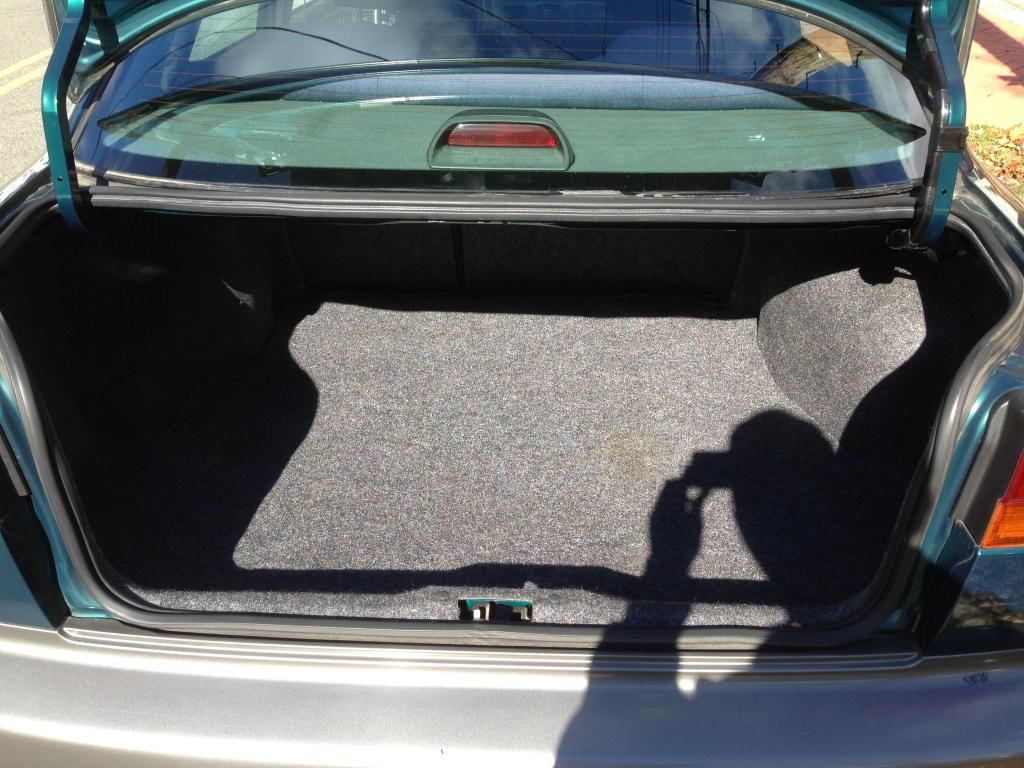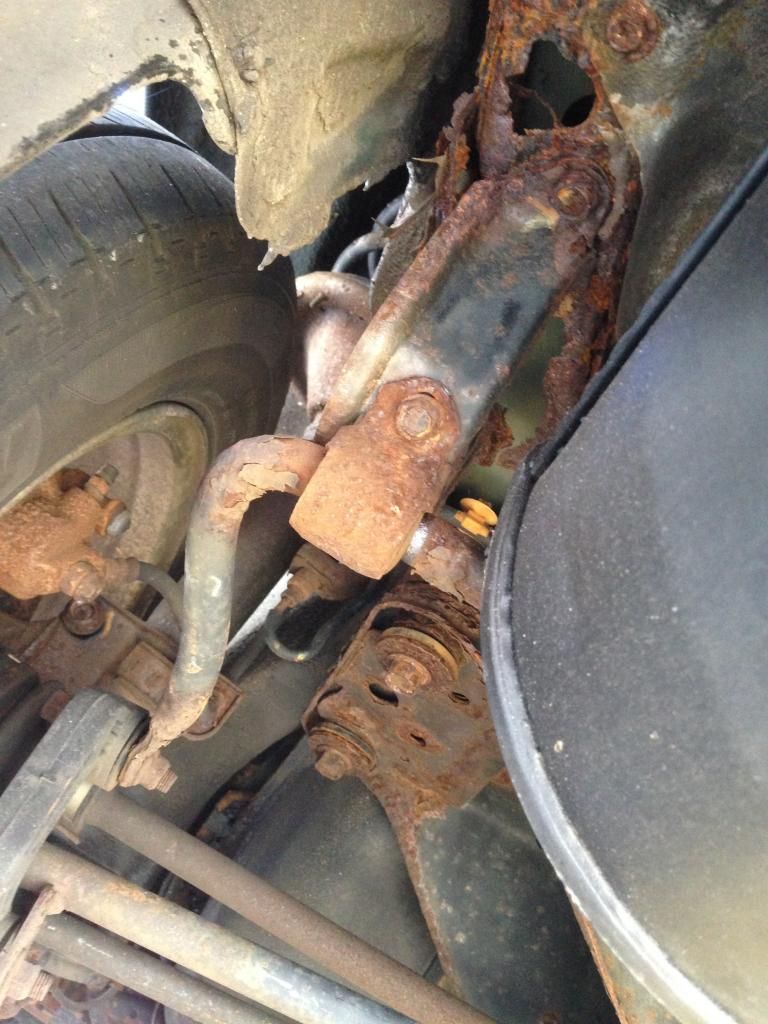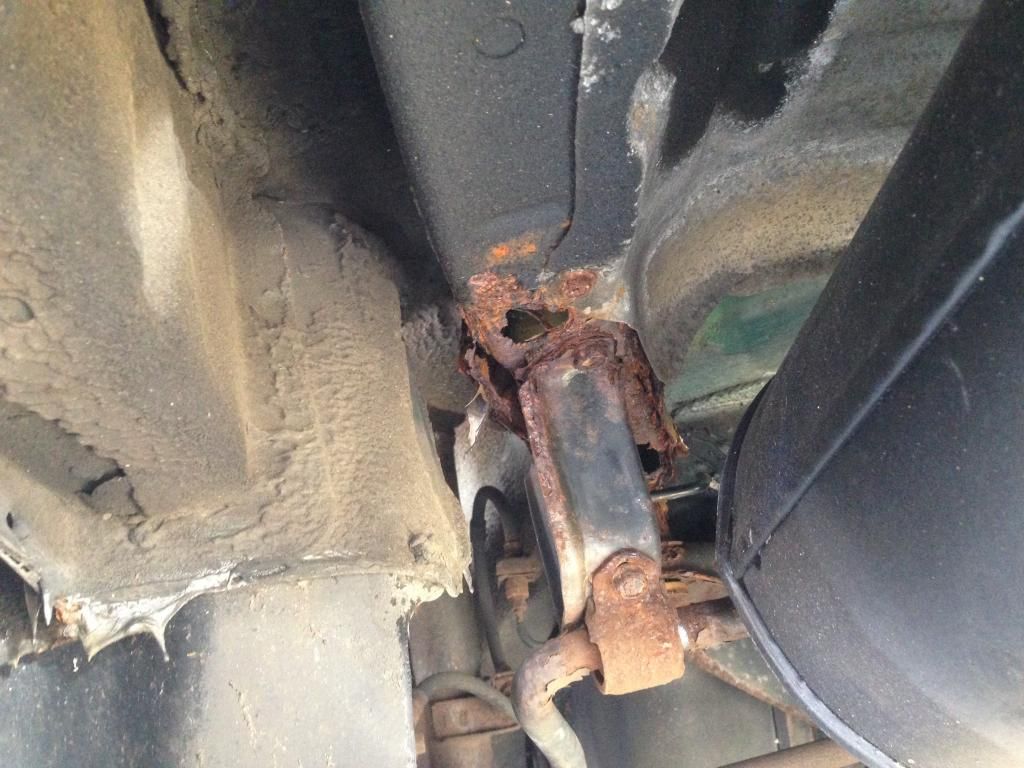 Subaru Legacy for Sale
Auto Services in New Jersey
Automobile Body Repairing & Painting
Address: 528 Industrial Loop, Rahway
Phone: (718) 948-6422
---
Automobile Body Repairing & Painting
Address: 903 County Line Rd, Willingboro
Phone: (215) 322-5777
---
Auto Repair & Service, Automobile Parts & Supplies, Automobile Accessories
Address: 27 Lakeside Blvd, Tranquility
Phone: (973) 810-2070
---
Auto Repair & Service, Automobile Body Repairing & Painting
Address: 308 S Springfield Rd, Paulsboro
Phone: (610) 626-1443
---
New Car Dealers
Address: 620 N Black Horse Pike, Elmer
Phone: (856) 227-0226
---
Auto Repair & Service, Radiators Automotive Sales & Service, Radiators-Wholesale & Manufacturers
Address: 212 W 3rd St, Norwood
Phone: (914) 664-3555
---
Auto blog
Mon, 03 Dec 2012 10:33:00 EST
The Mazda CX-5 stamped its Kodo design and SkyActiv technology authority all over the Japan Car of the Year awards, taking the top prize ahead of the Subaru BRZ/Toyota GT 86. It is Mazda's second victory in the last ten years, the 2005 MX-5 claiming the same trophy, and the fourth time the Hiroshima company has won.
The award is decided by 60 local "automotive experts and journalists," and open to any passenger car released in Japan from November 1, 2011 to October 31, 2012 that has sold more than 500 units. Each judge gets 25 votes, his or her top vote getting 10 points, the rest of the points being spread among the judge's choice for the next best four cars.
The second-place getters were the Toyobaru twins with 318 votes, the surprise being they didn't beat or get any closer to the crossover. The Subaru BRZ did claw some mojo back, earning the Special Award given to cars that have made "an exceptional impact." The BMW 3 Series was third overall and won the Import Car of the Year award with plenty of room between it and the second place Range Rover Evoque.
Wed, 21 Aug 2013 13:01:00 EST
The Sydney Morning Herald has spoken to Tetsuya Tada, chief engineer of the Toyota 86 (our version of it, the Scion FR-S, is pictured above), and they've been promised that more power is on the way. We've heard a lot of speculation about a more powerful Toyobaru since before the standard model was even launched. The only question now is how the power will be delivered, and among the engine concepts we've already heard about - turbo, supercharger, twin-charged, hybrid - is a new one: more displacement.
Tada said that an engine with more displacement than the current coupe's 2.0 liters is being tested alongside a turbocharged and a hybrid-assisted motor. The SMH cites "inside sources" as saying the displacement option is the one likely to get the go-ahead, and suggests increased bore and stroke will see the engine grow to 2.5 liters, horsepower to about 250 - a 50-hp increase over the present car.
While that's apparently the betting man's solution for the long-awaited increase in gumption, what happens with the next generation could be more wide open than we suspected. According to the report, Tada "hinted that [a successor] could be a radically different car, potentially dropping the boxer engine altogether." He said once they've sorted out the concept for the second generation car, then they'll sort out an engine. That's where a turbo option could come to market, perhaps the turbocharged four-cylinder Toyota is developing for the Lexus NX crossover or a hybrid system that uses a capacitor.
Wed, 20 Nov 2013 10:29:00 EST
Sports cars are a notoriously tough sell over the long-term. Like convertibles, sales of even the best sports cars tend to be front-loaded in the first couple of years, at which point they drop off like a stone. That may serve to explain this mysterious two-door wagonback concept from Subaru, dubbed Cross Sport Design Concept.
While details aren't exactly thick on the ground, at first blush, this appears to be a higher-riding BRZ with a more utilitarian backpack. Reports suggest the rear-wheel-drive sports coupe's chassis is riding underneath, despite the fact that the Cross Sport is 2.6 inches longer overall. Assuming the chassis itself is basically unmodified and the 2.0-liter, flat, four-cylinder engine is untouched, this could be a very effective way for Subaru to increase its return on investment in the BRZ's underpinnings while generating a very cool (if niche) shooting brake model.
With the exception of a few bits of concept car frosting (wood-lined cargo bay floor, overly-detailed steroscopic camera mounts, slivered side mirrors, etc.), this thing looks production ready, and that's just ducky with us.