Fuel Type:GAS
For Sale By:Private Seller
Transmission:Automatic
Body Type:Sedan
Engine:2.5L 2458CC H4 GAS DOHC Naturally Aspirated
Vehicle Title:Clear

Condition:
Used: A vehicle is considered used if it has been registered and issued a title. Used vehicles have had at least one previous owner. The condition of the exterior, interior and engine can vary depending on the vehicle's history. See the seller's listing for full details and description of any imperfections. ...
VIN (Vehicle Identification Number): 4s3bd6857w7205024
Make: Subaru
Options: Cassette Player, 4-Wheel Drive, CD Player
Model: Legacy
Safety Features: Anti-Lock Brakes
Mileage: 142,000
Power Options: Air Conditioning, Cruise Control, Power Locks, Power Windows
Sub Model: SUS
Exterior Color: Green
Interior Color: Gray
Warranty: Vehicle does NOT have an existing warranty
Number of Cylinders: 4
Year: 1998
Trim: GT Sedan 4-Door
Drive Type: AWD


Selling my Aunts 1998 Legacy SUS sedan that has been well cared for. She bought a new car. 142k miles, automatic. Many new parts: axles, water pump, timing belt, ball joints, exhaust. Drives well and is fully loaded. Quarter panels are nearly rust free. Some rust on rear frame area as shown on pics. Recently had the left rear wheel bearing go bad so the wheel wobbles quite a bit. Needs to be towed. Drives fine otherwise and everything works as it should. May need new rear struts in the near future. Thats the only thing that needs attention that I can see. Cold AC and hot heat. 973-214-0313 - text or call- Come see it in Stanhope NJ if you would like to inspect prior to bidding.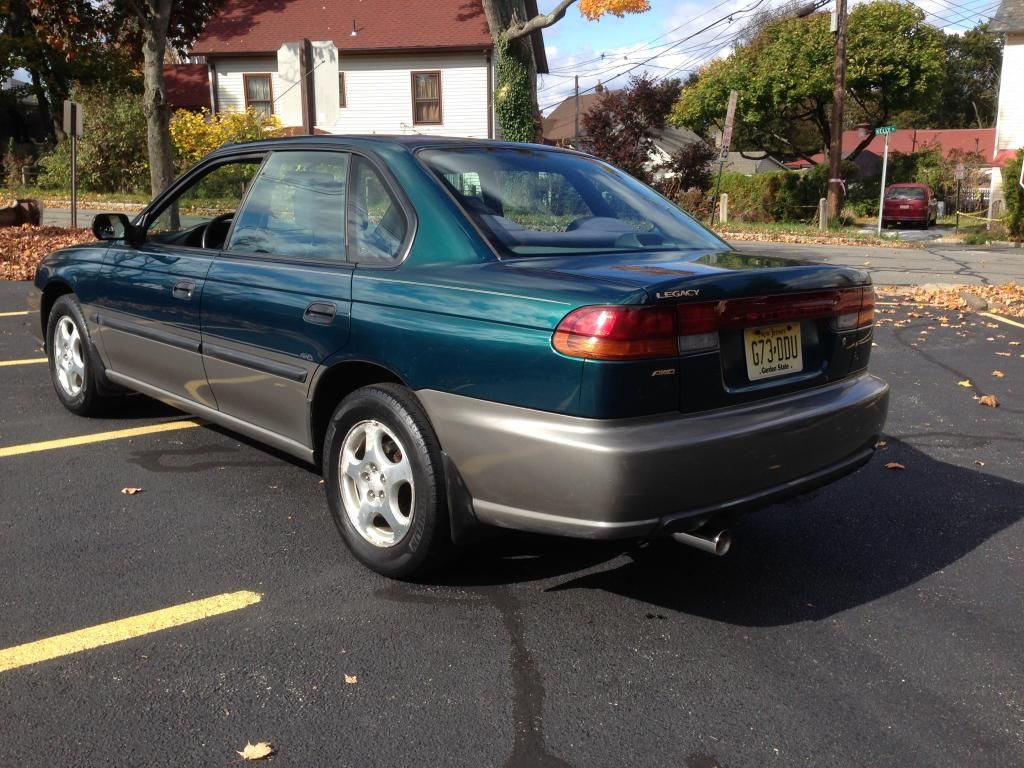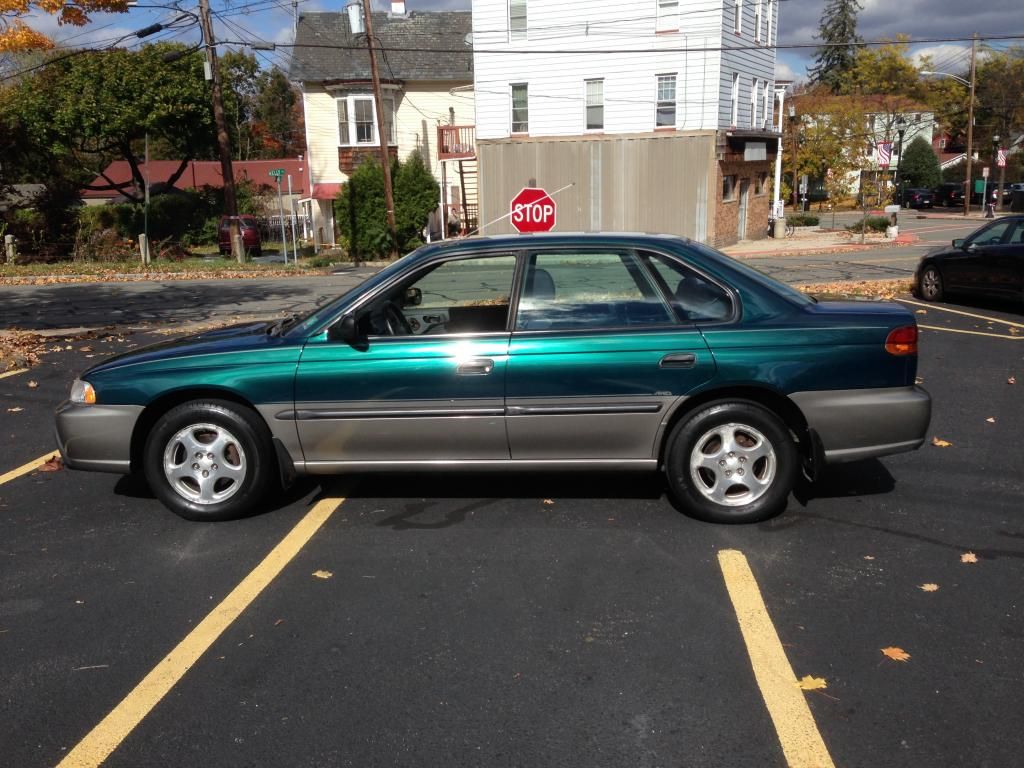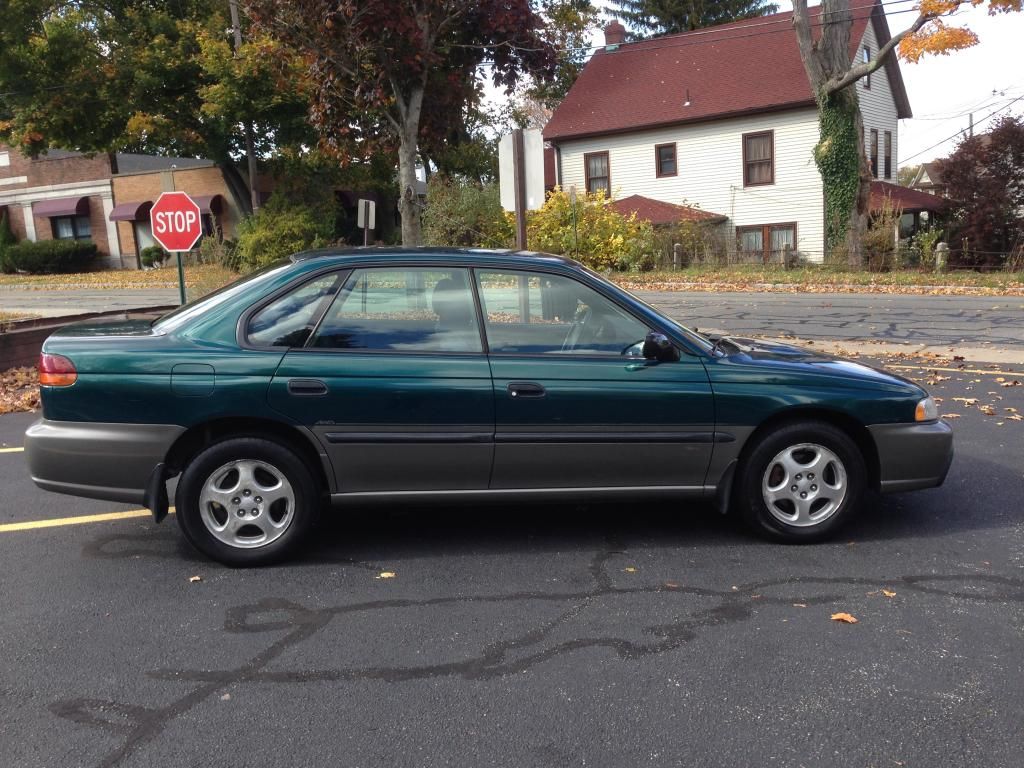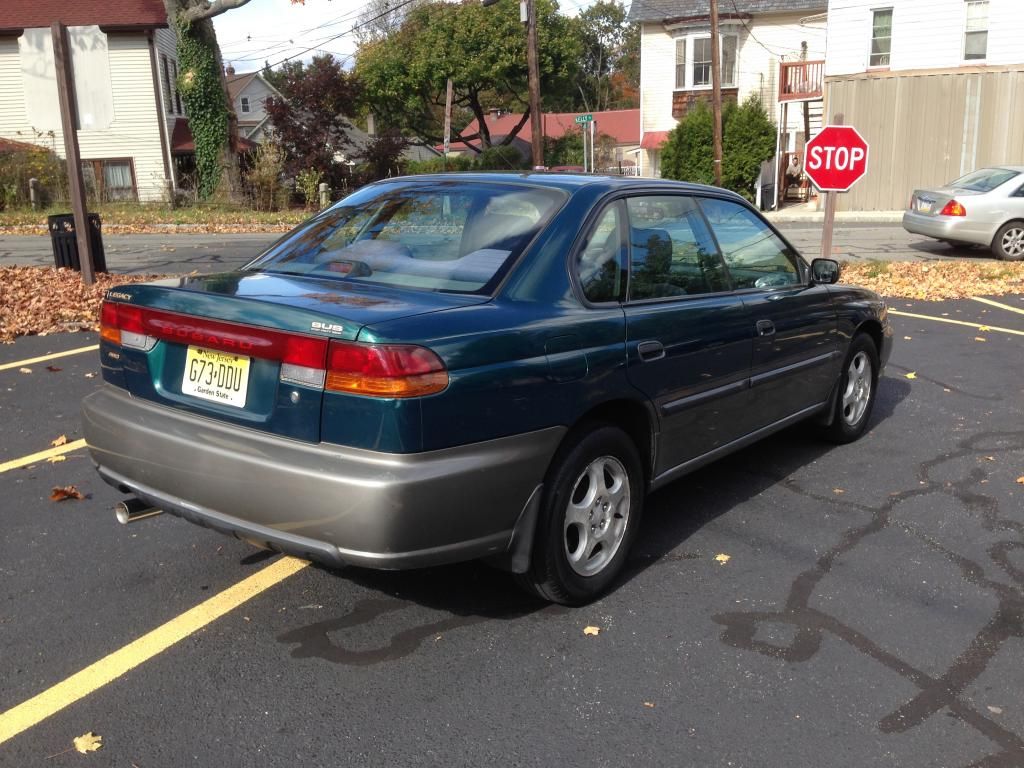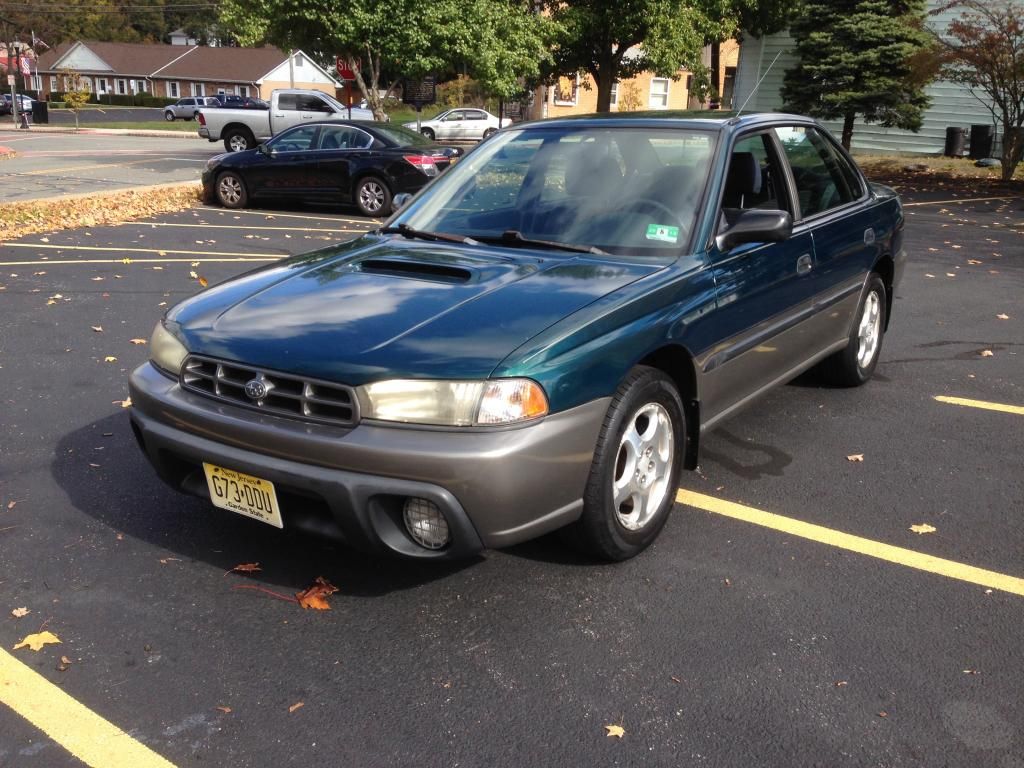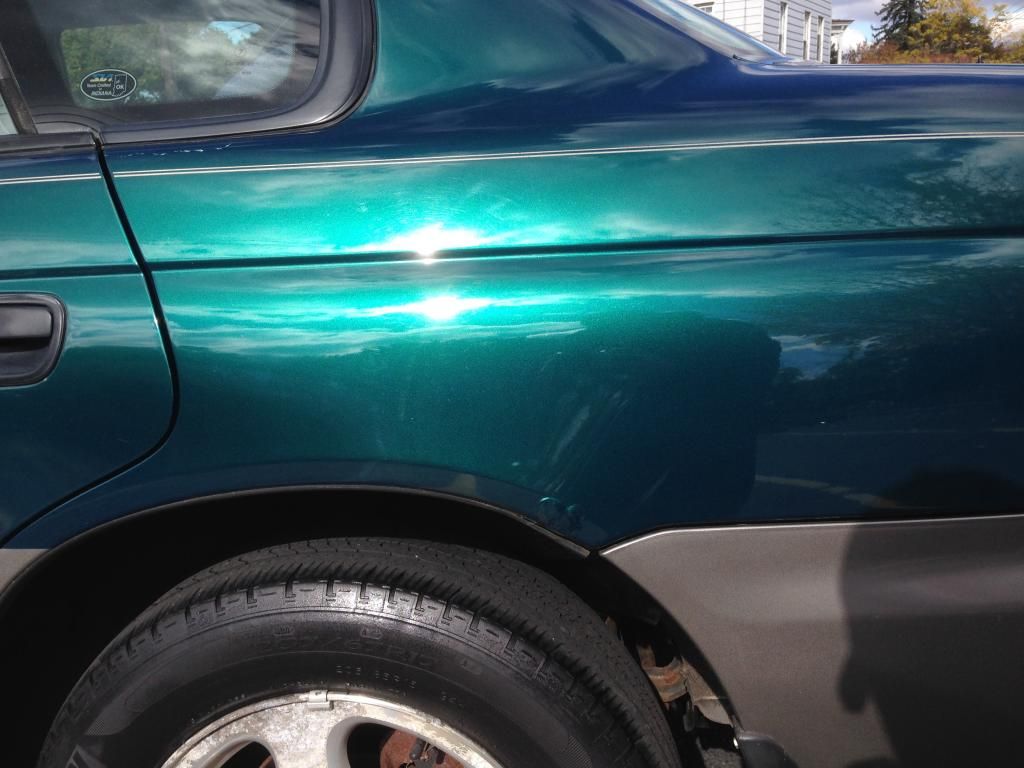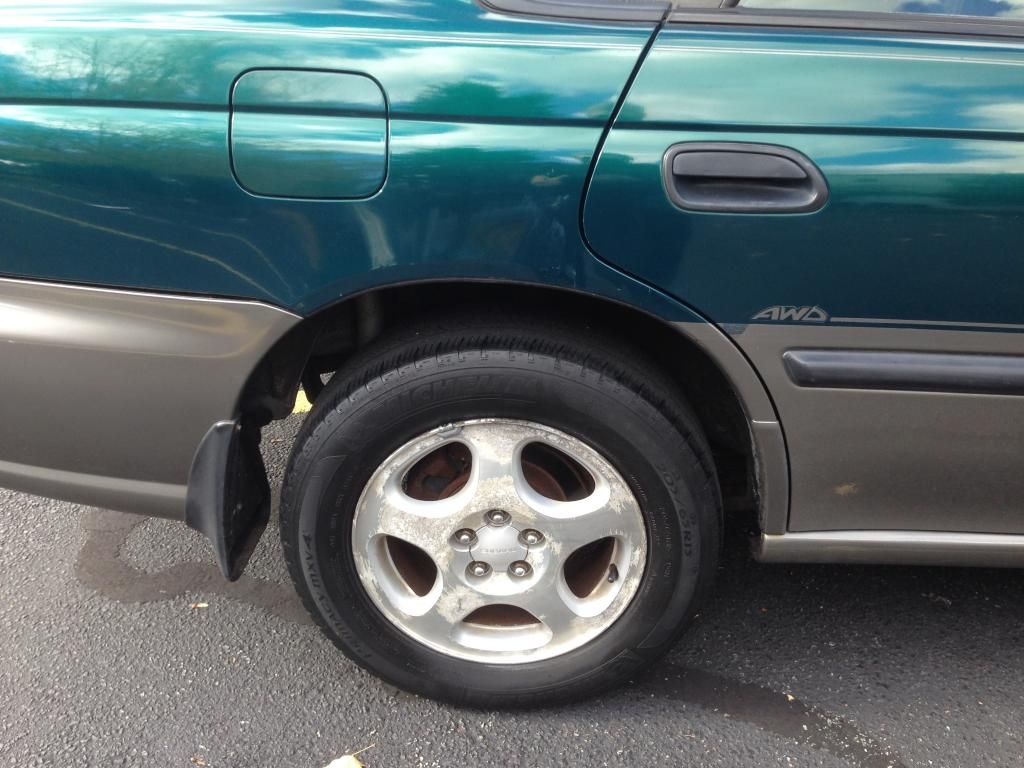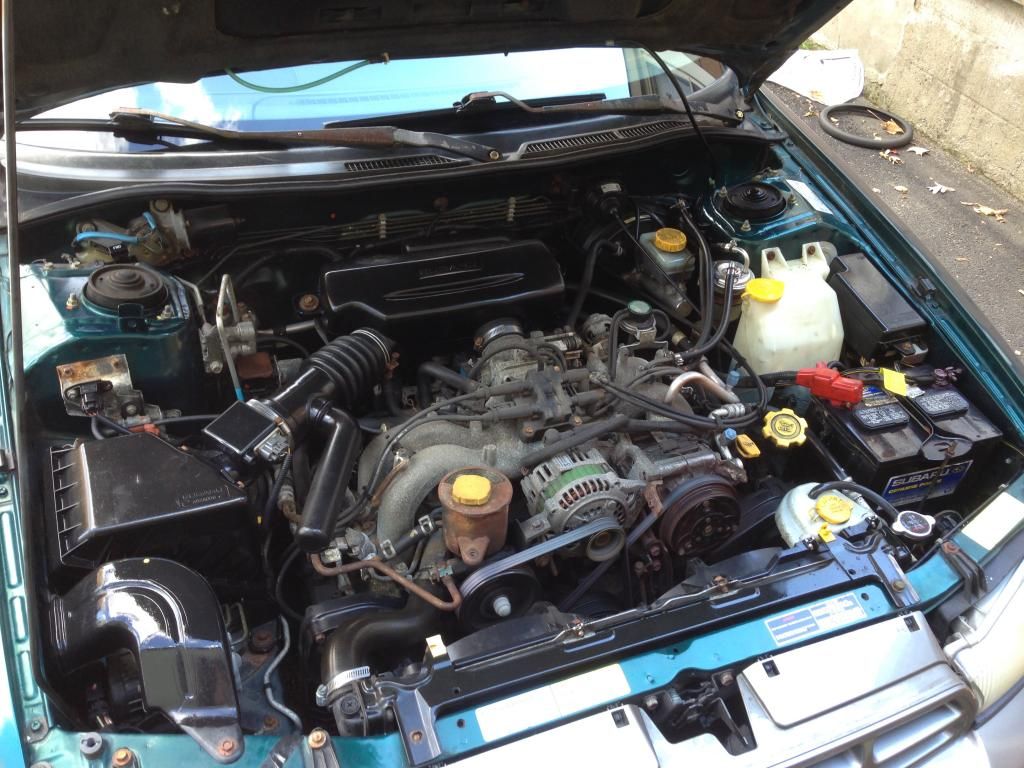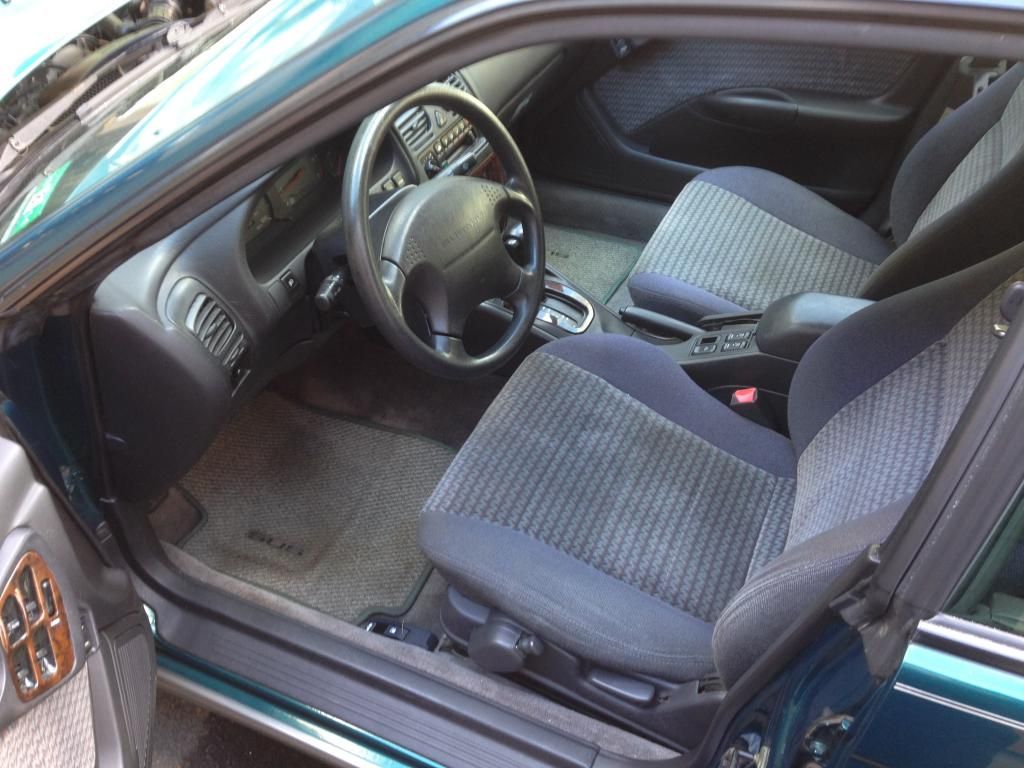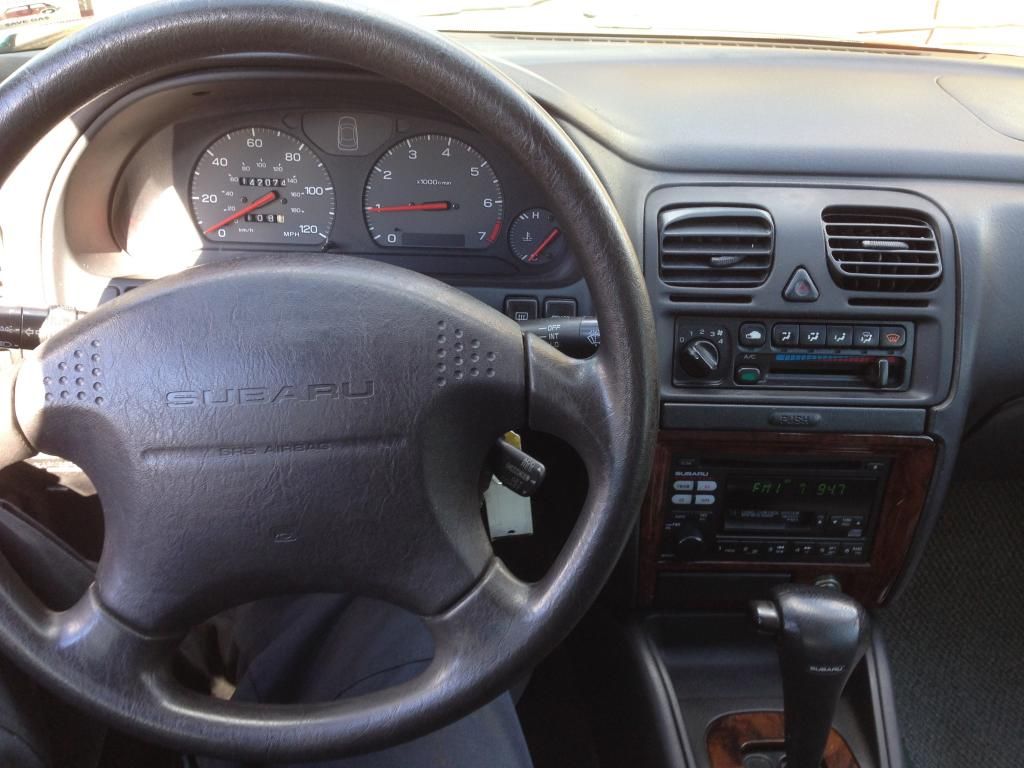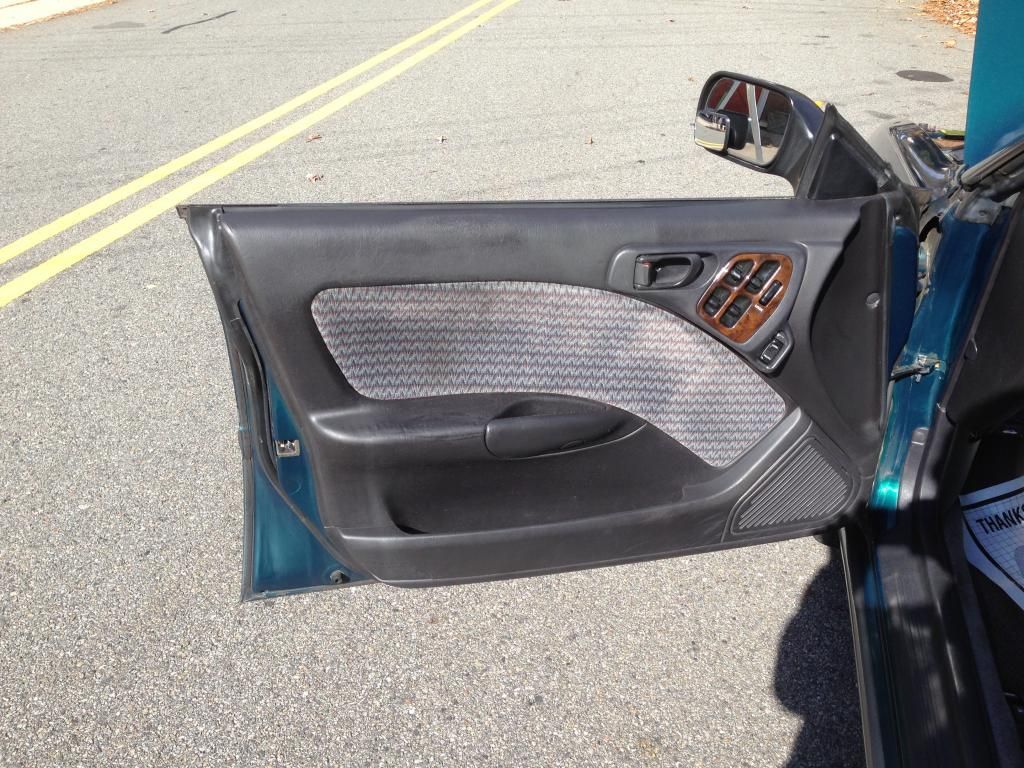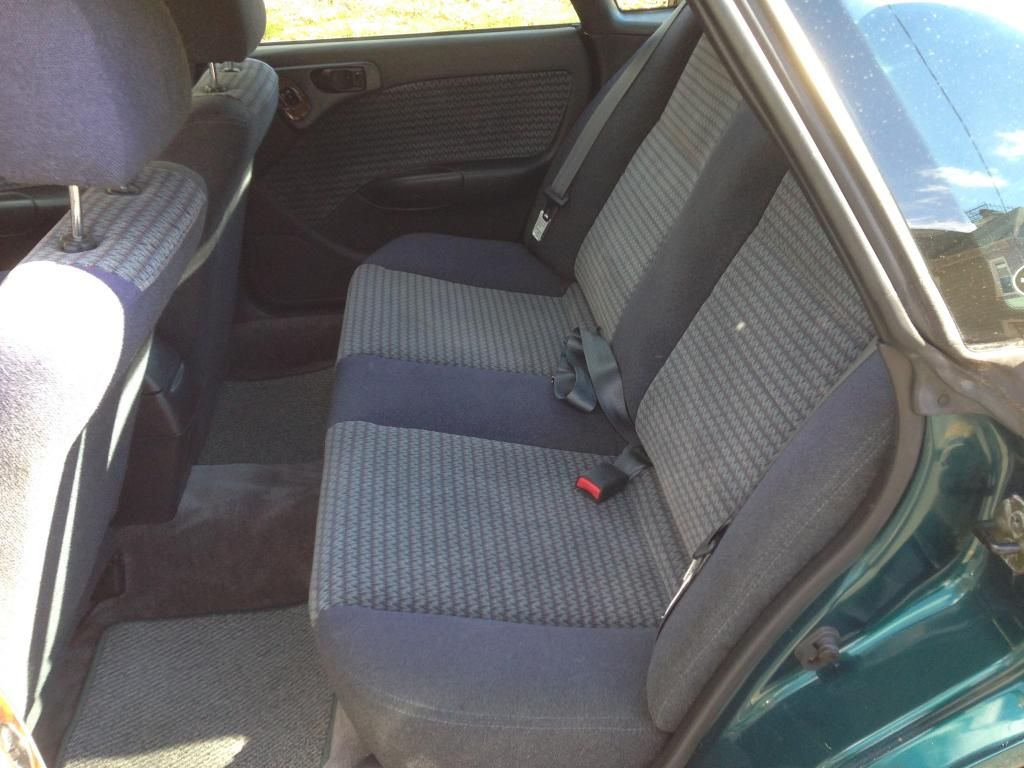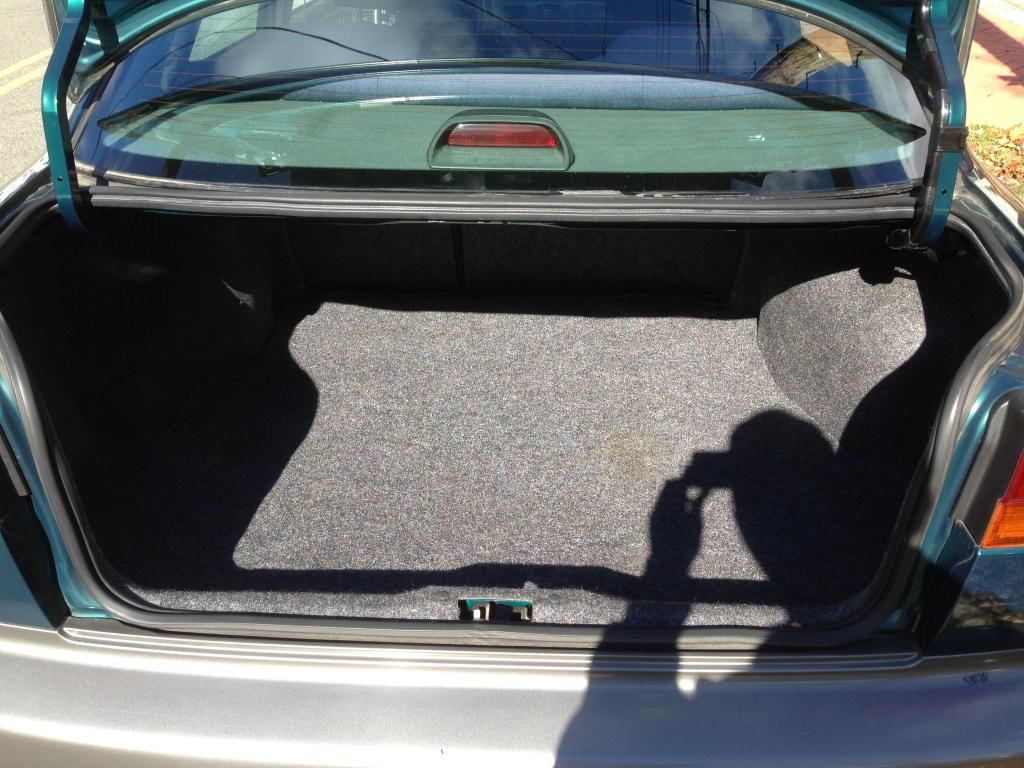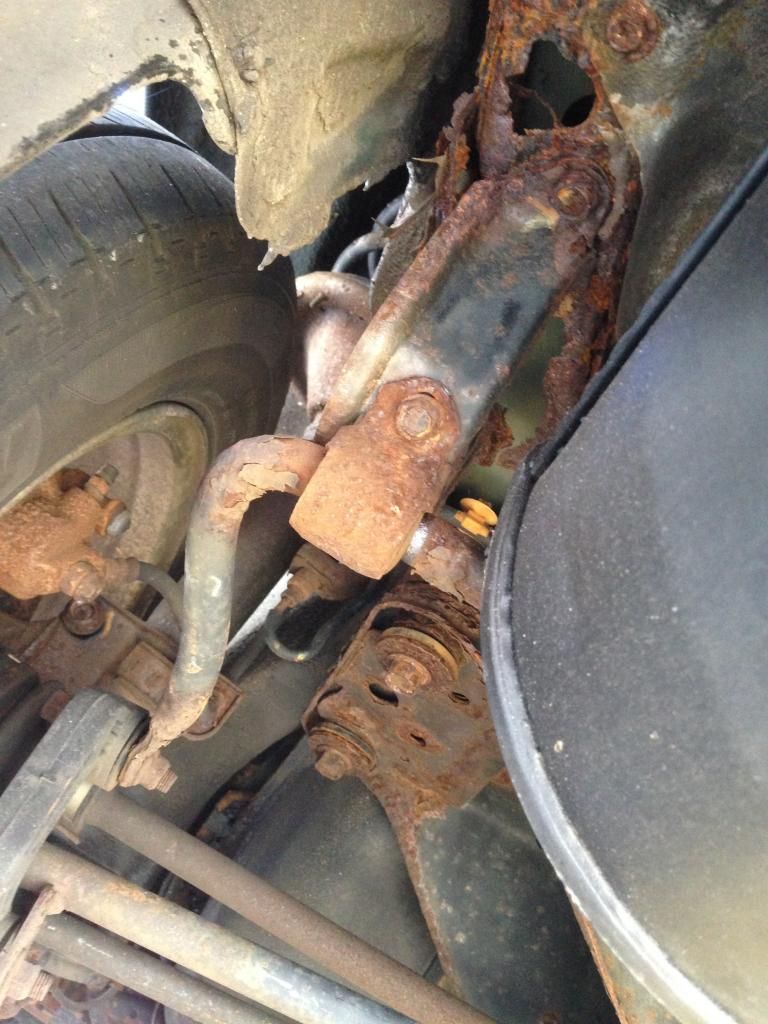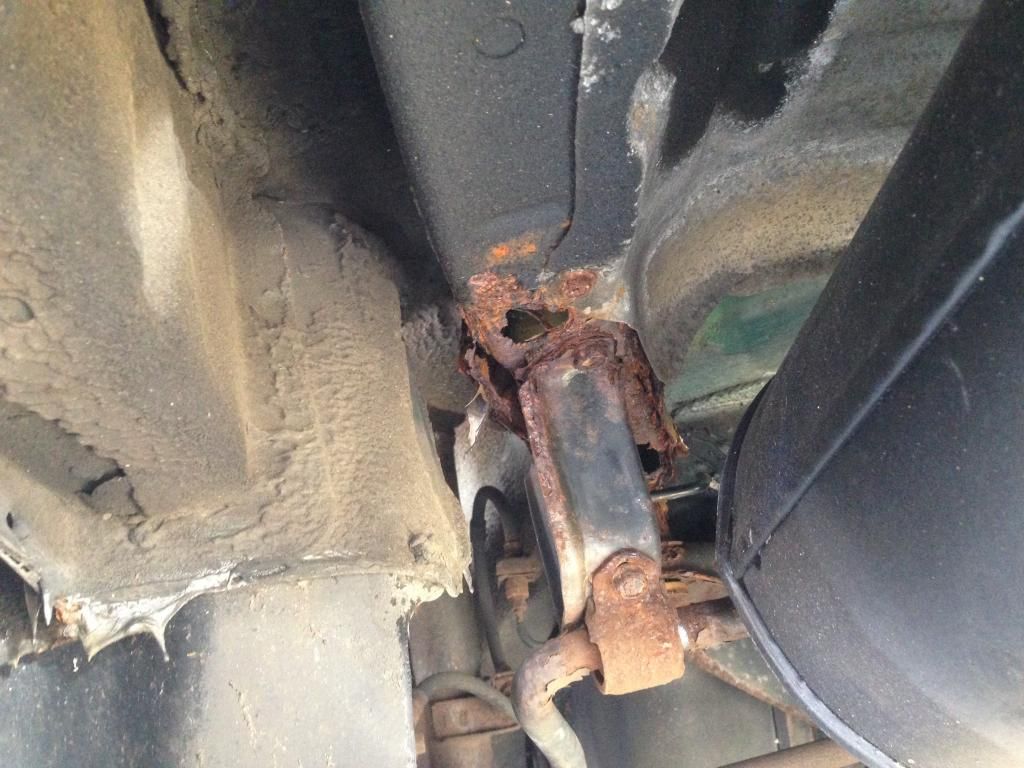 Subaru Legacy for Sale
Auto Services in New Jersey
Automobile Body Repairing & Painting
Address: 268 US Highway 46, Bloomingdale
Phone: (973) 366-3800
---
Used Car Dealers
Address: 1068 60th St, North-Middletown
Phone: (718) 686-8848
---
Auto Repair & Service, Auto Oil & Lube, Truck Service & Repair
Address: 260 39th St, Bloomfield
Phone: (718) 499-6793
---
Automobile Parts & Supplies, Home Centers, Recreational Vehicles & Campers-Wholesale & Manufacturers
Address: 2075 Route 9, Whiting
Phone: (800) 392-6829
---
Auto Repair & Service, Automobile Parts & Supplies, Brake Repair
Address: 705 W Spring Garden St, Delanco
Phone: (856) 829-3733
---
Automobile Body Repairing & Painting
Address: 5035 69th Pl, North-Bergen
Phone: (718) 565-0202
---
Auto blog
Mon, 05 Aug 2013 11:30:00 EST
Teaser images of a purported Subaru BRZ STI were uncovered last night and sent the internet into a collective state of hysterics. That's not hugely surprising, though, considering the reverence that the BRZ, along with its fraternal twins, the Scion FR-S and Toyota GT86, have garnered from the automotive media. The sole sticking point, really, has been its mere 200 horsepower. People have been chomping at the bit over a higher output version of the sublime rear driver.
Those same people may be in for a disappointment, though. See, the BRZ STI that was teased last night might not be a real STI. Instead, it's looking like it might be a BRZ tS. According to 7Tune.com, the timing of the photos posted on Subaru's website lined up with Subaru's 86 Festival at Fuji Speedway, where the Subaru BRZ tS debuted. Despite wearing STI badges, the tS isn't the full-tilt STI model we've been hoping for. Instead, you can think of the relationship between tS models and STI models as sort of like the difference between a BMW 3 Series M Sport and a BMW M3.
Certainly, the speccing of the tS supports that idea. The engine of the BRZ remains untouched in both tS models, which is one of the primary things we expect a full-bore STI to address. A number of interior and exterior styling items have been added, along with Bilstein suspension pieces and six-pot Brembo brakes. The tS sports two different trim levels, with the higher end using Recaro seats, black alloy wheels, and a carbon-fiber rear spoiler. The base tS features silver wheels, standard seats, and all the same suspension and brake upgrades. Adding fuel to the fire that these are not the true STI models is the limited production run - Subaru will only build 750 tS cars.
Wed, 14 Nov 2012 19:29:00 EST
Marketing can be a very strange business. Convincing a man or woman (or child, really) that they absolutely cannot live without the latest, greatest new bit of technology oftentimes takes a unique approach. In the "online film promoting the Toyota GT86" you'll see below, created by agency Happiness Brussels, men are reverse-psychologied into thinking a new sports coupe will make them more masculine by getting their loved ones to hate them. Or something like that. We think.
In any case, we suggest you watch the video below to see how much fun men can have with a GT86 - or Scion FR-S or Subaru BRZ, presumably - at the expense of their significant others. Fair warning: There's a potential Not Safe For Work moment in the ad: beware of a brief male butt shot about 44 seconds in.
Marketing. Gotta love it. Unless you're married to a man. Or something like that. We think. Whatever, just watch.
Wed, 16 Apr 2014 16:00:00 EST
Subaru's long and distinguished history in the world of rallying is about to get another chapter, as it's set to field a team in the Global RallyCross Championship. The car? The all-new WRX STI.
Yes, Subaru will be fielding a GRC challenger, with drivers Bucky Lasek and Sverre Isachsen at the helm. This particular car was teased earlier this week, and is a preview of the eventual GRC model which will launch this fall. The race-ready STI boasts a custom widebody kit with a carbon-fiber rear wing. The roof scoop and the mirrors are also made of carbon fiber, while the wheels are provided by Method. As with all GRC contenders this year, the WRX STI is shod in Yokohama spec rubber. It's not clear what sort of engine sits under the scooped hood, although we imagine we'll find out before the season kicks off in a few months.
Perhaps even more exciting is word that Subaru will also prepare a version of the WRX STI for stage rallies, with Travis Pastrana and David Higgins fielding the new car in the Rally America Championship. That car should arrive later this year.