Fuel Type:GAS
For Sale By:Private Seller
Transmission:Automatic
Body Type:Sedan
Engine:2.5L 2458CC H4 GAS DOHC Naturally Aspirated
Vehicle Title:Clear

Condition:
Used: A vehicle is considered used if it has been registered and issued a title. Used vehicles have had at least one previous owner. The condition of the exterior, interior and engine can vary depending on the vehicle's history. See the seller's listing for full details and description of any imperfections. ...
VIN (Vehicle Identification Number): 4s3bd6857w7205024
Make: Subaru
Options: Cassette Player, 4-Wheel Drive, CD Player
Model: Legacy
Safety Features: Anti-Lock Brakes
Mileage: 142,000
Power Options: Air Conditioning, Cruise Control, Power Locks, Power Windows
Sub Model: SUS
Exterior Color: Green
Interior Color: Gray
Warranty: Vehicle does NOT have an existing warranty
Number of Cylinders: 4
Year: 1998
Trim: GT Sedan 4-Door
Drive Type: AWD


Selling my Aunts 1998 Legacy SUS sedan that has been well cared for. She bought a new car. 142k miles, automatic. Many new parts: axles, water pump, timing belt, ball joints, exhaust. Drives well and is fully loaded. Quarter panels are nearly rust free. Some rust on rear frame area as shown on pics. Recently had the left rear wheel bearing go bad so the wheel wobbles quite a bit. Needs to be towed. Drives fine otherwise and everything works as it should. May need new rear struts in the near future. Thats the only thing that needs attention that I can see. Cold AC and hot heat. 973-214-0313 - text or call- Come see it in Stanhope NJ if you would like to inspect prior to bidding.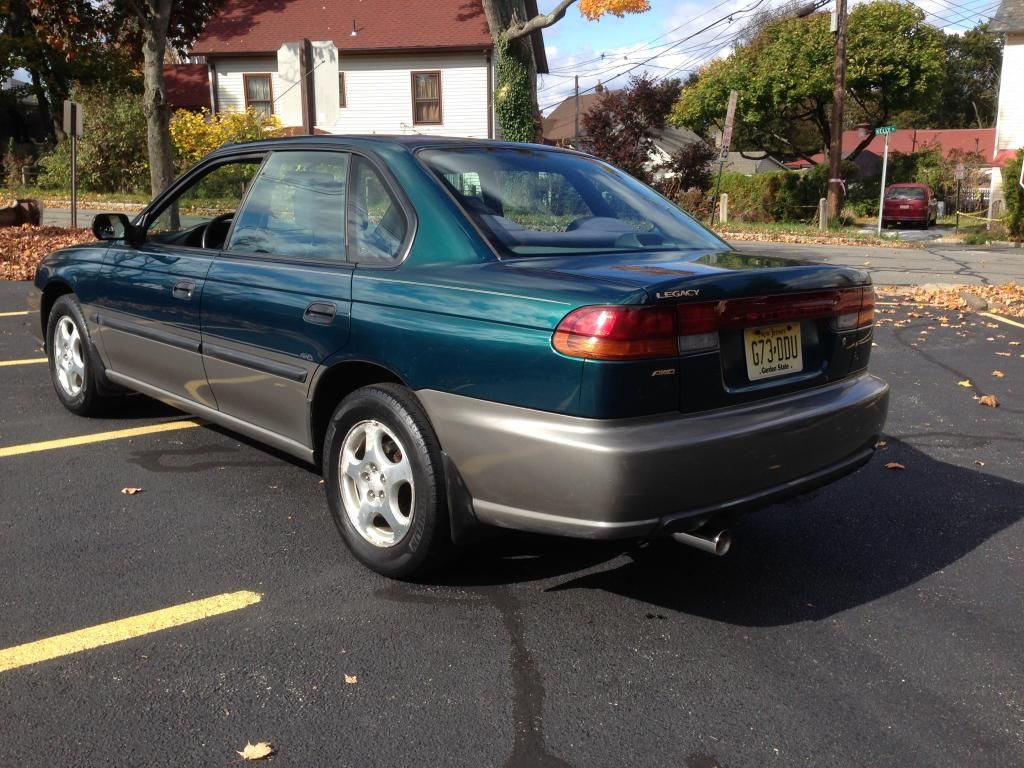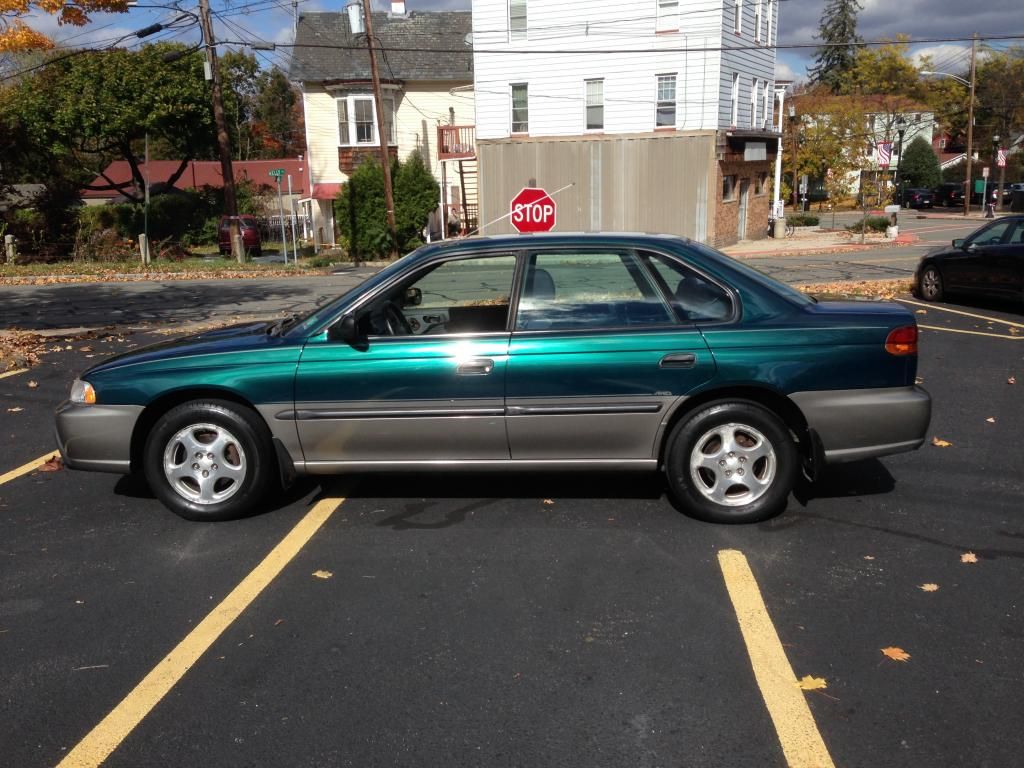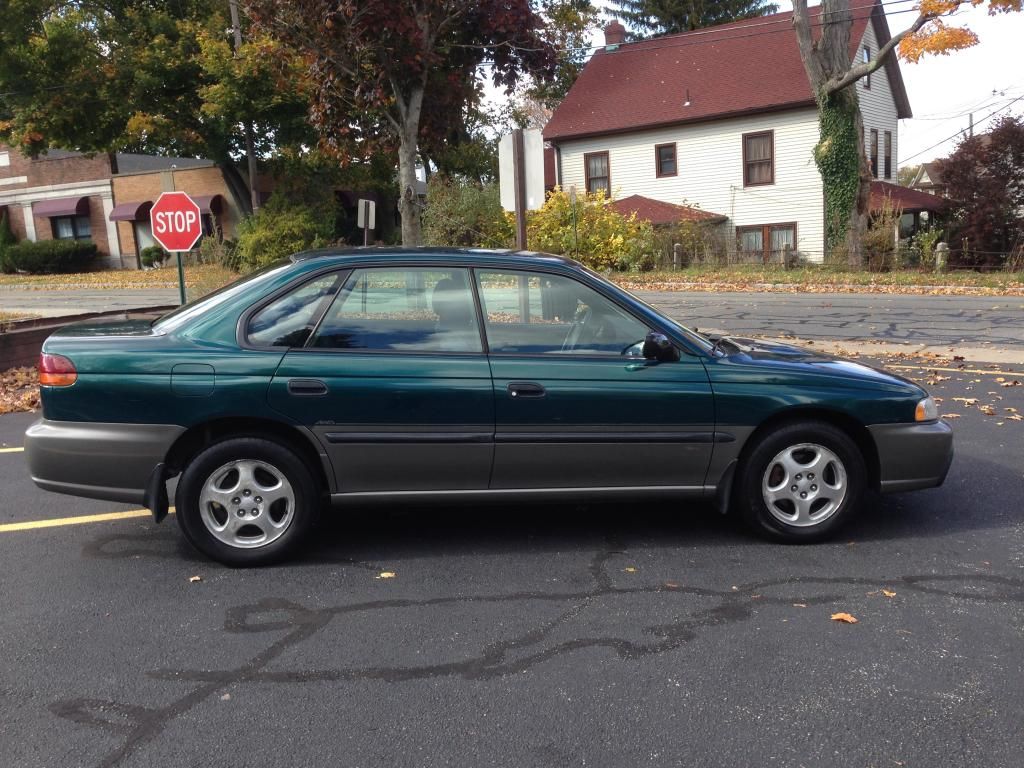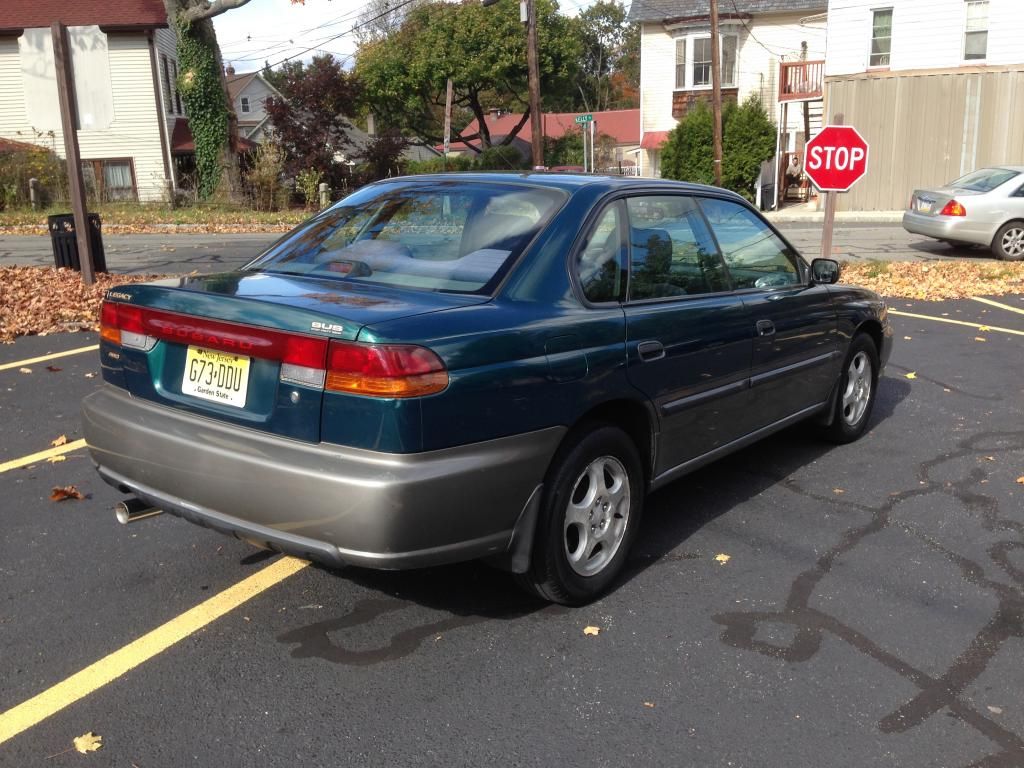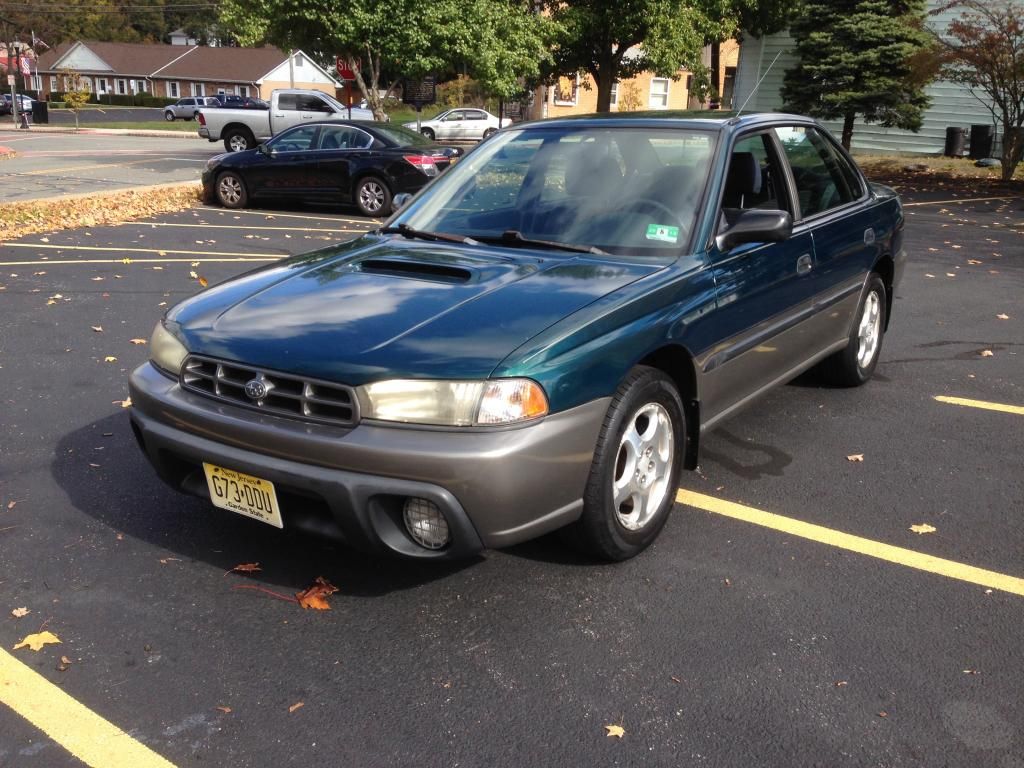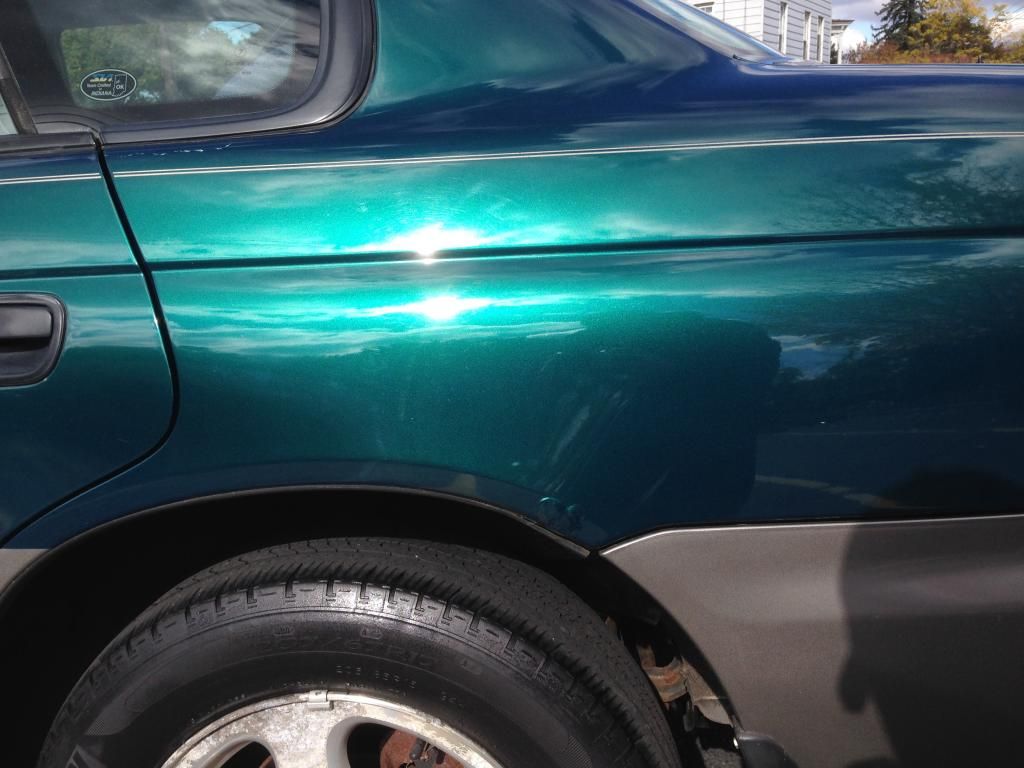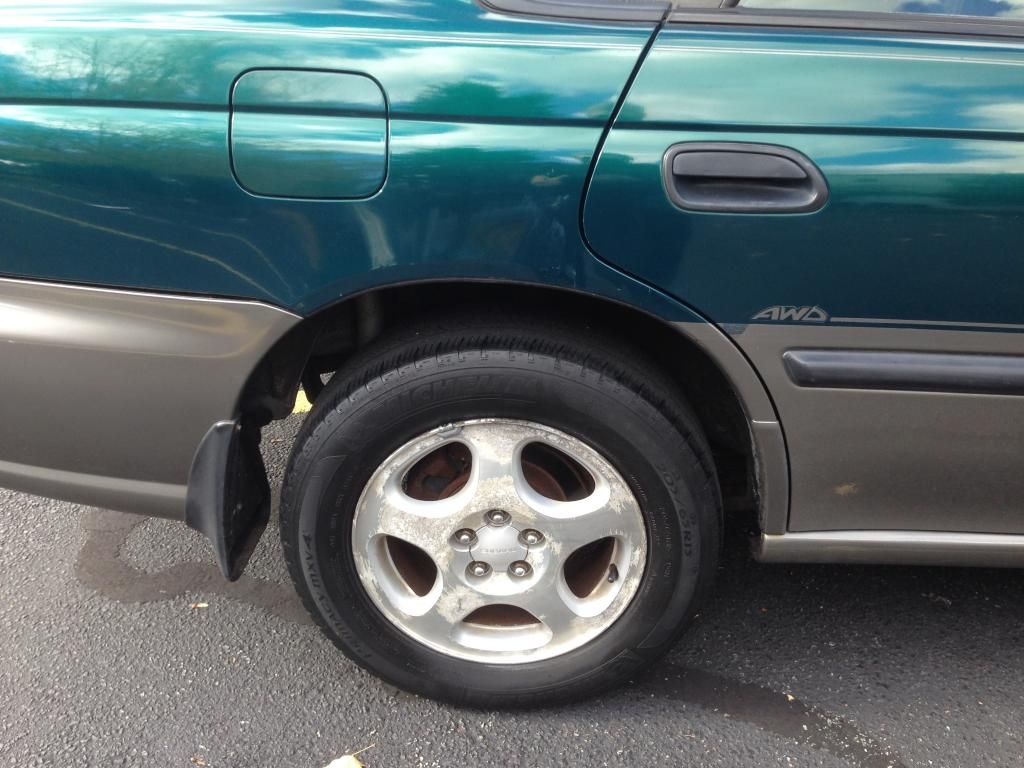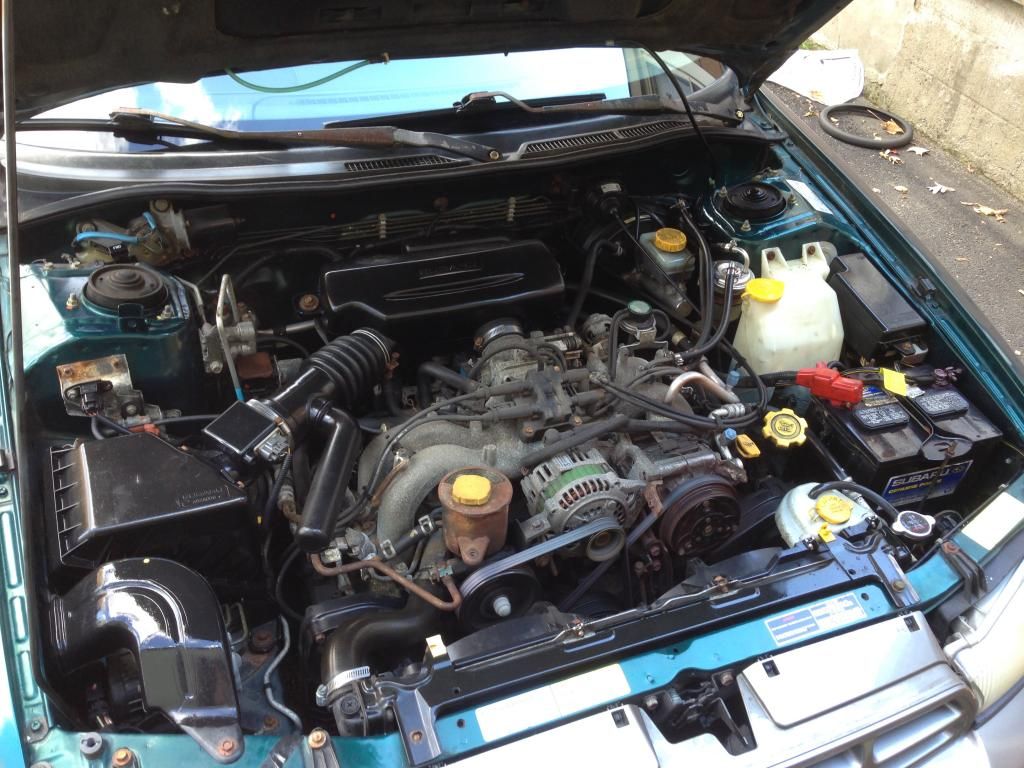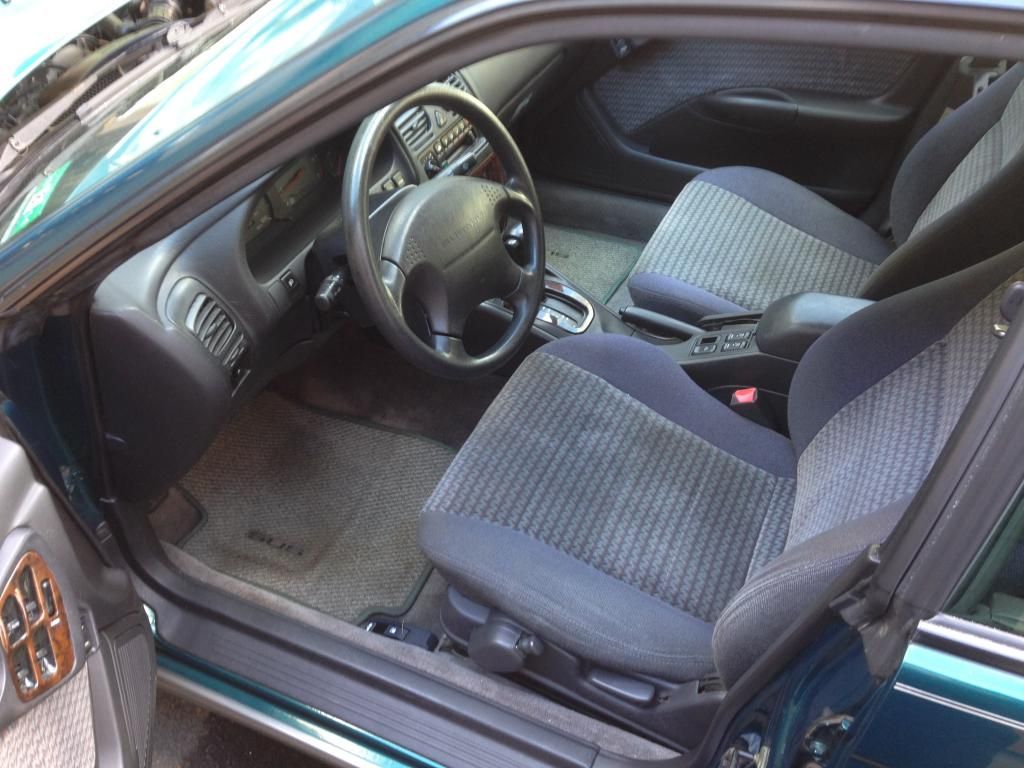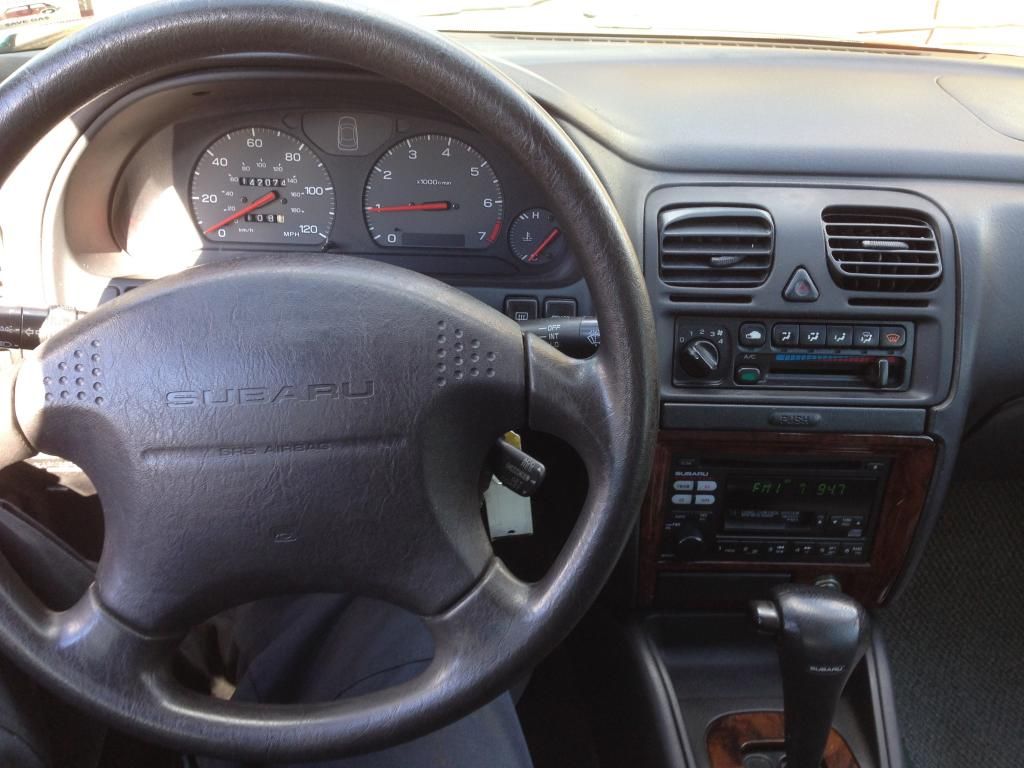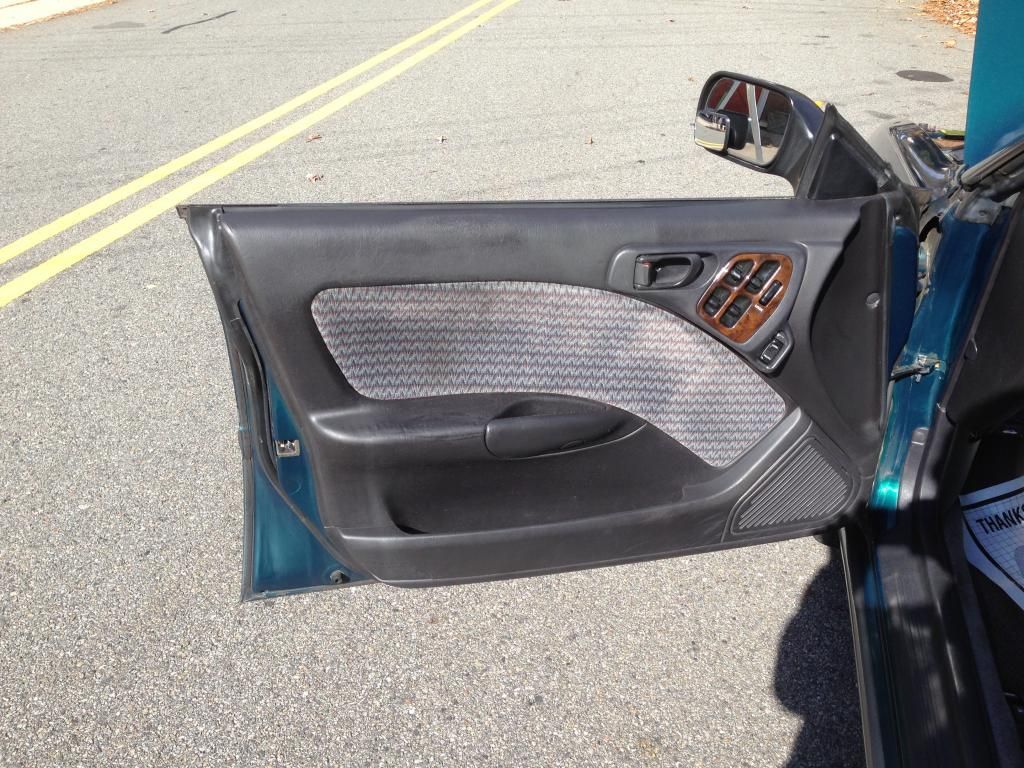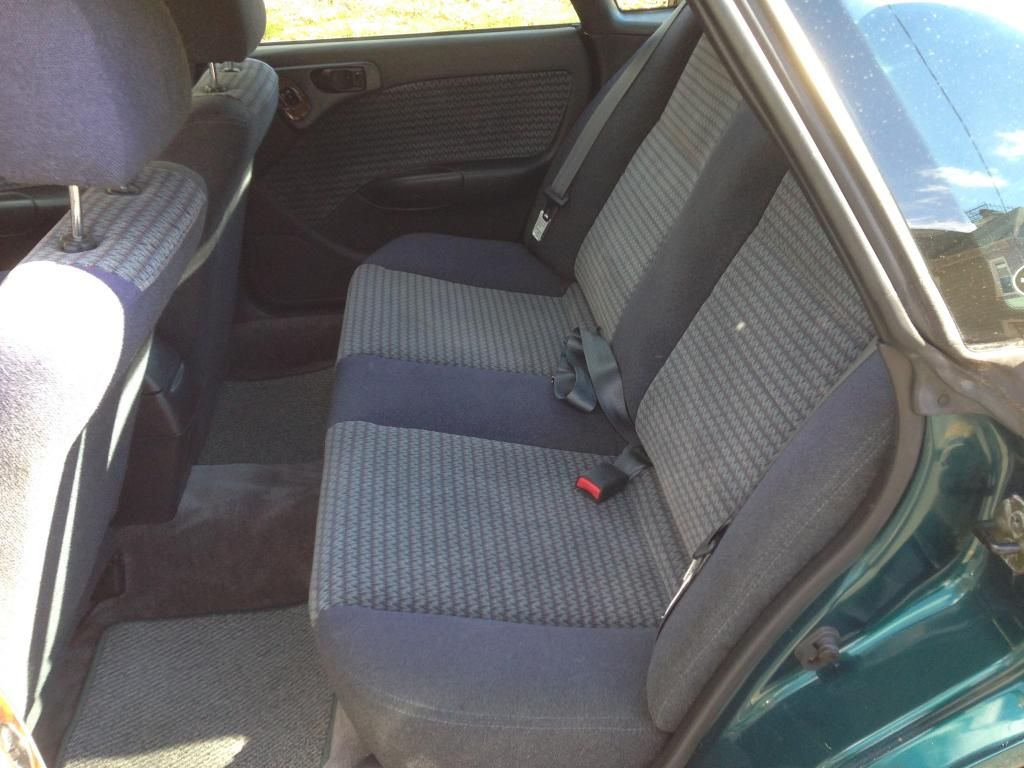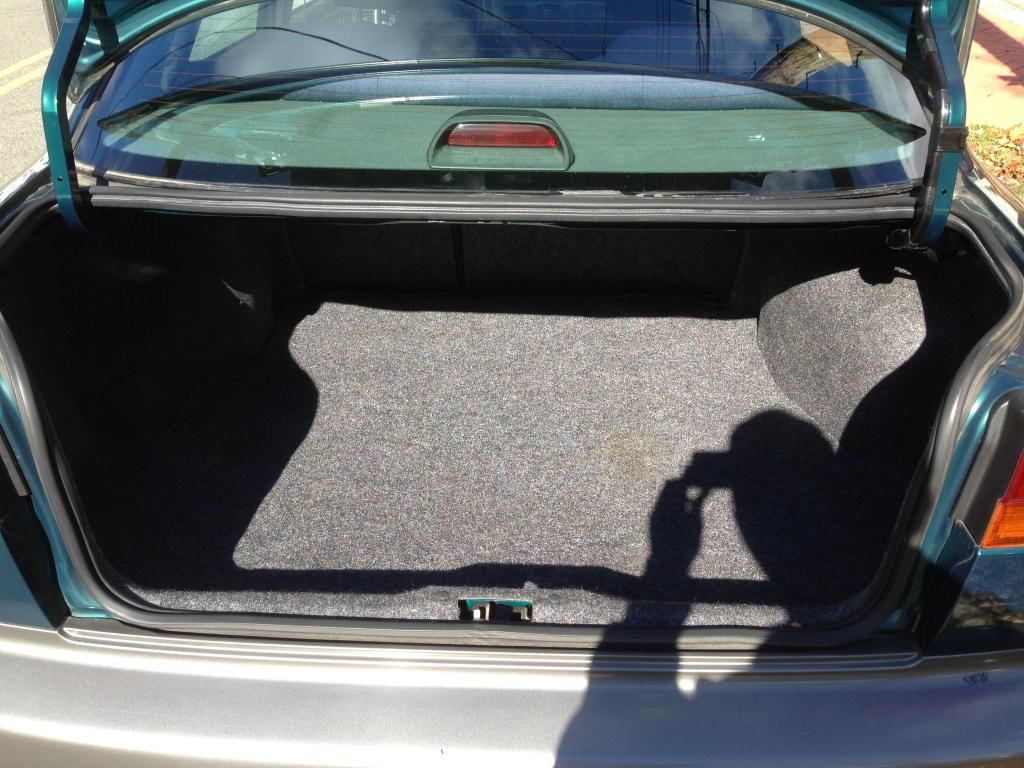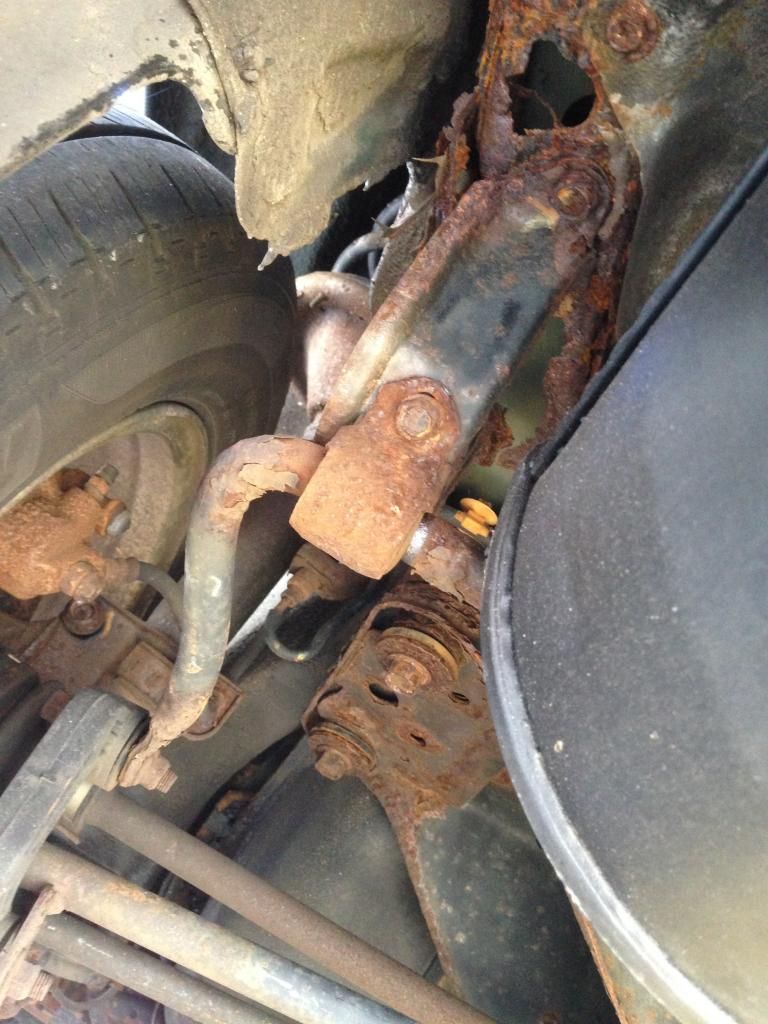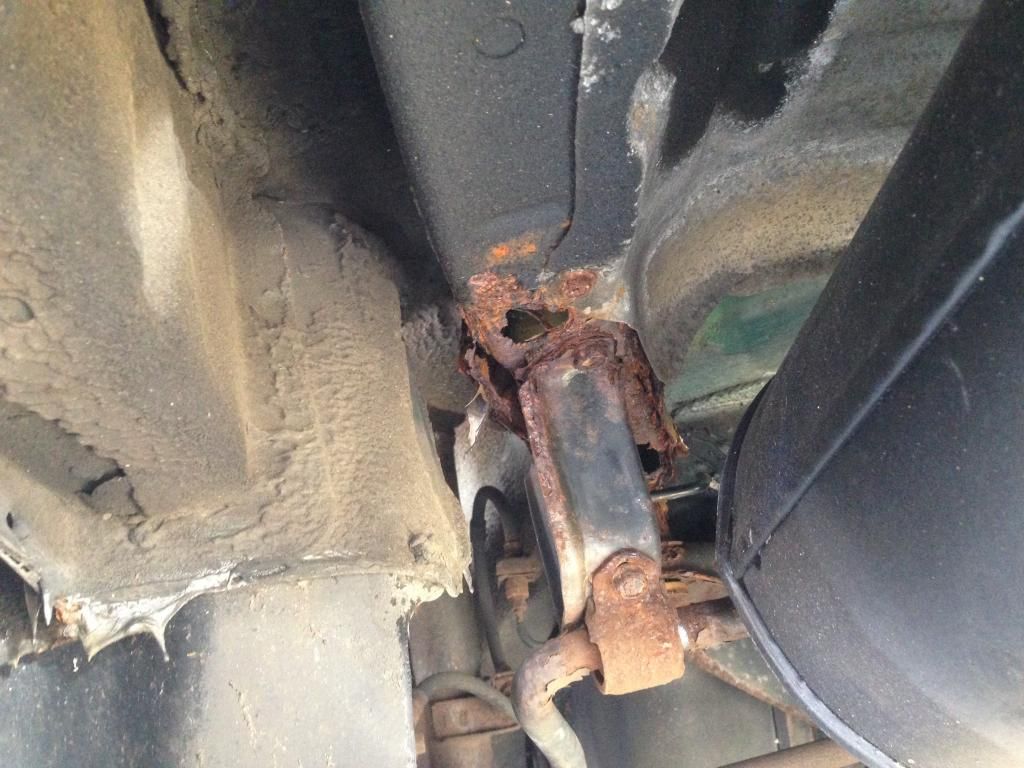 Subaru Legacy for Sale
Auto Services in New Jersey
Auto Repair & Service, Towing, Truck Service & Repair
Address: Johnsonburg
Phone: (610) 774-9994
---
Auto Repair & Service, Automobile Repair Referral Service, Auto Transmission
Address: 1112 S 8th St, Blackwood
Phone: (215) 268-7076
---
Automobile Parts & Supplies, Auto Body Parts
Address: 1071 Commerce Ave, North-Plainfield
Phone: (908) 688-8870
---
Auto Repair & Service, Tire Dealers
Address: 2098 New Castle Ave, Pilesgrv-Twp
---
Auto Repair & Service, Auto Oil & Lube
Address: 89 Ackerman Ave, Nutley
Phone: (973) 340-0322
---
Auto Repair & Service, Brake Repair
Address: 6938 Central Ave, West-New-York
Phone: (718) 386-2428
---
Auto blog
Tue, 26 Nov 2013 14:58:00 EST
For enthusiasts, the debut of the 2015 Subaru WRX was arguably one of the more important happenings at last week's LA Auto Show. After all, the 'Rex has been one of our perennial favorite all-weather sports cars, able to offer big thrills in any clime thanks to its turbocharged engine, manual gearbox and top-notch all-wheel-drive system.
For 2015, some big changes have been made to our favorite Subie, including the removal of the hatchback body style and availability of a continuously variable transmission. Of course, there's also the new, 2.0-liter turbocharged inline four-cylinder engine, not to mention the completely revised styling.
Lots of talking points, for sure, so West Coast Editor Michael Harley chatted with Dominick Infante, national manager of product communications for Subaru USA, who promises us that this car will be the "best-handling WRX ever." As for that CVT, Infante assures us that it was "designed for a sports car" and that the company aims to change the minds of people (like us, admittedly) who have a hard time warming up to the idea of this transmission in a package like the WRX.
Wed, 09 Jan 2013 14:57:00 EST
Subaru has given the 2013 Outback a host of detail changes and updates, though you'd hardly know from looking at it. The mild exterior changes mostly go unnoticed, and if you're comparing on a numbers basis, the new 2.5-liter four-cylinder engine is bang-on what the old engine would do. The biggest news is EyeSight, Subaru's new stereo camera-based system that drives lane-departure warning, active cruise control, automatic emergency braking and forward collision alert functions.
The 2013 Outback spent some time in my driveway, and as far as jacked-up wagons with off-road cladding go, this is one of the most affordable of the lot. That doesn't mean it's cheap; the Outback I tried was a Limited model with moonroof, navigation, EyeSight, leather and CVT added on. That takes the Outback from its roughly $25,000 starting point and adds nearly $10,000, landing solidly in the mid-$30,000 range. Still, against its most natural competitors like the Volvo XC70 and Audi A6 Avant, the Outback is a better value.
DRIVING NOTES
Thu, 06 Feb 2014 11:30:00 EST
While Subaru posted its best sales year ever in the United States in 2013, over half of its sales came from the success of the new Forester and popularity of the Outback. Its midsize Legacy sedan, on the other hand, saw sales tumble 10.3 percent. The company known for its all-wheel drive models hopes to right that trajectory with the 2015 Legacy. The all-new sedan sees a slight bump in fuel economy and a commitment to giving buyers a better product to compete against segment stalwarts like the Honda Accord and Toyota Camry.
The refreshed sedan wears Subaru's new design language, which was teased by the Legacy Concept at the 2013 Los Angeles Auto Show. However, the production version takes the hard, crisp lines down several notches, and it is bordering on boring at first glance. The best detail of the new design is the new hexagonal shield grille at the front that lends a little upscale panache over the current car's simple, rectangular front end. The coupe-like roofline has also been toned down from the concept, but it does smooth out the rear better than the current gen.
The Legacy's engines are carried over almost identically from last year's car. However both flavors of manual transmission are finally bowing out; all models now come with Subaru's Lineartronic CVT. Output from the 2.5-liter boxer four-cylinder sees a slight bump to 175 horsepower (2 hp more than last year's model) and 174 pound-feet of torque. The 3.6-liter boxer six-cylinder is unchanged at 256 hp and 247 lb-ft. Fuel economy benefits from the new platform with the 2.5-liter model rated at an estimated 26/36/30 miles per gallon city/highway/combined, a boost of 2/4/3 mpg, respectively, over the previous generation. The 3.6-liter also sees a modest rise to 20/28/23 mpg, 2/3/3 mpg better respectively. Fairly impressive figures for an all-wheel-drive, midsize sedan.