1988 Pontiac Fiero Formula 4.9 on 2040-cars
Year:1988 Mileage:138104
Location:
Fort Eustis, Virginia, United States
Up for sale is a 1988 Pontiac Fiero Formula with a Cadillac 4.9L V8 with a 4T60E Trans swapped into it by The Fiero Factory. This Fiero is currently registered and inspected in the state of Virginia. It was running perfectly up til yesterday when the fuel pump died. I no longer have the time to keep tinkering on this car, my job and life events keep me extremely busy now.
The condition of the Fiero is very good other than a couple body panels and the paint is very faded. Otherwise its a rot free Fiero, these are getting harder to find in this condition. It just passed inspection last month. The Passenger Front Fender is Cracked and the Hood has a couple cracks and some chips. I have a replacement hood for it as well as a replacement, OEM Front Bumper Cover. Both go with the sale of the Fiero, unless the buyer doesn't want them for some reason. A few of the marker lights are sun damaged but operable.
The condition of the interior is decent. It has the Beechwood Interior. The dash is sun faded and has a few cracks in it. The headliner is faded but doesn't sag. The seats are Camaro seats, they have a few cuts and gashes in them, they have seen a good amount of wear. The carpet is pretty clean, it does have a couple holes in it that you can't see until you move the seat forward and look for them. The gauges need to be recalibrated and or fixed. I did install some SpeedHut Gauge Overlays on the main gauge cluster, I just never got around to installing the Aux Gauge Overlay and the AC Control Overlay. I purchased and installed some new, handmade Beechwood Shifter Boots for the Auto shifter and the e-Brake Lever. I also installed a recovered leather Cadillac Auto Shifter Knob. I replaced the Window Switches with nice correct switches and panel.
Mechanically, the Fiero was running awesome before the Fuel Pump gave out. I purchased this Fiero from a Gentleman in Kentucky, who has owned this Fiero since 2000. He was the owner that had The Fiero Factory install the 4.9 in it around 2000. Since I have owned this Fiero it has the following work done:
New Brake Pads
New Cross Drilled/Slotted 12" C4 Corvette Rotors (it has a bigger brake swap done)
New Rear Brake Hoses (the front hoses are stainless braided)
New Brake Master Cylinder
New Driver Rear Brake Caliper
New 17" Konig Lace Wheels Staggered (Front: 17x7 40mm offset; Rear 17x8 35mm offset) with locking lug nuts and key.
New Gates Barricade Fuel Hoses
Relocated the Battery to the Front
New KYB Shocks in the Front (I have new KYB Struts for the rear that will go with the Fiero)
New Interstate Battery
New Fuel Filter
Rebuilt/Flowmatched Ford 5.0 Fuel Injectors with Viton Seals by osidetiger
New Adjustable Vacuum Modulator for the 4T60E Transmission
Rebuilt Headlight Motors with Hardened Aluminium Gears and Delrin Bushings.
Installed New JBL 4x6 Plate Speakers in the rear pillars.
Installed Sony Headunit
Installed Momo Millennium Steering Wheel using a NRG Hub (it needs a small spacer so the horn button will sit flush.)
It needs to have the parking brake cables installed if you want to use the parking brake. I have them, they are brand new cable, just never got around to installing them. All you need to do is install a new fuel pump, which requires you to drop the tank and she will be back on the road again. Its not a hard job, I just don't have the time anymore.
It will come with these extra parts at the time of the sale, unless the buyer states they do not want them
Extra set of Notchback Tail Lights
Hood
NOS OEM Front Bumper
New Parking Cables
If you have any questions, please feel free to message me on here.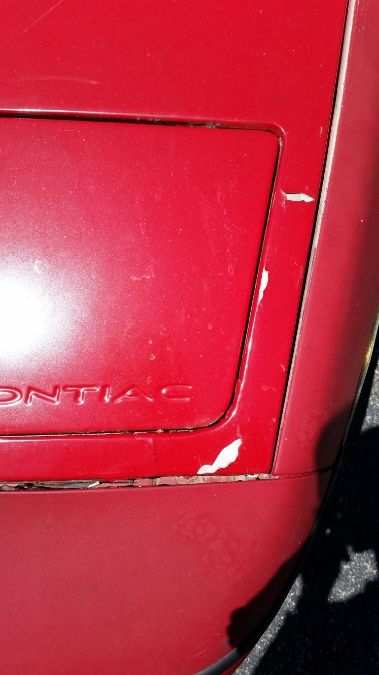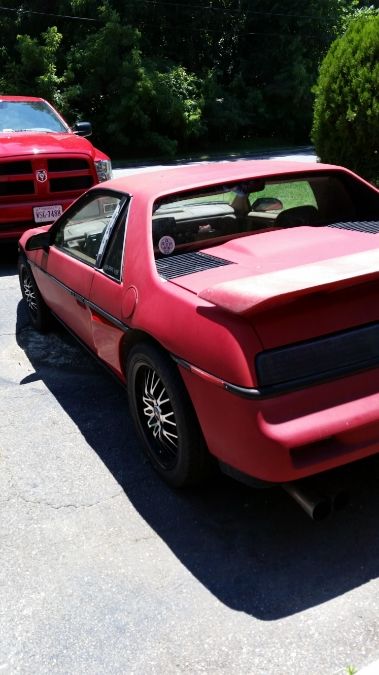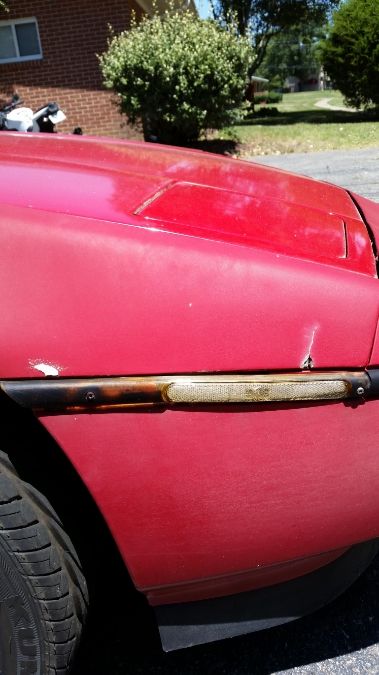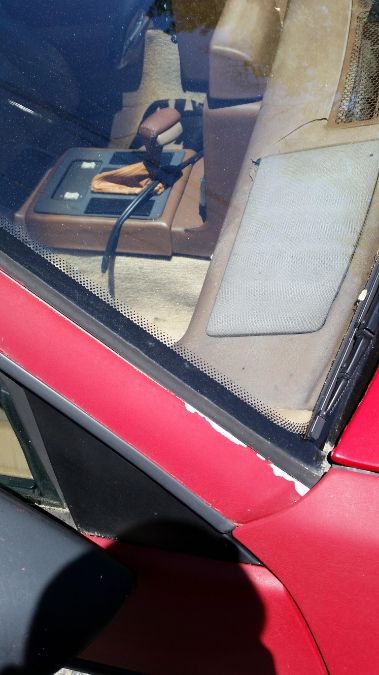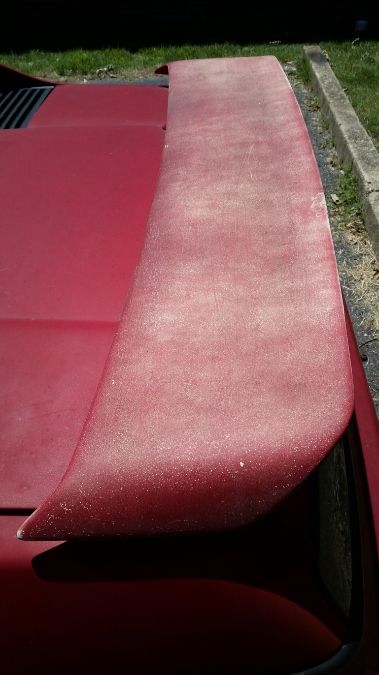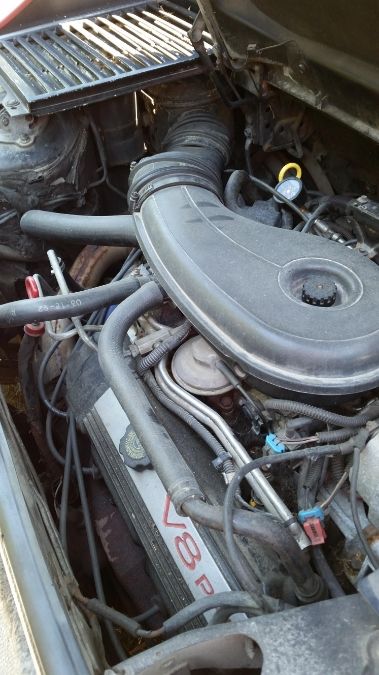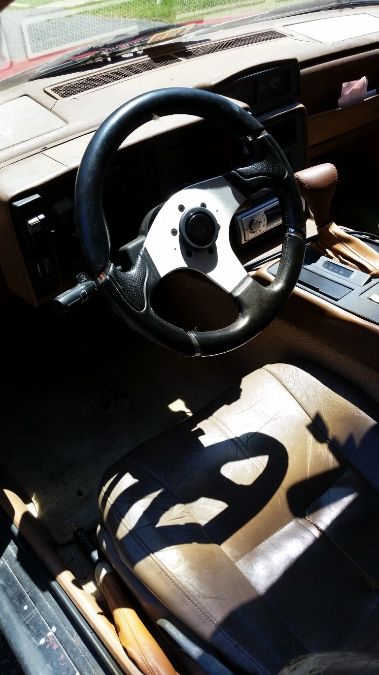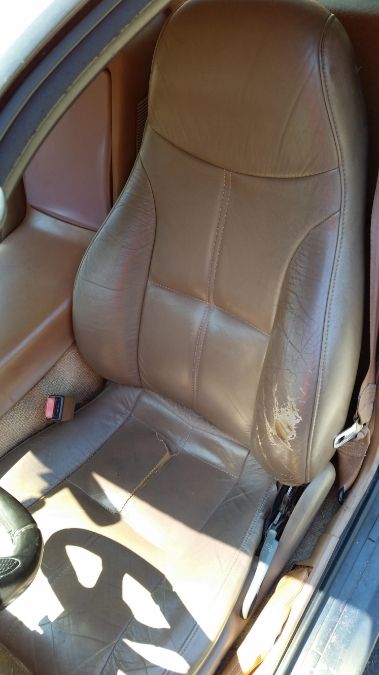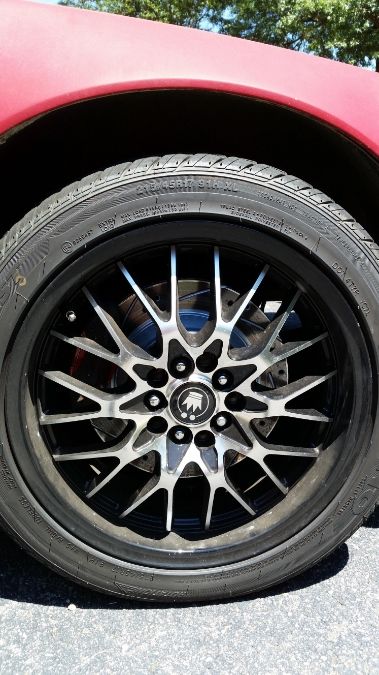 Pontiac Fiero for Sale
Auto Services in Virginia
New Car Dealers, Used Car Dealers
Address: 7100 W Broad St, Manakin-Sabot
Phone: (804) 755-6215
---
Auto Repair & Service, Used Car Dealers, Automobile Parts & Supplies
Address: 7231 Arlington Blvd, Springfield
Phone: (703) 560-0071
---
Used Car Dealers, Truck Rental, Trailer Renting & Leasing
Address: 2704 Williamson Rd NW, Hollins-College
Phone: (540) 366-2773
---
Auto Repair & Service
Address: 101 N Cumberland Ave, Rose-Hill
Phone: (606) 573-9700
---
Auto Repair & Service, Automobile Parts & Supplies, Mufflers & Exhaust Systems
Address: 43 Kelley Rd, Somerville
Phone: (540) 373-4236
---
Auto Repair & Service, New Car Dealers
Address: 3410 Fall Hill Avenue, Snell
Phone: (540) 373-5200
---
Auto blog
Fri, 08 Aug 2014 15:30:00 EST
General Motors has another spate of recalls to announce. This time they cover 312,280 vehicles worldwide, including 269,041 of in the US, in a total of six campaigns. In 2014, the automaker has recalled 29,079,765 vehicles worldwide, with 25,754,356 of those in the US.
The largest among them covers 215,243 units of the Saturn Vue from 2002-2004 model years worldwide, 202,115 in the US. It's possible for the for the key to be removed even when the ignition isn't in the OFF position. The company knows of two crashes and one injury caused by this problem. Dealers are checking the parts and replacing the ignition cylinder and key set, if necessary.
Next is 72,826 models worldwide (48,059 vehicles in the US) of the 2013 Cadillac ATS four-door sedan, 2013 Buick Encore and 2013 Chevy Trax in Canada. It's possible that the for lap belt pretensioner to retract but not to lock, which could increase occupant movement during a crash. Both front, outboard lap belt pretensioners are being replaced, and a stop-sale is in effect on unsold models until the problem is repaired. There are no known crashes or injuries, though.
Mon, 13 May 2013 14:58:00 EST
No, you didn't read our title wrong. This is a 2013 model year Trans Am, and yes, that is a Pontiac logo affixed to the front of the car. But don't bother dialing up your local General Motors dealership just yet. This is the new Hurst Edition Trans Am created by the Trans Am Depot located in Tallahassee, FL. Having spent a number of years restoring early Trans Am models, the crew at Trans Am Depot finally did what many Pontiac enthusiasts wish GM would have done - create a modern Trans Am using the fifth-generation Chevrolet Camaro.
As the former owner of a 1977 model, I've been wanting to check out Trans Am Depot ever since I first saw the company have American Choppers build a trio of motorcycles inspired by its Pontiac remakes. So I jumped at the chance to head to Florida's capital city to visit the shop and drive its latest creation, the new Hurst Edition Trans Am. As a collaboration with Hurst, this car made its debut at the 2012 SEMA Show and then popped up again on our radar with a cheesy yet perfectly fitting video back in March.
Driving Notes
Tue, 30 Sep 2014 16:45:00 EST
Generation Gap is mining the Lingenfelter collection again this week to compare two very different interpretations of the Pontiac Firebird. An original 1968 example goes toe-to-toe with a 2010 Lingenfelter Trans Am to see whether the old man or the modern re-imagining takes the crown.
Being from the Lingenfelter collection, both cars are absolutely immaculate. The '68 packs a Pontiac 350-cubic-inch (5.7-liter) V8 with a claimed 320 horsepower and some classic, muscular style with a hood-mounted tach. Plus, it's painted in an understated shade of green that you don't usually see.
In the other corner is Lingenfelter's pumped-up take on the classic shape based on the modern Camaro, and this is just one of six concept versions ever made. It wears an eye-catching, vintage-inspired livery of blue with a white stripe package. Under its shaker hood is a 455-cubic-inch (7.5-liter) V8 with a reported 655 hp and 610 pound-feet of torque.