Four Speed Manual, Air Grabber Hood, 383/335 Horsepower Big Block on 2040-cars
US $28,500.00
Year:1971 Mileage:39862 Color: Gold /
Black
Location:
Kaiser, Missouri, United States
Transmission:Manual
Engine:383 BIG BLOCK
Vehicle Title:Clear
Fuel Type:Gasoline
For Sale By:Dealer

Condition:
Used
VIN (Vehicle Identification Number): RM23H1E125203
Year: 1971
Exterior Color: Gold
Make: Plymouth
Interior Color: Black
Model: Road Runner
Number of Cylinders: 8
Trim: REAL DEAL RM ROADRUNNER
Drive Type: REAR WHEEL
Mileage: 39,862


1971 PLYMOUTH ROADRUNNER. THIS CAR COMES CURRENTLY EQUIPPED WITH A NON NUMBERS MATCHING 383 BIG BLOCK ENGINE, FOUR SPEED MANUAL TRANSMISSION, FUNCTIONING AIR GRABBER HOOD, BUCKET SEATS, TACHOMETER, WORKING AM RADIO AND RALLEY WHEELS. CALL 636-795-0772. WE ARE LOCATED AT LAKEWAY MOTORS 330 HWY 42 KAISER, MO. 65047(TWO HOURS SOUTHWEST OF ST. LOUIS MISSOURI) CALL 636-795-0772.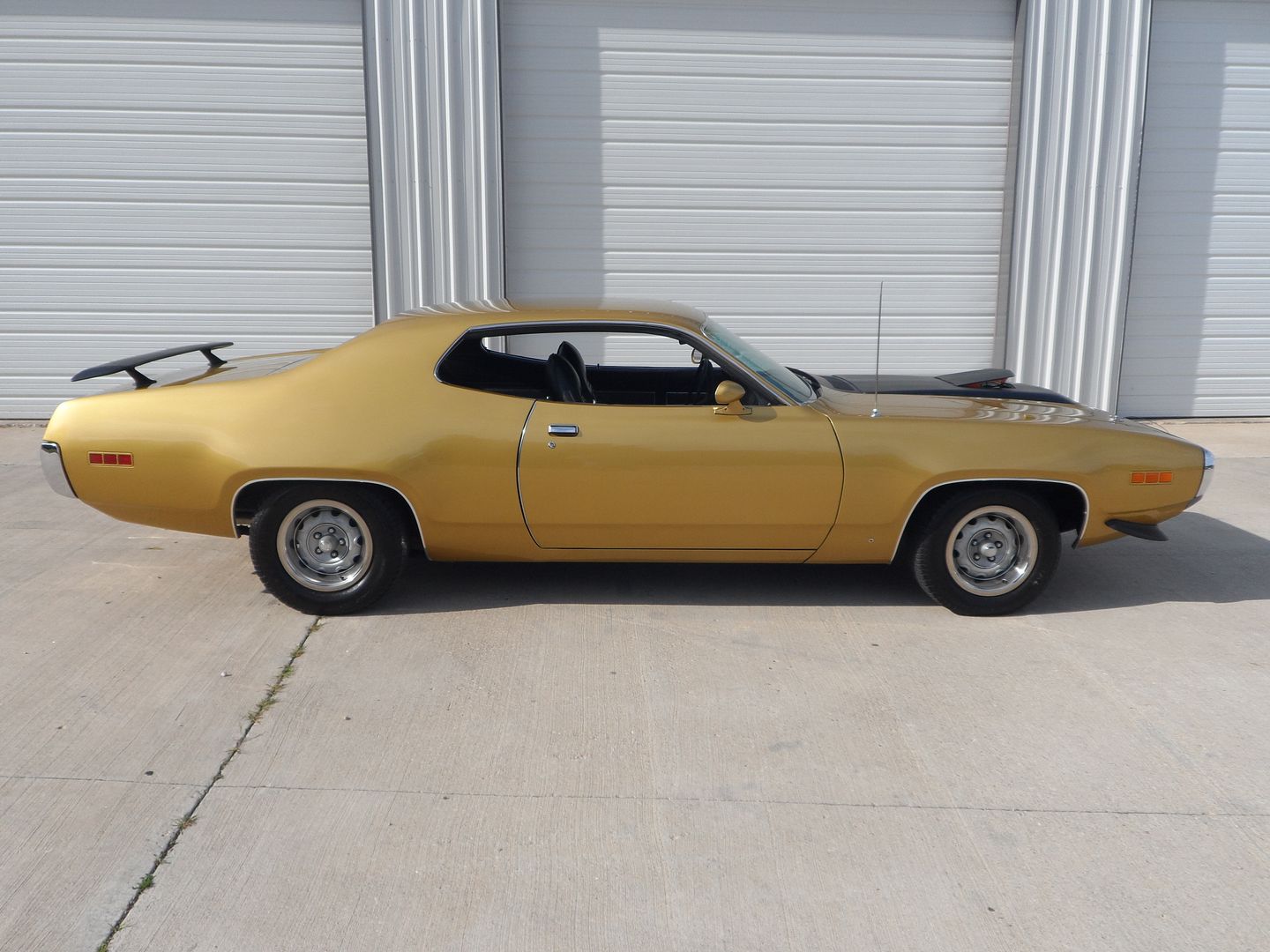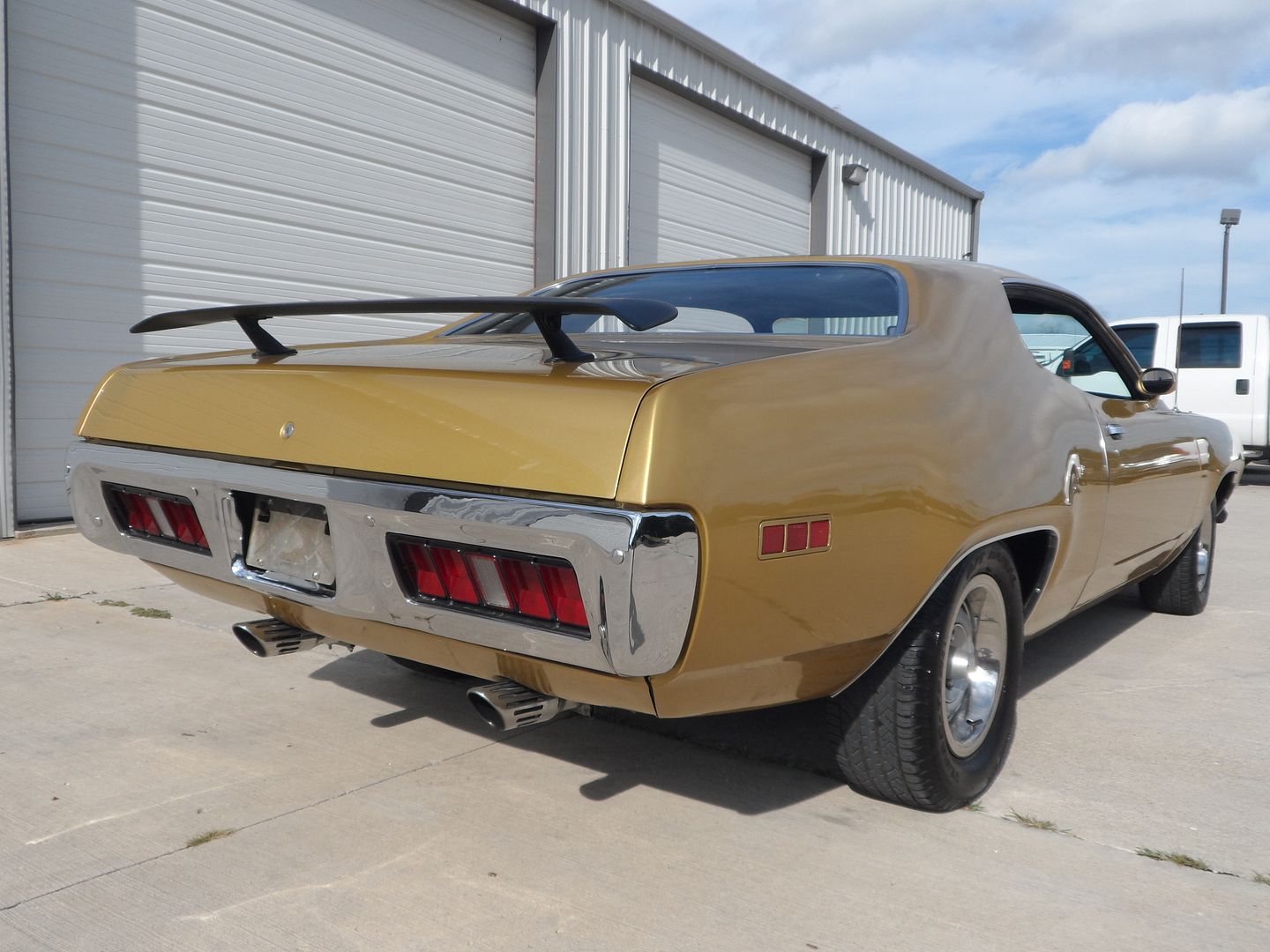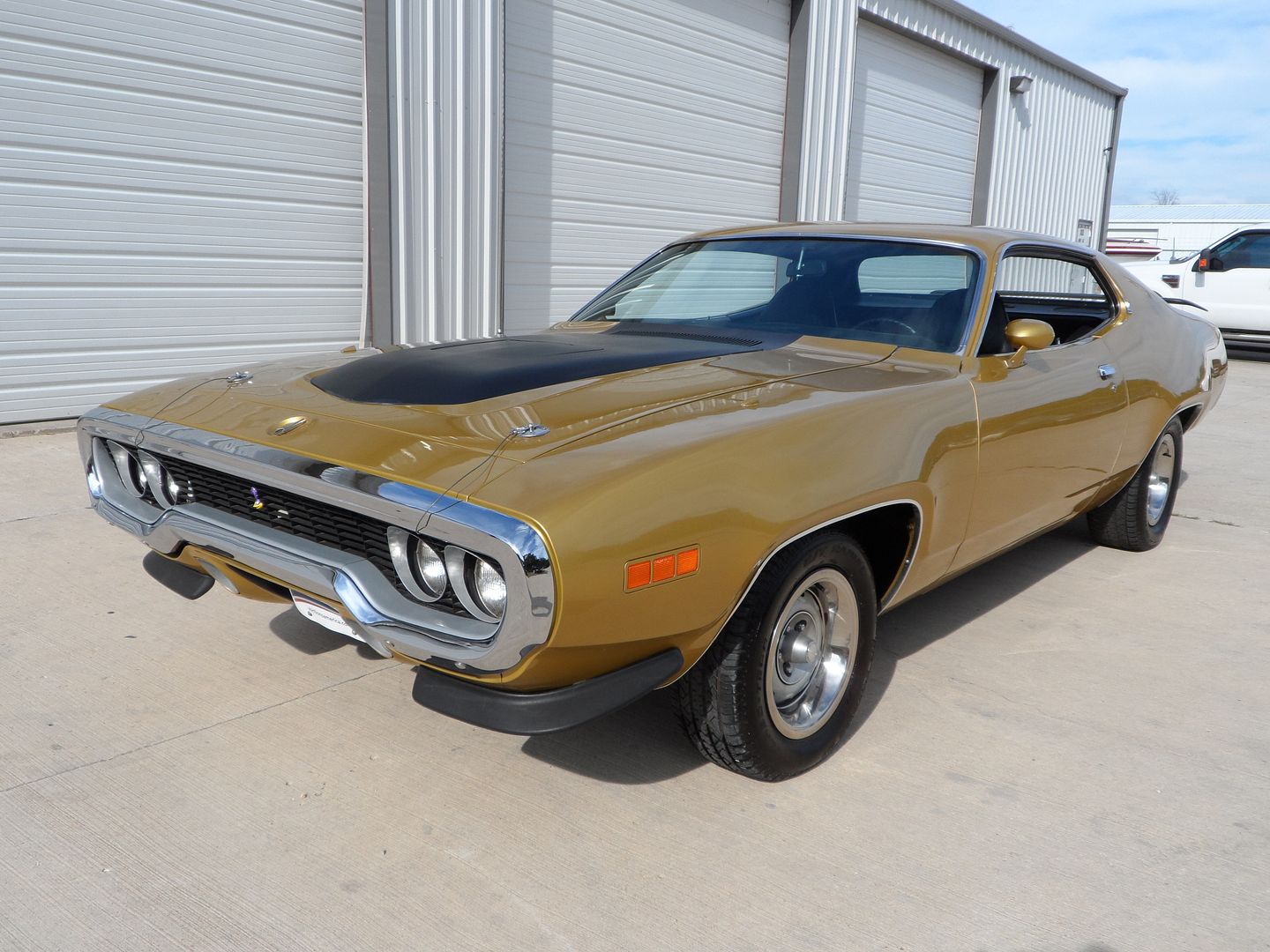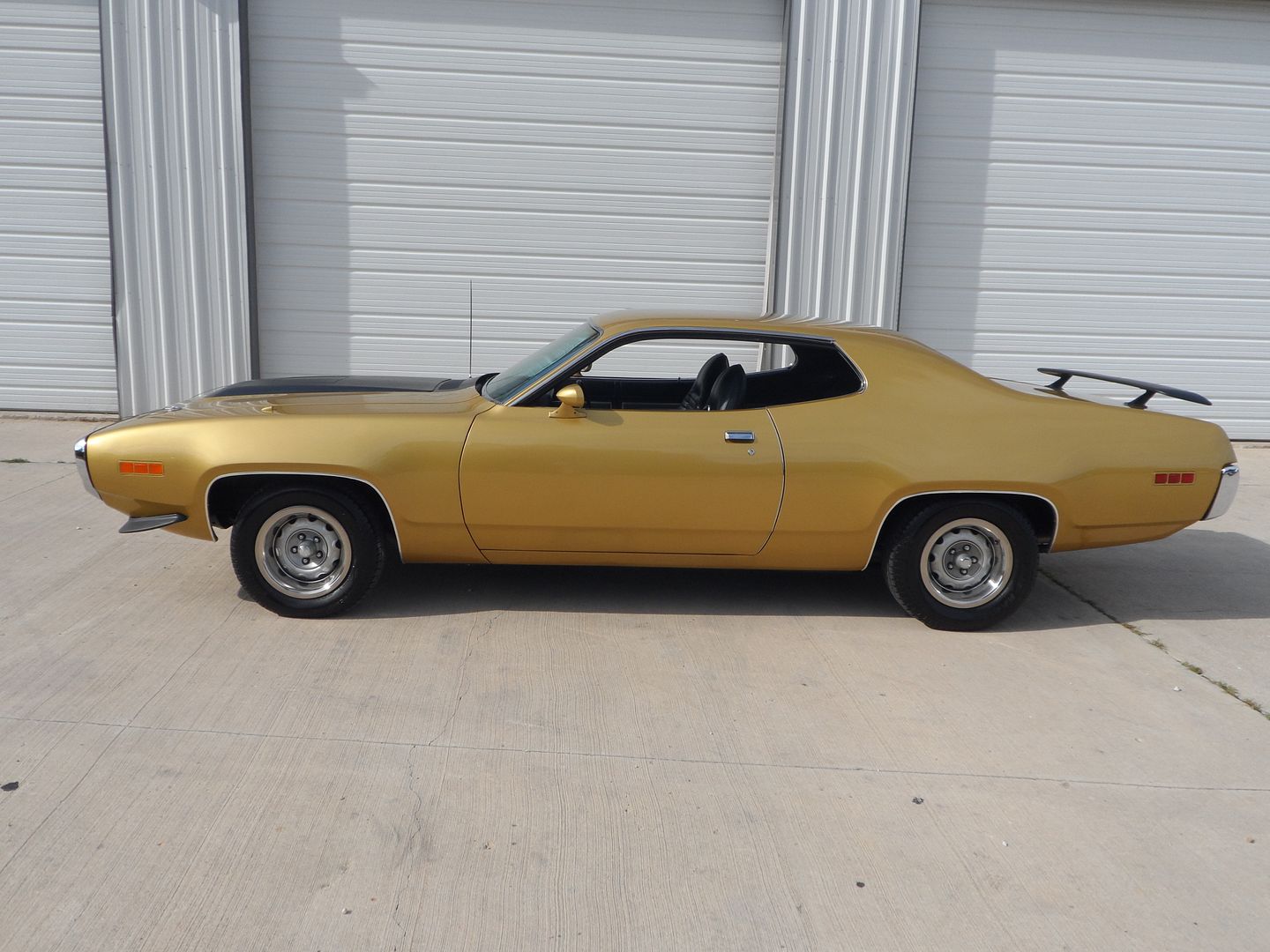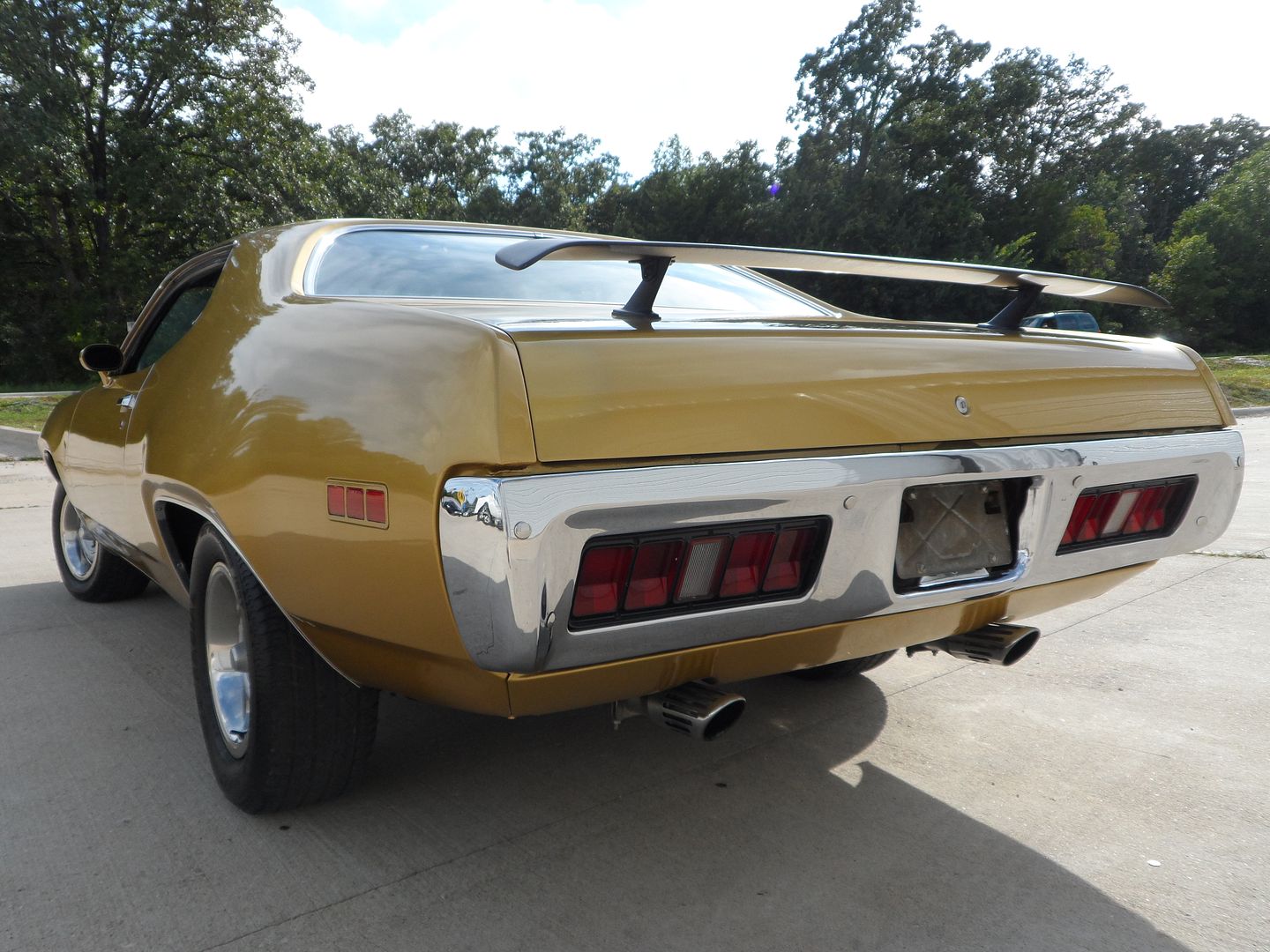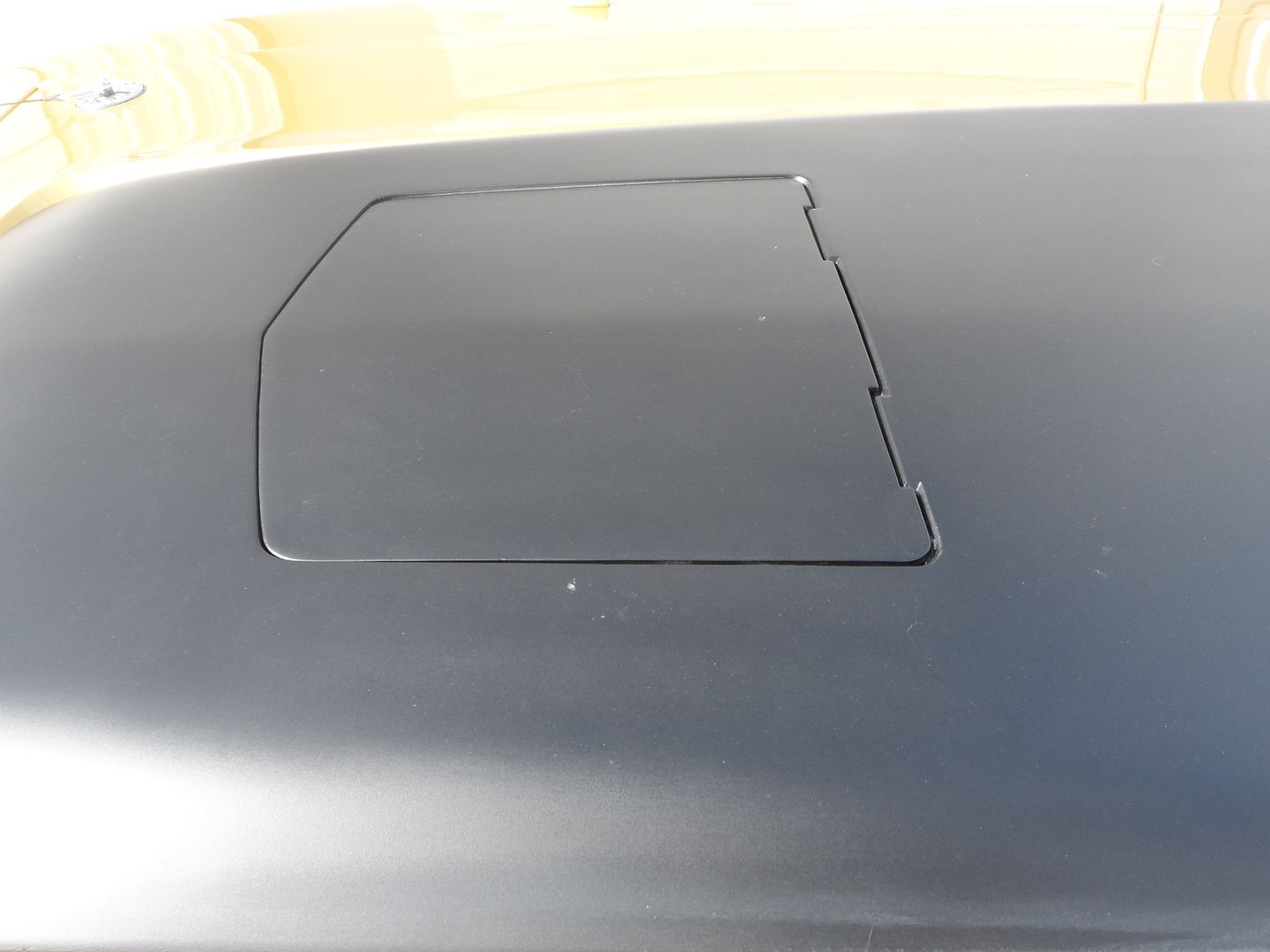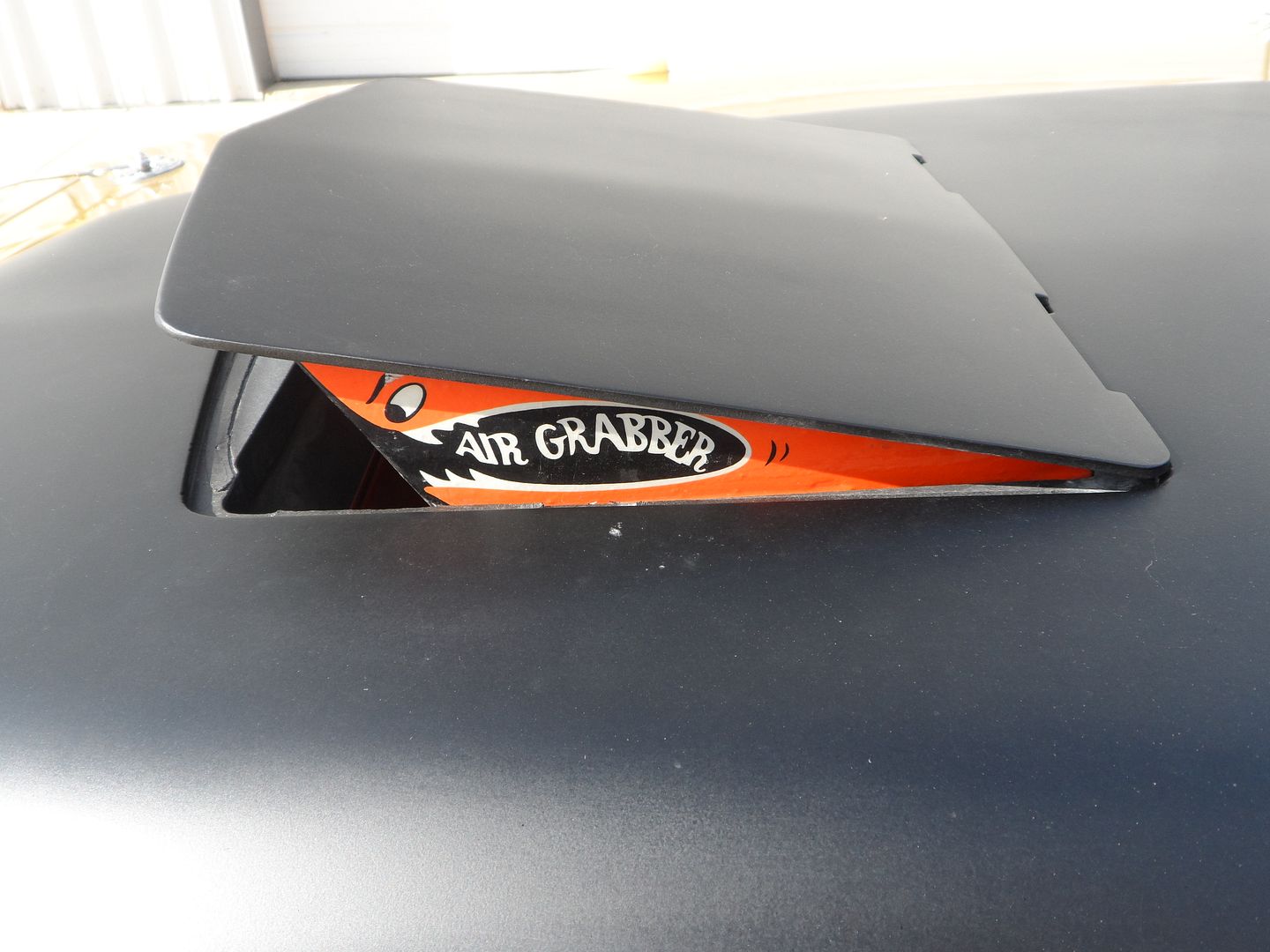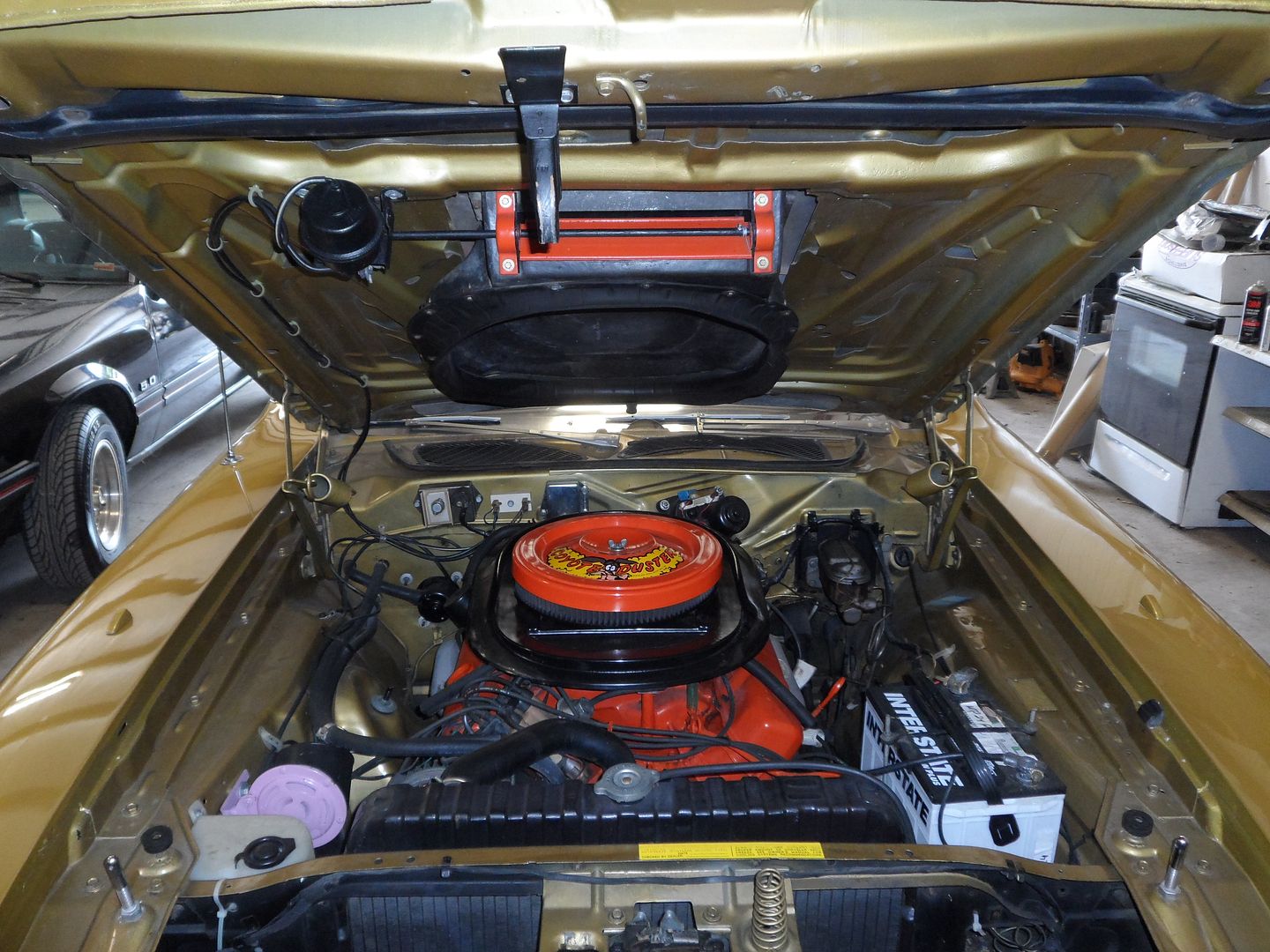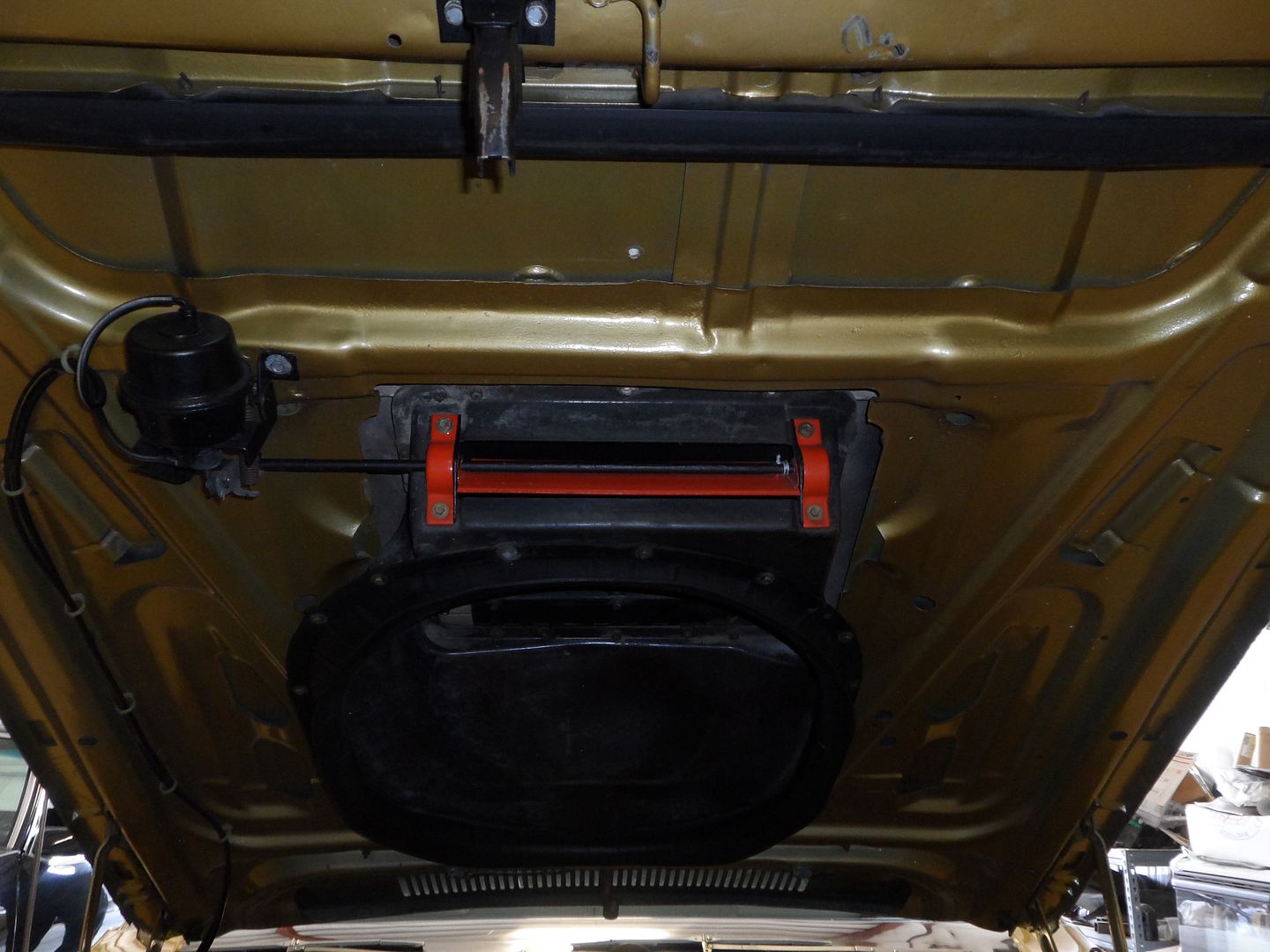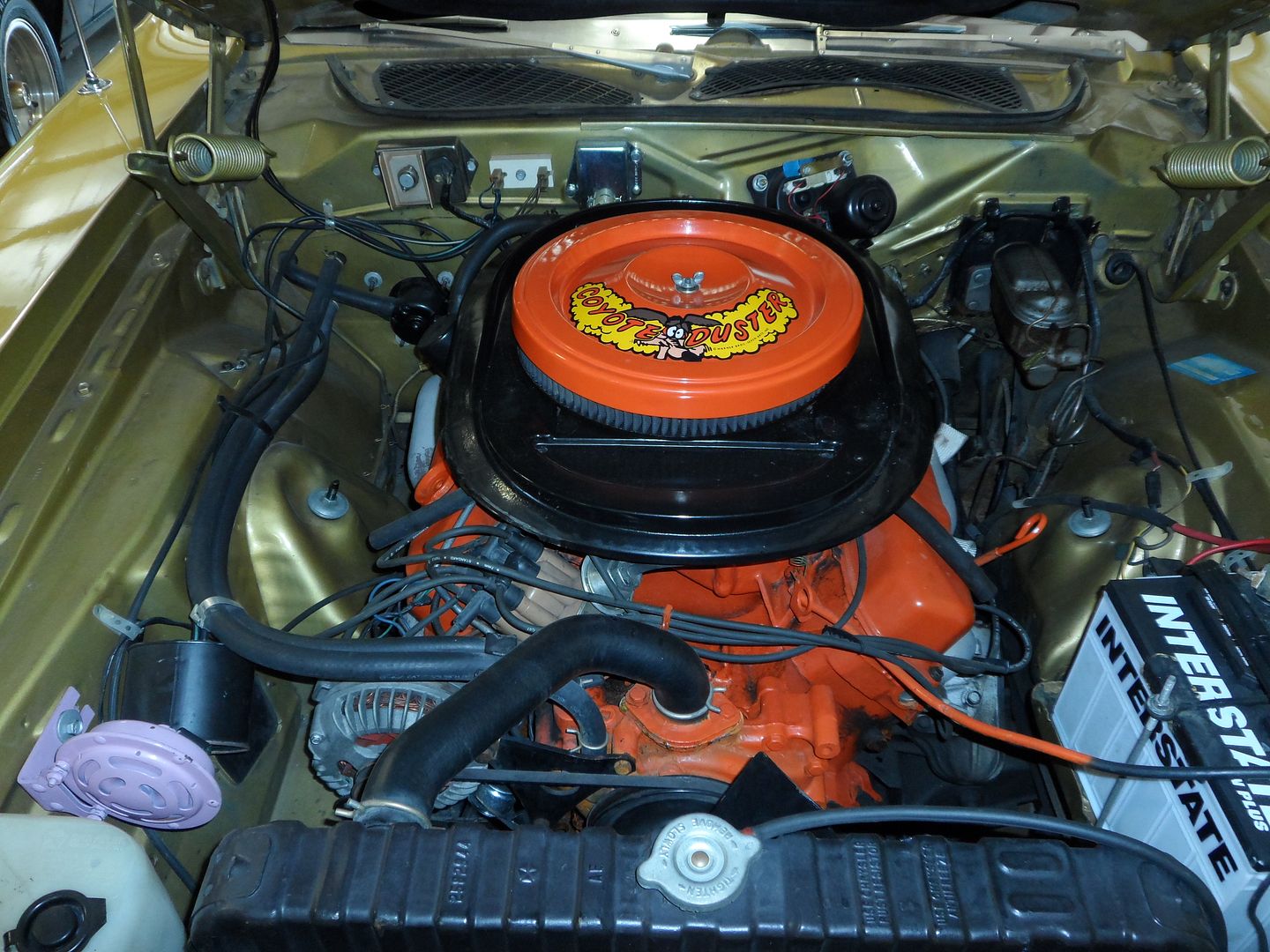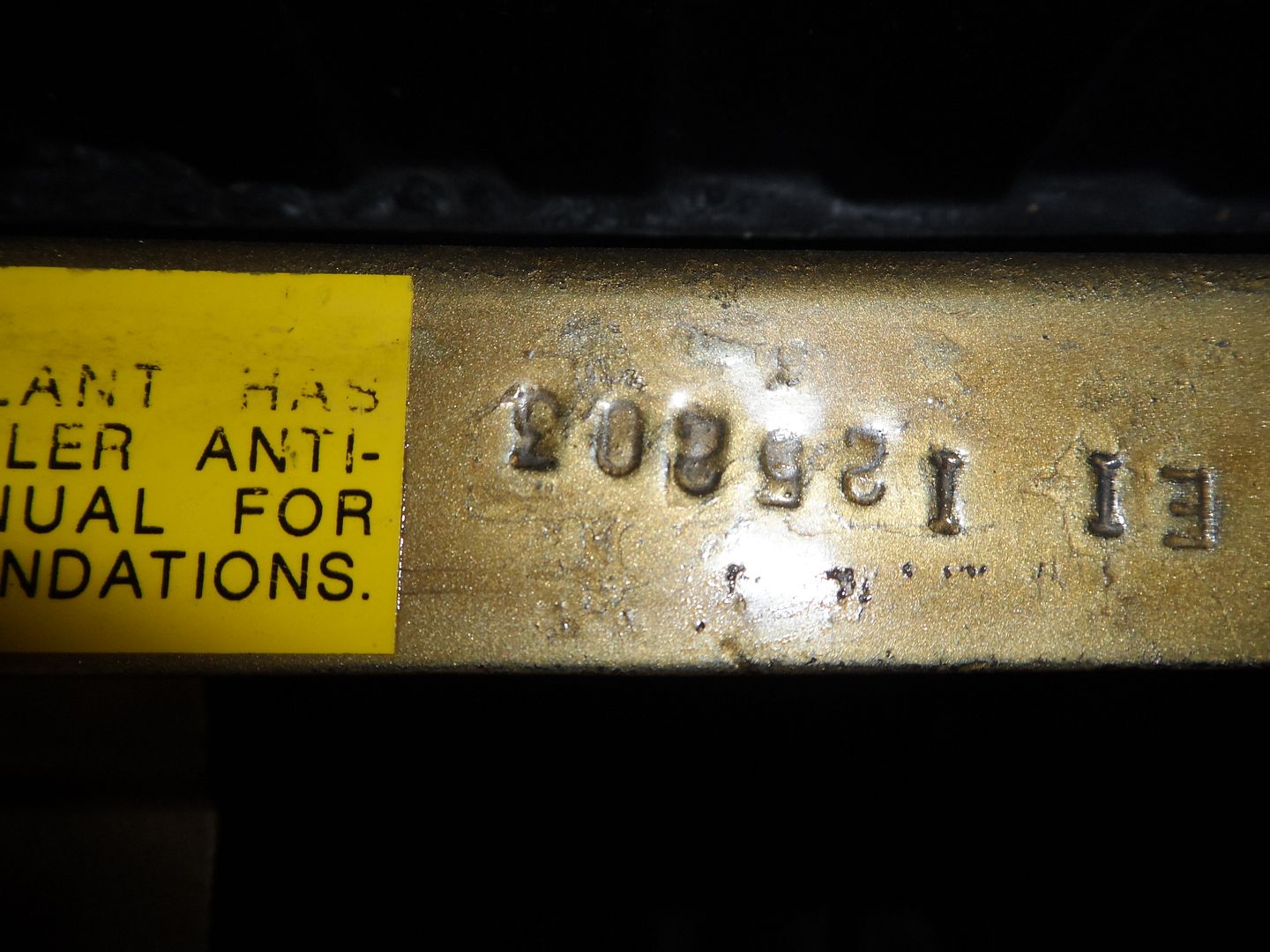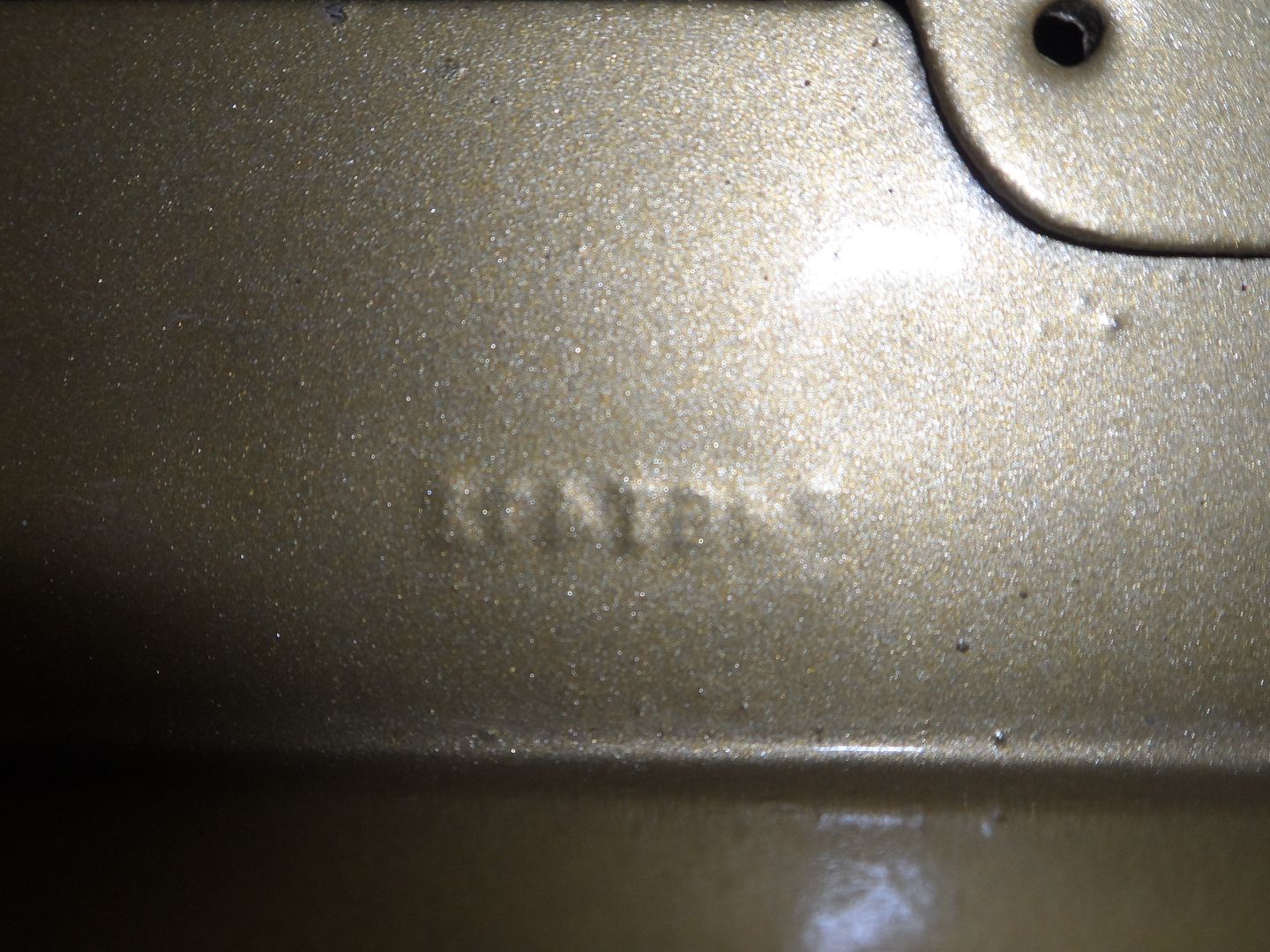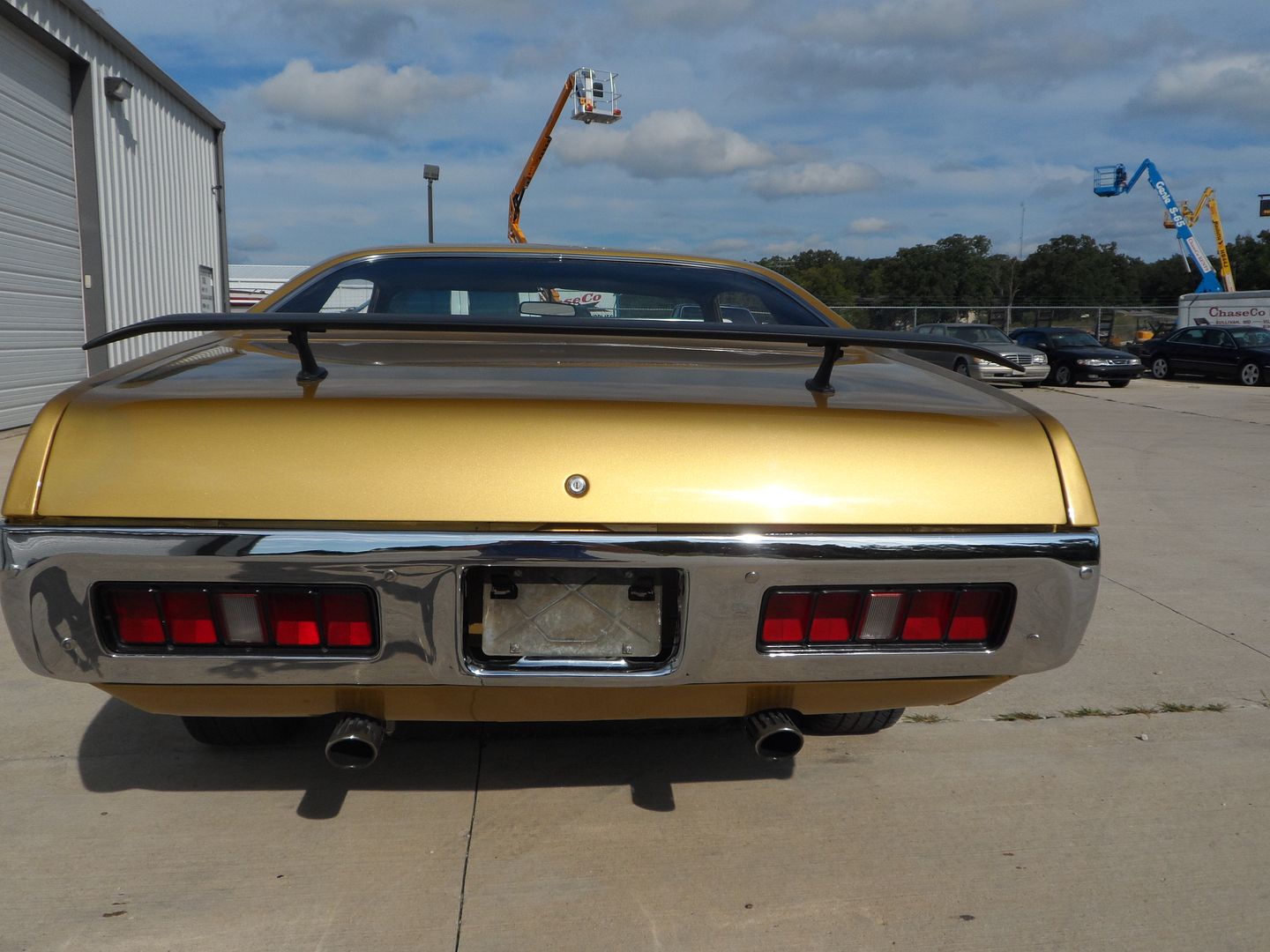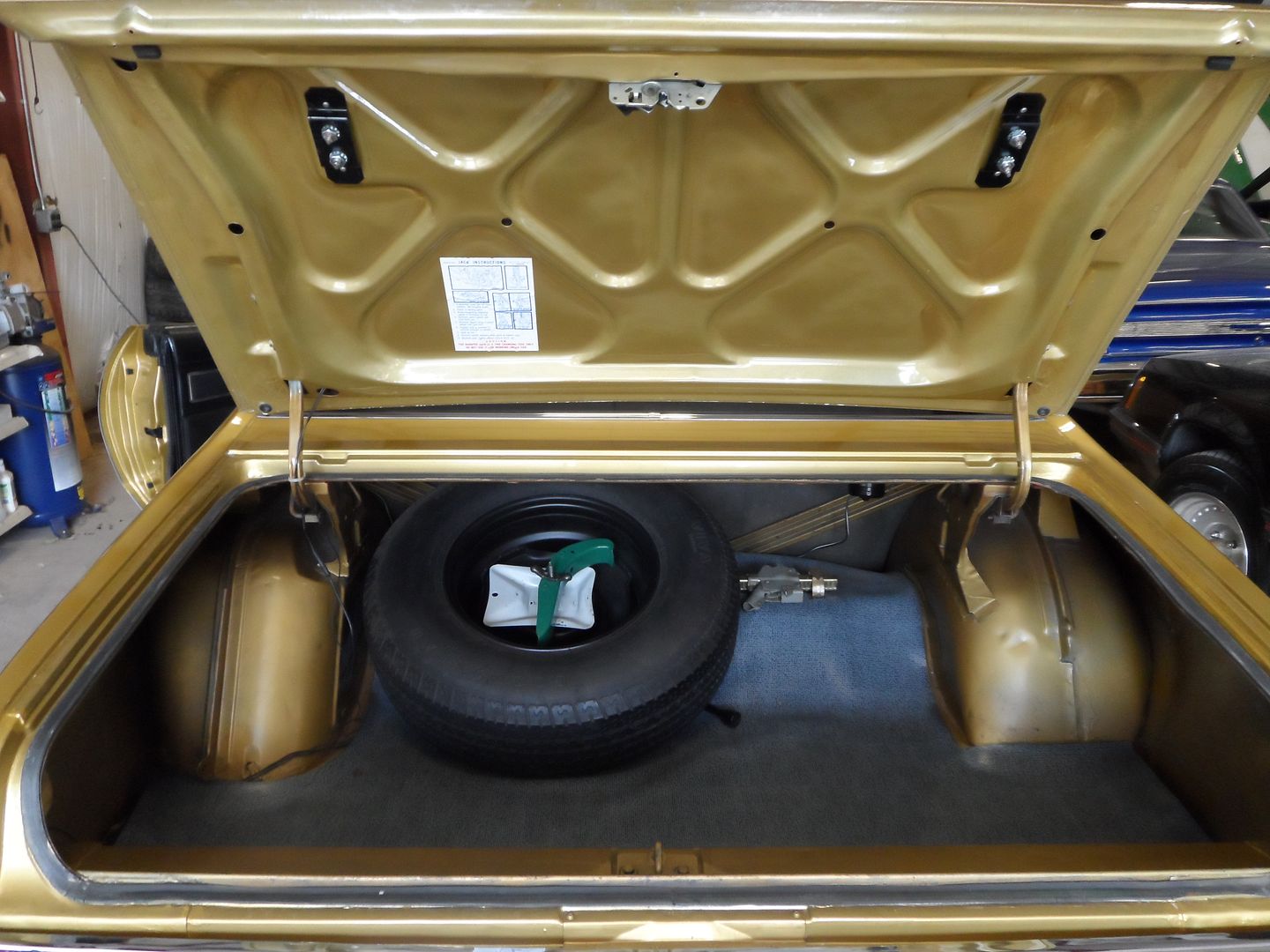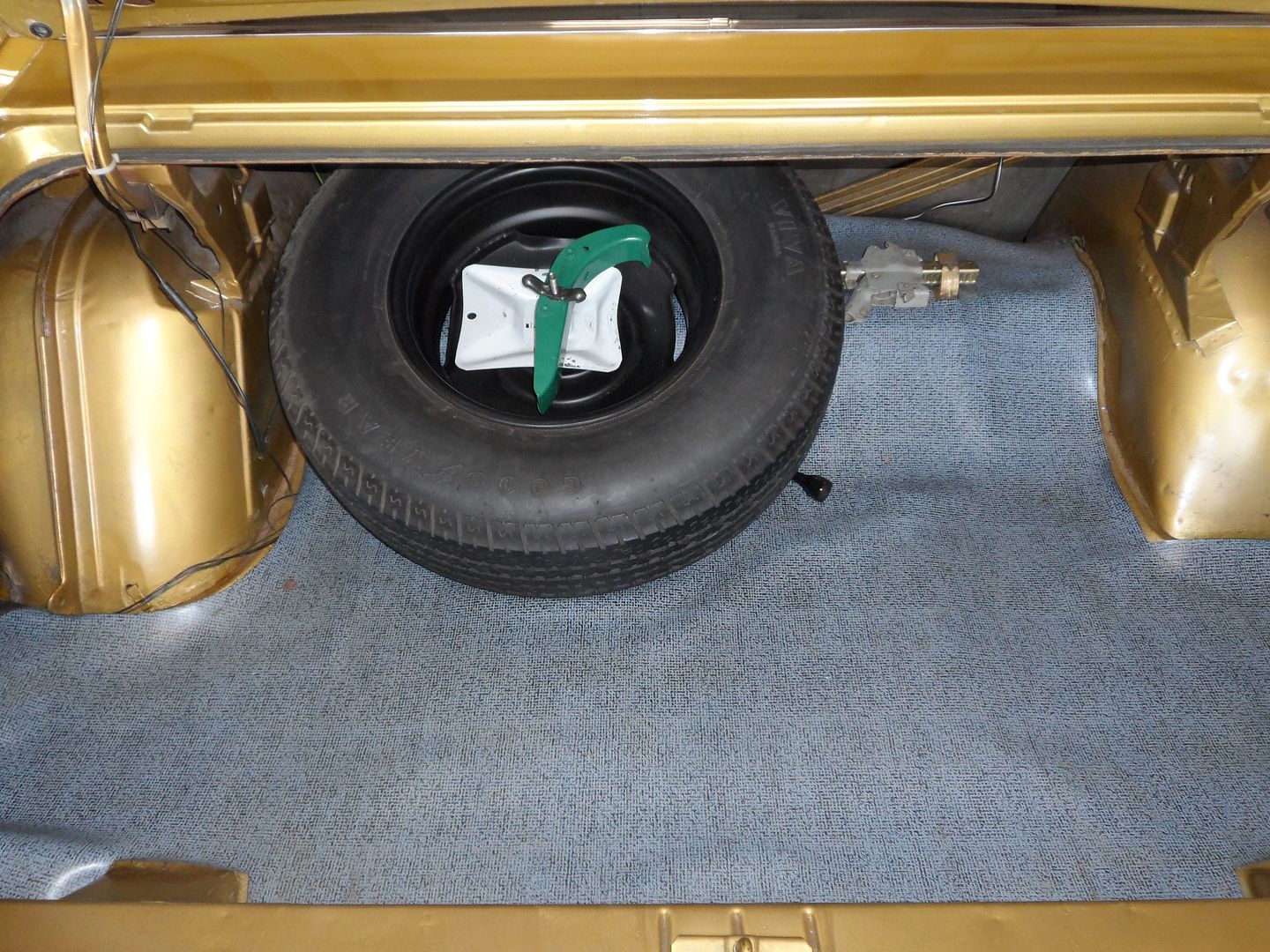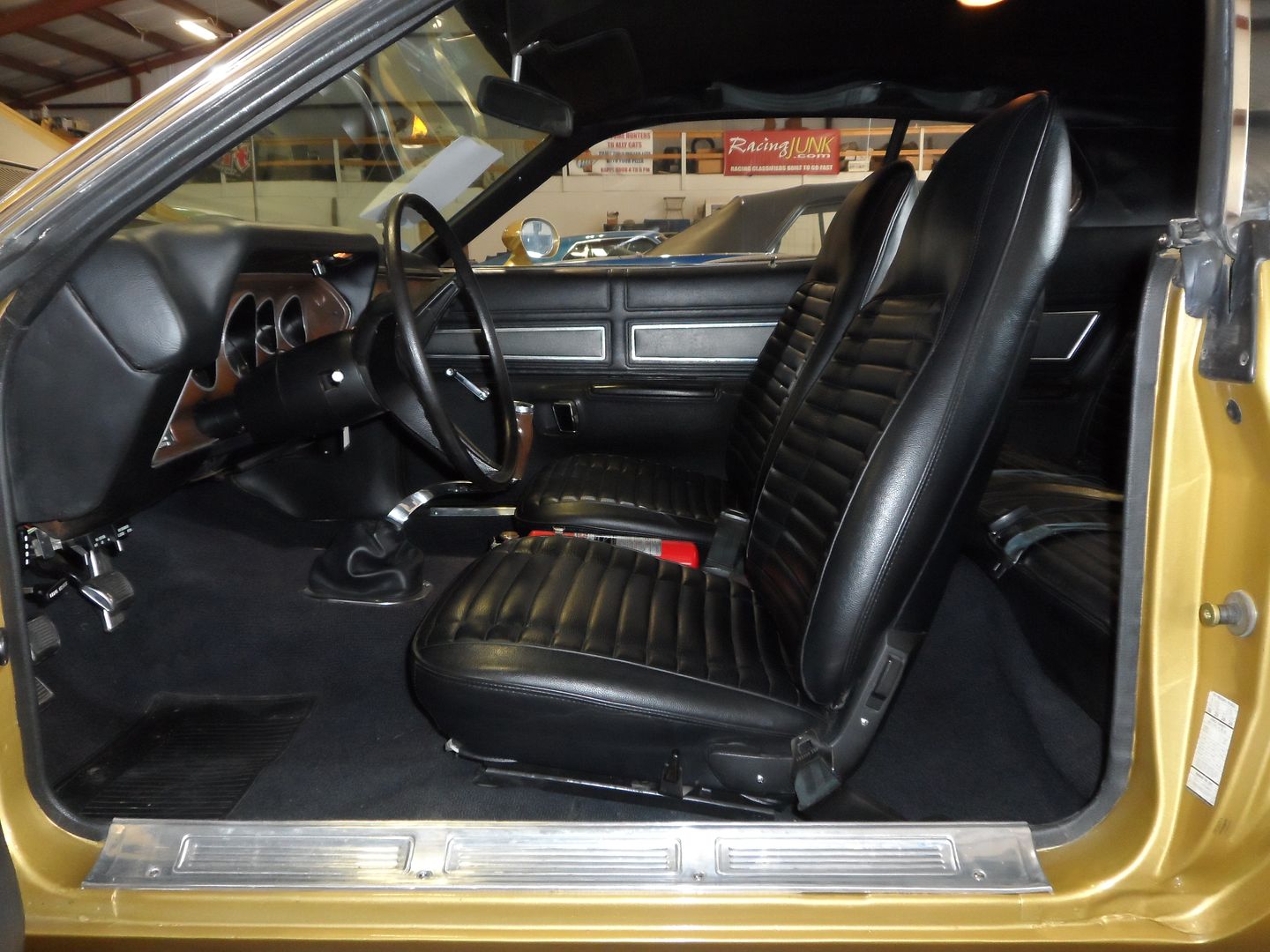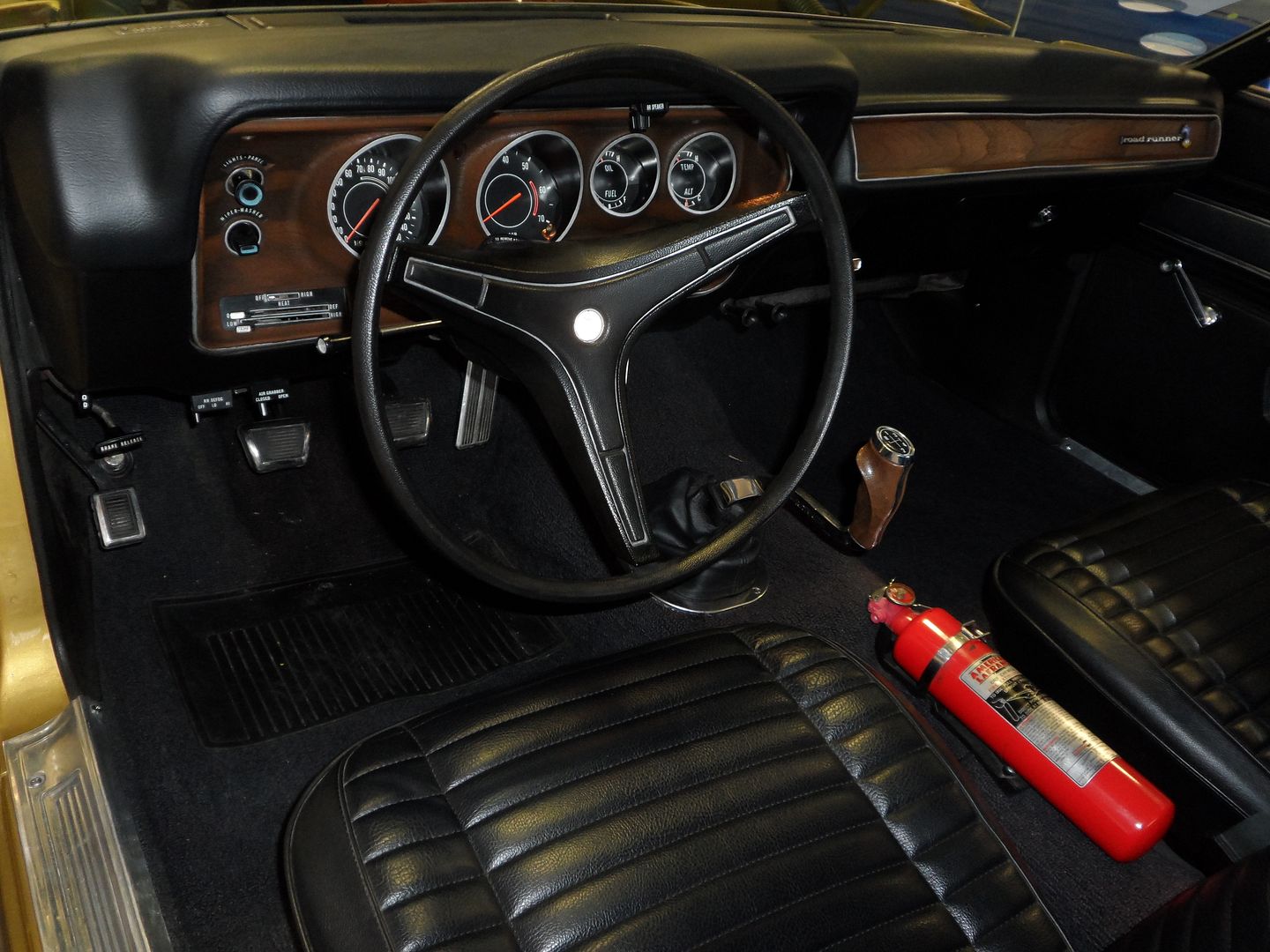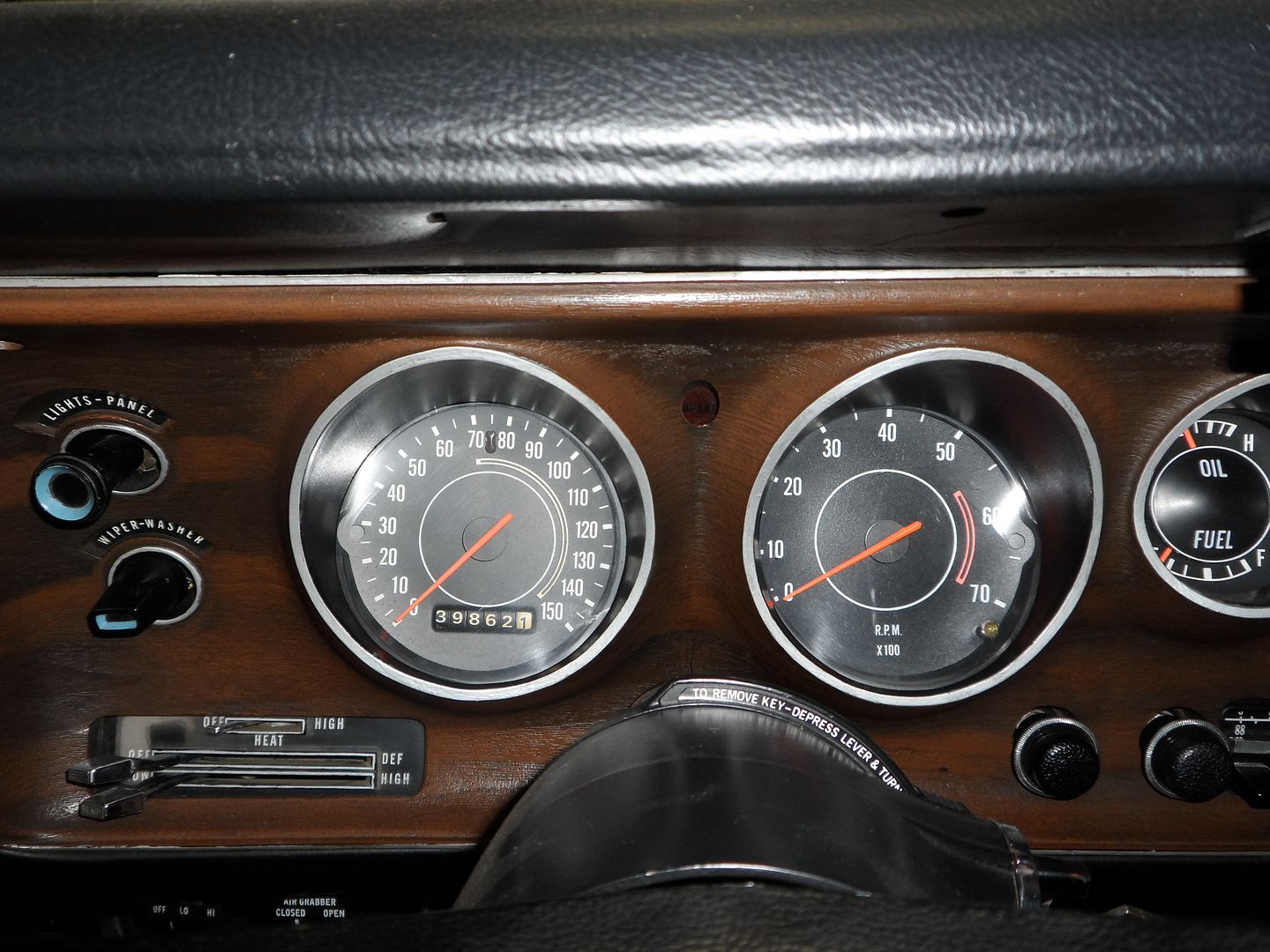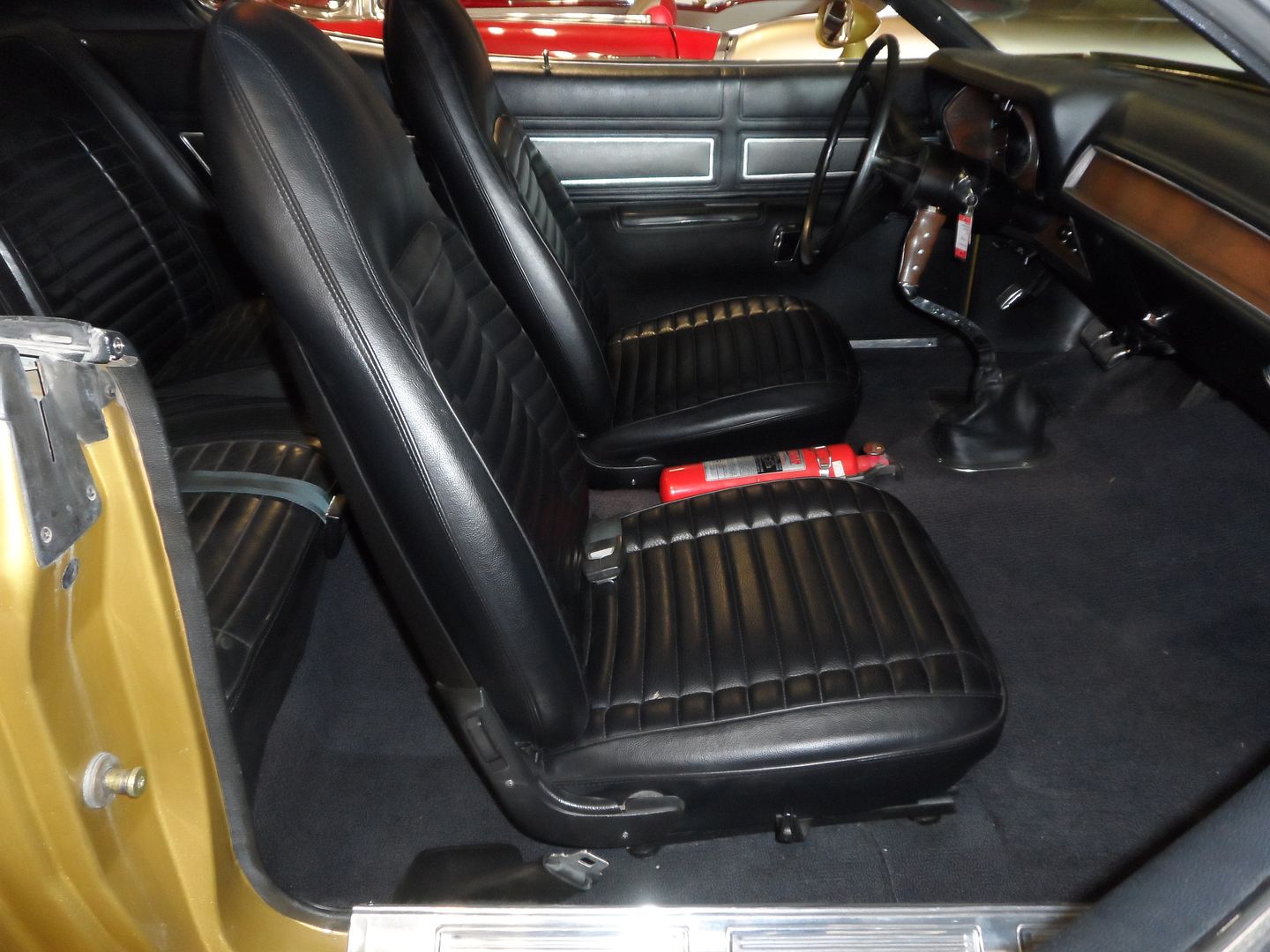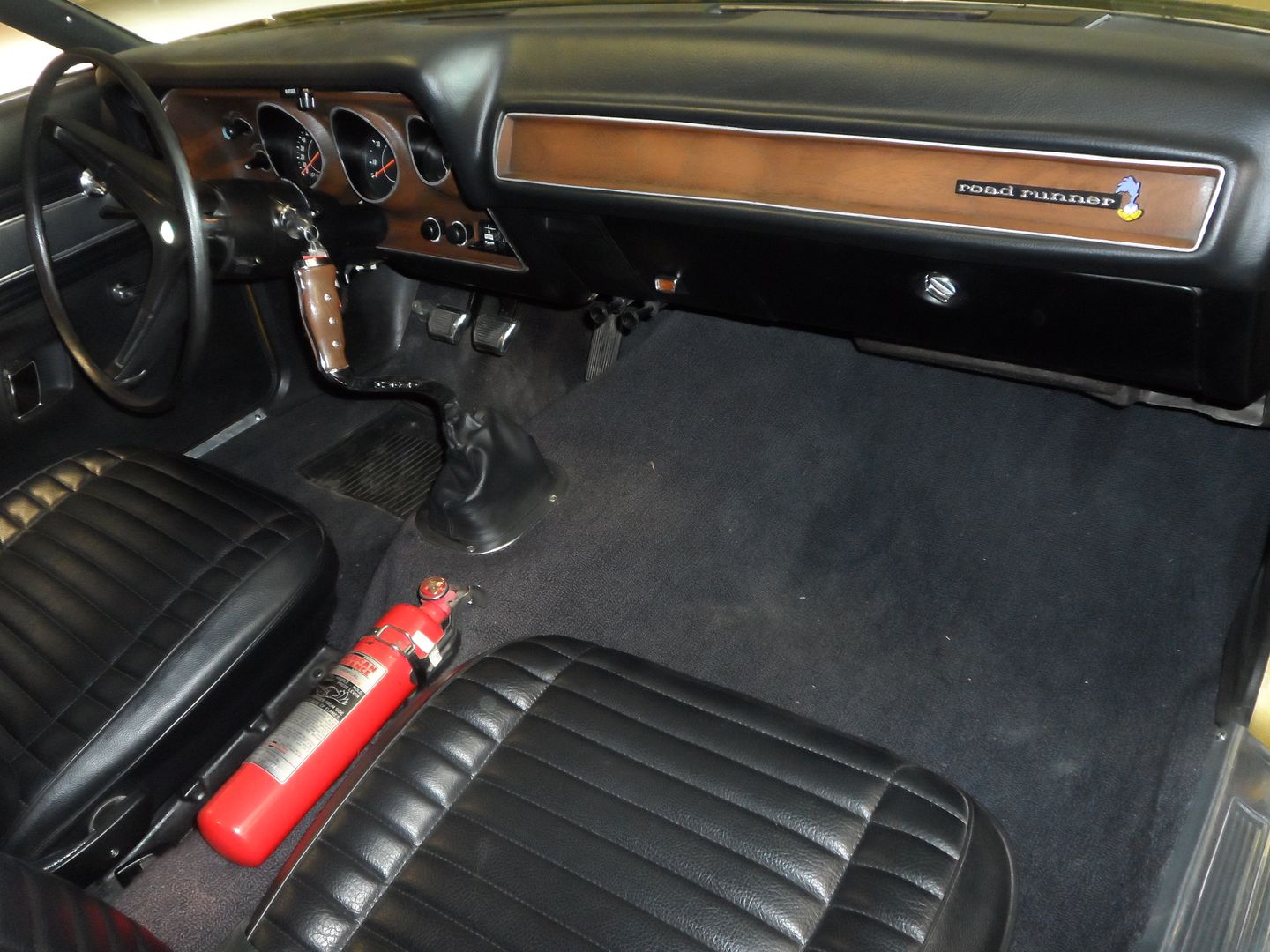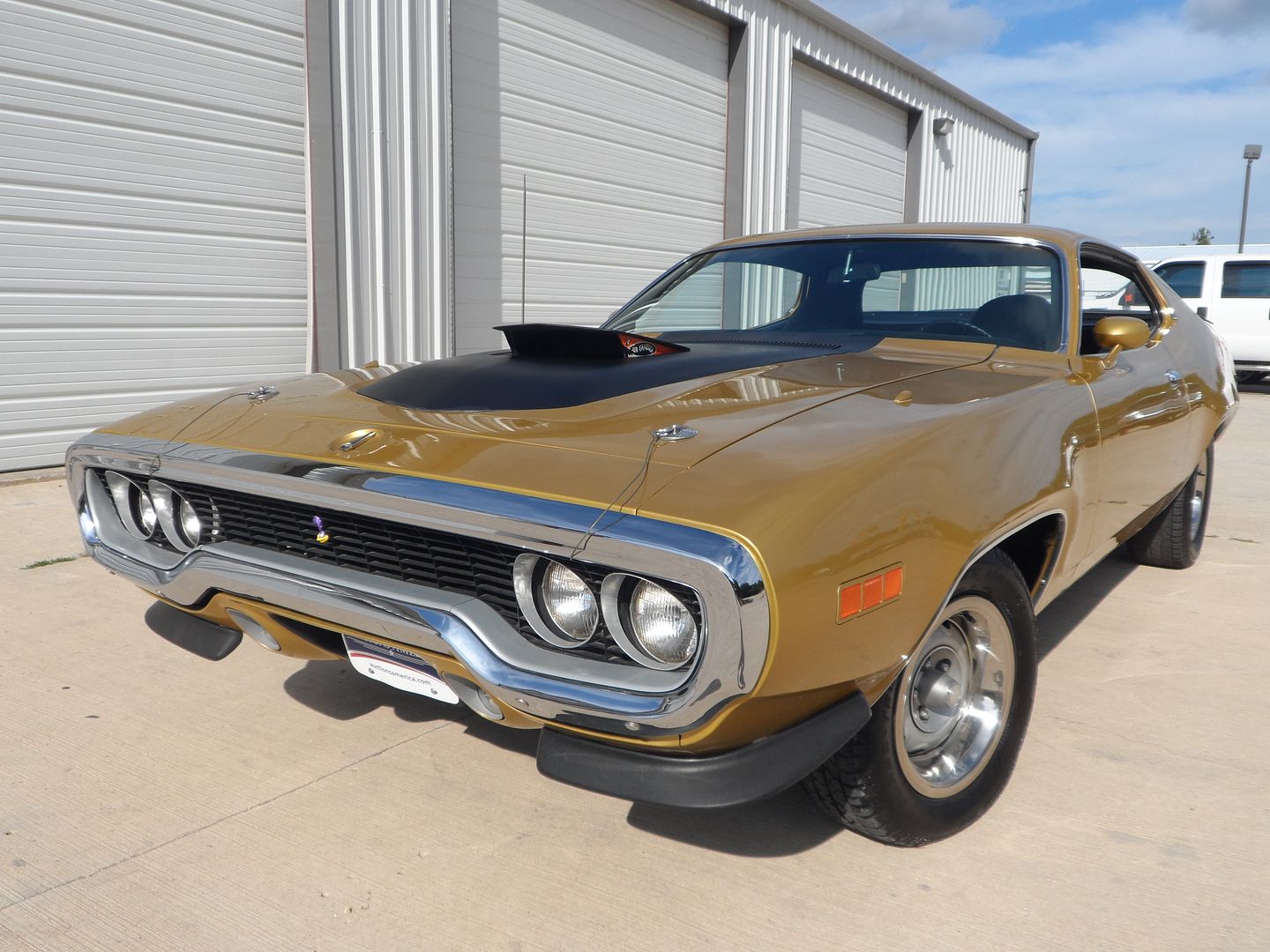 Plymouth Grand Voyager for Sale
Auto Services in Missouri
Auto Repair & Service, Window Tinting, Industrial Equipment & Supplies
Address: 2115 Parkway Dr Ste A, Old-Monroe
Phone: (636) 441-8468
---
Automobile Body Repairing & Painting
Address: 601 E Mount Vernon St, Nixa
Phone: (417) 725-8100
---
Auto Repair & Service, Auto Oil & Lube, Automotive Tune Up Service
Address: 3896 Vogel Rd, Arnold
Phone: (636) 282-0418
---
Automobile Body Repairing & Painting, Glass-Auto, Plate, Window, Etc, Windshield Repair
Address: 7300 Watson Rd, Creve-Coeur
Phone: (314) 962-0050
---
Auto Repair & Service, Automobile Body Repairing & Painting, Truck Painting & Lettering
Address: 410 SE Douglas St, Austin
Phone: (816) 293-2773
---
Automobile Body Repairing & Painting, Automobile Parts & Supplies, Automobile Restoration-Antique & Classic
Address: 1777 Iron Street, Gladstone
Phone: (816) 931-5100
---
Auto blog
Wed, 19 Dec 2012
Before Chrysler had Street and Racing Technology, it had Performance Vehicle Operations. What the two entities have in common, before SRT became its own brand, of course, is that each was created to take Chrysler and Dodge (and Plymouth, before it was unceremoniously killed off) vehicles to the next level of style and performance.
We'll leave the question of whether or not the old Plymouth (and later Chrysler) Prowler was ultimately a stylish, performance-oriented car to you, but the boys and girls currently leading the SRT charge at the Pentastar headquarters are keen to accept the retro-rod into the fold.
According to the automaker, all of SRT's current high-performance models owe a debt of gratitude to the old Prowler, due mostly to that car's use of lightweight bits and pieces and innovative construction techniques. If nothing else, the fact that the Prowler's frame is "the largest machined automotive part in history" is pretty cool. Read all the details here.
Mon, 16 Jun 2014

We're plenty used to seeing classic cars selling for millions of dollars. It's just that they're usually European: Ferraris, Bugattis, Mercedes and the like. There are some rare American exceptions, usually wearing the names Duesenberg or Shelby. But what we have here is the most expensive Chrysler product ever sold at auction.
The vehicle in question is a Plymouth Barracuda - specifically a 1971 Hemi Cuda Convertible, chassis #BS27R1B315367 - that Mecum Auctions just sold after eight solid minutes of feverish bidding for a high bid of $3.5 million at its auction in Seattle, Washington. That figure positively eclipses the $2.2 million paid for a strikingly similar Hemi Cuda (chassis #BS27R1B269588) fetched nearly seven years ago in Scottsdale and another that was the first muscle car to break the million-dollar mark in 2002.
Sat, 18 Jan 2014
The Plymouth Superbird is one of those classic American cars from the muscle car era that has captured the imagination of all sorts of automotive enthusiasts long after its presence on roads and race tracks wore away. It's easy to see why. Where else but in the Swingin' Sixties and Seventies would a car leave the factory with an aerodynamics package that included a pointy beak and a rear spoiler that sat several feet above the rear deck?
The example you see above, which was born in 1970, is one of the finest Superbirds we've ever seen. Combine its complete restoration with its original 426 Hemi engine, and it's no surprise that it managed to bring in a cool half million dollars (plus 10 percent in fees) at Barrett-Jackson. See it yourself in our high-res image gallery above, and scroll down below for the official auction description.
If you want to follow along with the coverage, check out the Hagerty Fantasy Bid online game here.