1999 Mercedes Benz Sl500 Roadster Both Hard+soft Tops 56,000 Miles No Reserve on 2040-cars
Year:1999 Mileage:56000
Location:
Fort Lauderdale, Florida, United States

1999 MERCEDES BENZ SL500 LUXURY SPORT ROADSTER WITH 56,000 MILES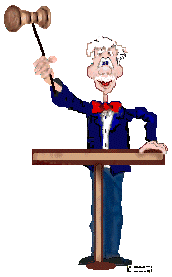 Year
1999
Make
MERCEDES BENZ
Model
SL500
Engine
5.0 LITRE
Transmission
AUTOMATIC
Mileage
56,000
Color
BRILL SILVER/ASH GREY
VIN
WDBFA68F4XF175103
DON'T MISS THIS CHANCE TO BUY THIS BEAUTIFUL ULTRA LUXURY SPORT ROADSTER

HERE WE HAVE A BEAUTIFUL MERCEDES BENZ SL500 LUXURY SPORT ROADSTER WITH JUST 56,000 FLORIDA MILES. ALL POWER FEATURES WORK AS THEY SHOULD. GREAT SET OF TIRES MOUNTED ON FACTORY WHEELS. AS NICE AS YOU CAN FIND FOR THIS MODEL. TAKE A LOOK AT THE PICTURE GALLERY BELOW AND THE VIDEO AND YOU WILL GET A TRUE FEEL FOR WHAT THIS CAR IS ALL ABOUT. YOU WILL NOT BE DISAPPOINTED WITH THIS GREAT MERCEDES. CALL MARK AT 954 599 3911 AND LETS MAKE A DEAL ON THIS BEAUTIFUL LUXURY SPORT ROADSTER WITH BOTH HARD AND SOFT TOP..

This car is in superb condition throughout and runs very strong. 5 day NO reserve auction. this is a serious eBay auction for serious buyers only.
FOR BUY IT NOW call MARK AT 954 599 3911
PREMIER LUXURY CARS RESERVES THE RIGHT TO CANCEL ANY BID WE SEE FIT. ALL INSPECTIONS AND FINANCING MUST BE COMPLETED BEFORE THE AUCTION ENDS! FLORIDA LAW REQUIRES ALL VEHICLES 10 YEARS OR OLDER MUST BE SOLD MILEAGE EXEMPT.!!
PREMIER LUXURY CARS OFFERS A WIDE VARIETY OF VEHICLES AT WHOLESALE PRICES, ALL OF OUR VEHICLES ARE SOLD AS-IS; WHEREAS, ALL SALES ARE FINAL! AGAIN, THE ABOVE DESCRIBED VEHICLE IS BEING SOLD AS-IS WITH NO WARRANTY. WE HIGHLY SUGGEST BIDDERS TO CONDUCT A THIRD PARTY OR SELF INSPECTION BEFORE PLACING THEIR BID!!!!!!!! SHOULD YOU BE THE WINNING BIDDER, YOU ARE RESPONSIBLE FOR THIS SALE!!!
ONCE AGAIN, YOU MUST READ OUR TERMS CONDITIONS BEFORE YOU BID! IF YOU DO NOT INTEND ON PAYING FOR THIS VEHICLE, PLEASE DO NOT BID!!! FEEL FREE TO CONDUCT A THIRD PARTY OR SELF INSPECTION BEFORE YOU PLACE YOUR BID! ALL SALES FINAL, NO EXCUSES!
PREMIER LUXURY CARS IS RUNNING THIS AUCTION WITH "NO RESERVE"!! THAT'S RIGHT!! NO RESERVE! CALL MARK AT 954-599-3911 ANYTIME WITH QUESTIONS! AGAIN... BID WITH CONFIDENCE! YOU WILL NOT BE DISAPPOINTED! CALL MARK AT 954-599-3911 FOR MORE INFORMATION, BUY IT NOW PRICE AND DETAILS! GOOD LUCK! THANK YOU!
TERMS & CONDITIONS
Terms Of Sale:
By placing a bid on this vehicle you are entering into a legal and binding contract to purchase the above-described vehicle. We reserve the right to cancel all existing bids and end the auction early should the item no longer be available for sale.
Pay:
A deposit of $2000 (non-refundable) must be paid within 24 hours of the close of the auction. The remaining balance must be paid within 5 days.
Fee and Taxes Info :
Florida Residents pay 6.% tax on the final sale price of the vehicle. All domestic purchases add $350.00 documentation fee. International buyers are charged a $400 documentation fee. We may be required to collect sales tax for your state.

Please contact dealer for details.
---
Mercedes-Benz SL-Class for Sale
Auto Services in Florida
Auto Repair & Service
Address: 2947 Gulf Breeze Pkwy, Gulf-Breeze
Phone: (850) 932-3239
---
Auto Repair & Service, Towing, Transportation Services
Address: Sun-City-Center
Phone: (813) 928-9389
---
Auto Repair & Service
Address: 62 W. Illiana Street Suite C, Windermere
Phone: (407) 440-2848
---
Auto Repair & Service, Towing, Tire Dealers
Address: Grassy-Key
Phone: (305) 451-3500
---
Auto Repair & Service, Used Car Dealers, Wholesale Used Car Dealers
Address: 3120 W Tennessee St, Ochlockonee-Bay
Phone: (850) 575-6702
---
Automobile Parts & Supplies, Automobile Accessories, Windshield Repair
Address: 30000 S Dixie Hwy, Sunny-Isles-Beach
Phone: (305) 247-9100
---
Auto blog
Mon, 11 Feb 2013 08:28:00 EST
Last week when we saw the leaked ordering guide for the 2014 Mercedes-Benz CLA-Class, one particular image caught our eye showing the interior of the new sedan with a neon yellow stripe on the seats and yellow stitching throughout the cabin. As it turns out, this will be part of a limited-edition model called the Edition 1 about which Mercedes-Benz just released some information.
Usually, automakers wait until later in a vehicle's life to introduce special models like this, but the Edition 1 will be available right out of the gate for the first 12 months the CLA-Class is on sale. The 2014 CLA-Class Edition 1 includes the more aggressive Sport package adding AMG-style fascias and wheels, Bi-Xenon headlights and a lowered suspension; it will be offered only in five colors - unfortunately, Northern Lights Purple is not one of them. In addition to the bright yellow cabin accents, the Edition 1 will get sport seats wrapped in leather and microfiber, a sporty, flat-bottom steering wheel wrapped in Nappa leather and real aluminum trim on the instrument panel.
With no mention of the US, we're only left to imagine that this car will not be arriving on our shores, but customers in Europe will definitely be able to enjoy the mean styling and funky interior with prices ranging from 35,402 euros up to 43,940 euros.
Fri, 24 Aug 2012 14:58:00 EST
It happens every year. We bid adieu to some cars and trucks that will be missed, and say good riddance to others wondering how they stayed around so long. Whether they're being killed off for slow sales or due to a new product coming along to replace them, the list of vehicles being discontinued after 2012 is surprisingly long and diverse.
CNN Money has compiled a list of departing vehicles, to which we've added a few more of our own. In the slow sales column, cars like the Lexus HS 250h, Mercedes-Benz R-Class and the full Maybach lineup appear, while the Ford Escape Hybrid, Mazda CX-7 and Hyundai Veracruz are all having their gaps filled with more modern and more fuel-efficient alternatives. Obvious exceptions to the rule include models that still sell in decent numbers like the Jeep Liberty and the Chrysler Town & Country (which will eventually be replaced by a crossover-like vehicle).
Check out our gallery of discontinued cars above, then scroll down for more information.
Fri, 12 Sep 2014 16:57:00 EST
Mercedes-Benz is having a banner year with its Formula One team. Through 2014, the constructor has 454 championship points; ahead of its nearest competitor (Red Bull-Renault) by a margin of 182 tally marks. We're sure they can almost taste the champagne.
It's fitting then, and a little big cocky in a good way, that Mercedes has released a video of its newest sports car at an F1 venue. In this case, the car is the lovely Mercedes-AMG GT S, and the racetrack is Austin's Circuit of the Americas.
Having seen the official photo set and scratched the surface of the technical specifications earlier this week, we're excited to finally hear the thing run. As you might guess, the deployment of 503 horsepower and 479 pound-feet of torque from the twin-turbo V8 is a motivating experience. Crank up your volume, and hit that play button. (Oh, and Mercedes shot the thing in 4K, too, so those of you with expensive televisions/monitors should take heed to the settings.)