****1996 JEEP CHEROKEE XJ****
*********4 WHEEL DRIVE********
******CALIFORNIA CAR******
**ONLY 7800 MILES PER YEAR**
****4.0 L "HIGH OUTPUT"
****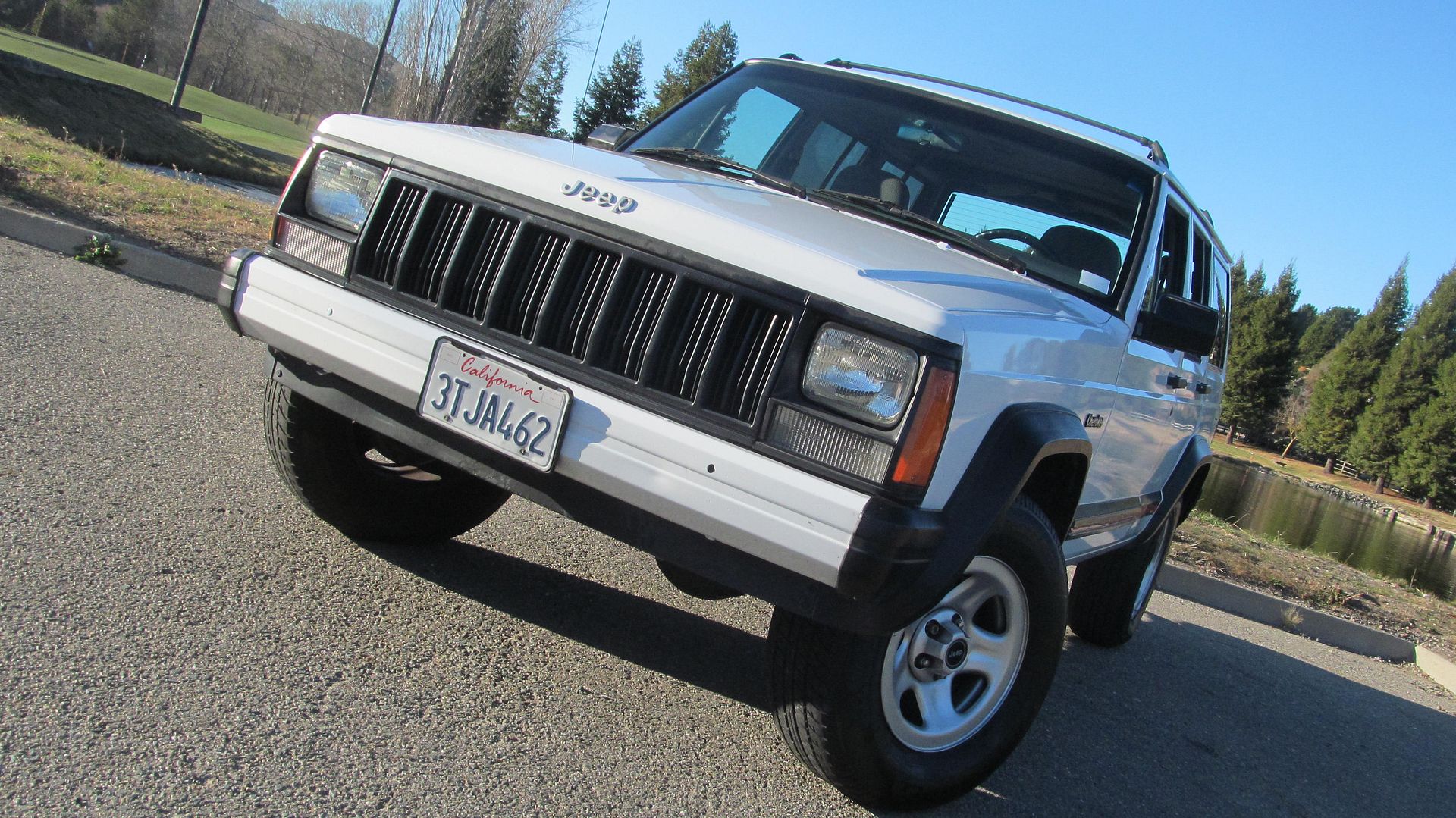 Up for bid is a 1996 4 wheel drive Jeep Cherokee with a 4.0 L High Output inline 6 cylinder and Automatic transmission
1996 MOST DESIRABLE YEAR FOR THE XJ
This is a very clean California car that has average just 7800 miles per year with just 142880 miles. The Jeep is a basic model with all of the good stuff. It has air condition that blows ice cold, the heater also works great. It has crank windows which work great, a lot of these Jeeps that have power windows are not working when they get to this age.
The interior is cloth and is in decent shape how ever is a little dirty in spots, the rear seat has a small tear on the drivers side but is in good shape for 18 years old. It will fold out like a bed if needed. The head liner is original and has some imperfections but all in all intact.
This Jeep was originally built as a black vehicle. This Jeep was owned by a San Francisco Executive in Orinda, California, and has never been abused and that was used by each of his 3 daughters who were 3 years apart each. This Jeep was in the high school parking lot for over 9 years. When it came time for the third daughter to get a new vehicle she was told she was getting a new car and all she had to do was pick a color. She picked White. Dad paid to have this black Cherokee color changed to white. It is a high quality base coat clear coat that looks very clean with no damage or or evidence of damage repair. The car is very clean however the door jambs and under the hood are still original black .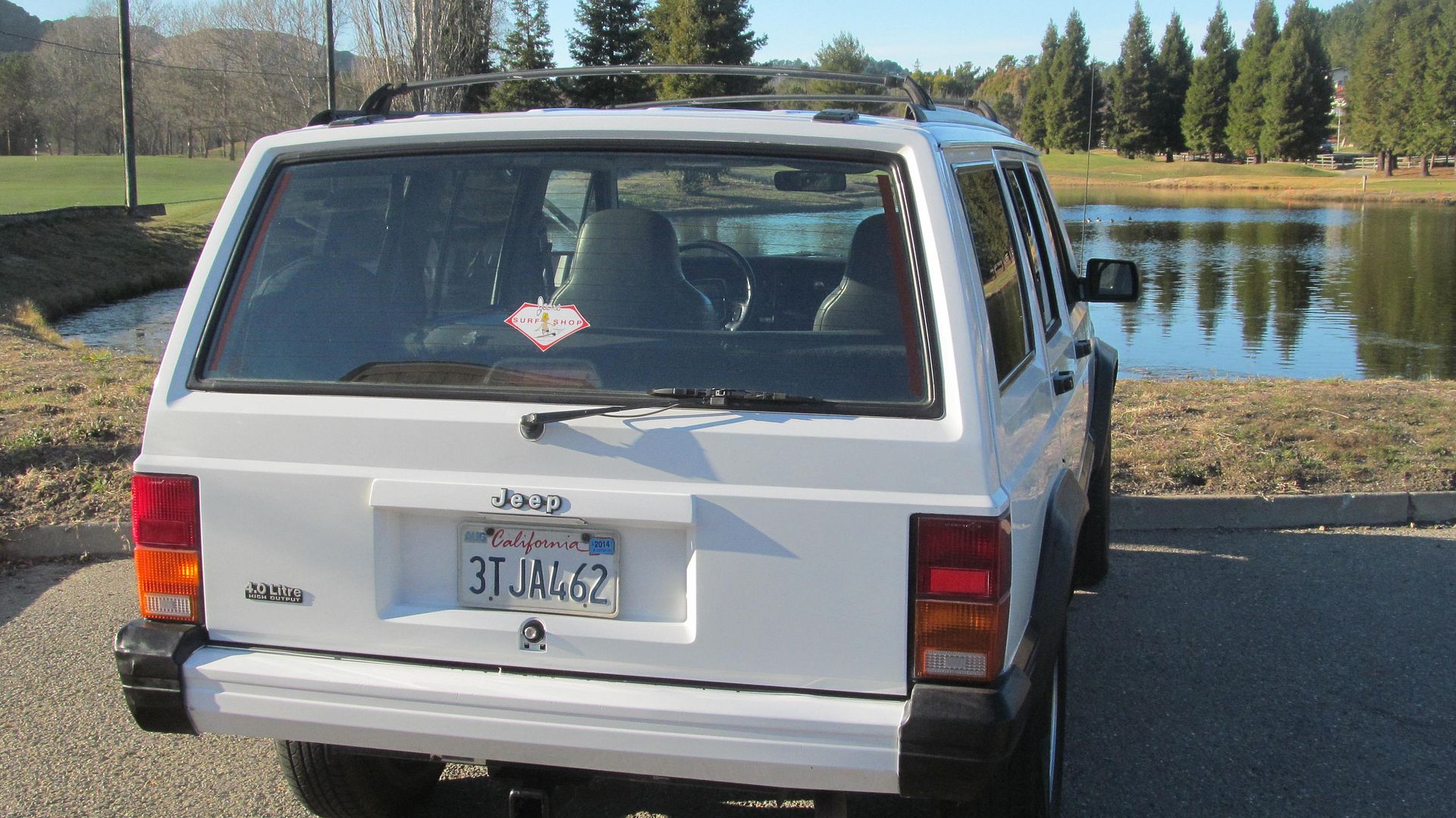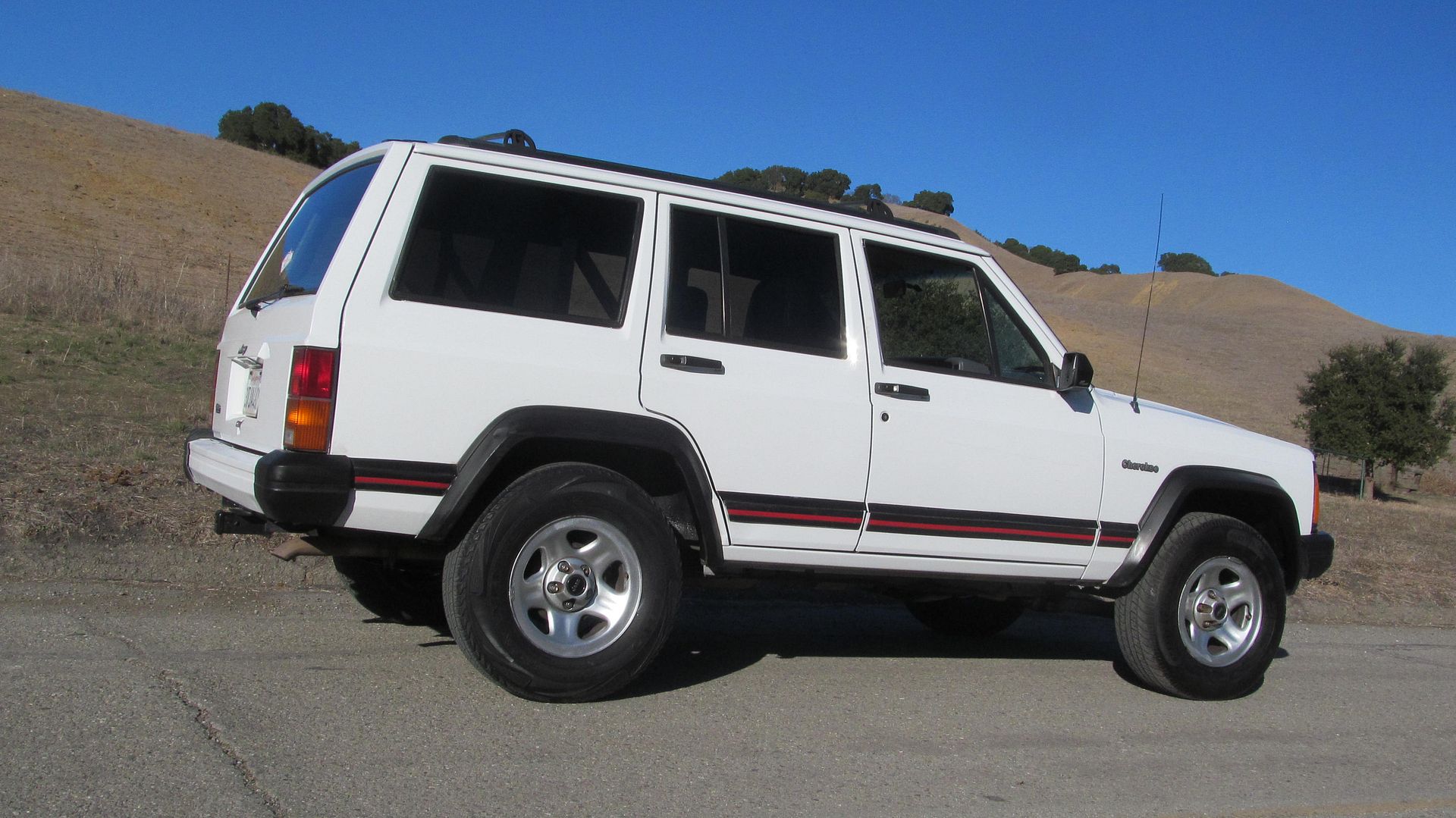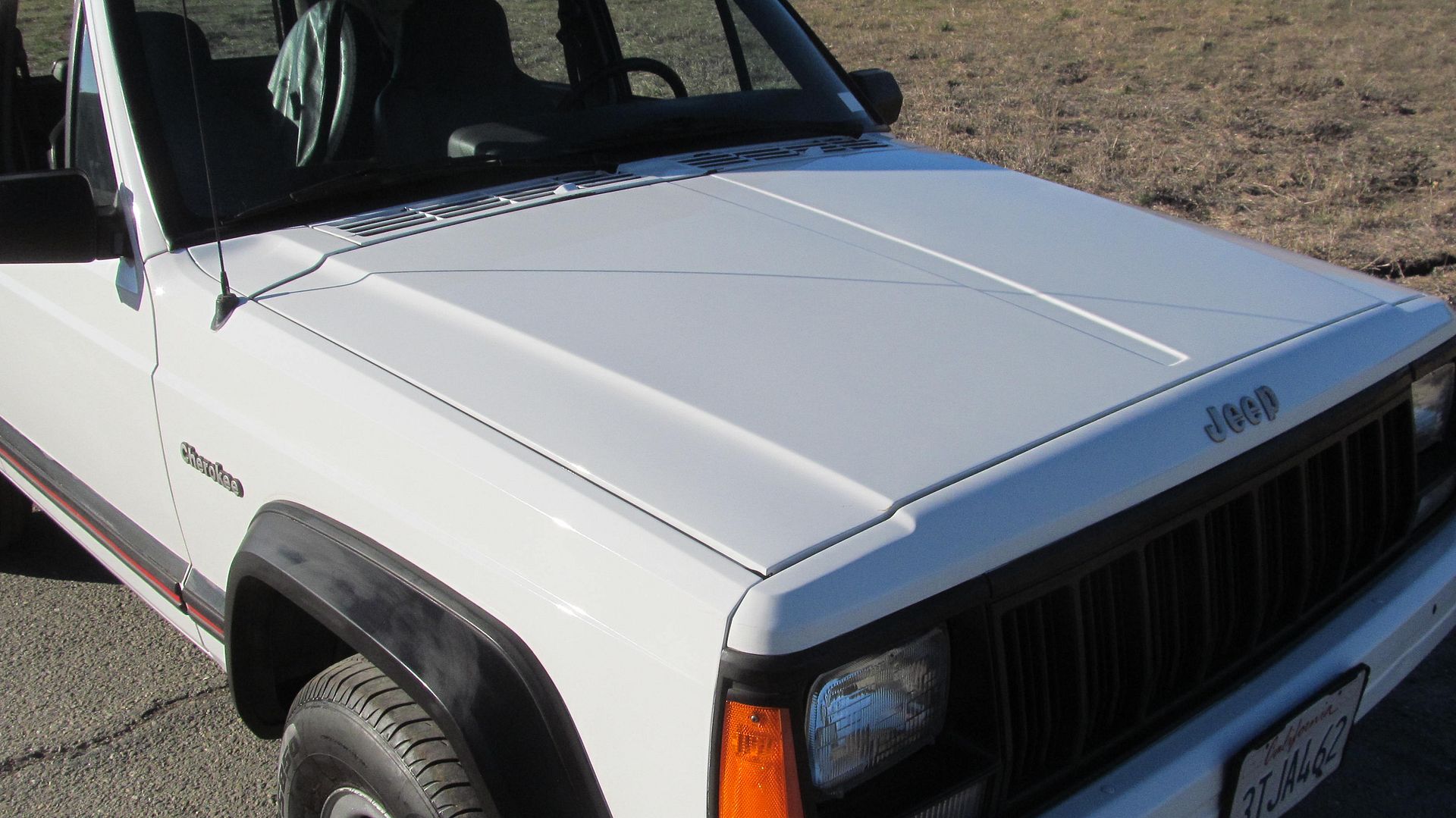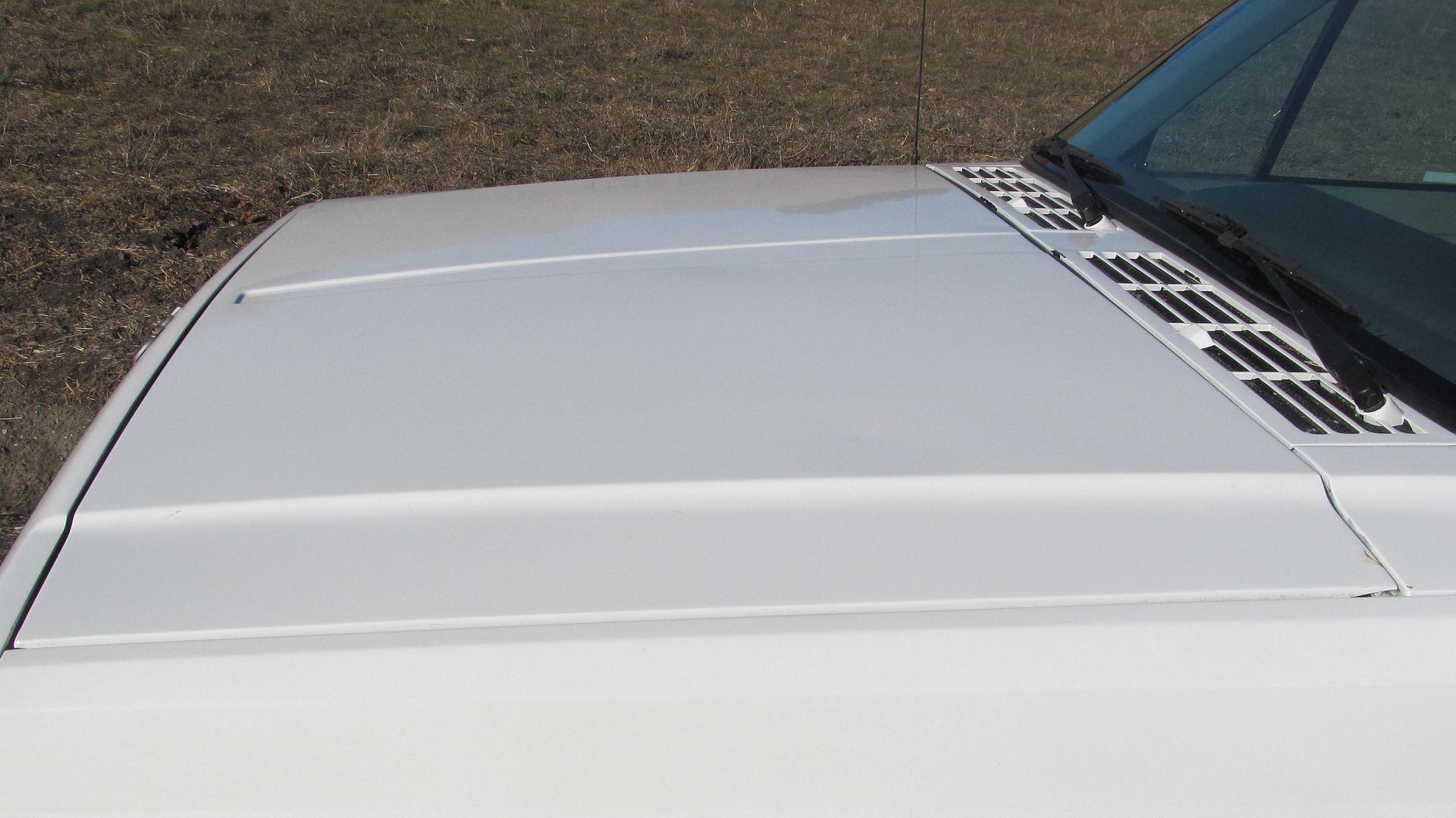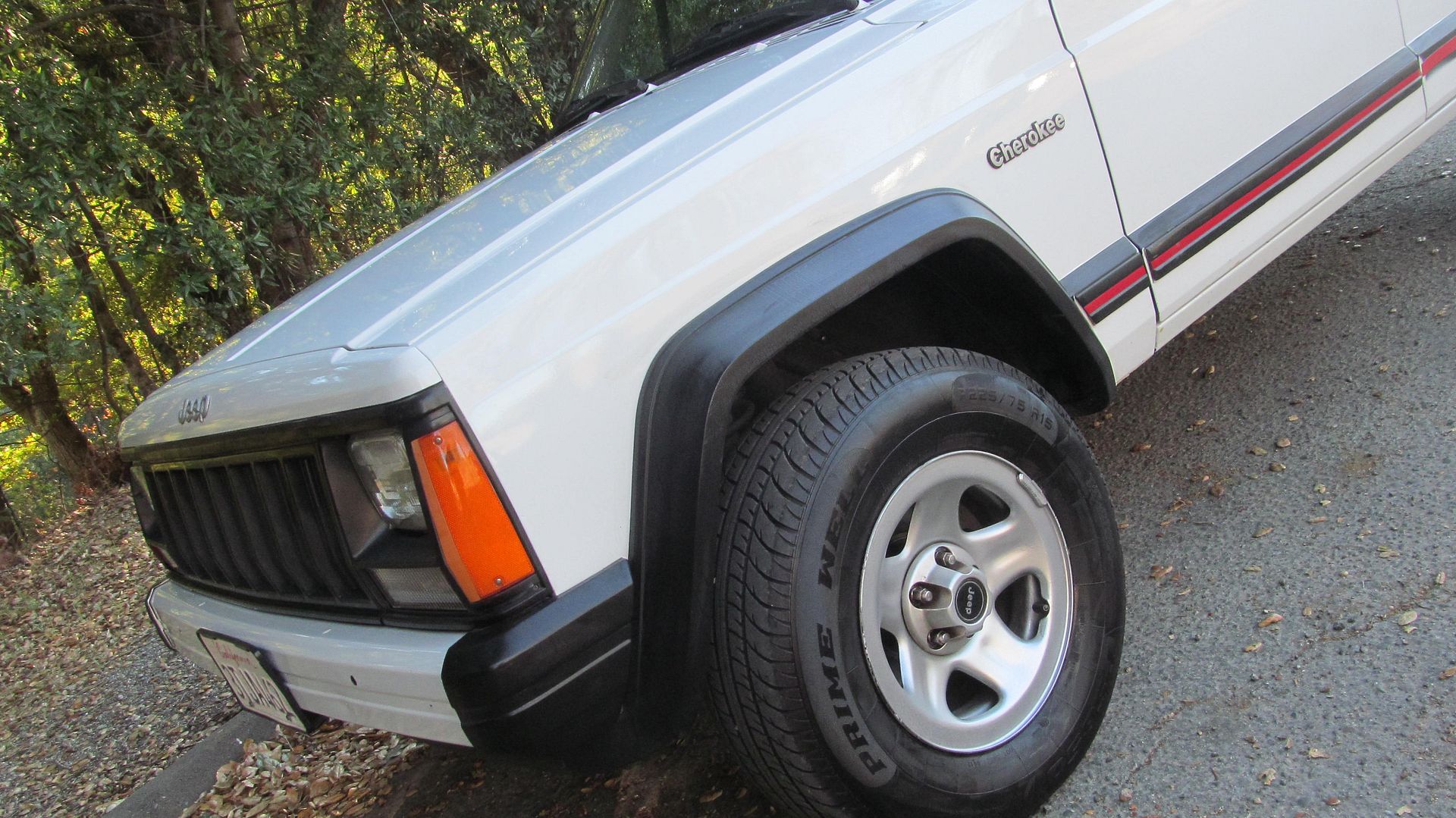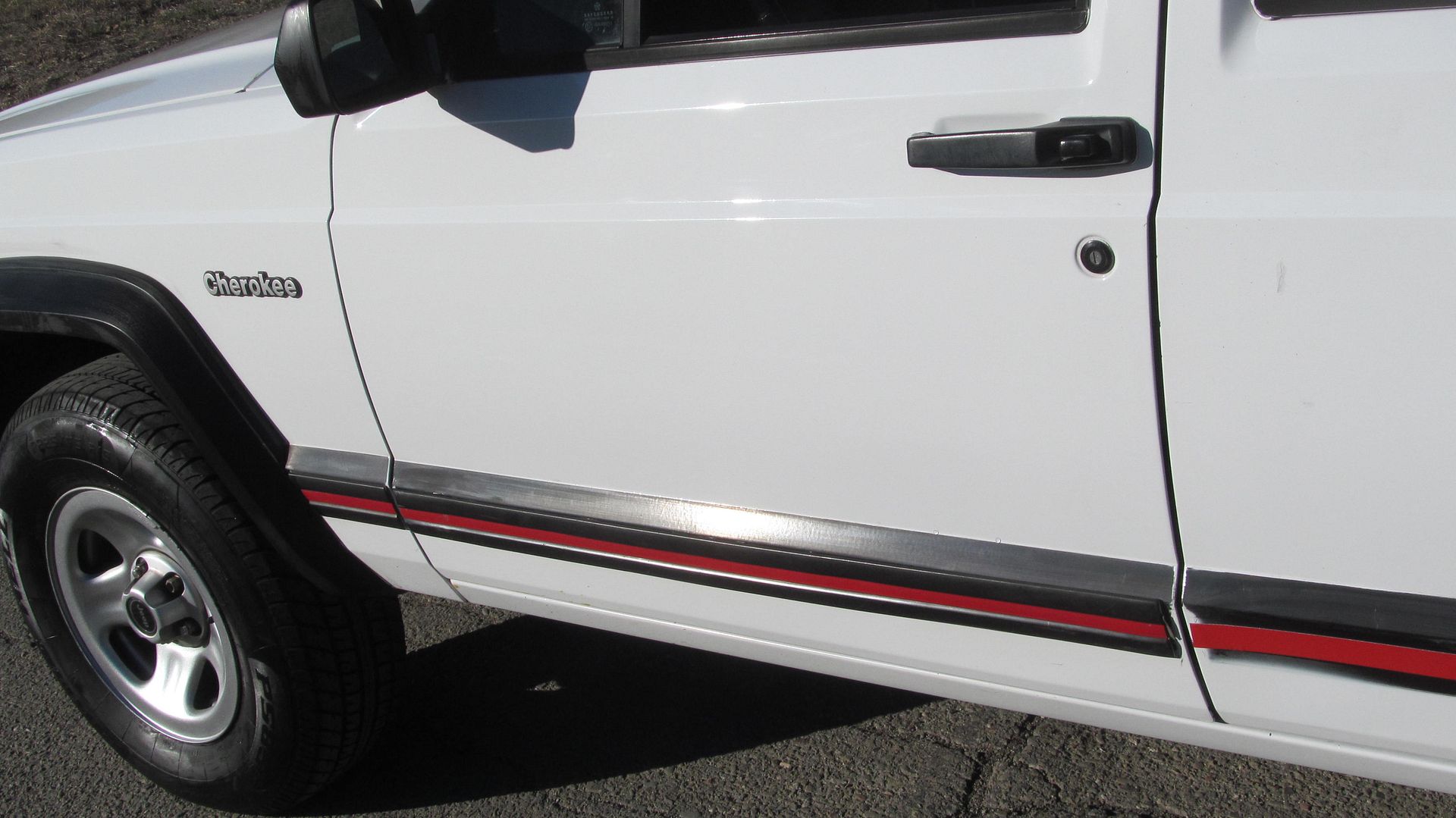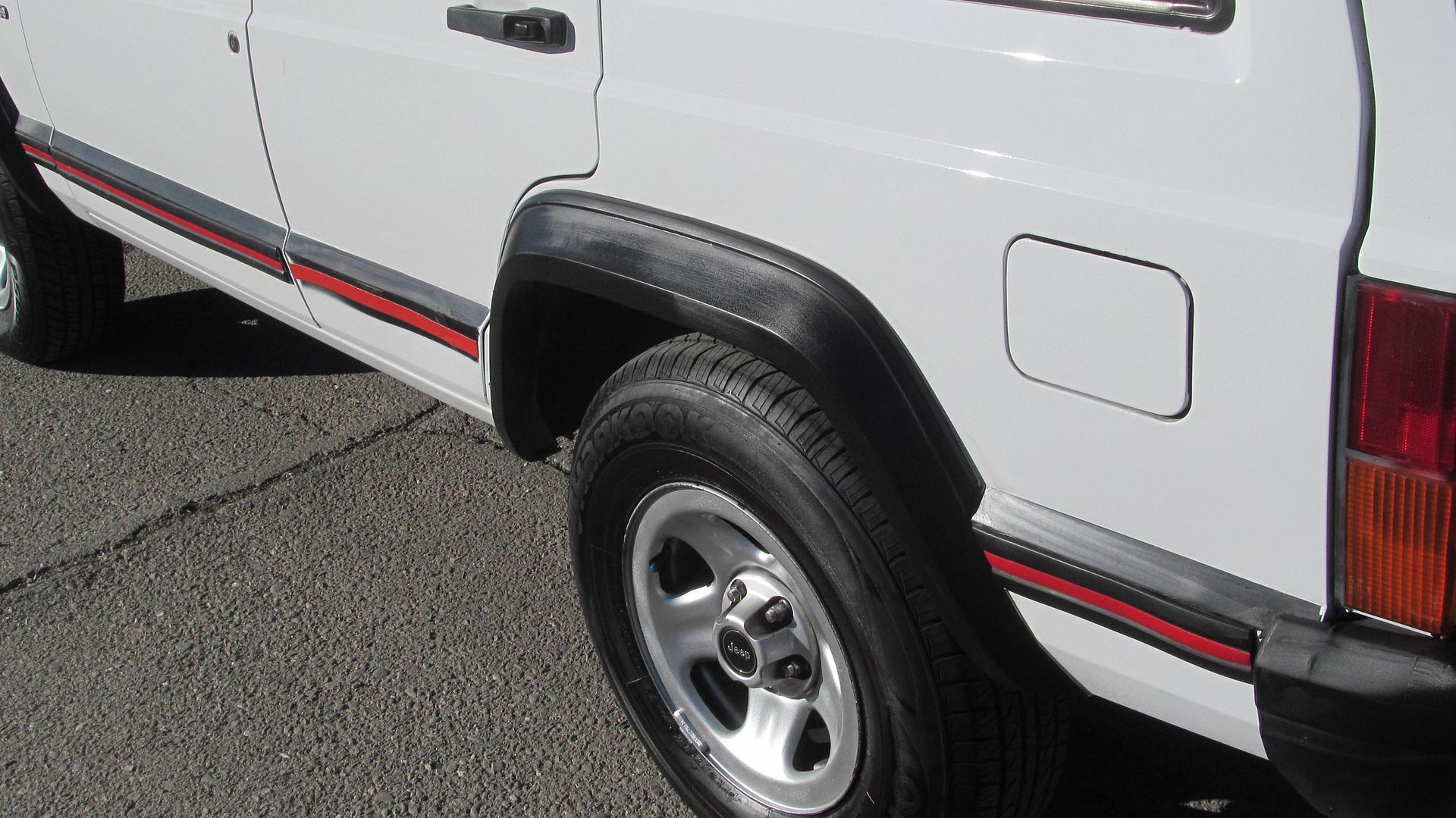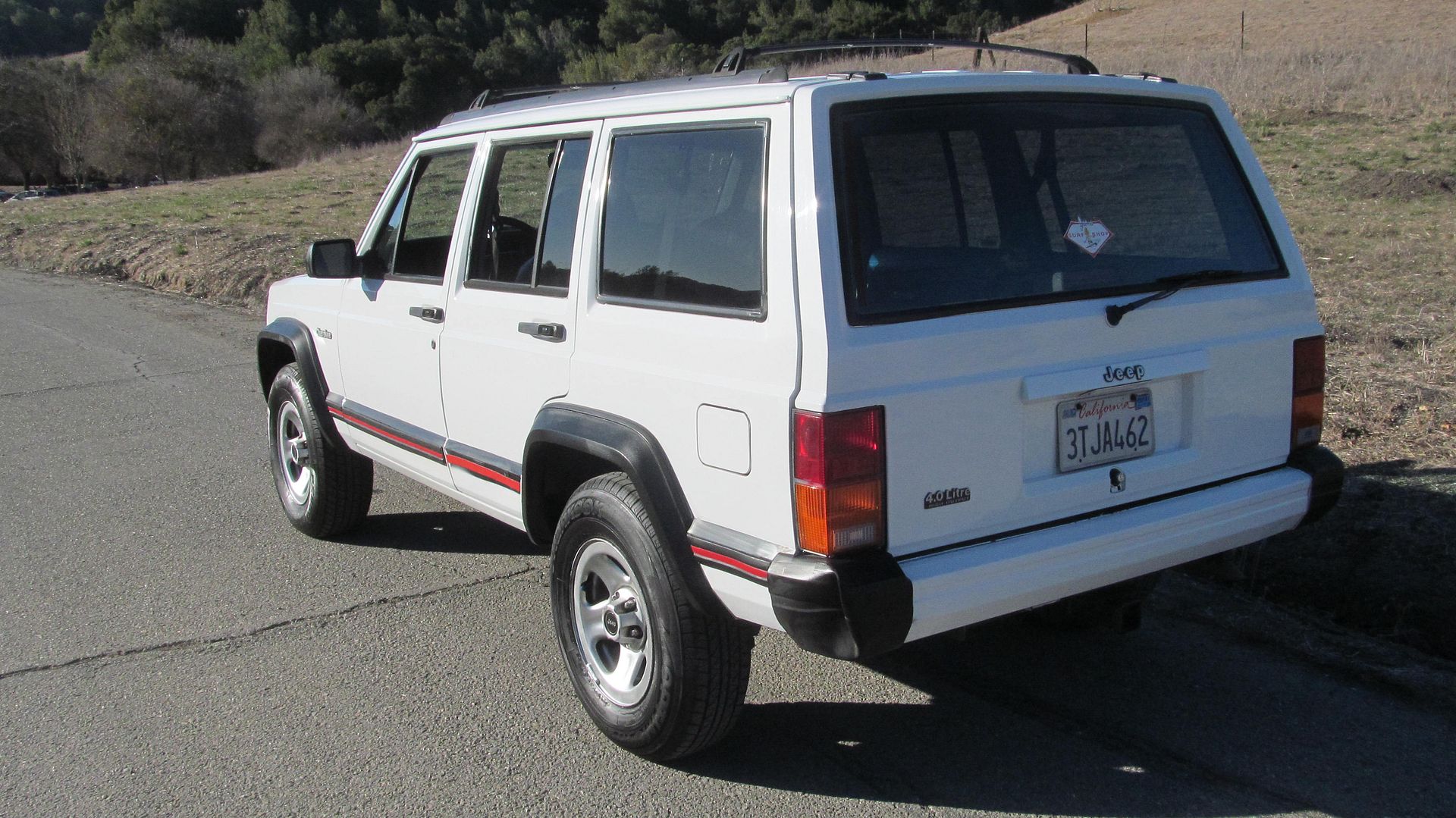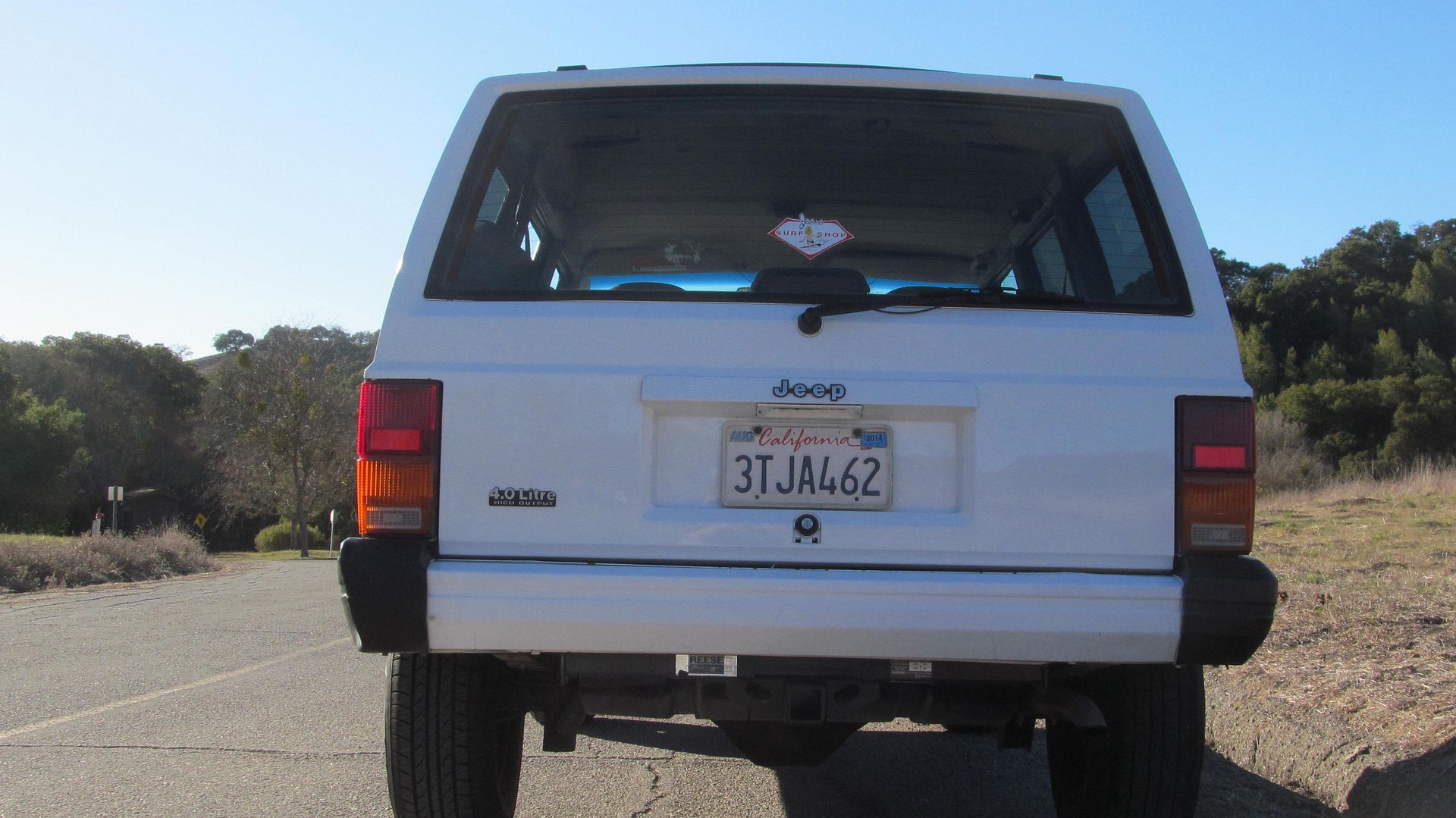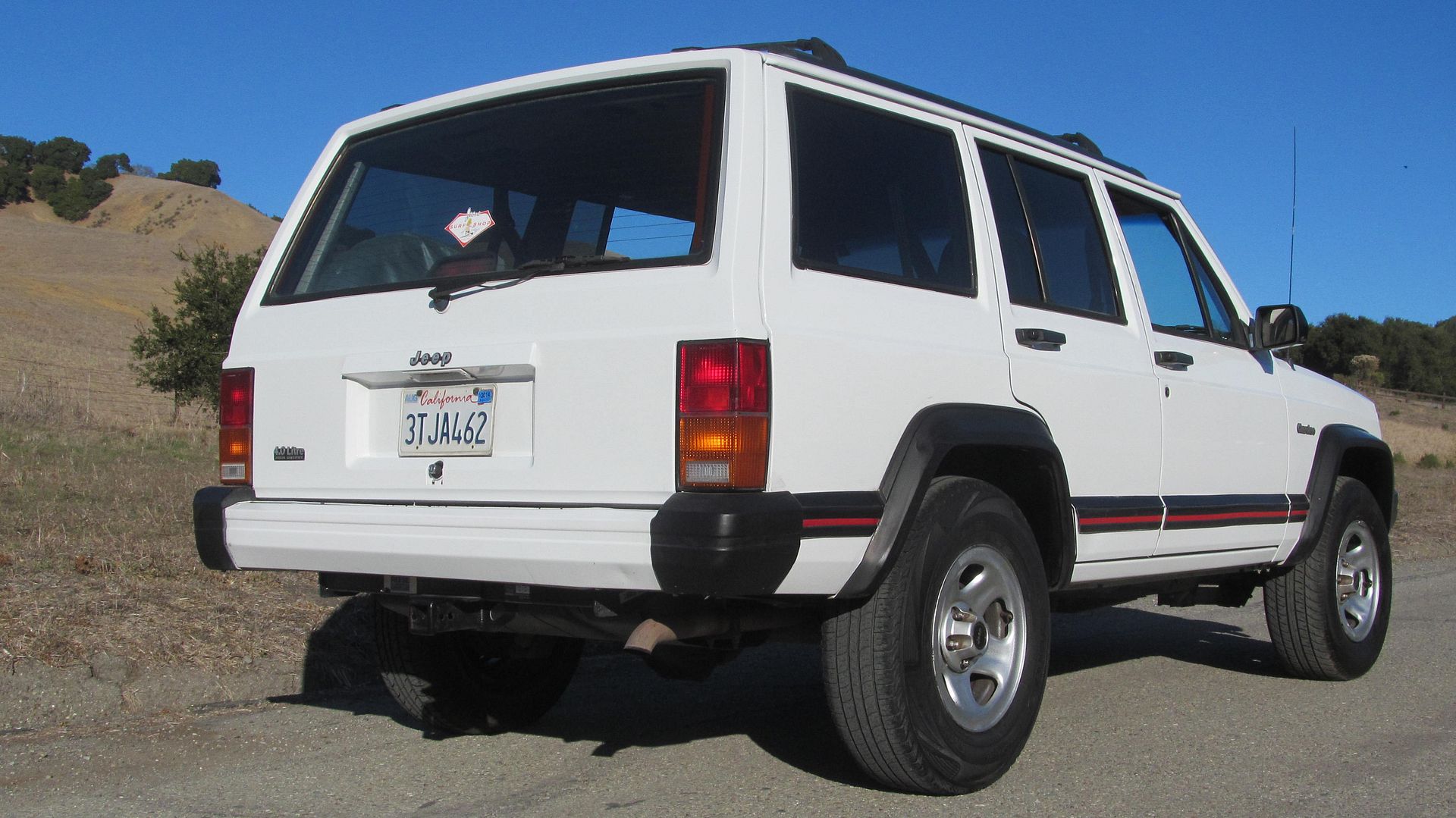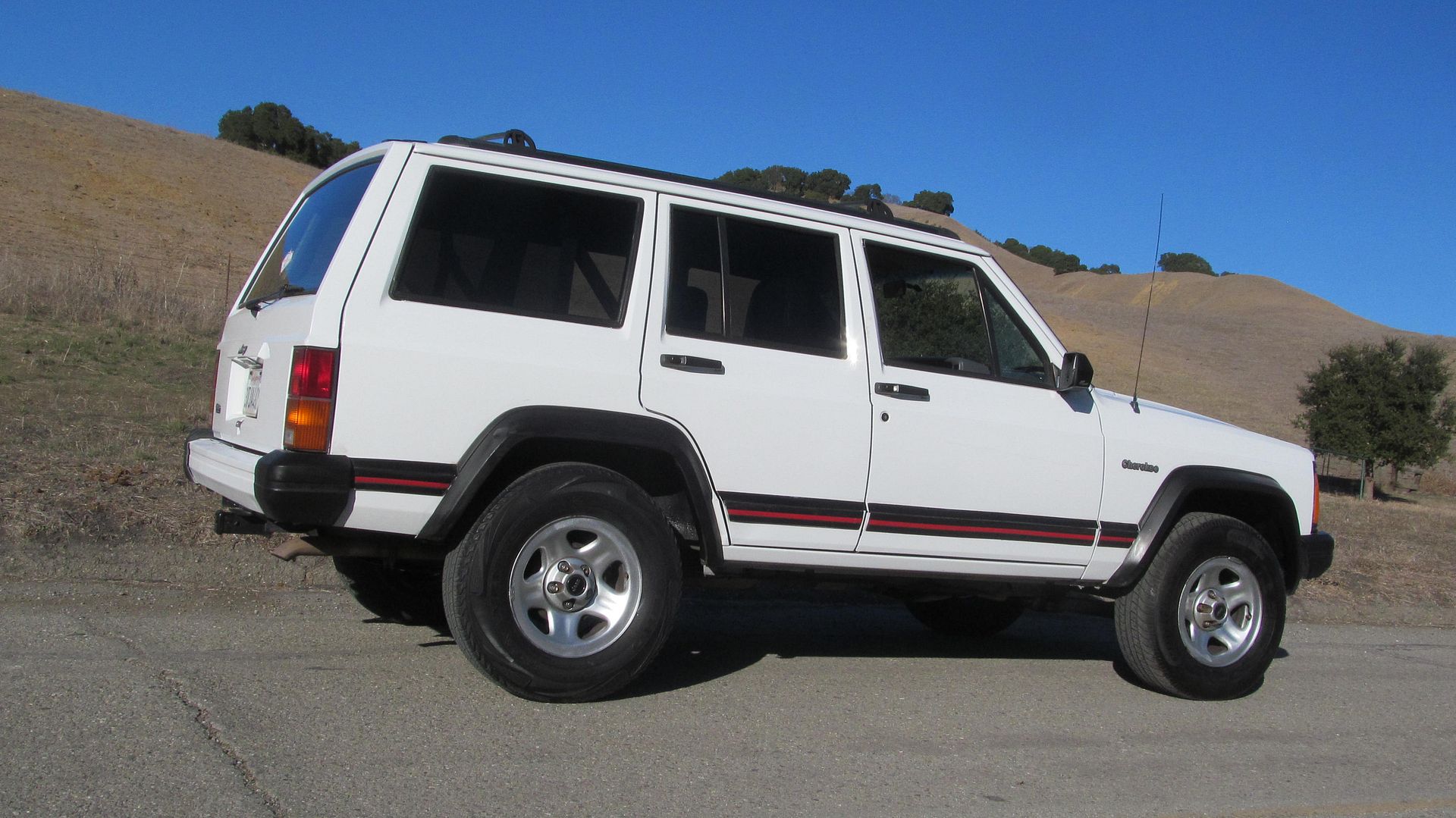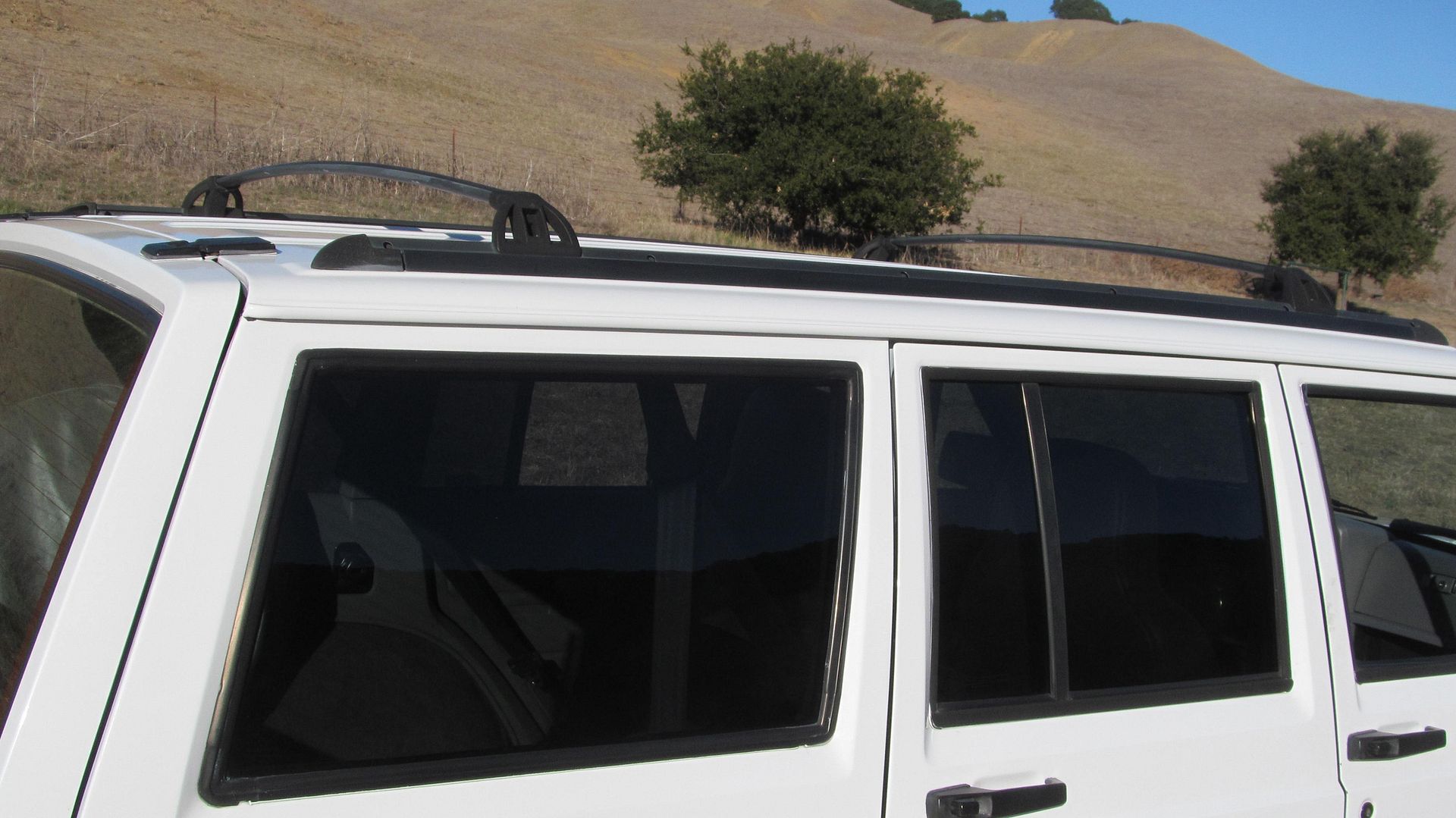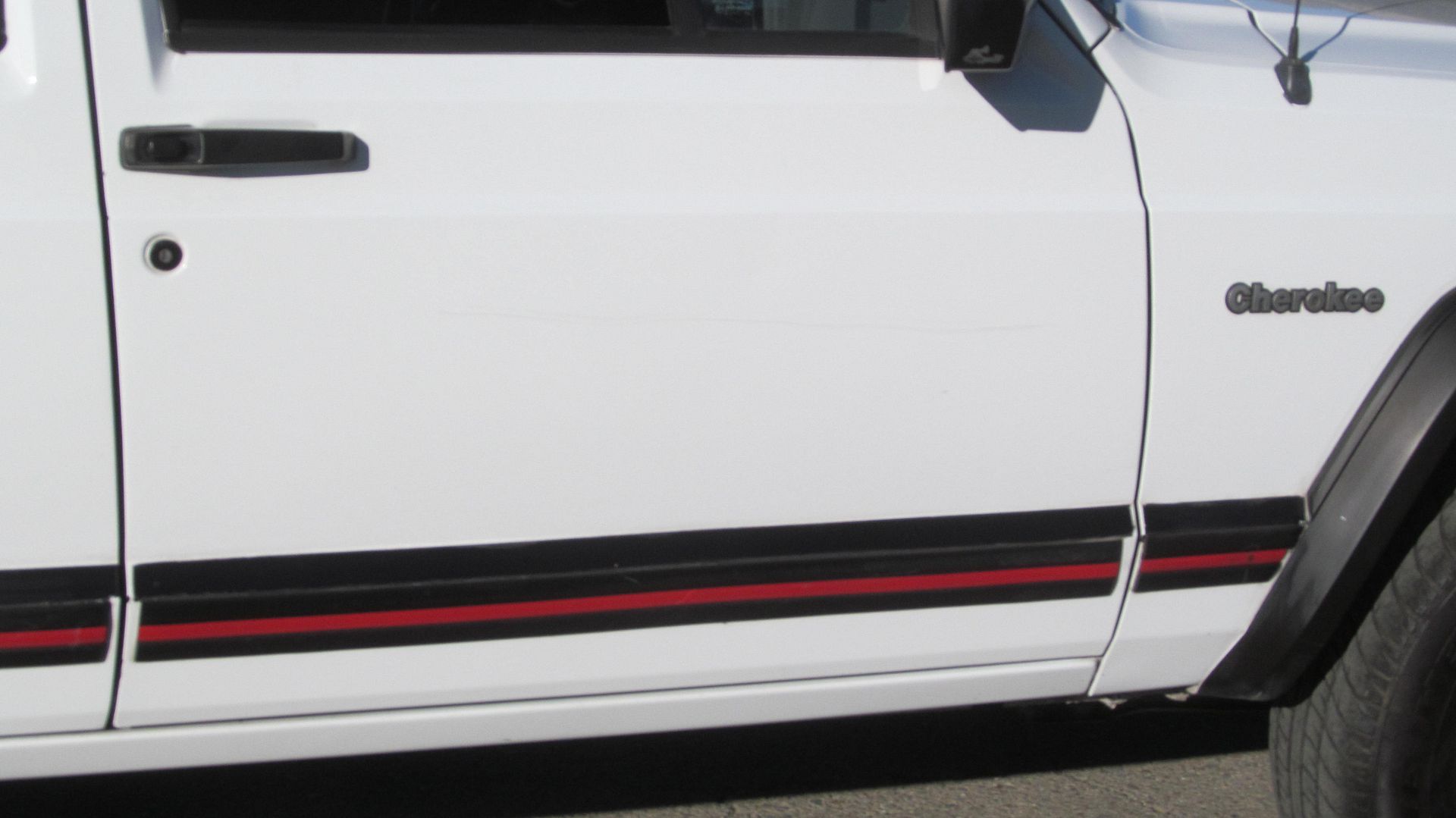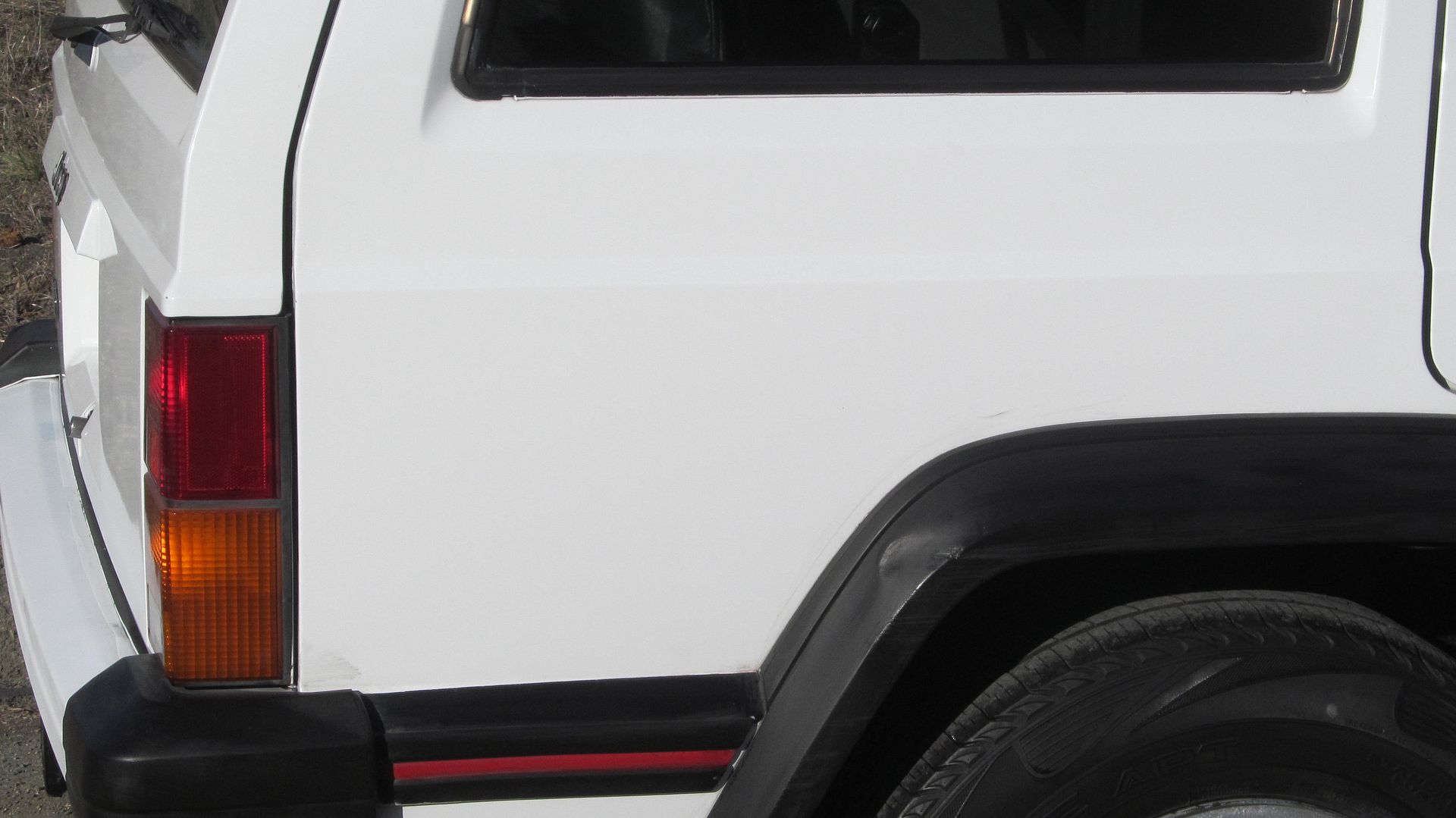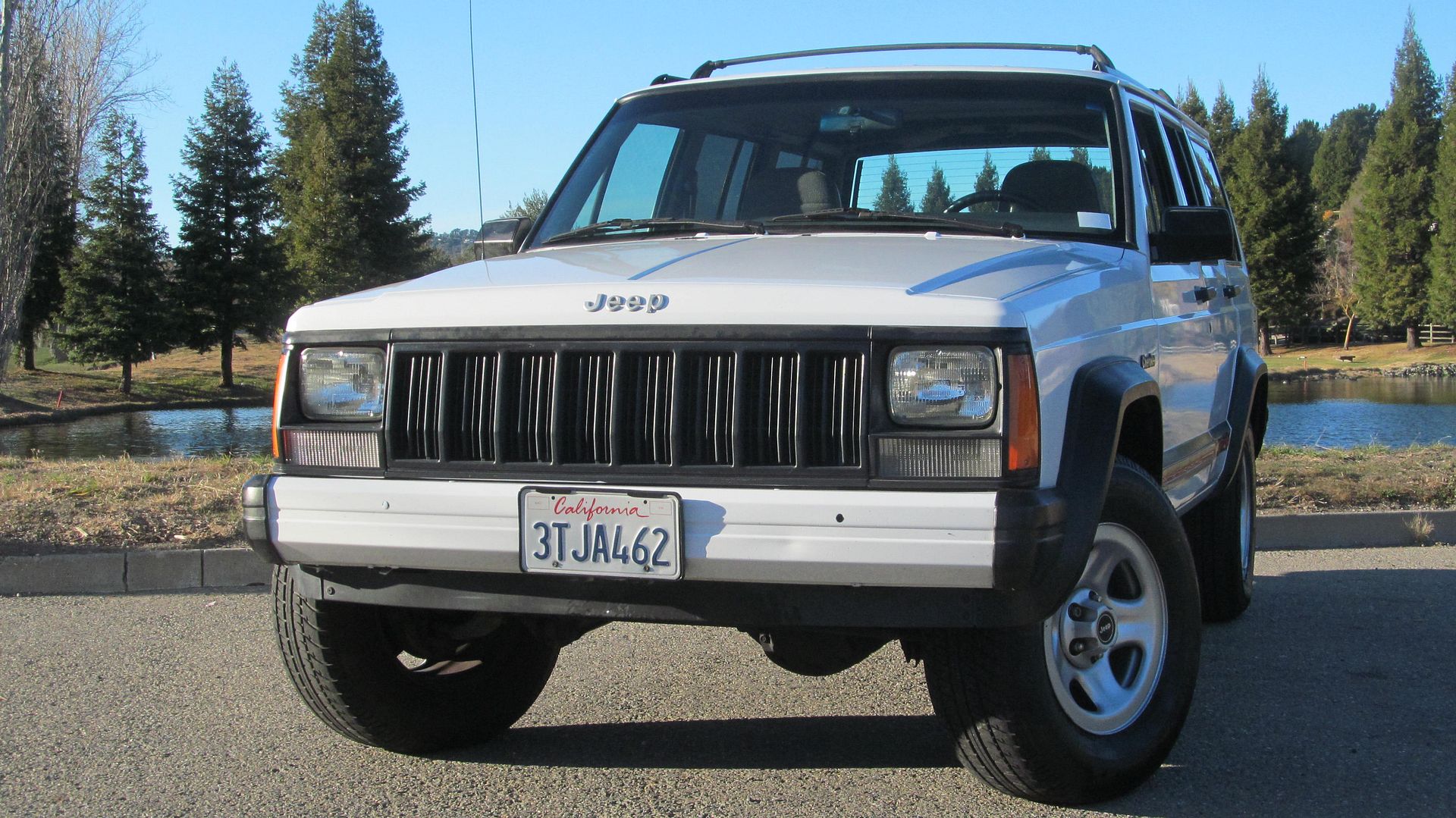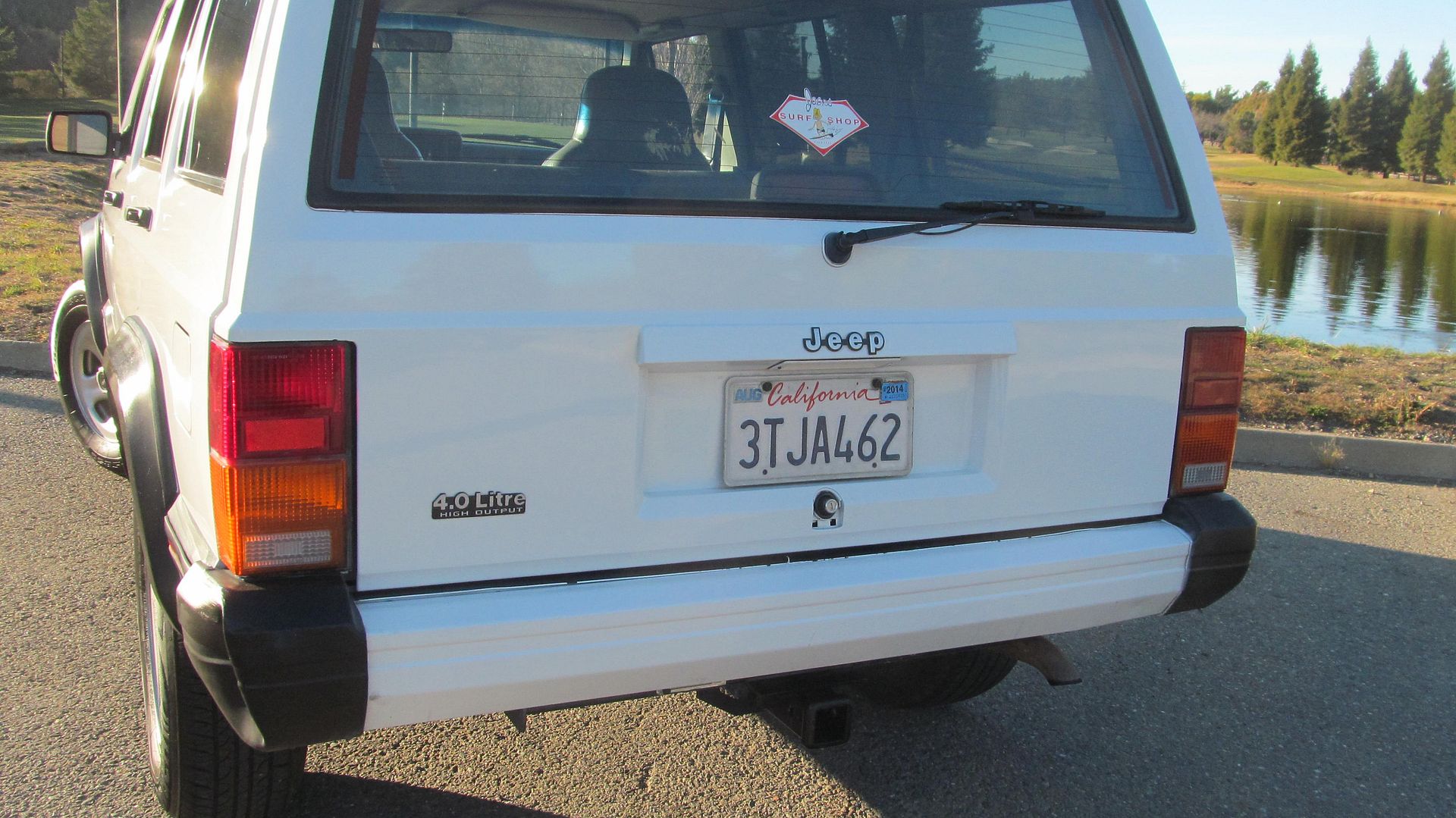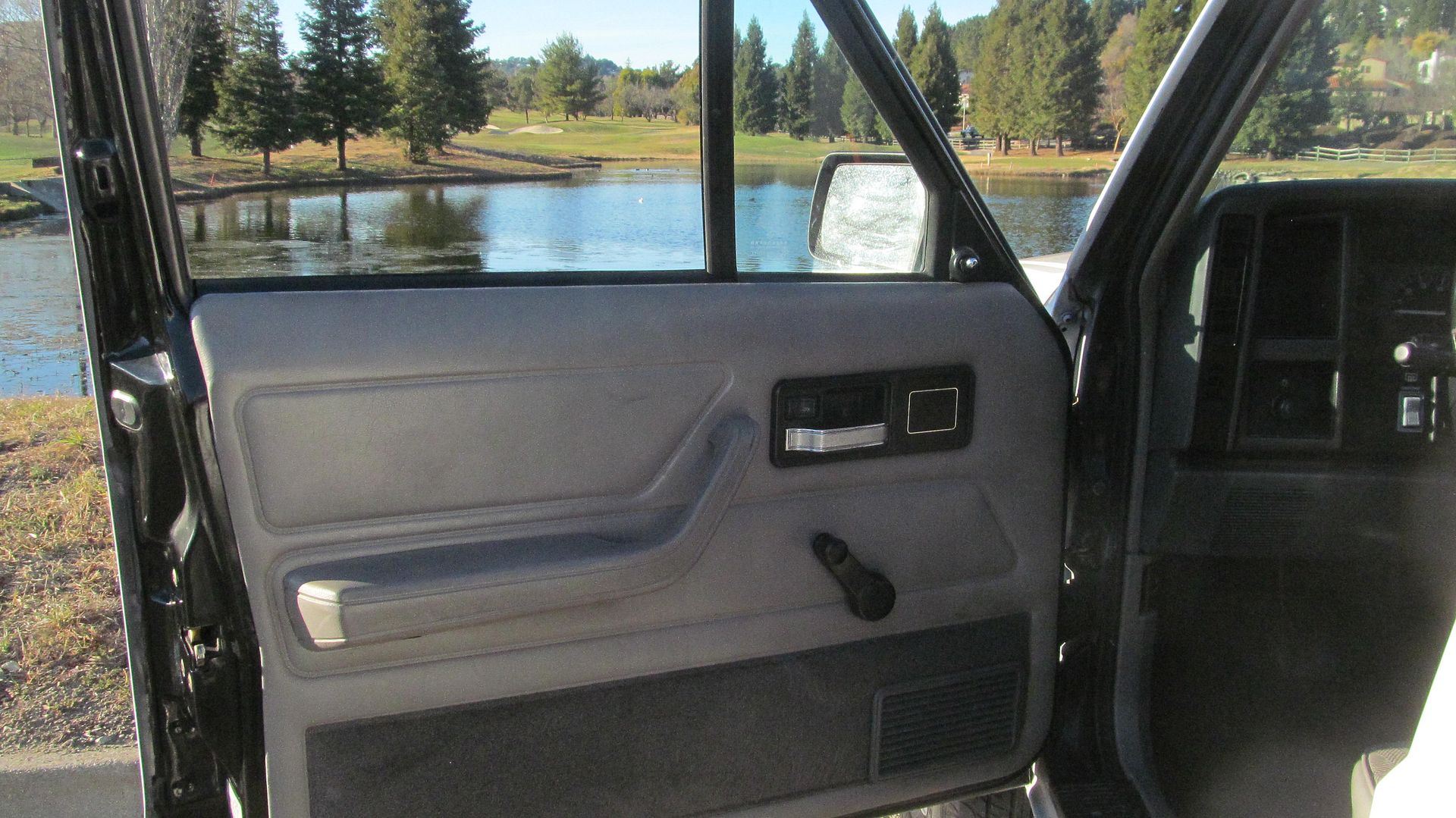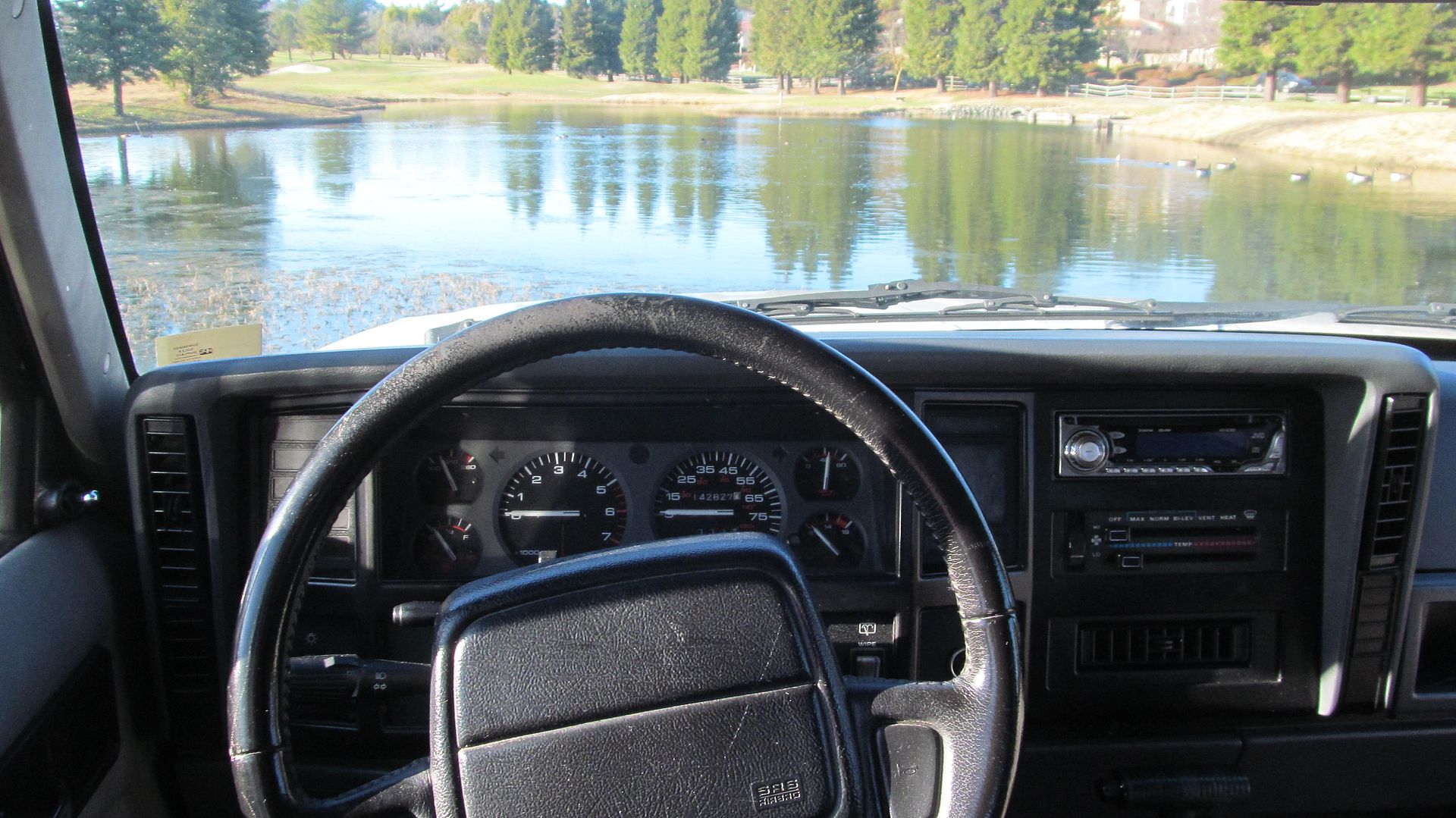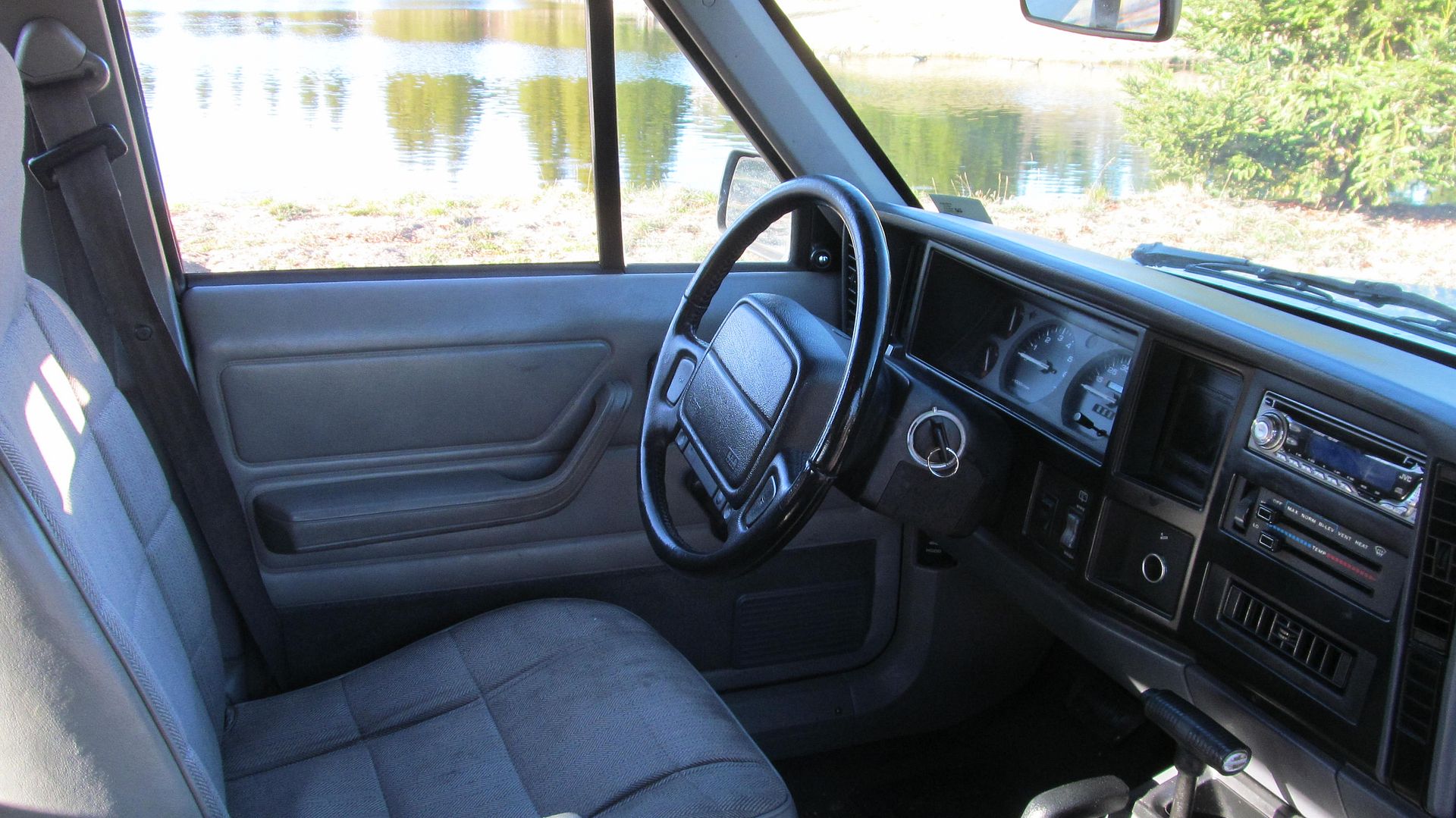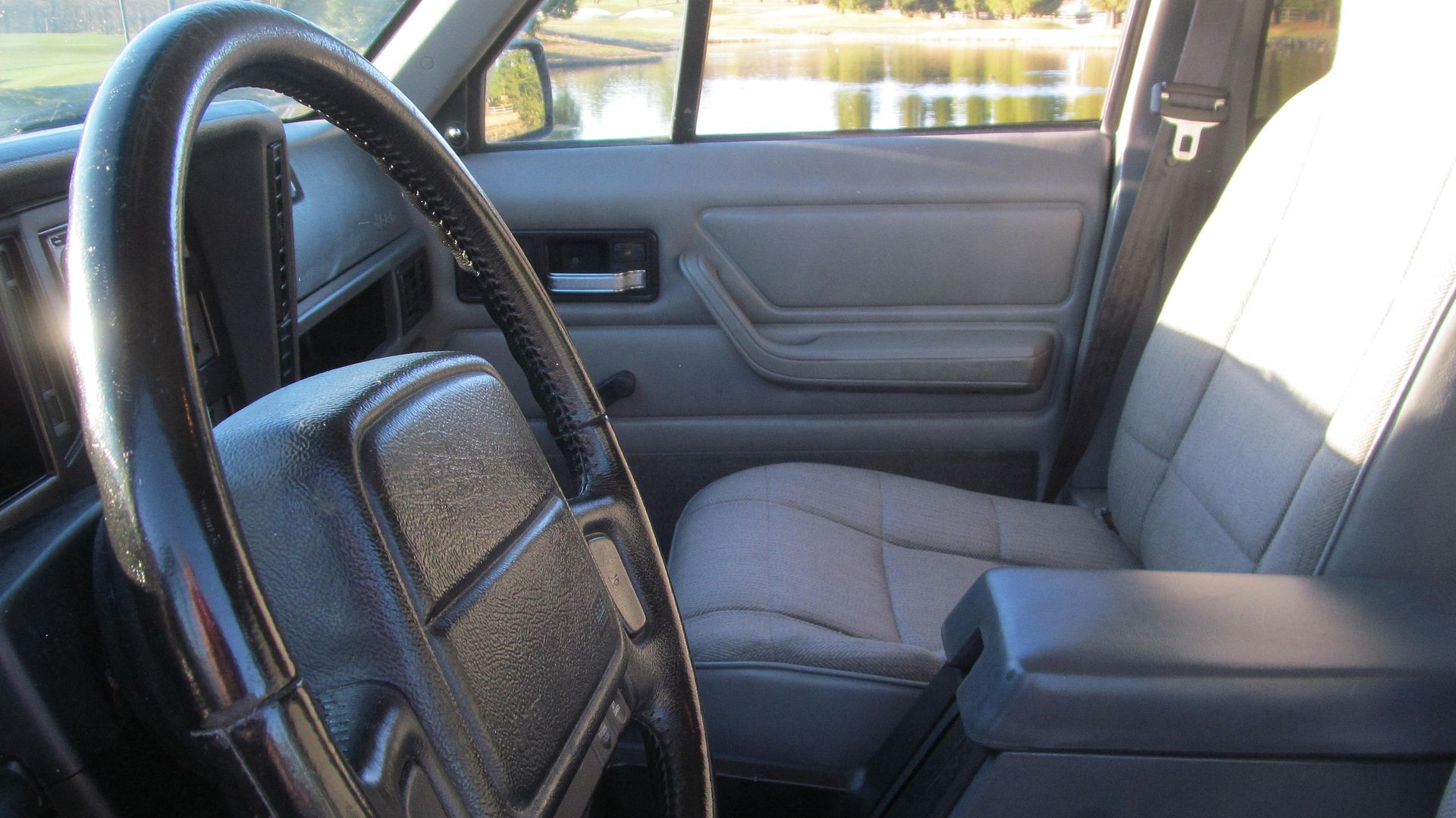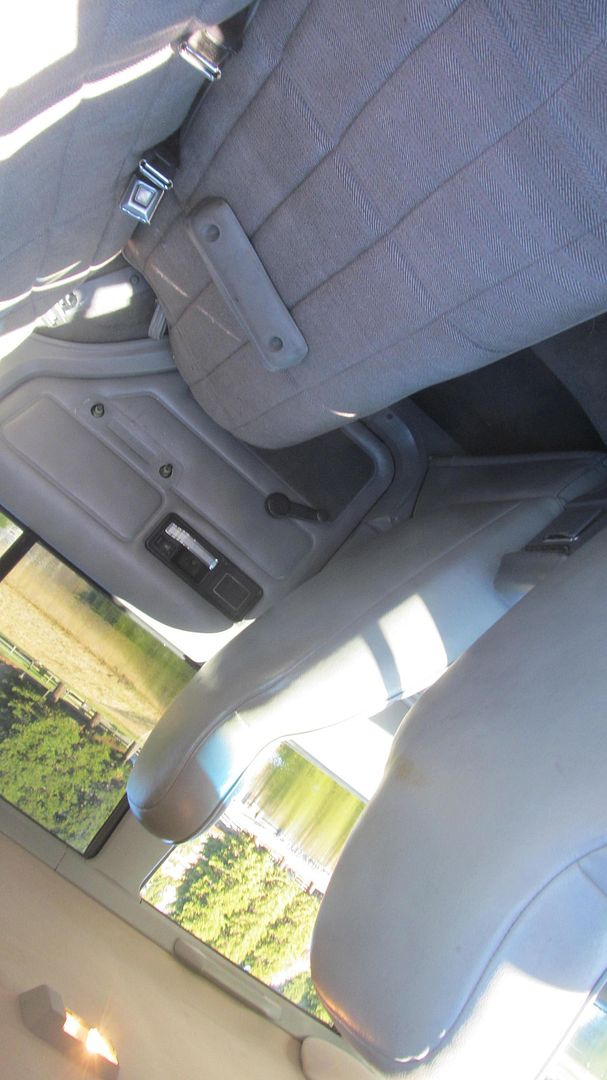 the interior is in decent shape for the age of the vehicle, it does have some stains and a small tear on the left side of the rear bench, the headliner is torn in a few spots , the dash is super clean as are the door panels, the Jeep has the optional deep tented glass.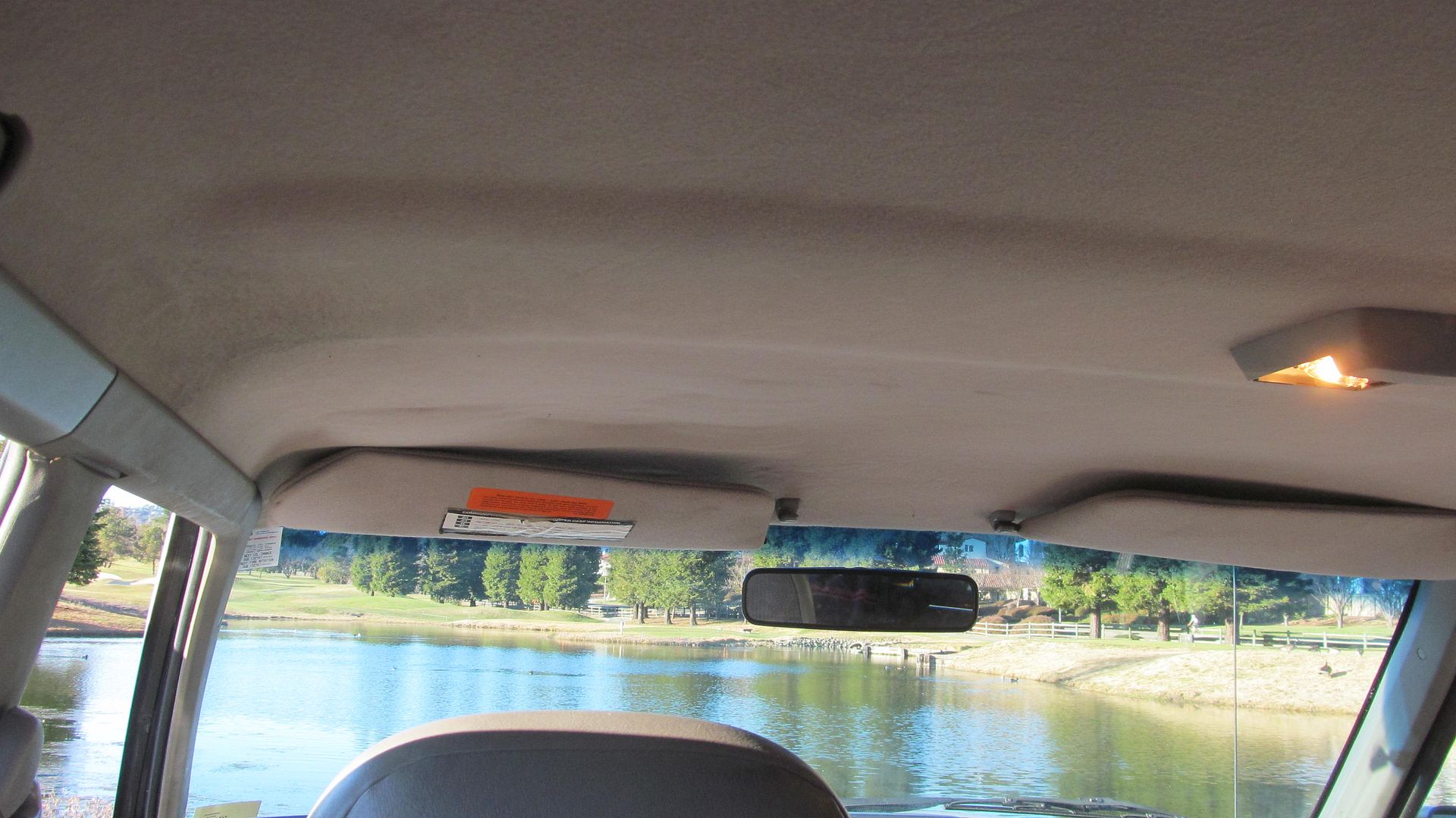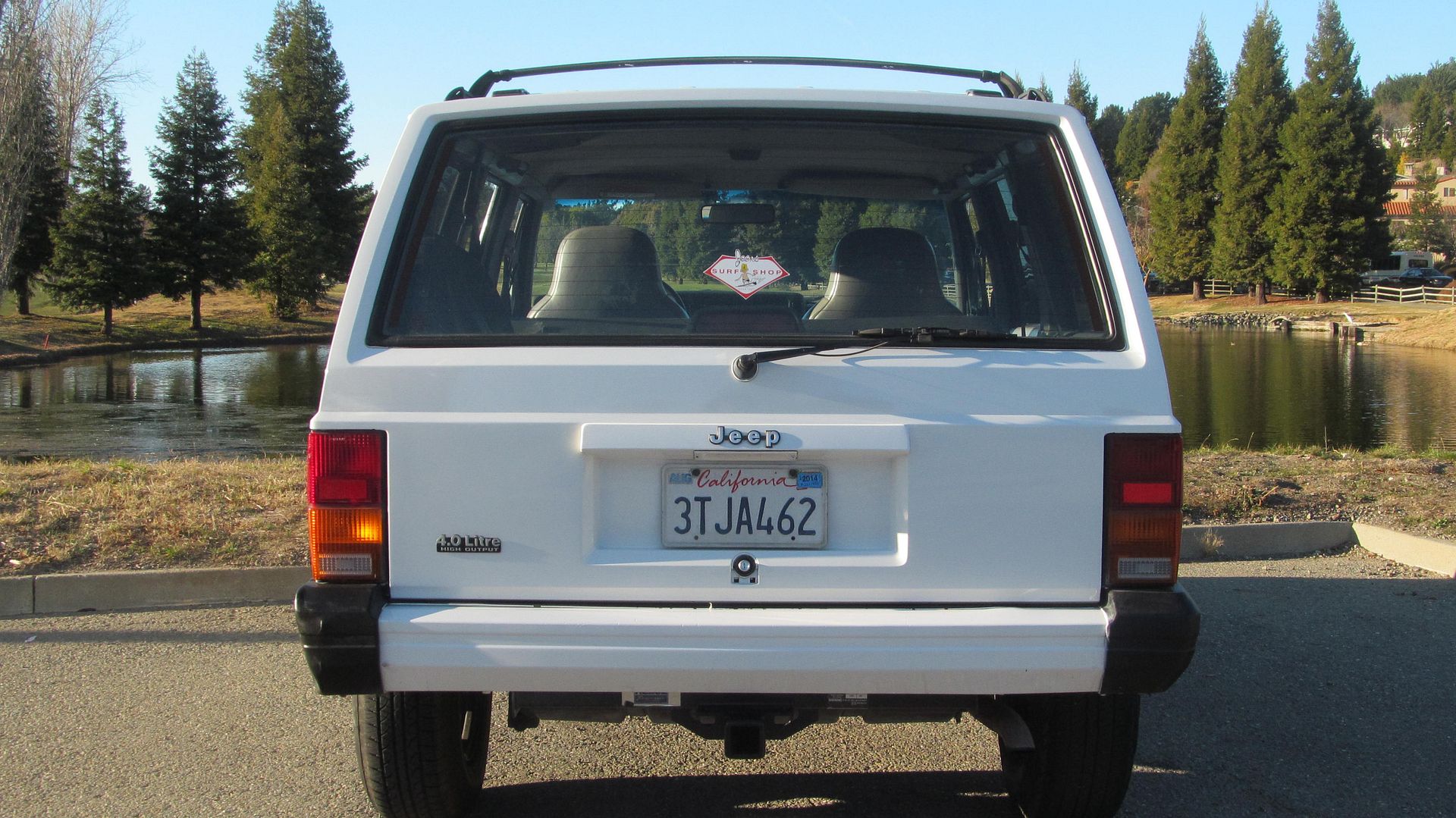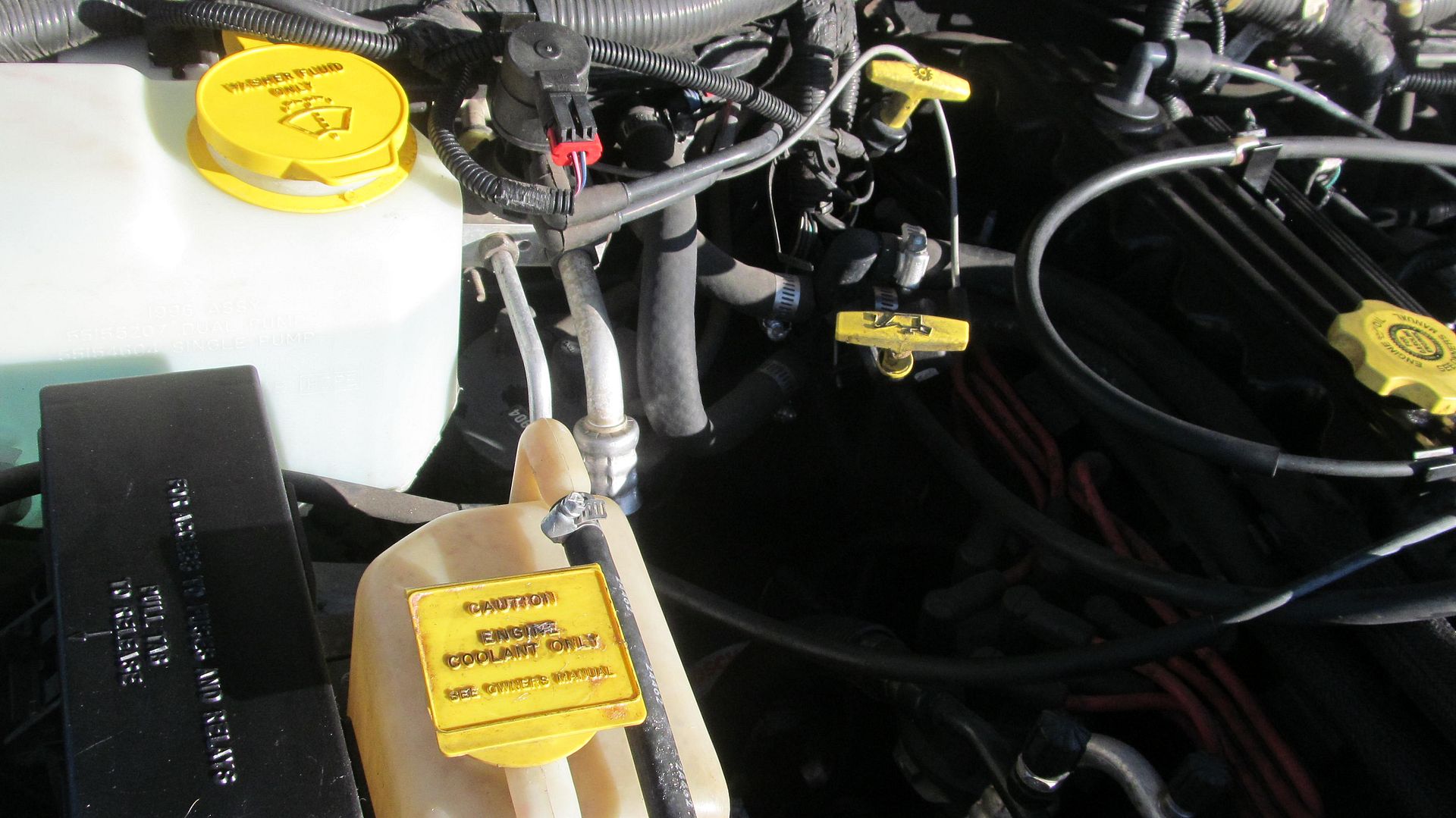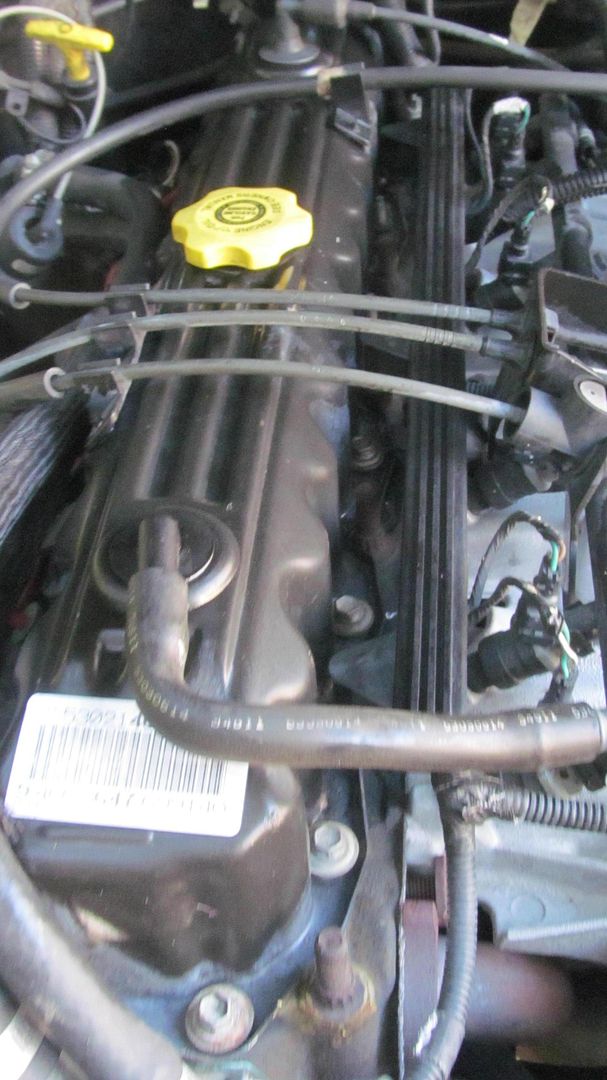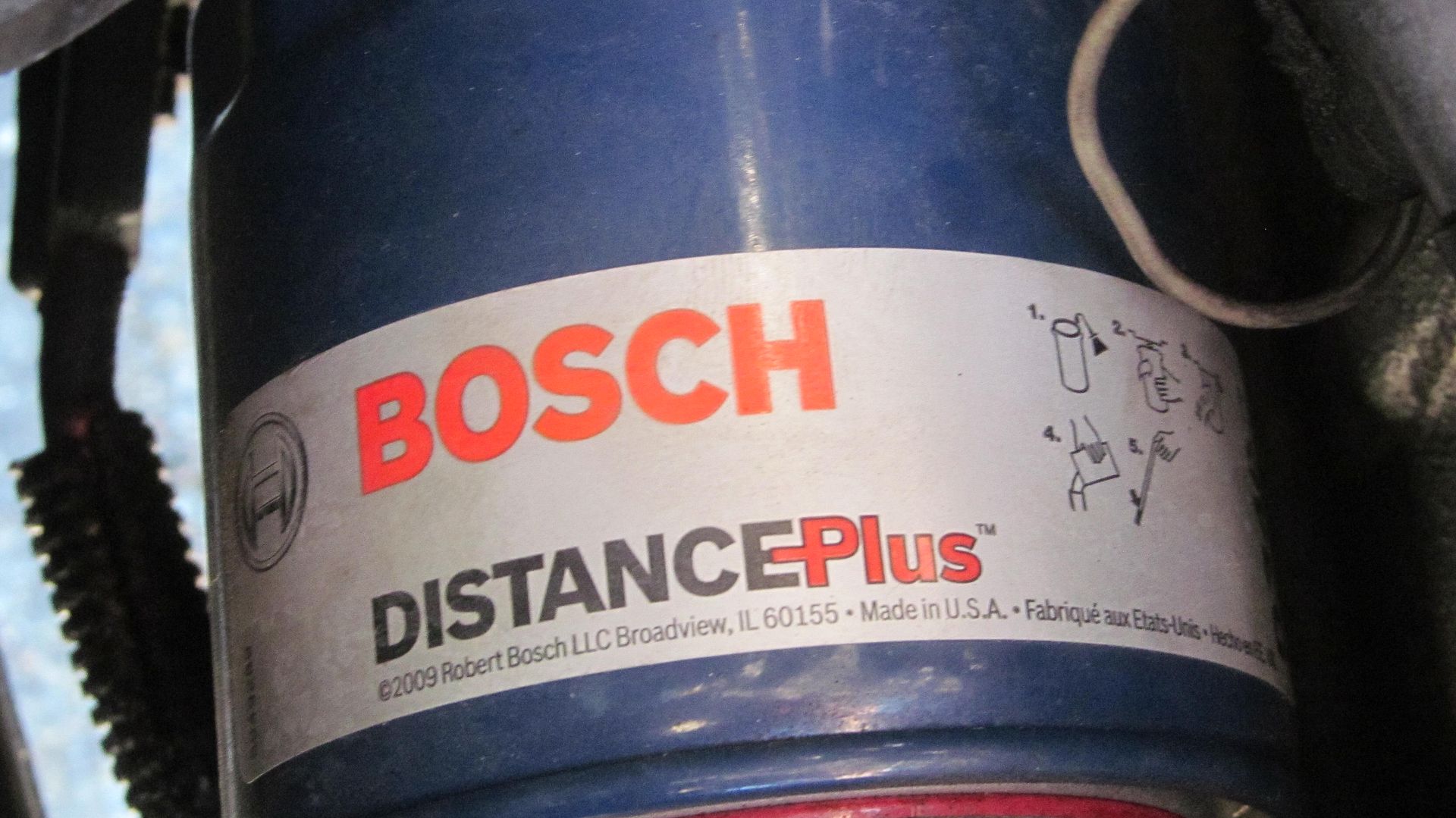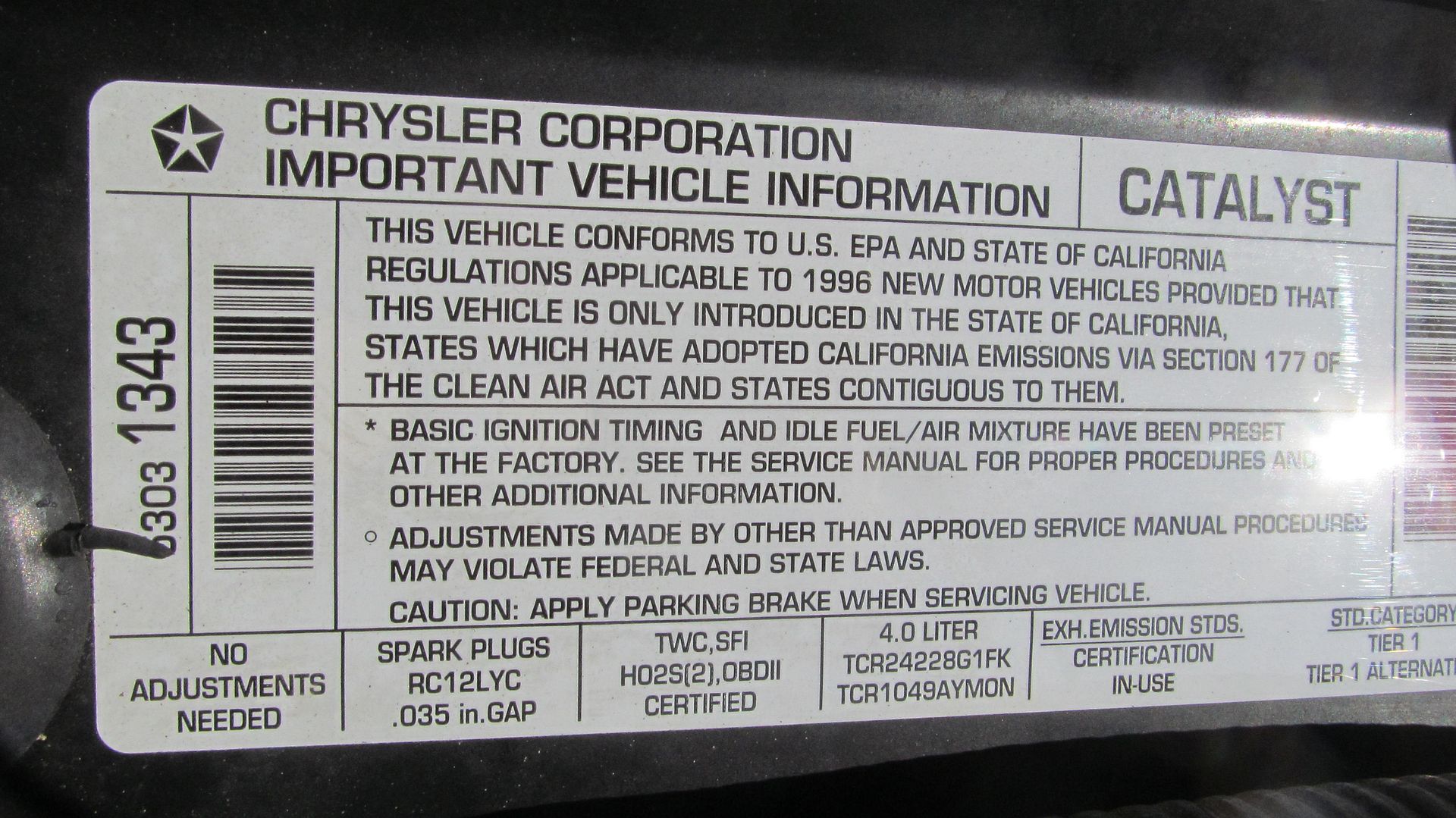 This Jeep runs great, the 4.0 "HIGH OUTPUT" fires right up and has surprising low end power. IT pulls strong in every gear, the transfer case works like new and has seen hardly any use. It has been tested and shifts like new. It has always been overly serviced by Orinda motors and mechanically in great shape.
LET'S SEE HOW SHE RUNS
SOLID CALIFORNIA CAR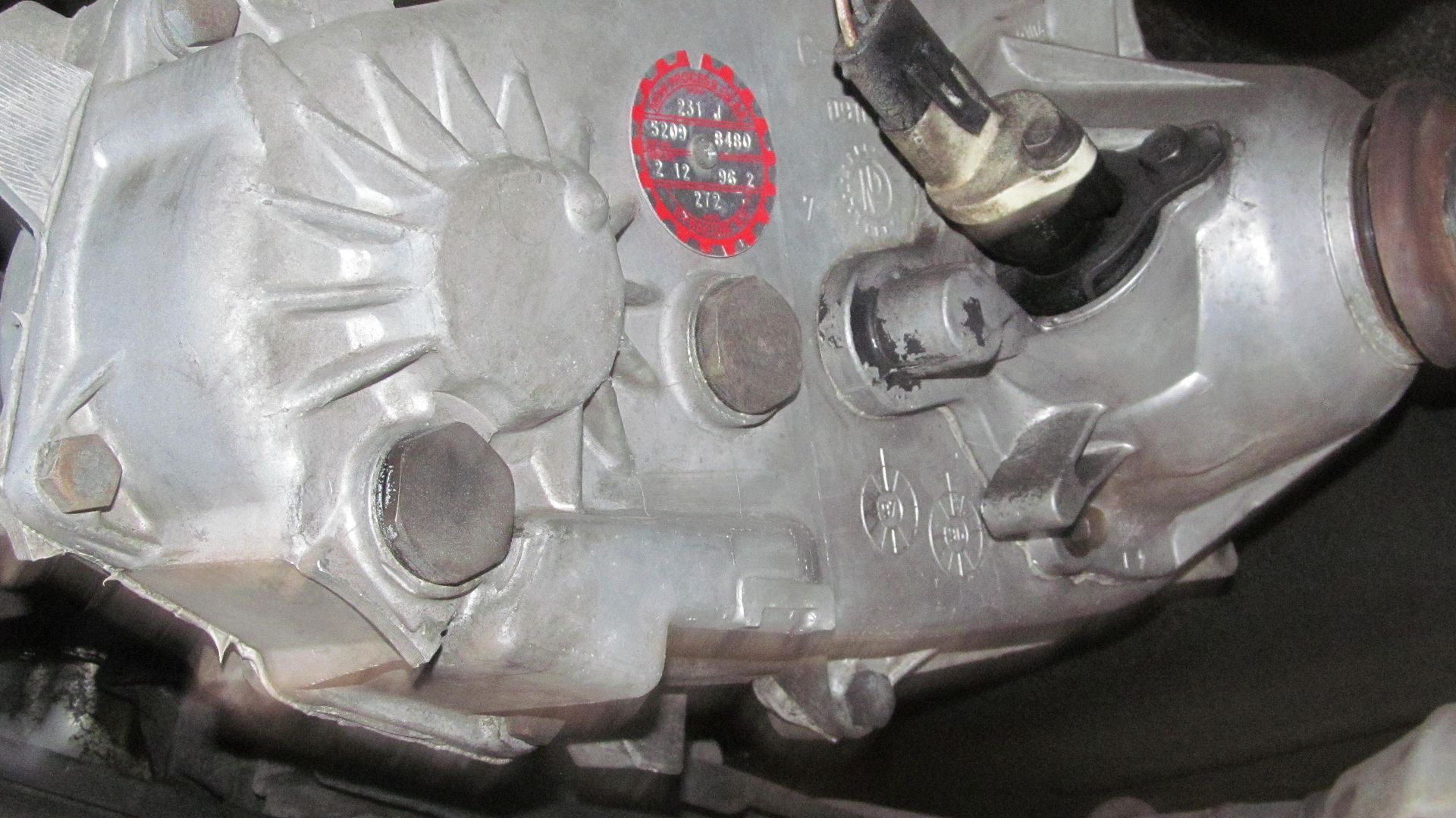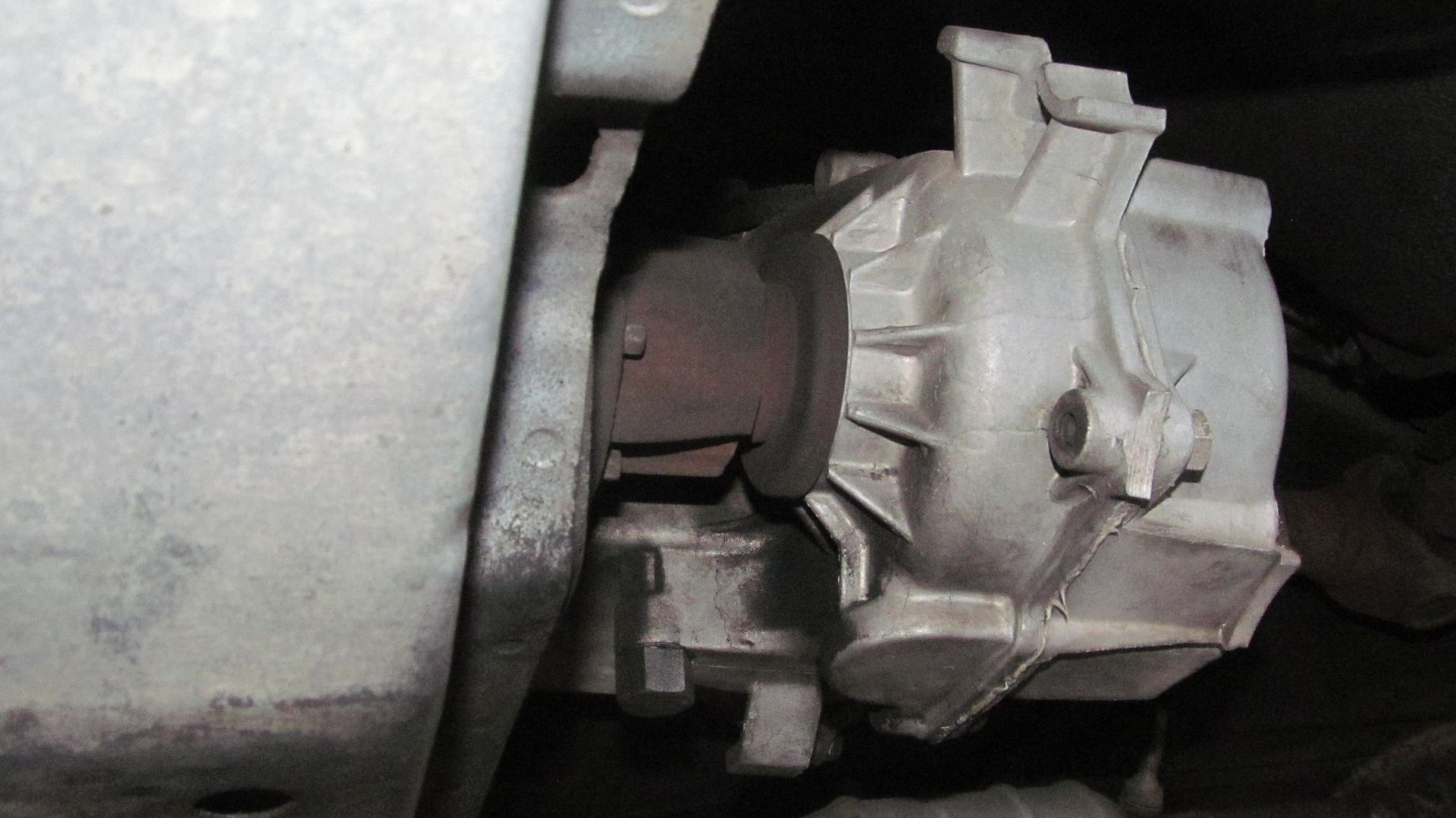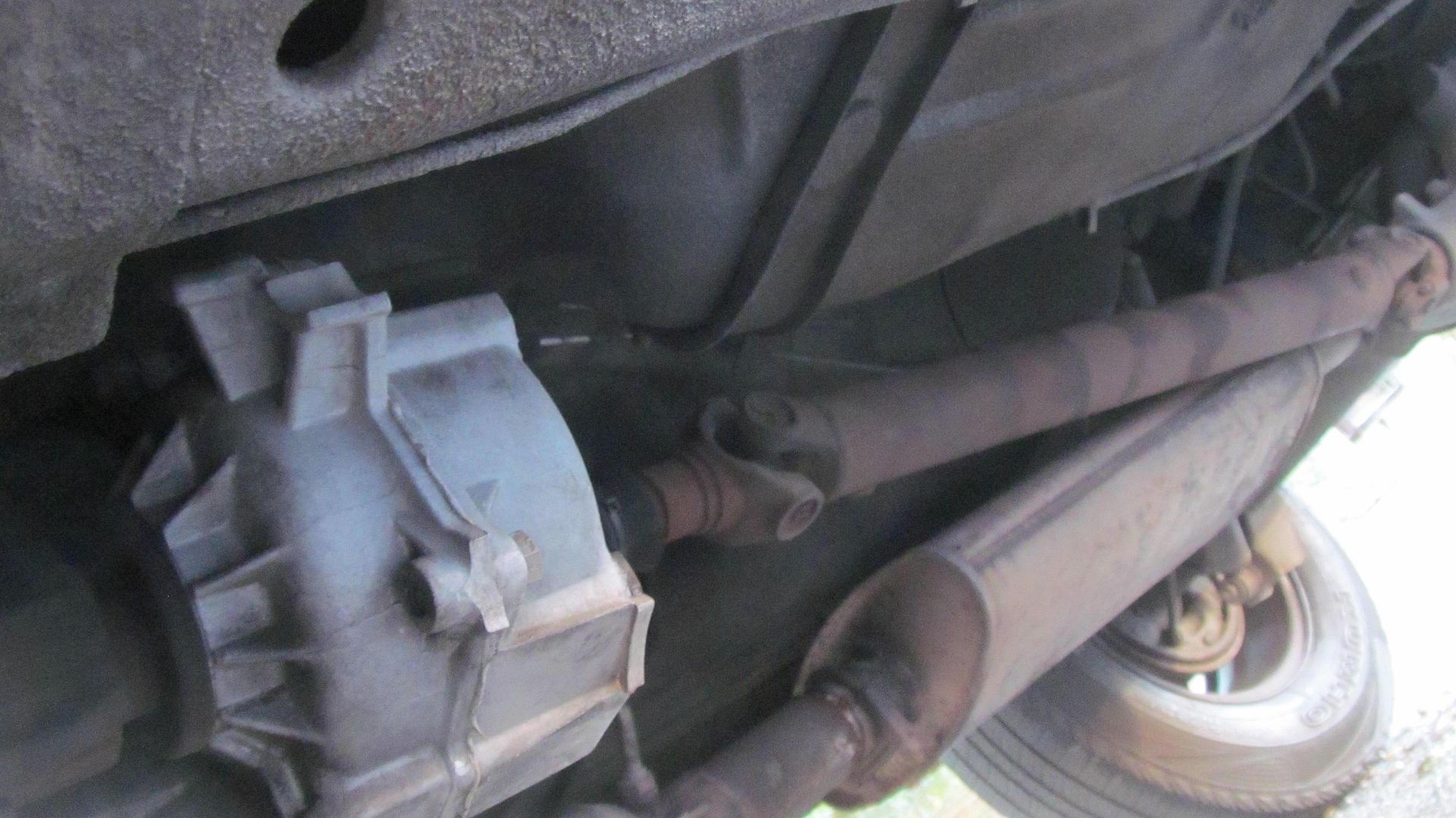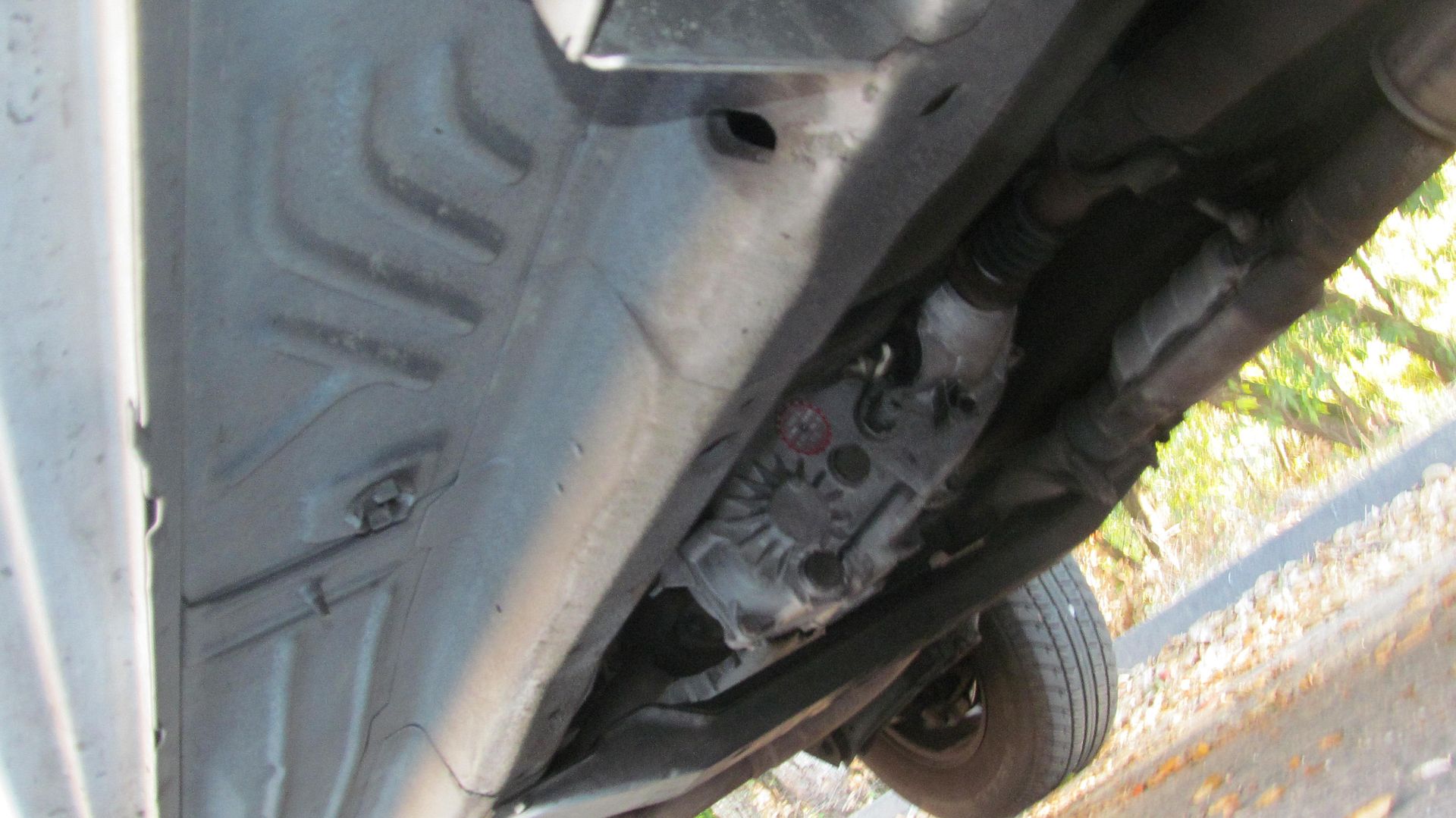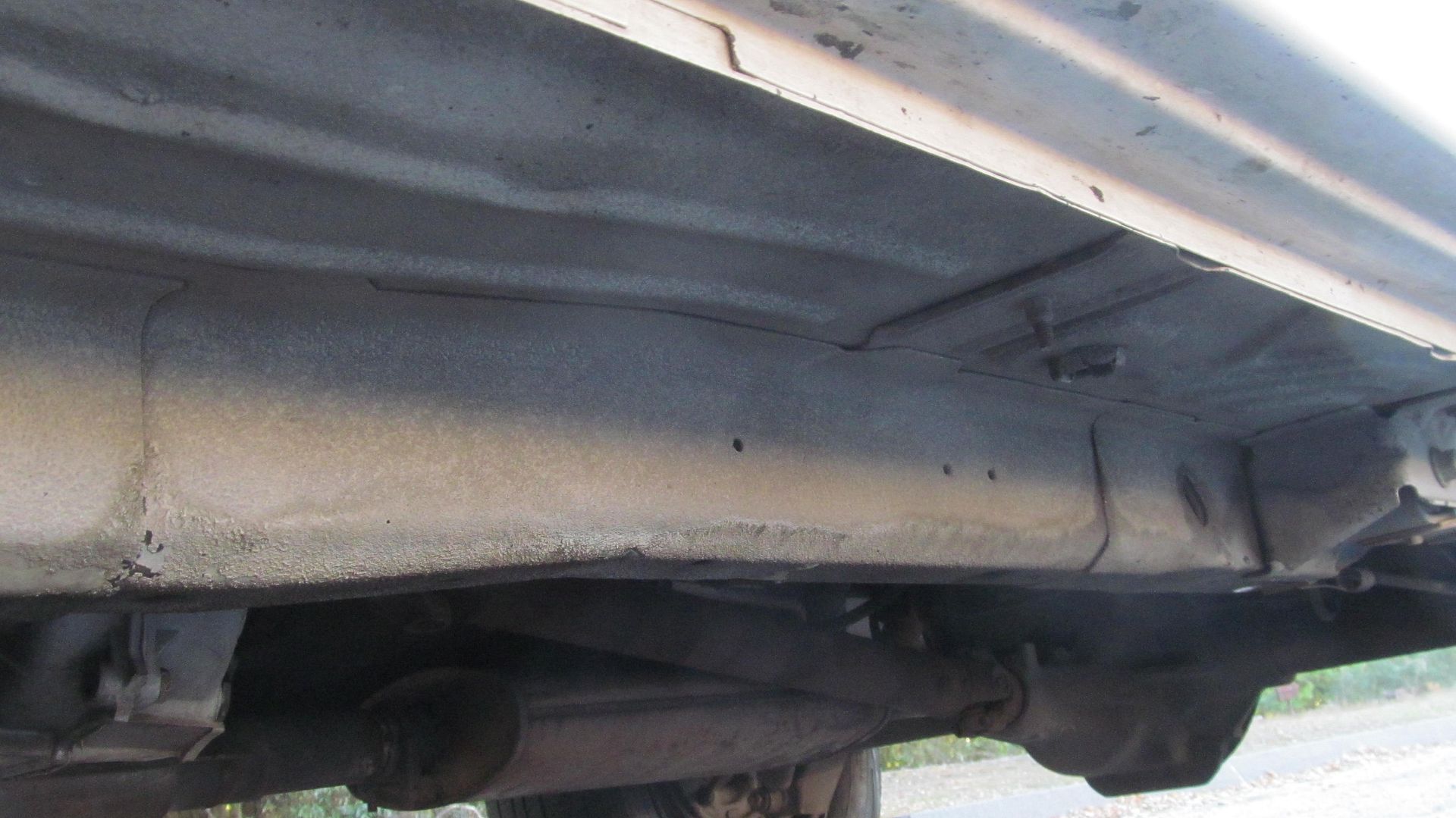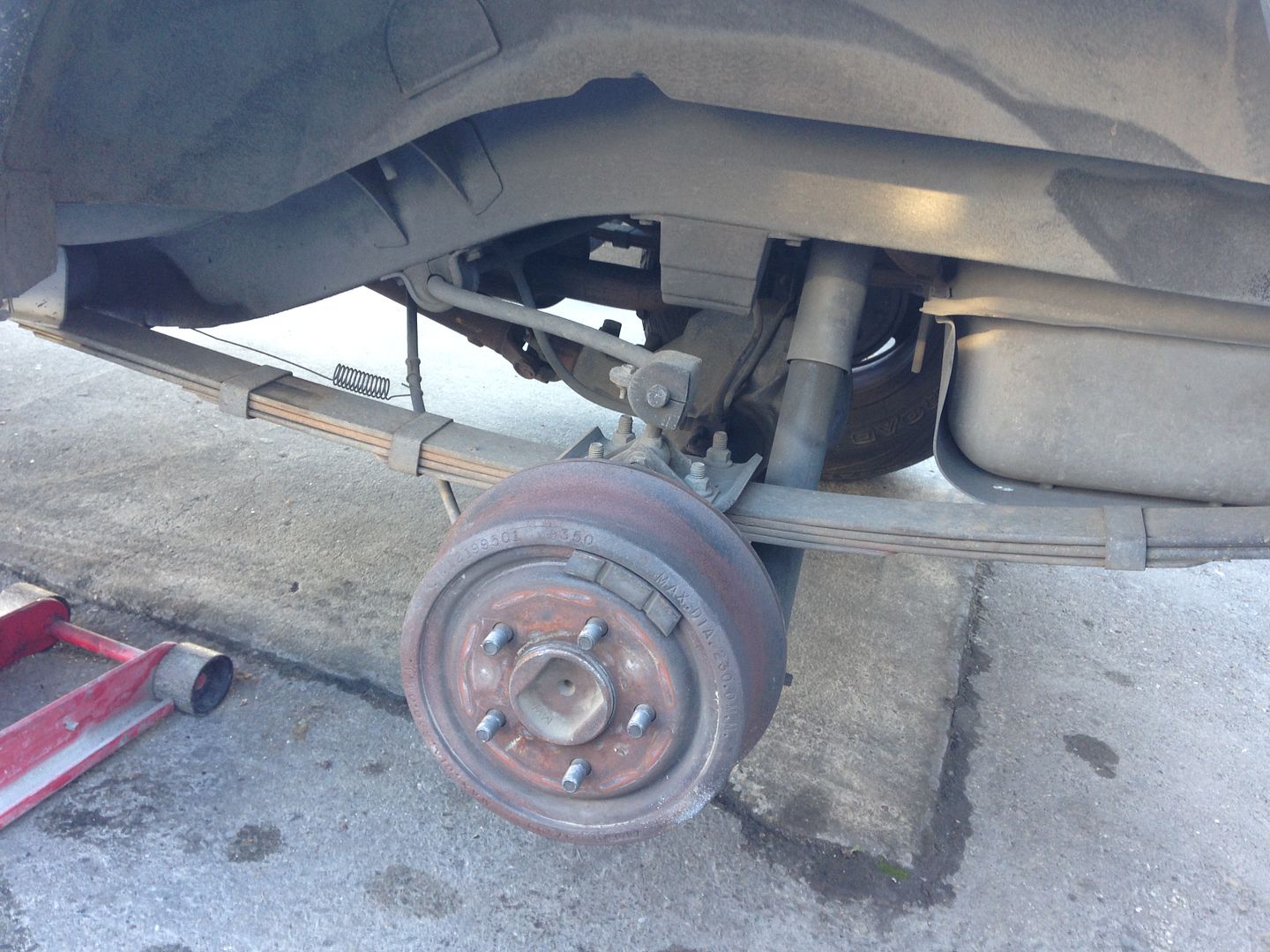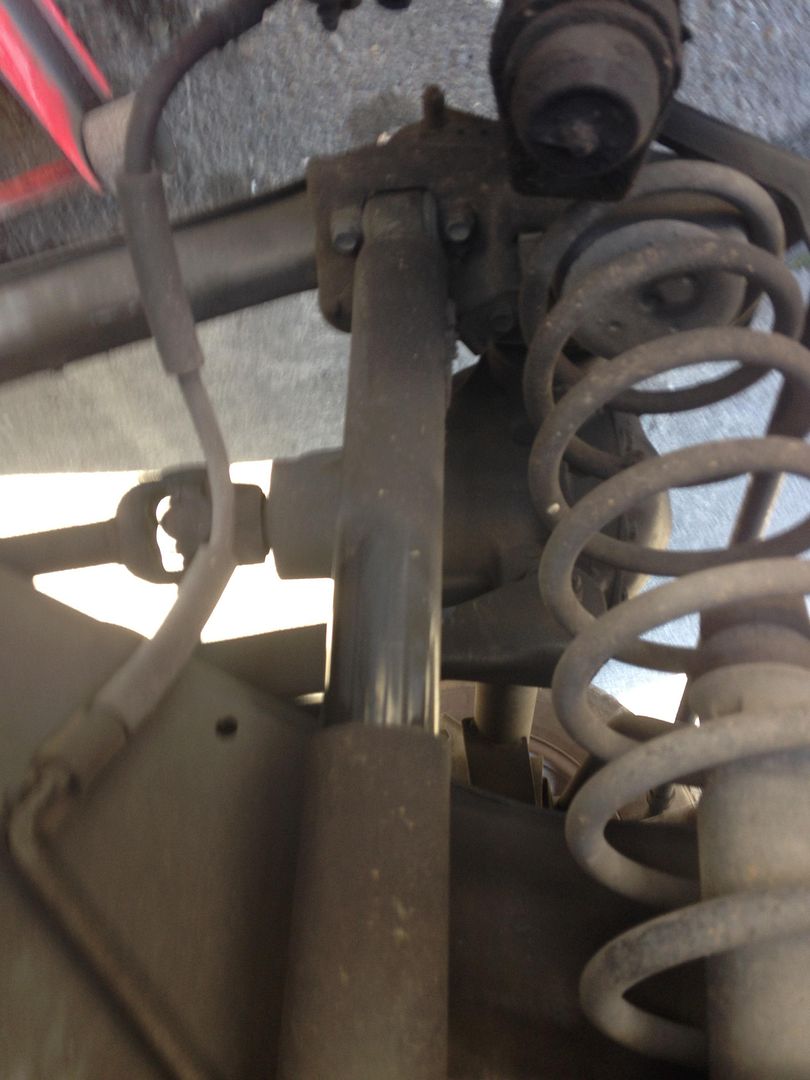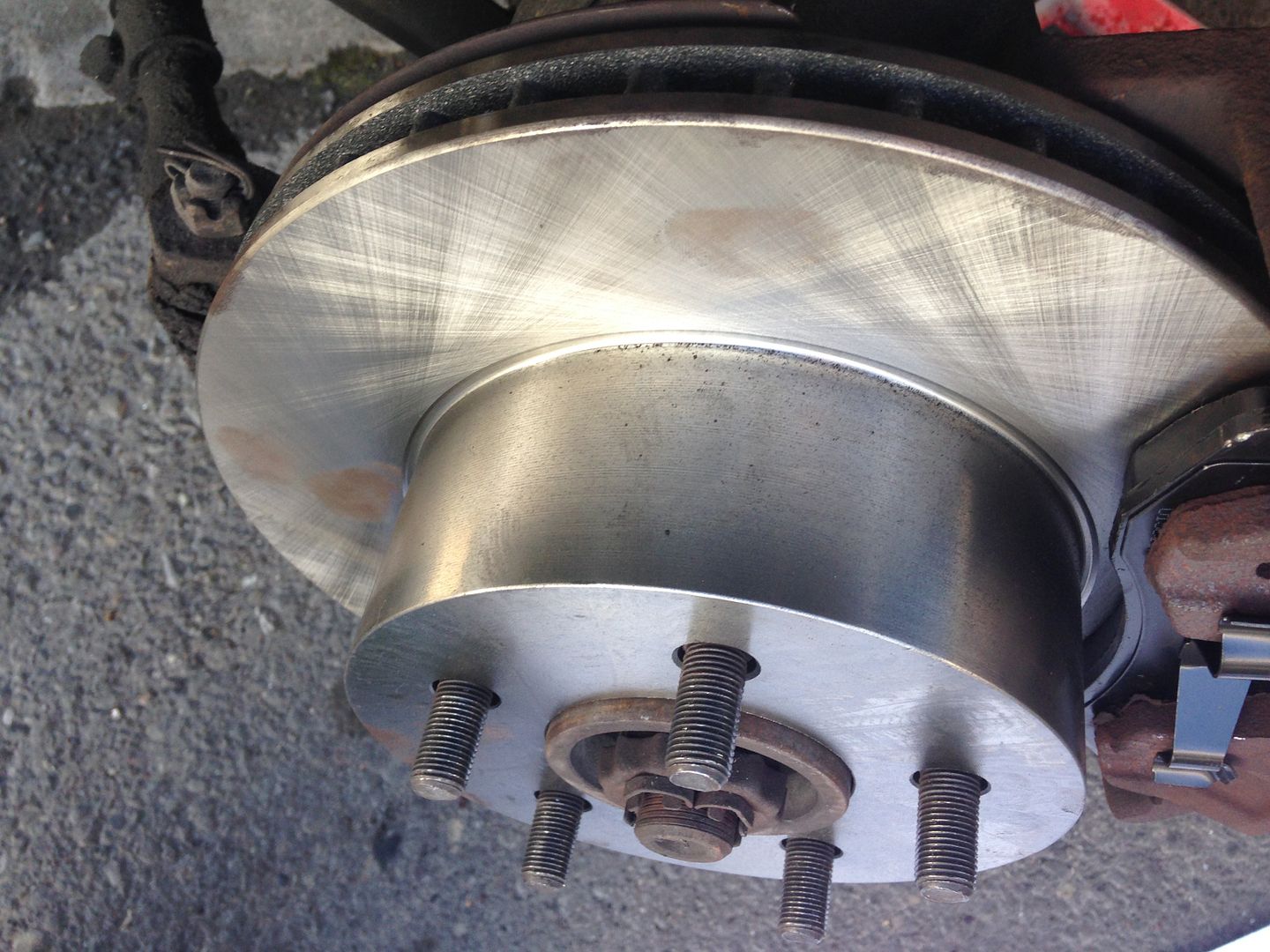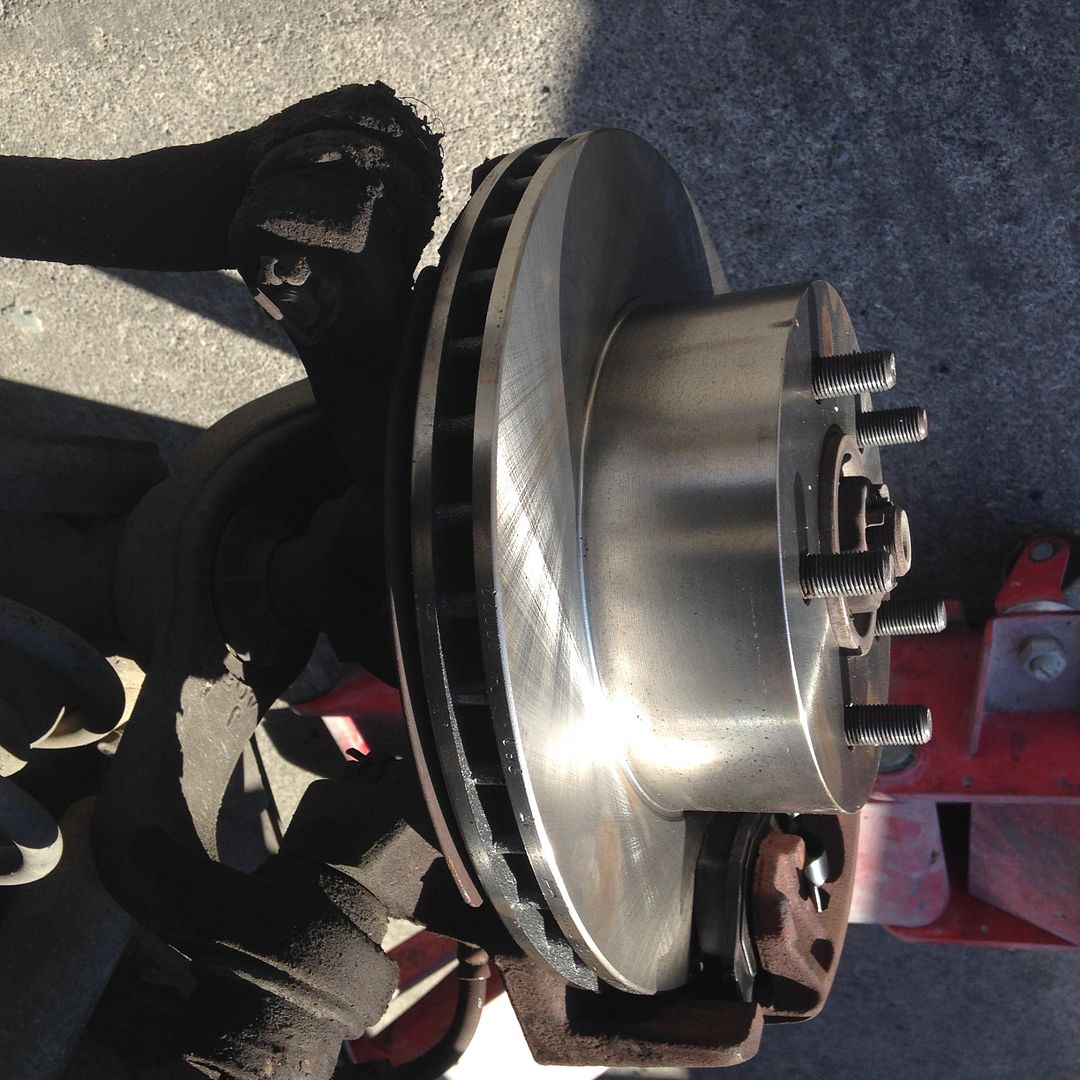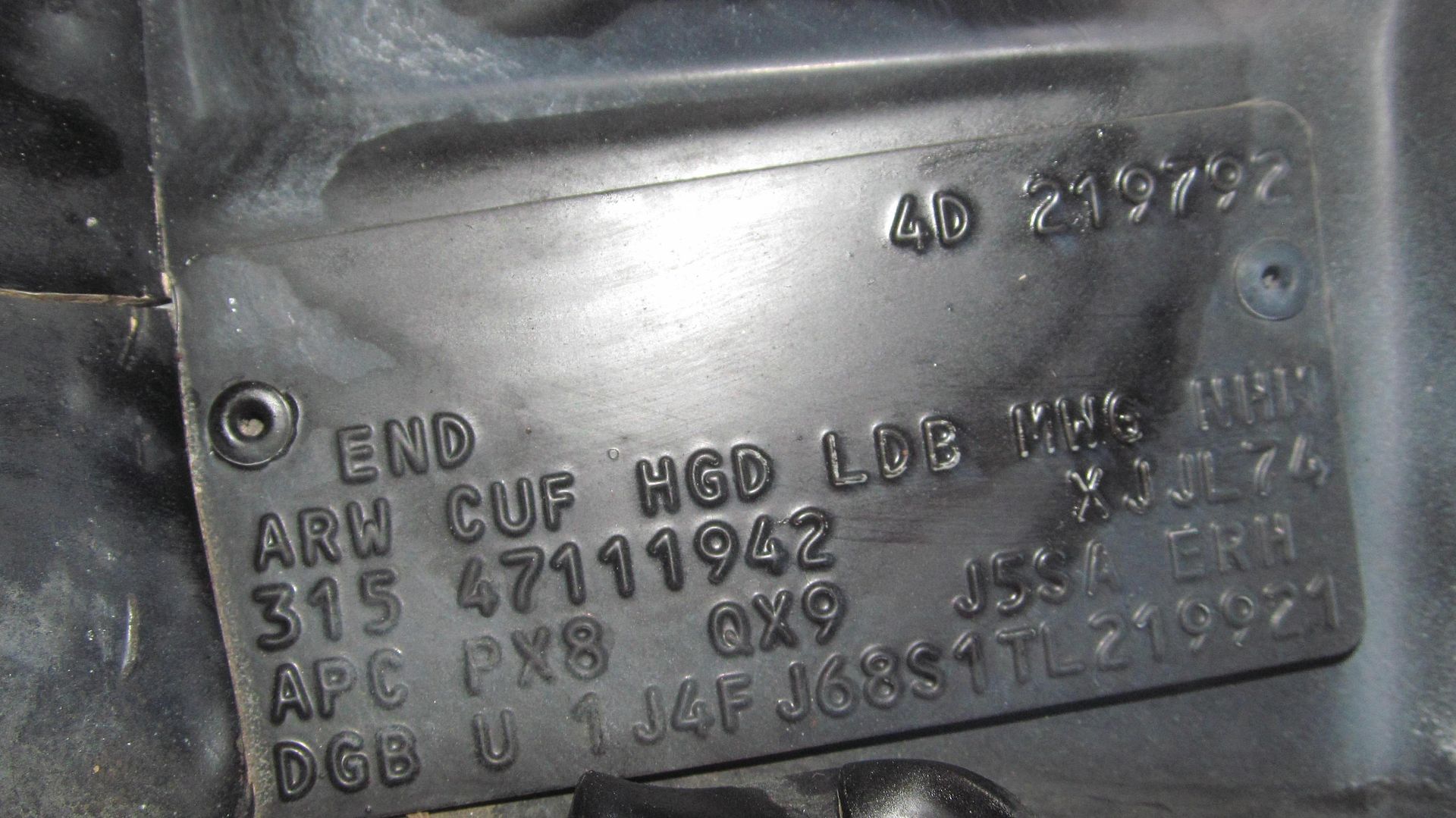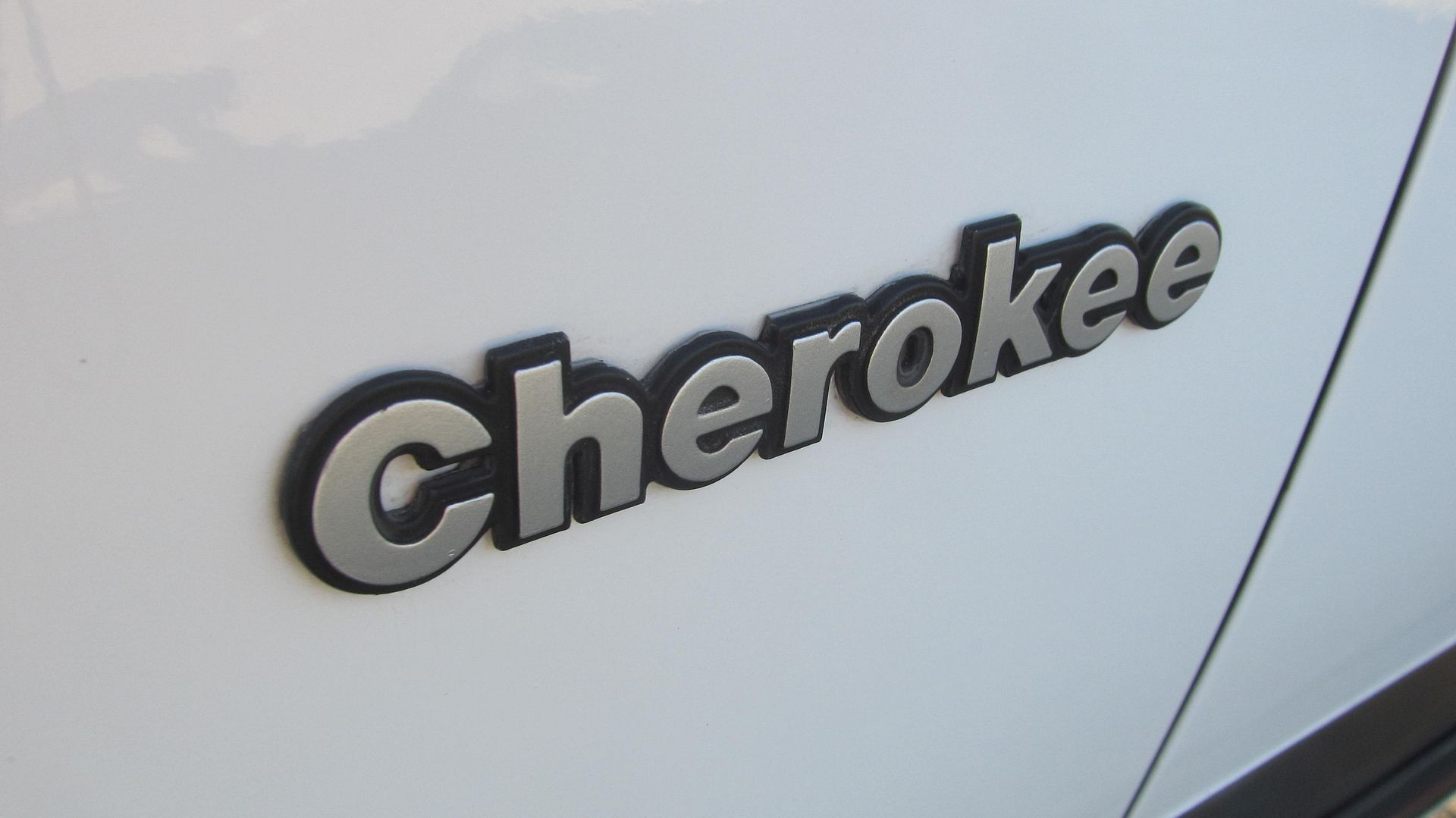 The Jeep Cherokee (XJ) is a unibody (monocoque) compact SUV that was developed and produced by the Jeep division of American Motors, and continued to be built and marketed by Chrysler after 1987. It shared the name of the original full-size SJ model, but without a body-on-frame chassis, and set the stage for the modern sport utility vehicle (SUV). The XJ's innovative appearance and sales popularity spawned important imitators as other automakers began to notice that this model began replacing regular cars. It was built in Toledo, Ohio
The XJ Jeep has been described as one of the 20 greatest cars of all time, and "possibly the best SUV shape of all time, it is the paradigmatic model to which other designers have since aspired".
Due to its toughness and reliability, the XJ was also selected in 2011 as one of "10 cars that refuse to die"
In 1991, a Chrysler fuel injection system replaced the RENIX system, and the intake ports were raised approximately .125 in (3.2 mm) for a better entry radius. Chrysler also enlarged the throttle body and redesigned the intake and exhaust manifolds for more efficiency, and the fuel injectors were replaced with higher flow units. Camshaft timing was also changed. The net result was an engine that made 190 hp (142 kW; 193 PS) and 225 lb·ft (305 N·m). Badging on most Jeeps equipped with this engine read "4.0 Litre HIGH OUTPUT." The new cam profile combined with altered computer programming eliminated the need for an EGR valve and knock sensor .
1996, the engine block was redesigned for greater strength. The new block had more webbing and a stud girdle for added rigidity of the crankshaft main bearings.
For 1996, partially to comply with new U.S. OBD-II exhaust and evaporative emissions regulations, the engine management system was upgraded to Chrysler's then-new "JTEC" PCM. This added the side benefits of improving reliability and easing diagnostics.
Don't miss out on this opportunity to have a solid original California Jeep with a powerful 4.0 High Output that has never been abused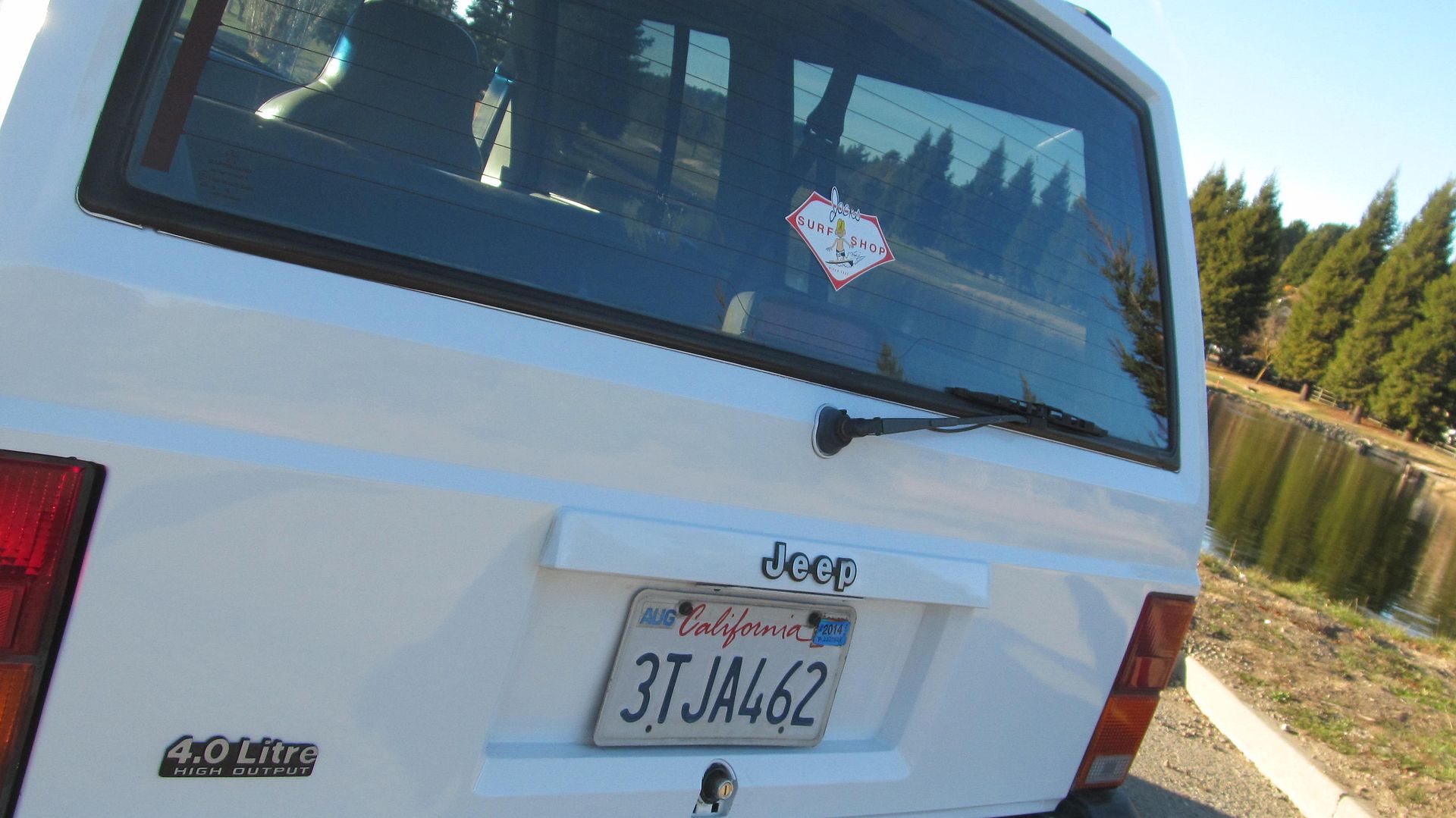 This car is a rare find that cannot be duplicated. She runs and drives great
Thank you for looking at our auction.
OUT OF RESPECT TO THE OTHER BIDDERS, PLEASE DON'T EMAIL ME AND ASK ME WHAT I WILL SELL IT FOR.
IF YOU ARE INTERESTED IN MAKING A REALISTIC OFFER I WOULD LOVE TO HEAR FROM YOU.
DON'T WAIT AND TRY TO STEAL IT AT THE END IT MIGHT SELL BEFORE THE END OF THE AUCTION
BID TO BUY OR EMAIL WITH AN OFFER
IT IS PRICED TO SELL THIS WEEK
BIDDING STARTS AT ONLY .99
IT CAN BE SHIPPED TO JUST ABOUT ANYWHERE IN THE WORLD
FOR LESS THAN YOU THINK
SHIPPED DIRECT FROM CALIFORNIA COAST TO
SOUTH AMERICA
EUROPE
ASIA
AUSTRALIA
FOR ANY INTERNATIONAL SHIPPING INFORMATION
CALL CHRIS ORTIZ
CELL 310 863-4444
CONTINENTAL UNITED STATES
COAST TO COAST
We can assist you in finding the most cost effective shipper just about anywhere in the United States or around the world. We are in the San Francisco Bay Area, very close to the port of Oakland and a few hundred dollars away for the port of Los Angeles or Long Beach. We have an extensive network to put you in contact with the right shipper for your needs.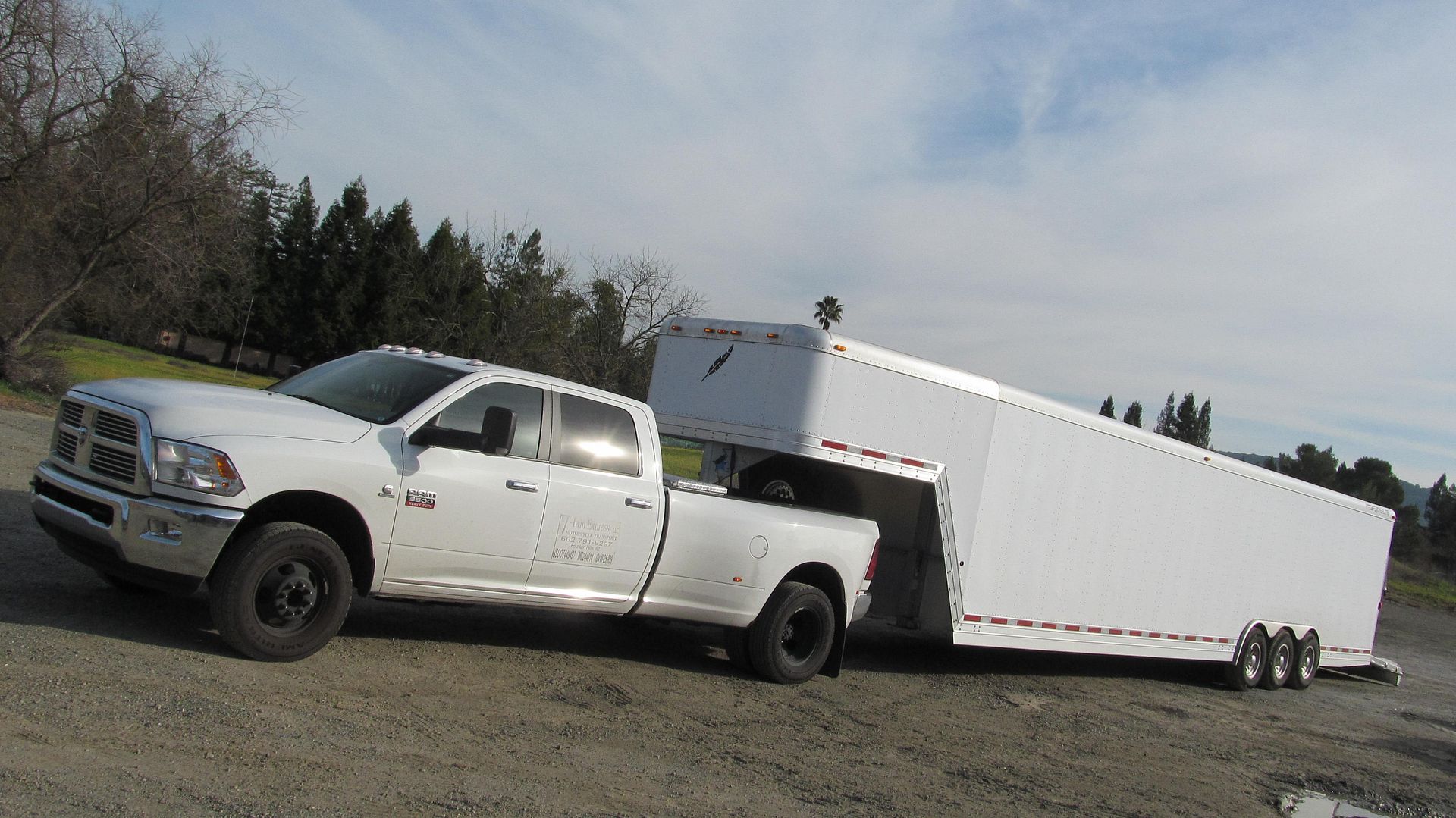 WE CAN ACCOUMMIDATE OVER SEAS EXPORTERS WITH
1ST CLASS TRANSPORT
FROM SAN FRANCISCO TO LOS ANGELES
DIRECT TO PORT SERVICE
Additional Information, Please Read Before Bidding
AUTOMOBILE HAS A CLEAN CURRENT CALIFORNIA TITLE
SOLD AS IS WITH NO WARRANTY
Please only bid if you intend to buy. If you have any questions or concerns, please ask BEFORE you bid. It is very frustrating to have bidders who are not serious buyers and it is not fair to the other bidders.
Please have all funds in place prior to bidding and make sure you are able to follow all the directions of the auction prior to bidding. If you are unable to do this, please do not bid.
Please do not email with request for the reserve. Bidders who bid/retract just to determine the reserve will be blocked from future bidding. The reserve should have no bearing on what you feel comfortable bidding. The reserve is the least we will accept.
We require a $500 non refundable deposit within 24 hours of the close of the auction to be made via Paypal. The balance must be paid before 5:00 PM on the Friday following the auction.
Buyer is responsible for shipping of the vehicle and all costs associated with it. If you require the title to be sent overnight to you, there is a $25.00 charge for this, the charge will be more for international postage.