1992 ACURA NSX
Extensively Restored to MINT condition!
The Acura NSX (
N
ew
S
portscar e
X
perimental - sold as the Acura NSX in North America and Hong Kong) is a high performance sports car that was originally produced between 1990 and 2005. It is equipped with a mid-engine, rear-wheel drive layout, powered by an all-aluminum V6 engine featuring Honda's Variable Valve Timing and Lift Electronic Control (VTEC) system.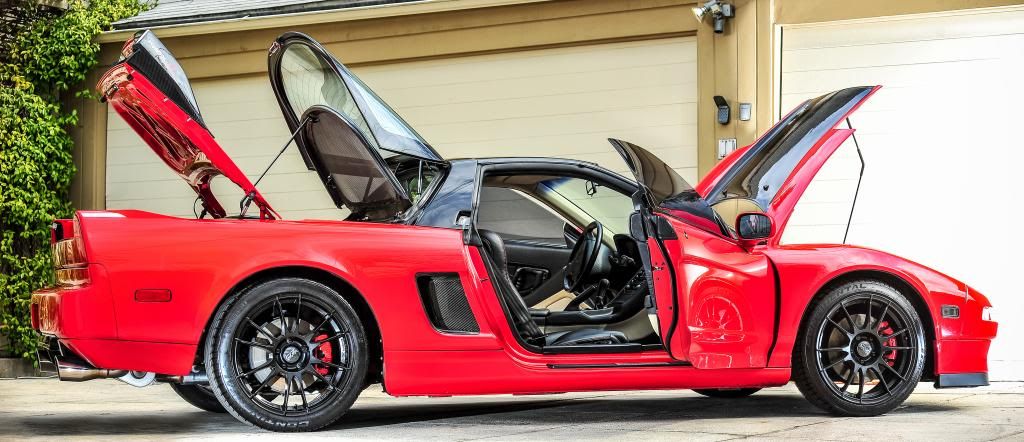 The original performance target for the NS-X was the Ferrari 328. The NS-X was designed to exceed the performance of the Ferrari, while offering targeted reliability and a lower price point. For this reason, the 2.0L V6 of the HP-X was abandoned and replaced with a more powerful 3.2L VTEC V6 engine. The bodywork design was specifically designed after studying the 360 degree visibility inside the F-16 fighter jet cockpit.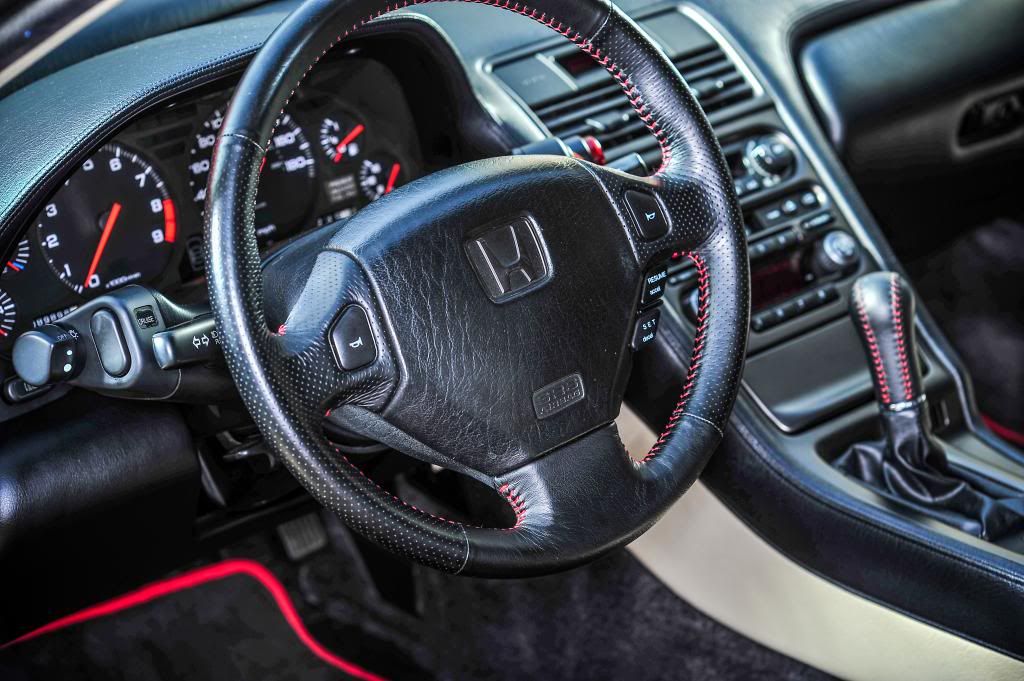 Thematically the F-16 came into play in the exterior design as well as establishing the conceptual goals of the NSX. In the F-16 and other high performance craft such as unlimited hydroplanes, single seat race cars etc. the cockpit is located far forward on the body and in front of the power plant. This "cab-forward" layout was chosen early in the NSX's design to optimize visibility while the long tail design enhanced high speed directional stability
.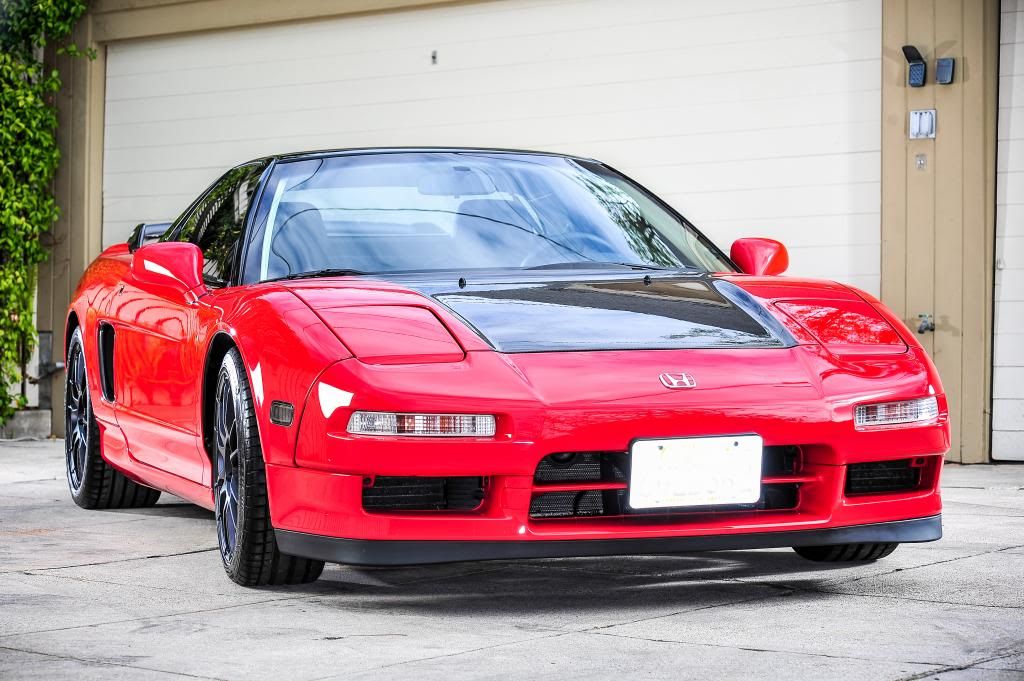 The NS-X was the first production car to feature an all-aluminum monocoque body, incorporating a revolutionary extruded aluminum alloy frame, and suspension. The use of aluminum in the body alone saves nearly 200 kg in weight over the steel equivalent while the aluminum suspension saves an additional 20 kg; a suspension compliance pivot helped maintain wheel alignment changes at a near zero value.
Other notable features include an independent, 4-channel anti-lock brake system,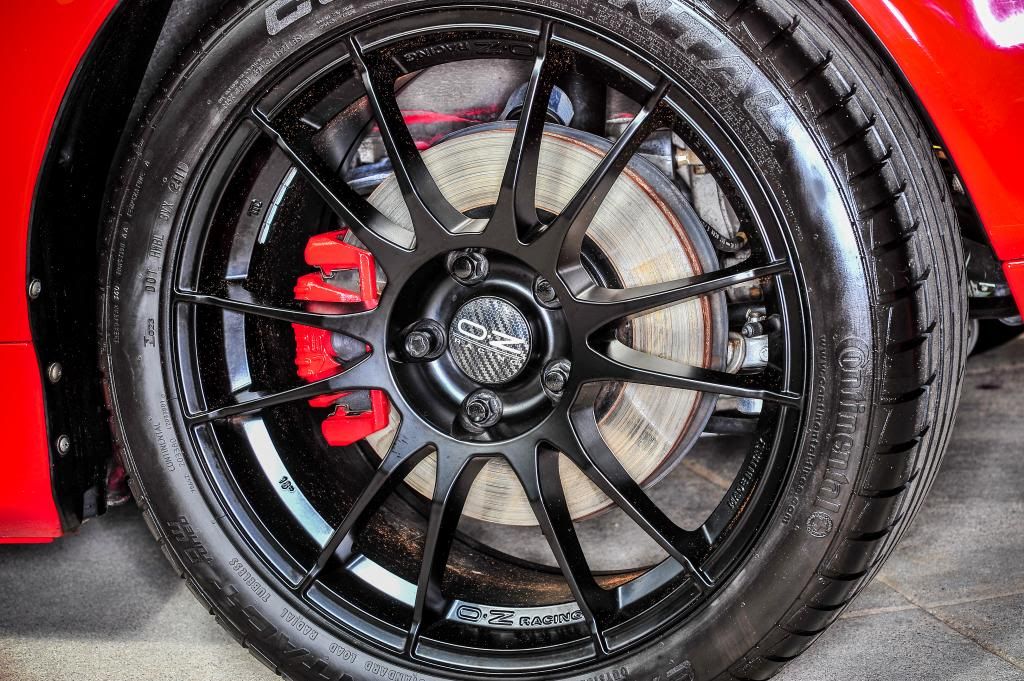 titanium connecting rods in the engine to permit reliable high-rpm operation,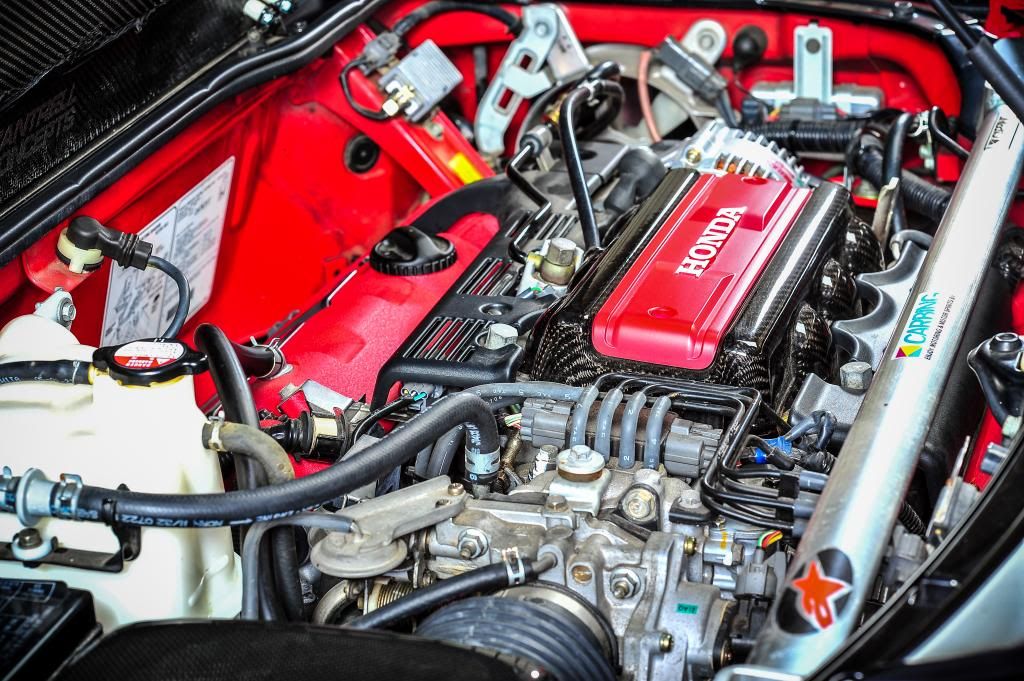 an electric power steering system,and Honda's proprietary VTEC variable valve timing system (first in the U.S.).
This 1992 NSX has completed the Extensive Restoration/Refresh Program by Daisy Auto to MINT condition! It was restored under the direction of the legendary Ben Schaeffer "The NSX Whisperer". If you are unfamiliar with Daisy Auto and the reputation of their work, visit nsxprime.com.
This is a VERY rare opportunity to own one of the most dynamic and revolutionary sports cars ever created.
After a six year complete enhancement process of an immaculate NSX with only 82K miles, this car has emerged as a pristine show-level performance vehicle. You will not find a nicer one on the market. The interior is in Museum Quality and Mechanically it is unmatched. This car finished 2nd by one point at the Japanese Car Show/Larz Anderson Auto Museum in Boston in 2011.
BRAND NEW OEM FACTORY PARTS:
3.2 OEM ENGINE
OEM RED VALVE COVERS
TODA T BELT
WATER PUMP
STARTER
ALTERNATOR
COILS
FUEL PUMP
F/P RESISTOR
ALL HOSES
EGR VALVE
INJECTORS
CLUTCH ASSEMBLY
MASTER AND SLAVE CYLINDER
COMPLETE TRANSMISSION OVERHAUL
EVERY GEAR
BEARINGS AND SYNCRO
NON-SNAP RING ISSUE SIDE CASE
CV/AXLES
R&R JACK SHAFT BEARINGS AND SEALS
ALL FOUR

ENGINE MOUNTS

THROTTLE CABLE
EVERY KNUCKLE, CONTROL ARM WITH BALL JOINTS
COMPLIANCE PIVOTS
INNER, OUTER, FRONT AND REAR TIE RODS
BRAND NEW MANUAL
TIMING BELT TENSIONER
COVERS
MUGEN THERMOSTAT
ALL SENSORS
STEERING RACK (LAST ONE TO EXIST ANYWHERE!)
ALL FOUR WHEEL BEARINGS
BOTH O2 SENSORS
HEADLINER AND ALL PILLAR TRIM PANELS
ALL MOLDINGS
ALL SWITCH PANELS
CENTER CONSOLE
ASH TRAY DOOR
DOOR HANDLES (INTERIOR AND EXTERIOR)
BELT MOLDINGS
ALL SEALS AND WEATHERSTRIPS
WINDOW REGULATORS
HATCH GLASS MOLDING
REBUILT CLIMATE CONTROL AND ASPIRATOR FAN
TRUNK CARPETS AND WEATHERSTRIP
ALL TRUNK AND HATCH STRUTS
ALL SEAT BELTS
WINDOW SWITCHES
MIRROR SWITCHES
LOCK ACUTATORS
INSIDE REAR VIEW MIRRORS AND ALL THREE VISORS
AND NOW...THE UPGRADES!
SEATS, ARMREST, STEERING WHEEL, EMERGENCY BRAKE AND RACING SHIFTER ALL REDONE WITH THE HIGHEST QUALITY LEATHER AND MATCHING RED STITCHING
'99 BRAND NEW OEM NSX BRAKES, CALIPERS, HOSES, ROTORS AND MASTER CYLINDER
RON DAVIS CUSTOM ALUMINUM RADIATOR (TO PROTECT THIS AMAZING INVESTMENT)
ZANARDI STRUTS
ZANARDI EDITION STEERING WHEEL AND PARK BRAKE HANDLE
CENTER VENT GARNISH BETWEEN HATCH GLASS AND TRUNK
2005 HEAD UNIT
COMPTEC HEADER AND EXHAUST
OEM KEYLESS ENTRY SYSTEM
CUSTOM DESIGNED CARBON FIBER HOOD AND REAR SPOILER
PERFORMANCE SERIES OZ RACING WHEELS (BLACK)
CARBON FIBER AIR INTAKE COVER AND REAR LICENSE FRAME
CARBING FRONT STRUT BAR
In addition to all this, I'm also including tons of BRAND NEW additional stock parts and accessories including hoses, floor mats, mirrors, side vents, and more...
You will NOT be disappointed.
All potential buyers feel free to contact me with any questions.